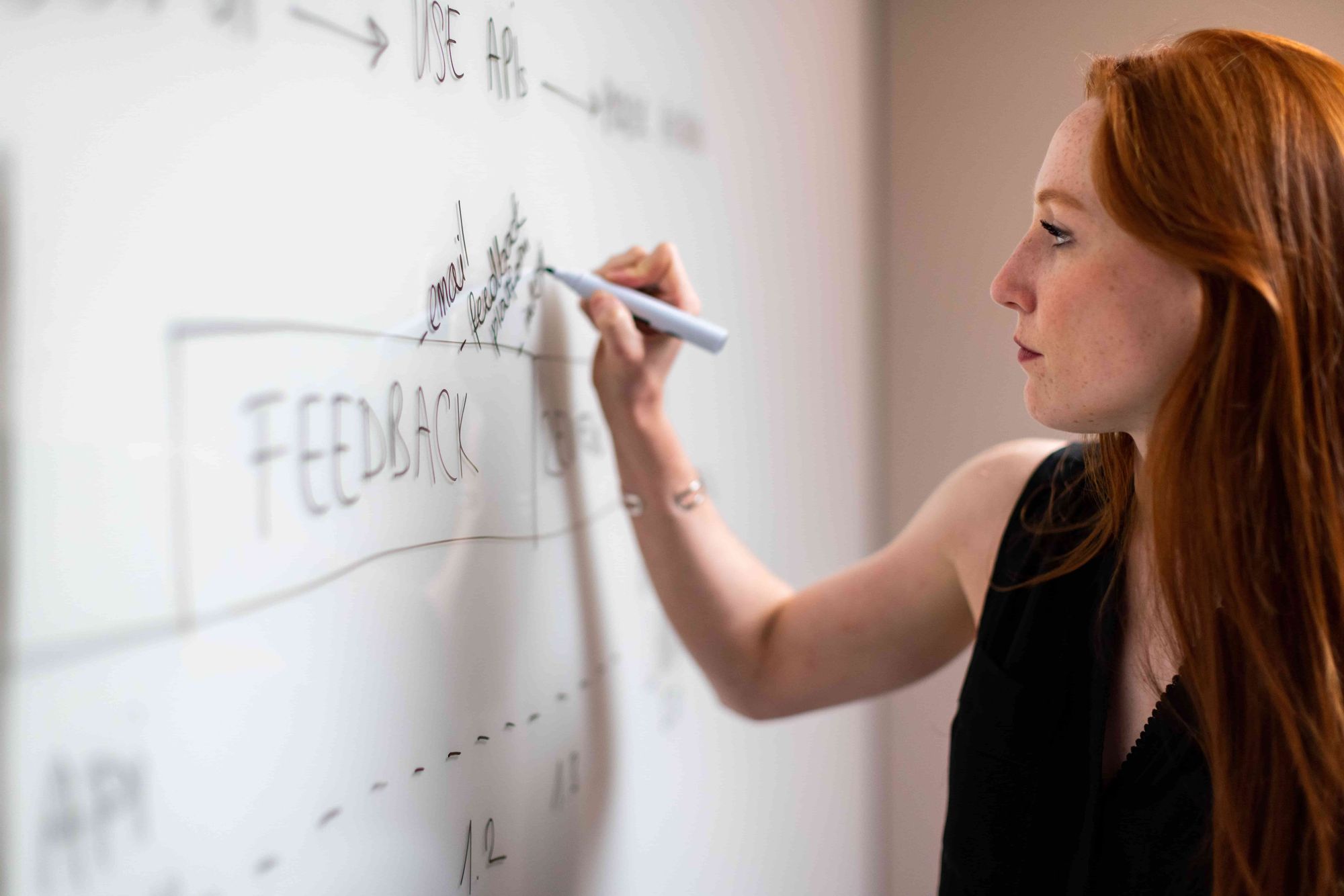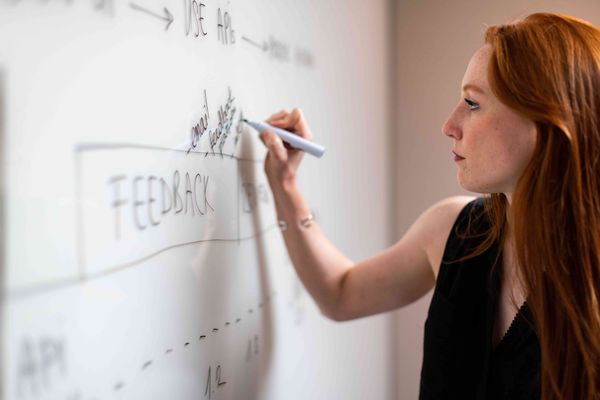 6 Things Every Successful Product Manager Does
Product management is a demanding job. It's about managing the product and understanding the market and customer needs. Product managers are responsible for developing, executing, and delivering products that fulfill customer needs and have a competitive advantage in the marketplace.
Product managers are the backbone of the product. They are responsible for everything from how the product is used to its marketing. They work closely with designers, developers, and engineers to ensure the product is successful.
Read on to know what a successful product manager does in a customer-centric company. We've compiled six things that every successful product manager does for you!
Product manager vs. Project manager
Ben Horowitz, CEO of Opsware, called the product manager the "CEO of the product."
Product managers are responsible for the development of a product and its success. They are responsible for the product's vision, strategy, positioning, and execution.
On the other hand, project managers are responsible for the successful execution of a project. They ensure that resources and time are allocated efficiently to meet deadlines.
Product managers need to understand design, engineering, marketing, and research, while project managers need to know how to manage people and budgets and focus mainly on executing tasks and deadlines.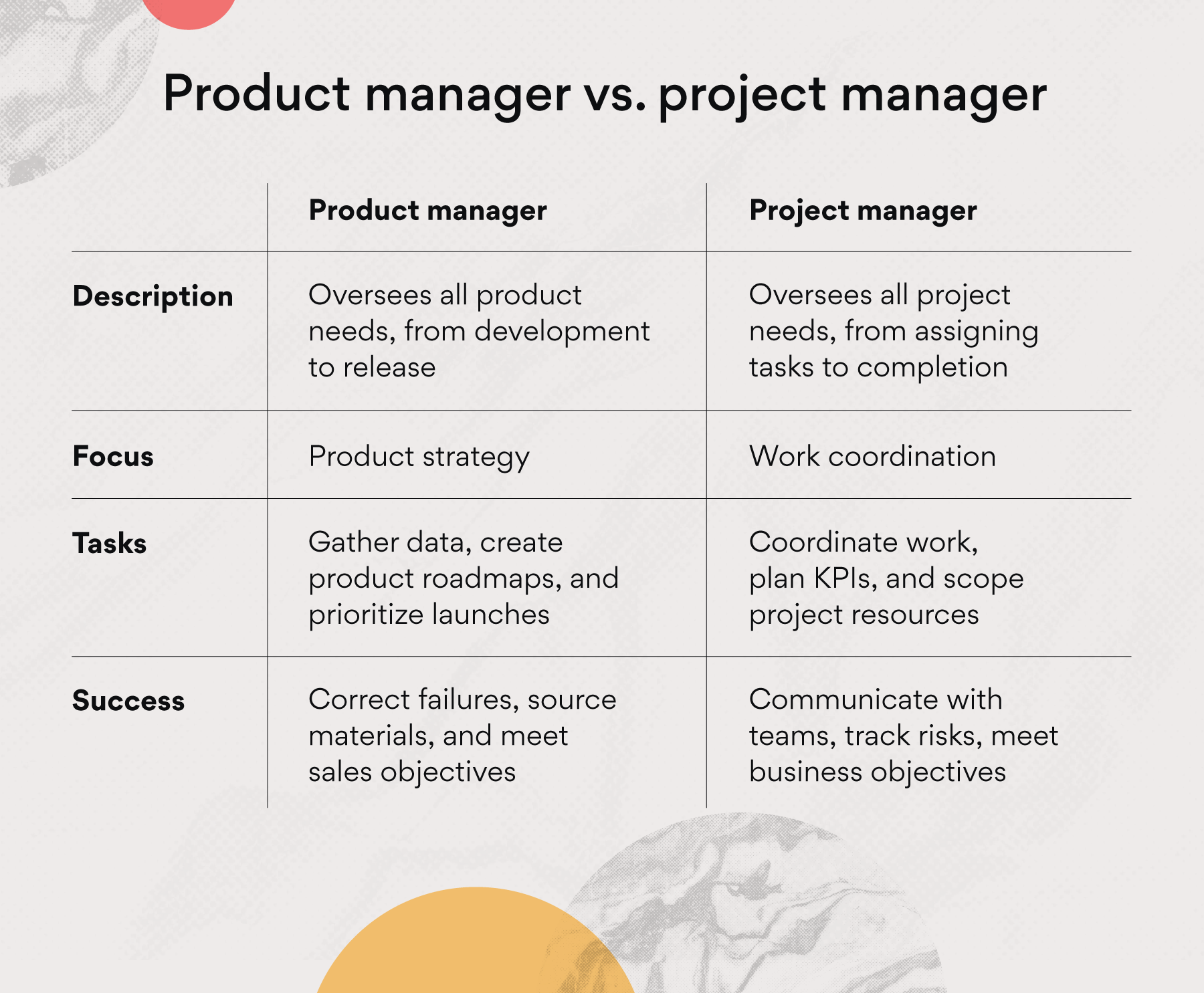 Core competencies that every PM must have:
conducting customer interviews and user testing
running design sprints
feature prioritization and road map planning
the art of resource allocation
performing market assessments
translating business-to-technical requirements, and vice versa
pricing and revenue modeling
defining and tracking success metrics
6 Things Every Successful Product Manager Does
Product managers need to communicate with people from all levels of the organization. They need to be able to work in teams and have customer empathy, apart from implementing growth strategies. The following are a few things that every successful product manager does:
Constant communication with customers
Successful product managers talk to their customers regularly and have real conversations at multiple touch points in the customer lifecycle.  It helps to understand how their customers are using the product and what features they are using.
They need to be able to take in all of the feedback from customers, employees, and stakeholders and translate customer feedback into actionable insights that can be used for product validation using Trello, spreadsheets, or feedback widgets.
Product managers manage the product lifecycle, from ideation to launch. They must communicate with customers to understand their needs and be able to communicate back to the team.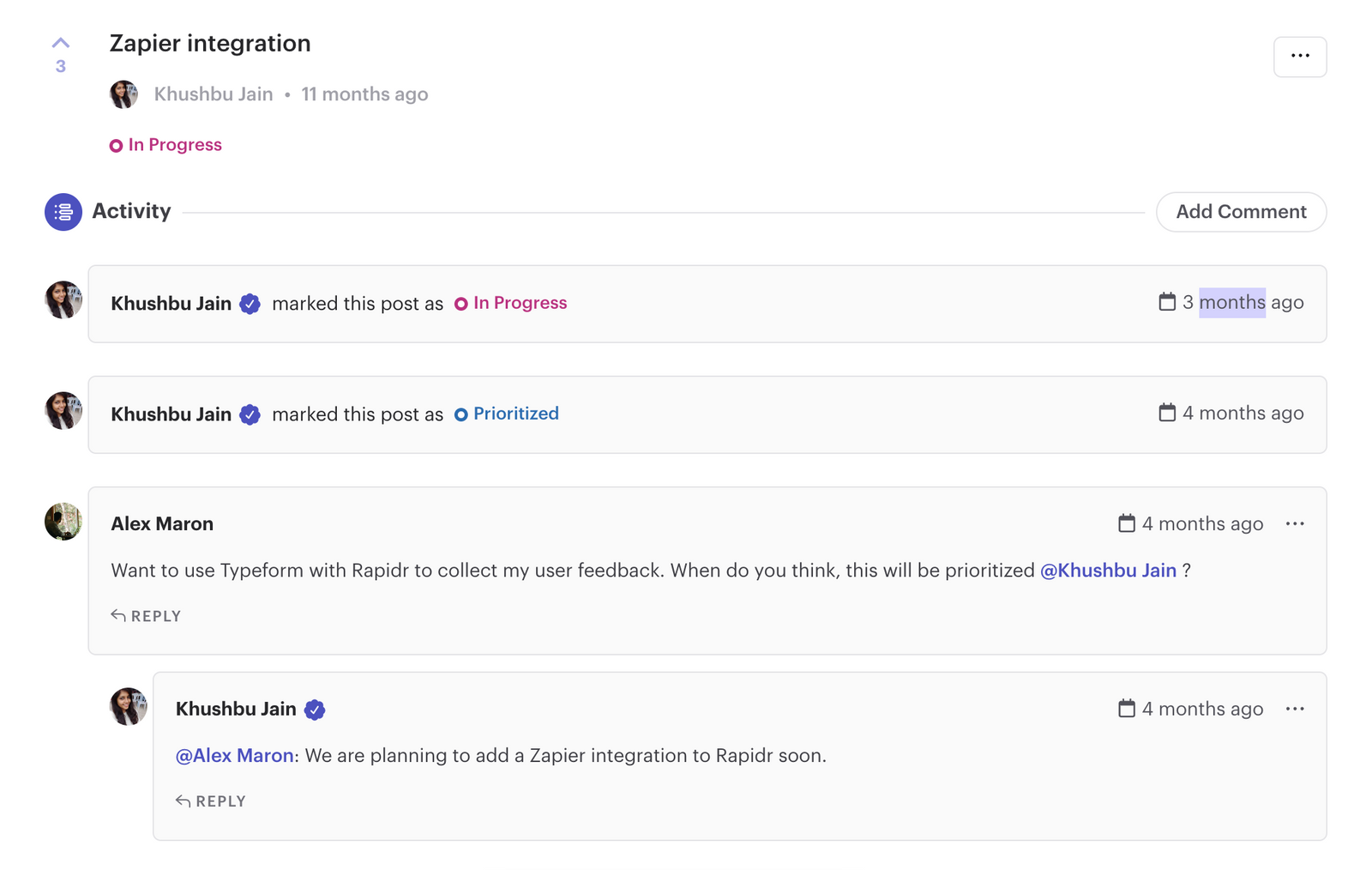 Align product vision with company goals
Product managers are responsible for ensuring that the product meets the customers' needs. They must be able to balance the needs of the business, team, and customer.
Product managers need to be able to think strategically and analytically when they are developing a new product. They must consider all aspects of a project - from the customer's needs to the company's. A PM must be able to define OKRs and match them to the business KPIs.
A successful product manager can align product vision with company goals and ensure that the product meets customer needs. They will also be able to manage resources, anticipate risks and opportunities, create a product roadmap for the future of their products, and keep track of their progress.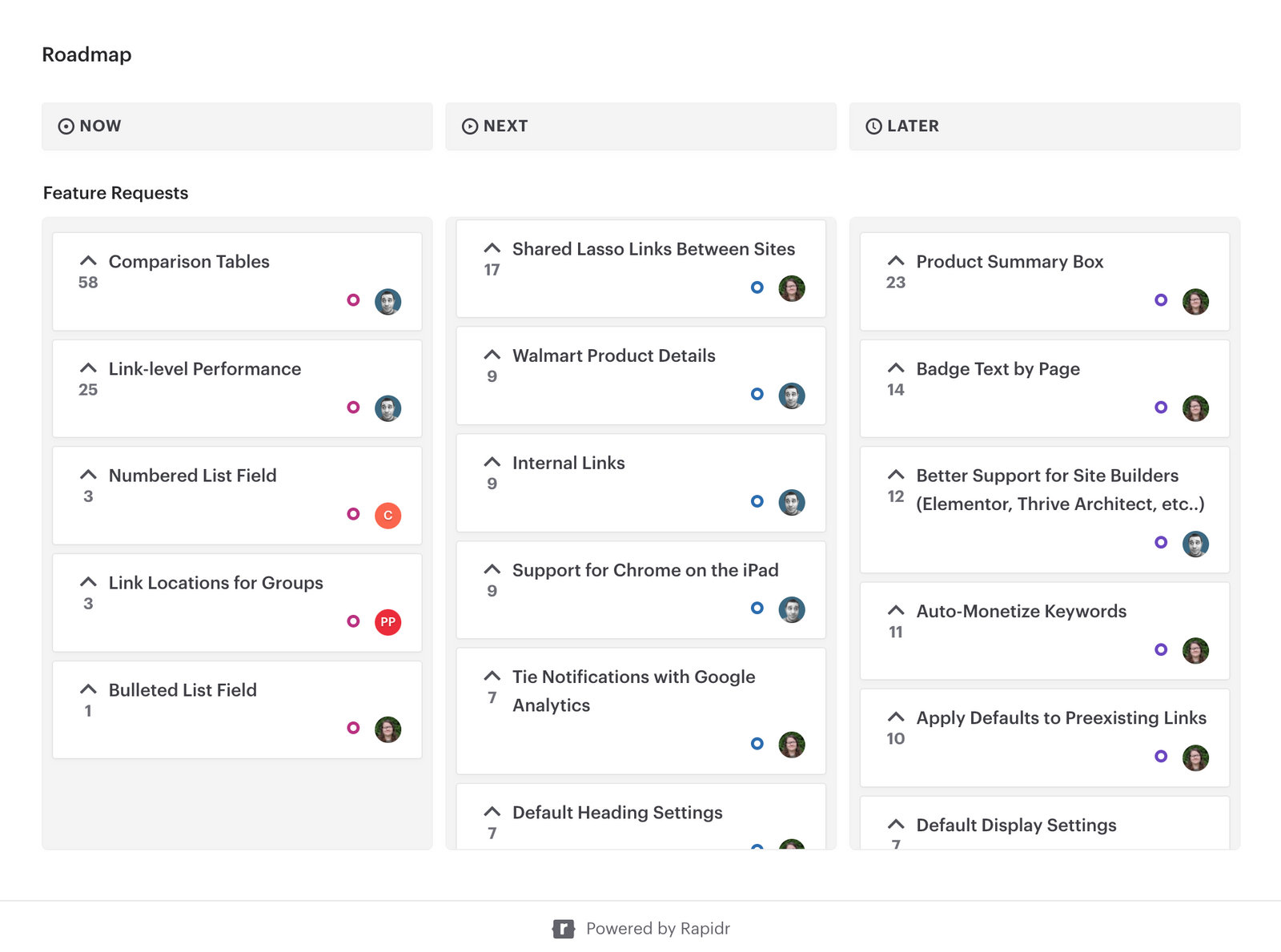 Build effective partnerships with cross-functional teams
Product managers are responsible for the success of a product. They are responsible for managing the product's lifecycle, which can be achieved by collaborating with other teams.
They need to make sure that their product is aligned with the company's business goals, and it also needs to align with other teams, such as sales, marketing, and customer support.
Successful product managers are responsible for building strong relationships with other customer-facing and development teams. Customer-facing teams are the ones who work closely with customers and deliver any product-related queries or customer feedback to be addressed on time.
Product managers need to understand and collect internal feedback from customer-facing teams to get valuable insights and create products that attract potential customers and retain existing customers.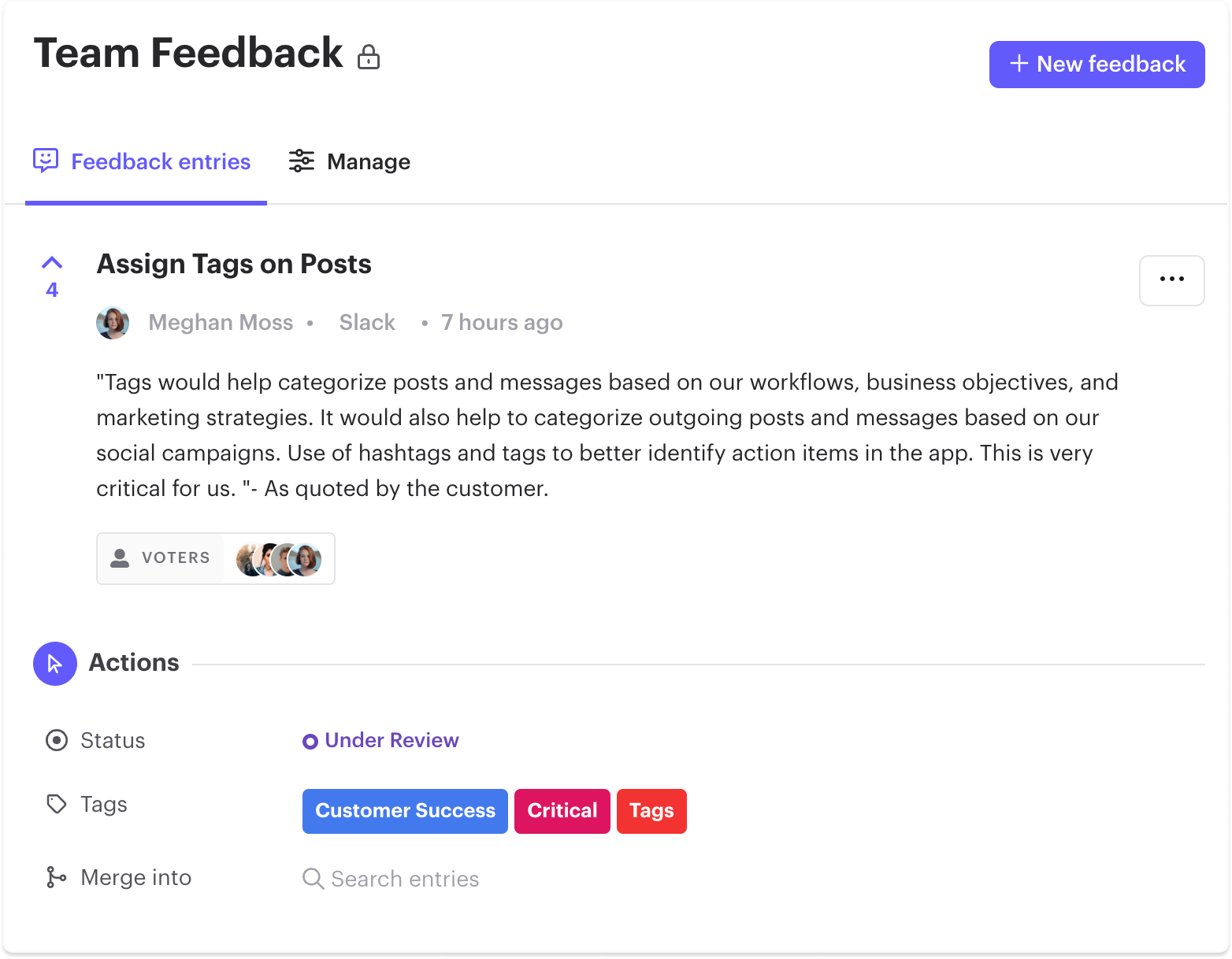 Prioritize features and ship products that customers want
Product managers ensure that their products align with customers' needs by prioritizing product backlogs based on quantitative and qualitative user feedback.
Successful product managers can decide what features should be prioritized, which ones should be cut, and what new features need to be built. They also know how to communicate with their team and listen to feedback from stakeholders.
Understanding customer needs is the no one priority of product teams. This means they need to know what customers want and what they don't want to make products that people will buy. This helps them prioritize product features based on business goals and customers' needs.
A product management platform like Rapidr helps aggregate feedback from users and teammates from various channels and helps prioritize ideas and close the feedback loop.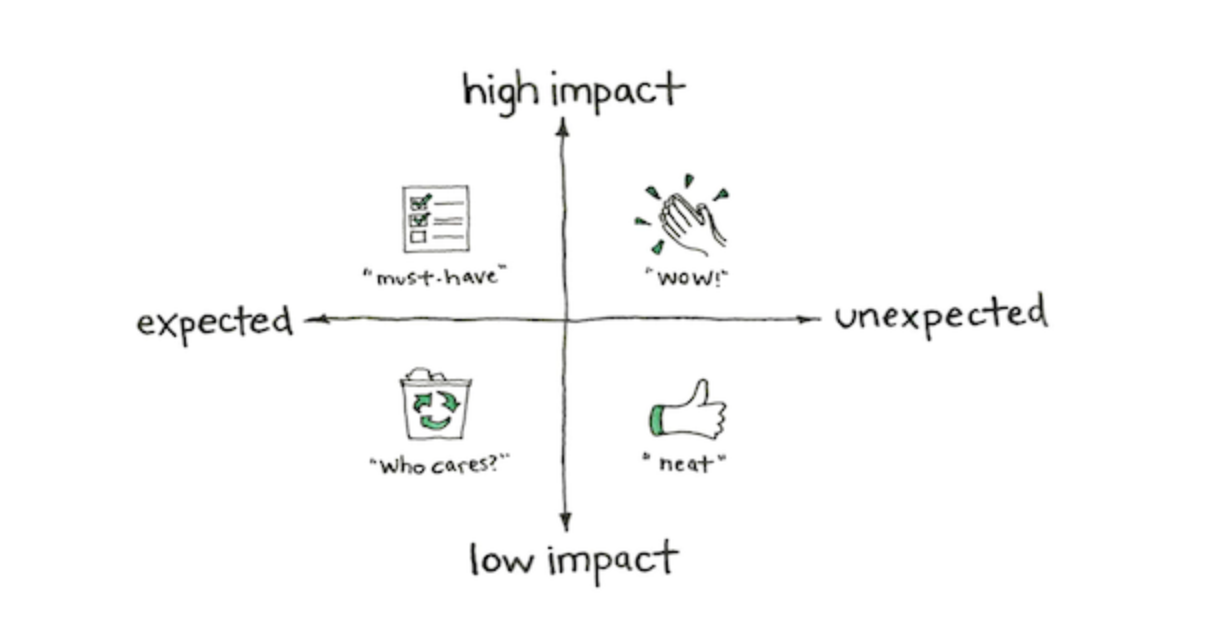 Say "no" to feature requests
Product managers are often faced with prioritizing their customers' needs while ensuring that they can keep up with the company's vision and goals.
Product managers are responsible for many different things; as such, they need to be able to say NO to feature requests when necessary.
This is something that successful product managers do with confidence and without any hesitation. They know what is best for their company and customers and how to provide them with the best customer experience.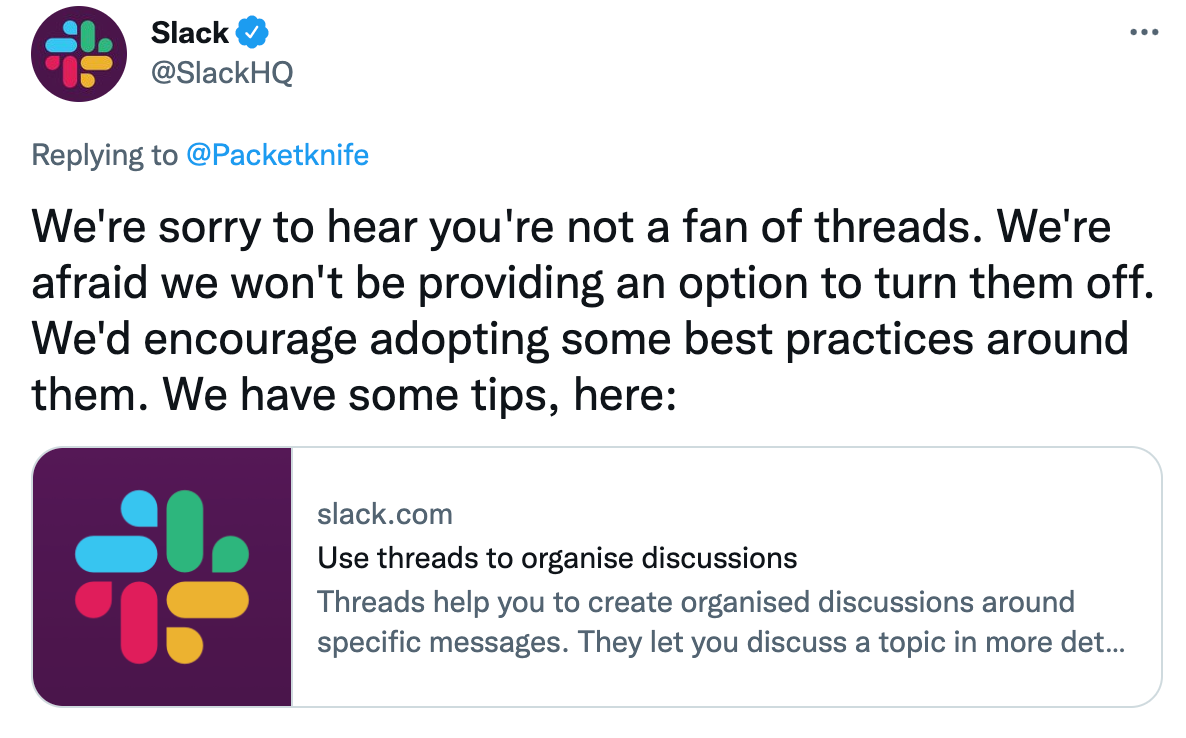 Close the customer feedback loop
Product managers are responsible for delivering a product that meets customer needs. They must constantly get customer feedback and incorporate it into their product roadmap.
The first step is to understand the customer's needs and wants. This can be done through surveys, interviews, and customer feedback tools, but it also requires analyzing data that the company has collected about its customers' needs and wants.
The second step is prioritizing what the customer wants with what the company can deliver.
The third step is ensuring that the company delivers on its promises by providing no gaps in user expectations between what was promised and what was delivered.
The fourth step is to measure the results of your efforts: success metrics, such as increased sales or decreased churn rate, will tell you whether you are going in the right direction or not.
The fifth step is to close the feedback loop by communicating to the customers about new feature releases, announcements, and major updates, mainly via a product changelog.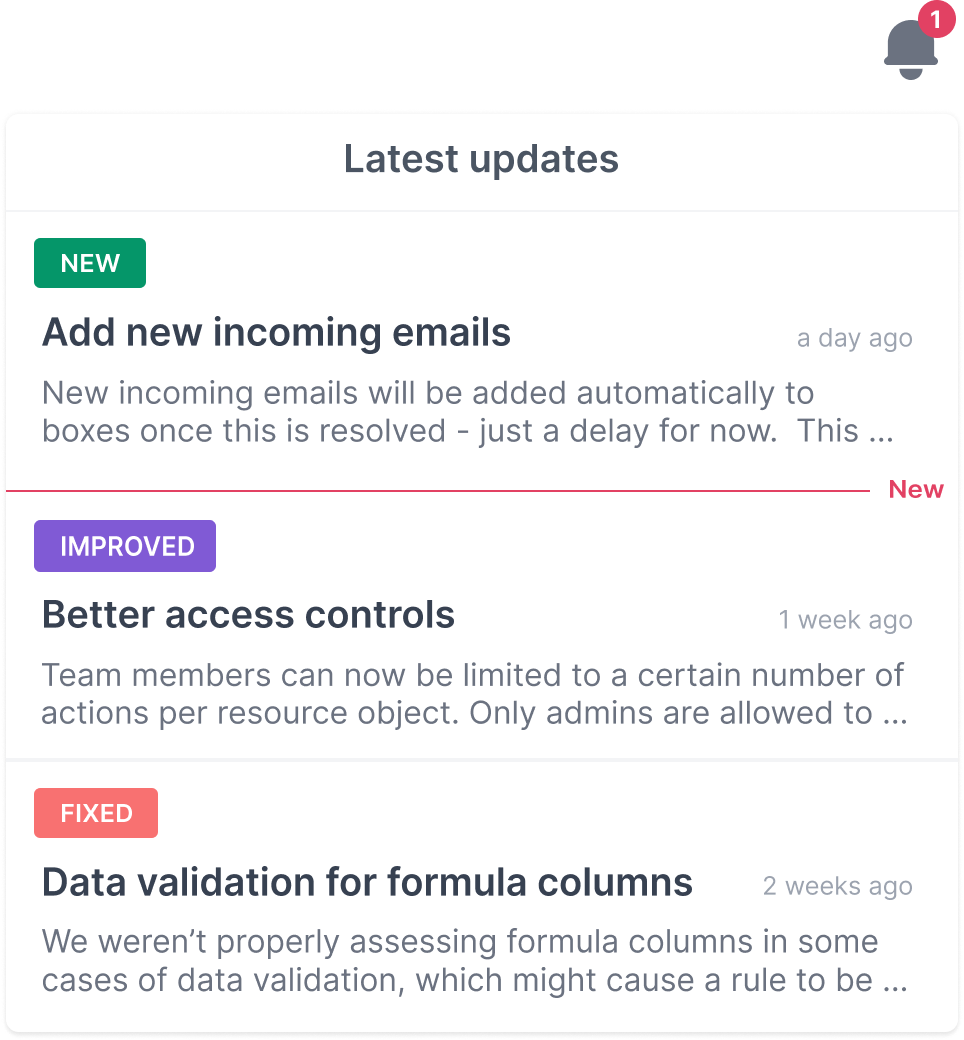 A successful product manager can close the feedback loop with their customers. They can understand what their customers need, prioritize accordingly, and communicate the changes that they make.
Final thoughts
The most successful product managers can create a compelling and cohesive vision for their products. They can work closely with engineers, designers, and other stakeholders to develop a product that is not only functional but also aesthetically pleasing. They can prioritize tasks and delegate responsibilities so that the team can produce the best possible outcome.
Product managers must manage their time well to complete all their tasks effectively. They should also be able to work with others to create an effective product development process.
Set up a complete customer feedback system, and try Rapidr for free. Rapidr helps SaaS companies be more customer-centric by consolidating feedback across different apps, prioritizing requests with a public product roadmap, and closing the feedback loop with release notes.