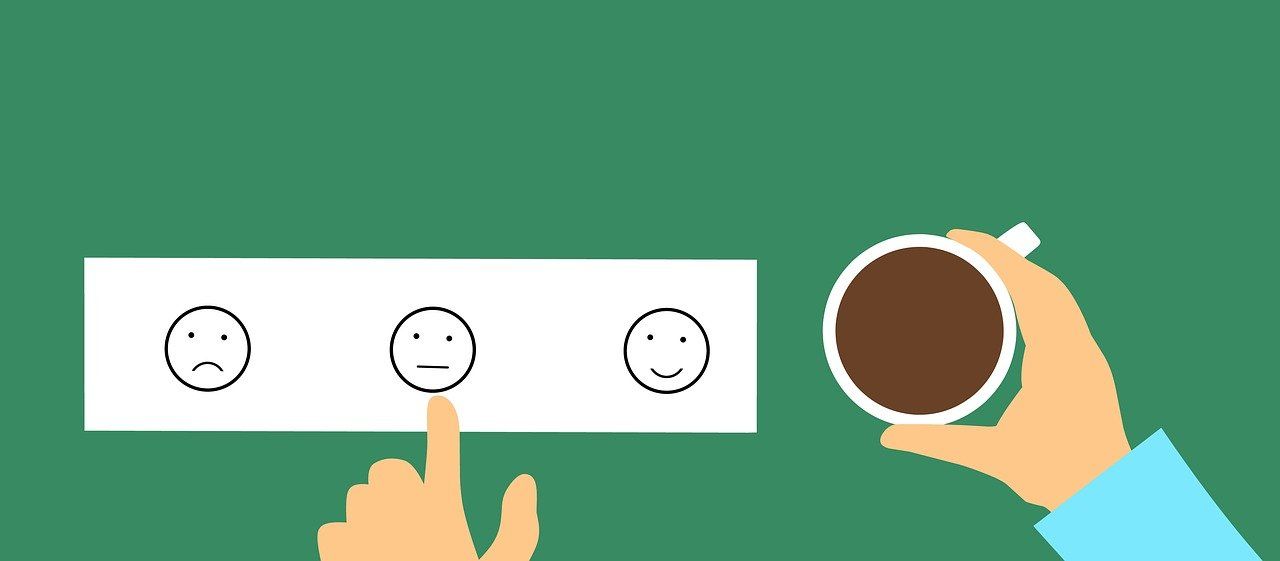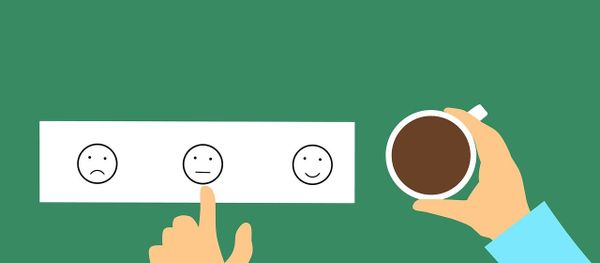 How to Use Customer Feedback in Product Development
The product development process is very nuanced. A lot goes on between product ideation and launch, but, at its core, everything revolves around your customer's needs and expectations.
But how do you know what your customer wants? That's where customer feedback comes into the picture.
Roy H. Williams famously said, "The first step in exceeding your customer's expectations is to know those expectations."
Customer feedback is your source to learn what customers want from your product, helping you better understand and enhance the customer experience over time.
In this guide, we'll take a deeper look into what an effective product development process looks like and share tips on how you can incorporate user feedback to create better, more successful products.
What is a product development process?
The product development process is a step-by-step breakdown of all the actions needed to build and launch a product in the market.
It aims to create unique marketable products, maximize their value, and mitigate risks of failure due to poor quality, premature/delayed launch, and non-competitive pricing.
Why is having a product development process necessary?
It helps you develop a solid product and identify improvement and iteration opportunities to ensure your product sustains in the long run.
Organizations with a product development process are better equipped to provide new value to customers and improve brand loyalty. In fact, businesses that address product development in a structured manner are more successful than those that don't, according to Wheelwright and Clark.
Six stages of a product development process
The most successful product development teams have great talent and follow a structured plan to understand the customer problems they are trying to solve.
We'll take you through the six important stages of the development process to gain confidence in what you're building.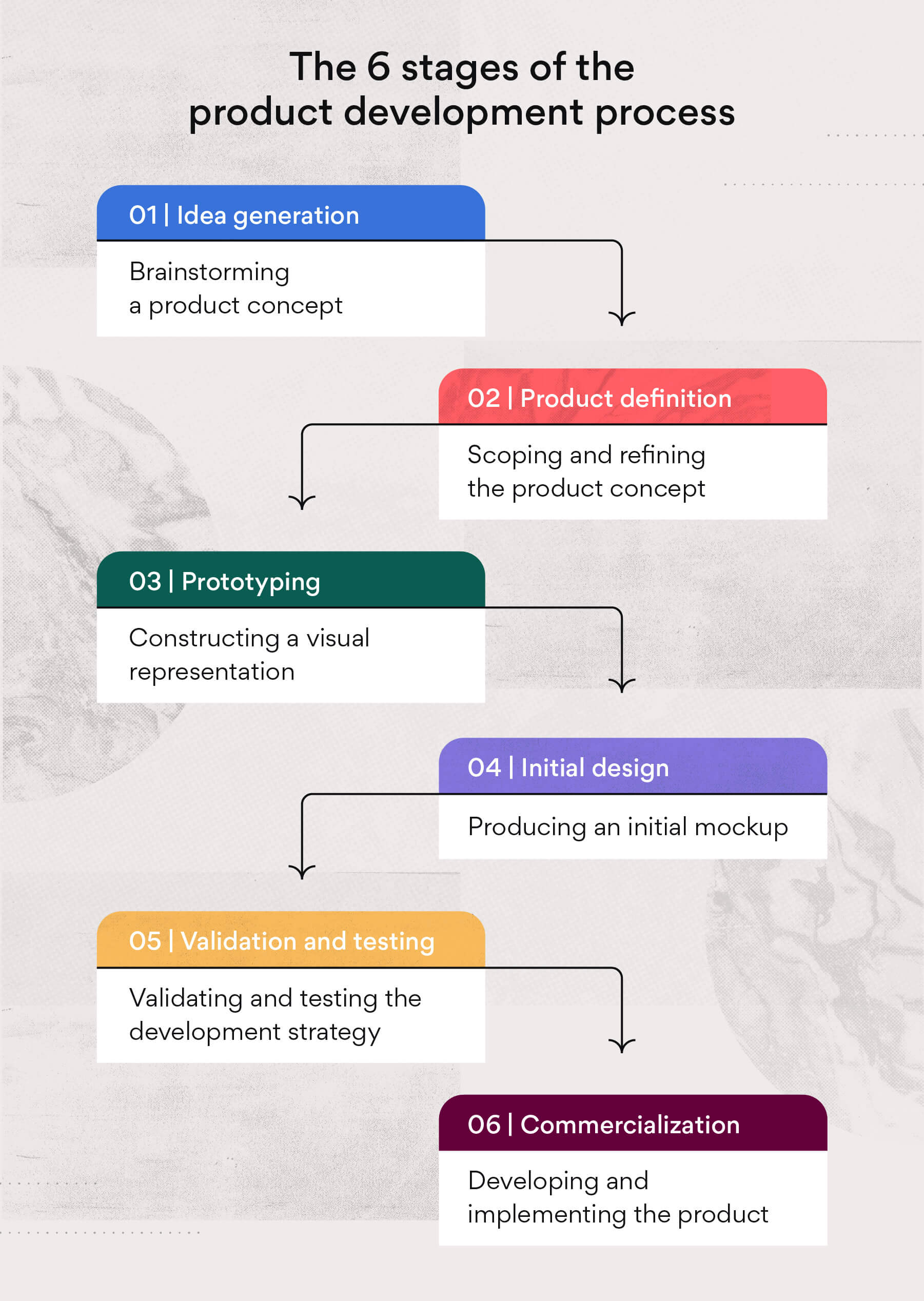 1. Product Ideation
This step is all about generating and capturing promising ideas.
Hold a brainstorming session with your team to get ideas rolling with an idea management platform. Your deliverables can be a simple list of concepts to research and validate or a loose internal roadmap to your final product.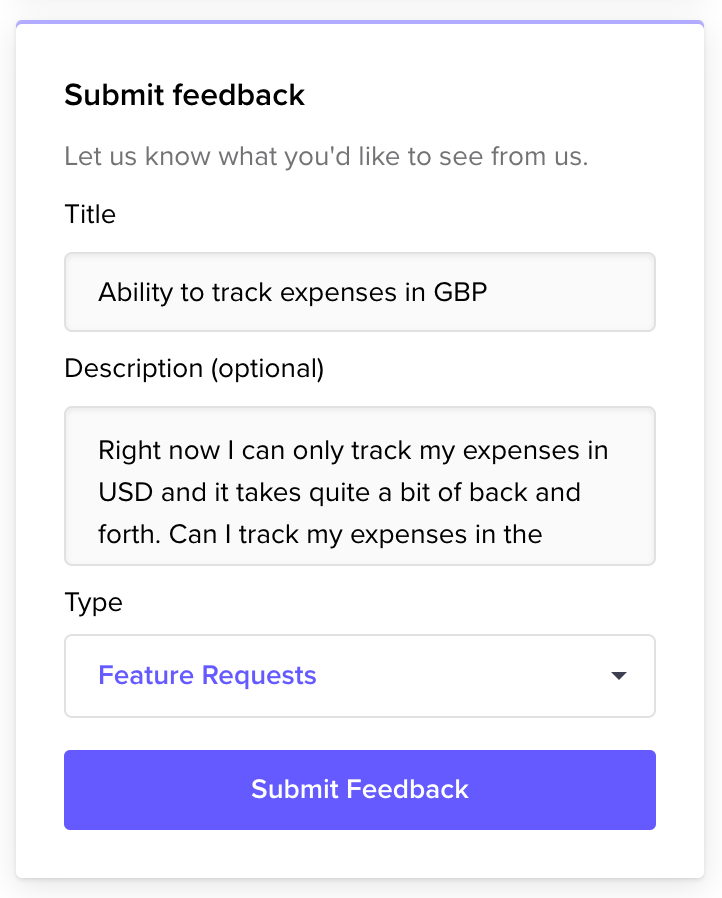 Consider the following factors to come up with viable concepts quickly:
Target market: Identify the potential customers you're building your product for and your target buyer personas.
Existing products: When you have a new product concept, find out whether there are existing products solving a similar problem. If yes, is your new product concept unique enough to be viable?
SWOT analysis: Do a SWOT (strengths, weaknesses, opportunities, threats) analysis of your product to ensure your product fills a market gap and is different from your competitors.
SCAMPER method: Use the SCAMPER (substitute, combine, adapt, modify, put to another use, eliminate, reverse/rearrange) method to refine your product concept.
These will help you develop novel ideas that meet your new target audience's requirements and eliminate their pain points.
2. Research & Idea Validation
This is a crucial step to ensure people will actually spend their hard-earned money on your product and prevent you from wasting resources on an idea that simply won't sell.
The idea is to get feedback from an unbiased and substantial audience. Use your discretion and avoid overvaluing feedback. Here are a few ways to validate your product ideas:
Validate ideas with target customers on online forums and social media channels.
Send out feedback surveys to collect customer feedback.
Create a customer feedback page to get initial feedback.
Use tools like Google Trends to research market demand.
Launch a product launch roadmap to gauge interest, using pre-orders or email opt-ins as success metrics.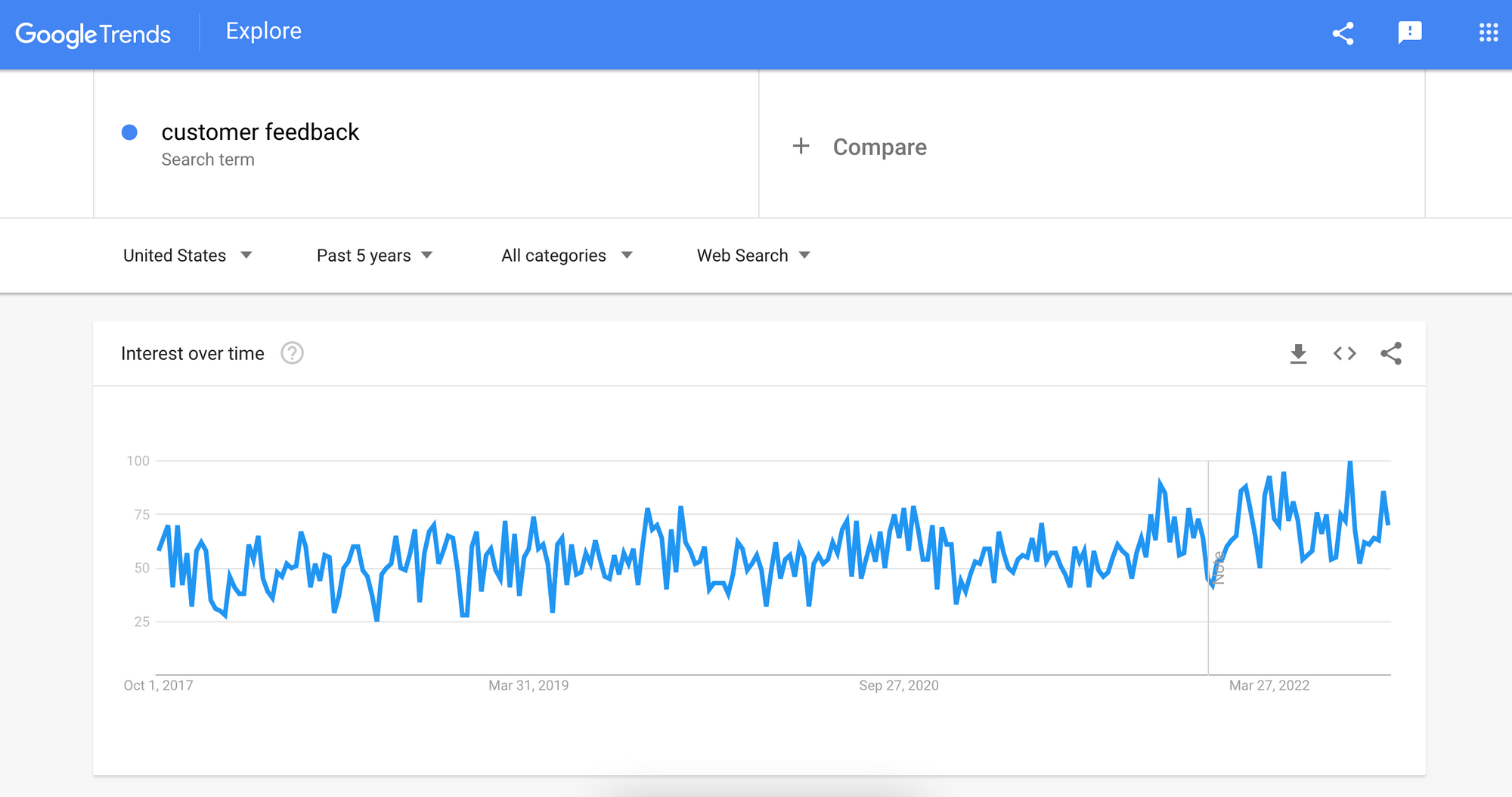 Another key aspect of product validation is competitive analysis.
If your idea has the potential to take up market share, competitors are likely already operating in the niche. Check out their website and observe their actions to attract customers and make sales. You can also ask potential customers what they like or dislike about your competitors.
Capturing user research and feedback information will help you identify product-market fit and prioritize highly demanded features and functionalities to define your competitive advantage.
This is a critical stage of the product development process, so ensure you're thorough in your research.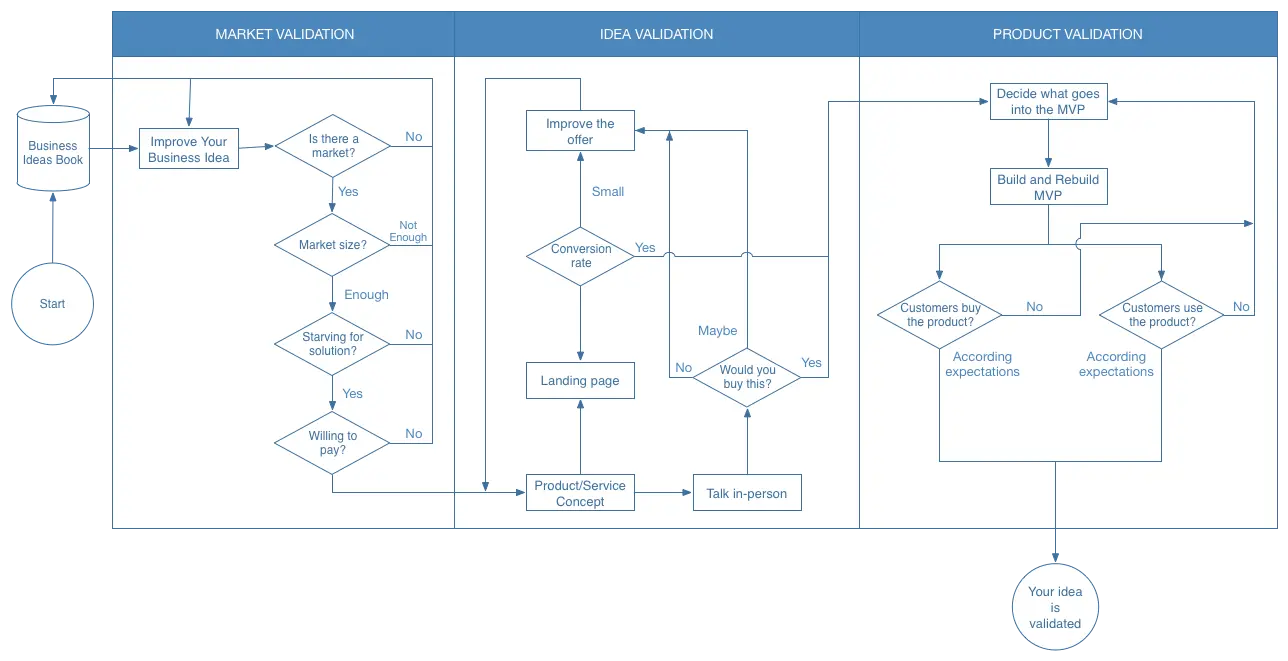 3. Product Planning
You need a concrete idea of your product design and how it'll work. Otherwise, you may make critical mistakes along product development, causing it to fail.
Create an initial sketch of your product, with different features and components you need to bring the product to life. Alongside the components, consider the category and pricing models for your SaaS product.
Considering your product's overall quality, features, and pricing will help you inform your brand positioning and marketing strategy.
4. Prototyping
A prototype is a rendition of your envisioned product to use as a sample for public launch.
During this stage, you can experiment with different versions of your product, weeding out unsuitable options and continuously improving the concept until you're happy with an MVP.
Prototyping differs significantly depending on the type of product you're developing, but it typically involves:
Evaluating your product strategy based on feasibility
Analyzing potential risks before your product enters the development phase
Planning tasks and estimating timeline, including requirements like industry licenses and internal policies
At the end of the prototyping stage, you should have a minimum viable product (MVP) with all the features necessary to launch and function smoothly.
Remember, this is your last opportunity to work out major technical issues or include highly-demanded features, so don't rush it.
5. Initial Design and Testing
In this stage, you'll use the MVP prototype to produce a mockup of your product.
For this, you'll have to:
Initial Product. Collect all the designs, ideas, features, and resources required to create a product and get it into your customer's hands.
Connect with stakeholders. Share updates and get approvals as needed from stakeholders, so everyone is on the same page.
Get initial feedback. Ask project stakeholders and other parties for initial internal feedback once the design is complete. Revise your product mockup until the final design is ready to be developed and implemented.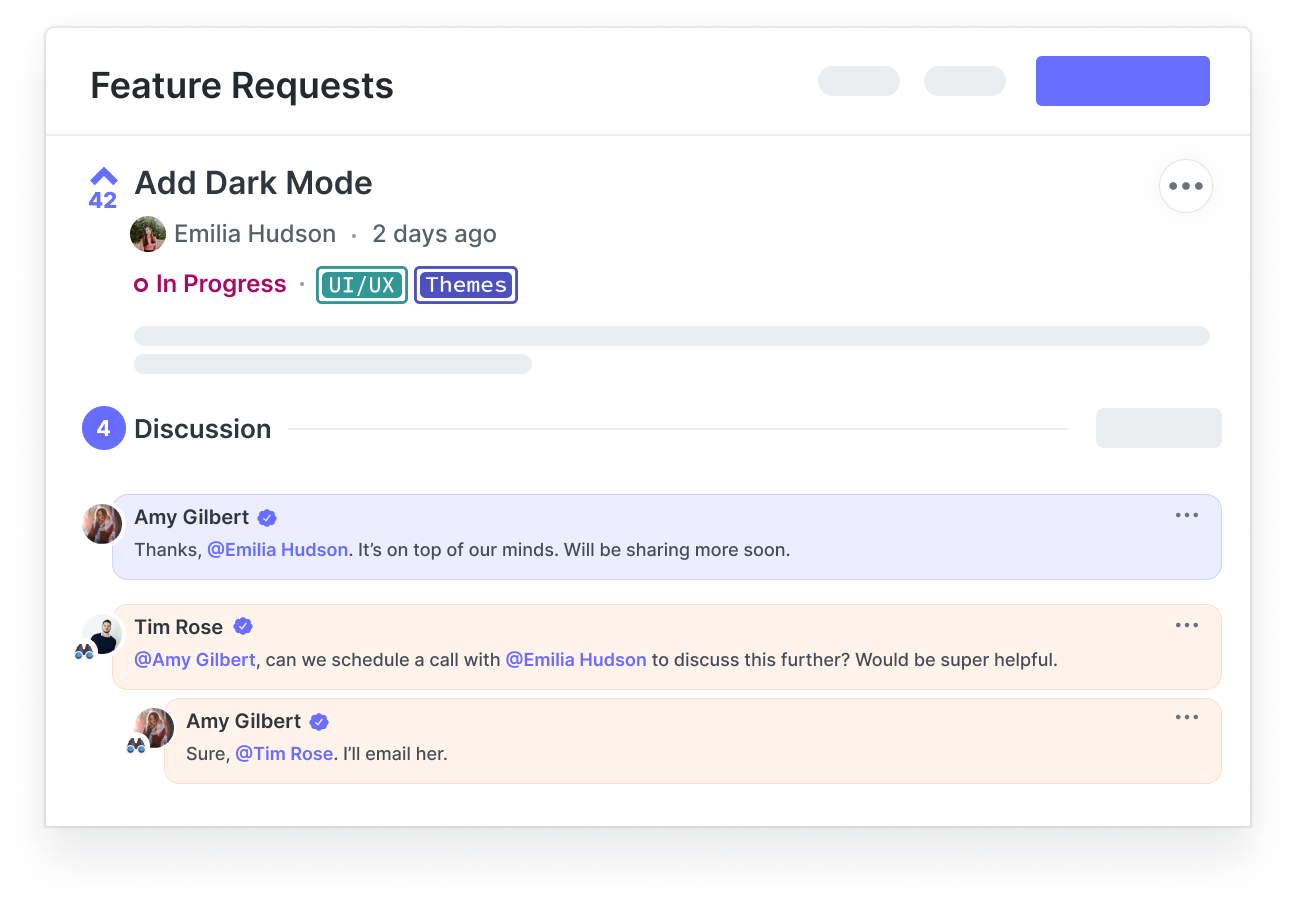 Next, you'll move to the testing phase before the official launch.
Work through any issues that may potentially arise while developing the mockup. Then test the front-end functionality and your marketing plan to eliminate risks with development code and consumer-facing errors.
6. Product Launch and Growth
Once you have a profitable and successful product ready in your hands, it's finally time to introduce it to the market, the product launch stage.
But before handing the reins over to the sales and marketing department, prepare your supporting operations and set up customer and technical support. Before the product launch, you'll also need marketing assets like your pricing and feature list.
And that's it—your final product is now launched.
How to use Customer feedback in Product Development?
Your first release likely only has the core features, so it starts generating sales. You can always iterate later, right? But any iteration that isn't based on customer feedback is useless.
Collecting user feedback after launching a product enables you to create a thriving and cost-saving dynamic between you and your target audience.
It equips you with the knowledge to accurately and efficiently meet customer expectations by enhancing your product, leading to increased market share and customer loyalty. Another advantage is that it refines marketing and sales strategies to better align with your target customer's preferences.
This brings us to the next big question: how do you apply and collect customer feedback in your product development process? Here are a few ideas:
Capture feedback early to uncover customer pain points
Incorporating customer feedback in the product ideation stage will give you a complete analysis of your product idea and its strengths and weaknesses. You'll know:
What do users expect from you as a brand?
Whether your vision is in sync with what they need?
How to advance future improvements?
Once you've gathered customer feedback, analyze responses to understand their needs and expectations. Rapidr provides customer feedback portals to gather early feedback to identify customer pain points, problems, and features required to build the ideal product.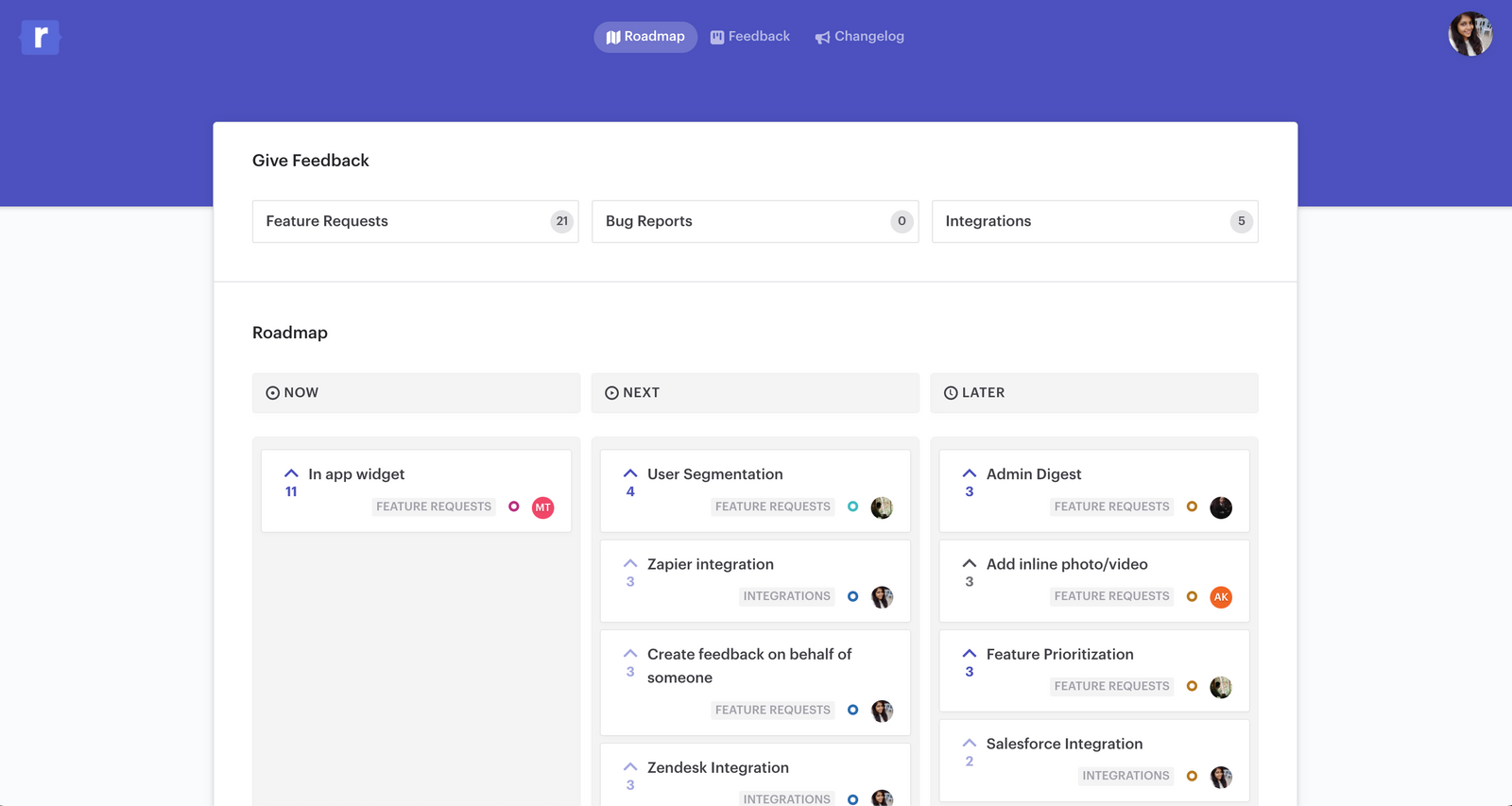 Then put your thinking cap on, start brainstorming ways to enhance your product development efforts, and then deploy ideas with the greatest potential.
Identify product-market fit with user feedback
Capturing information from user research and feedback in the product validation stage will help you identify product-market fit, ensuring you're serving your target audience with the right product.
Your priority here should be your product—how your target customers are using it, whether or not they are using it with other tools, and if there's any actual interest in using your product for the long haul.
Ensure you're getting feedback from an unbiased and substantial audience. Use your discretion and avoid overvaluing feedback. For deeper insights, you can also get internal feedback from customer-facing teams like sales and marketing.
All this will help you determine whether your product is solving a big enough problem for your customers and define how product-market fit looks for your product. If not, you can optimize your product based on the feedback—or cease production altogether to focus on products more likely to bring in revenue.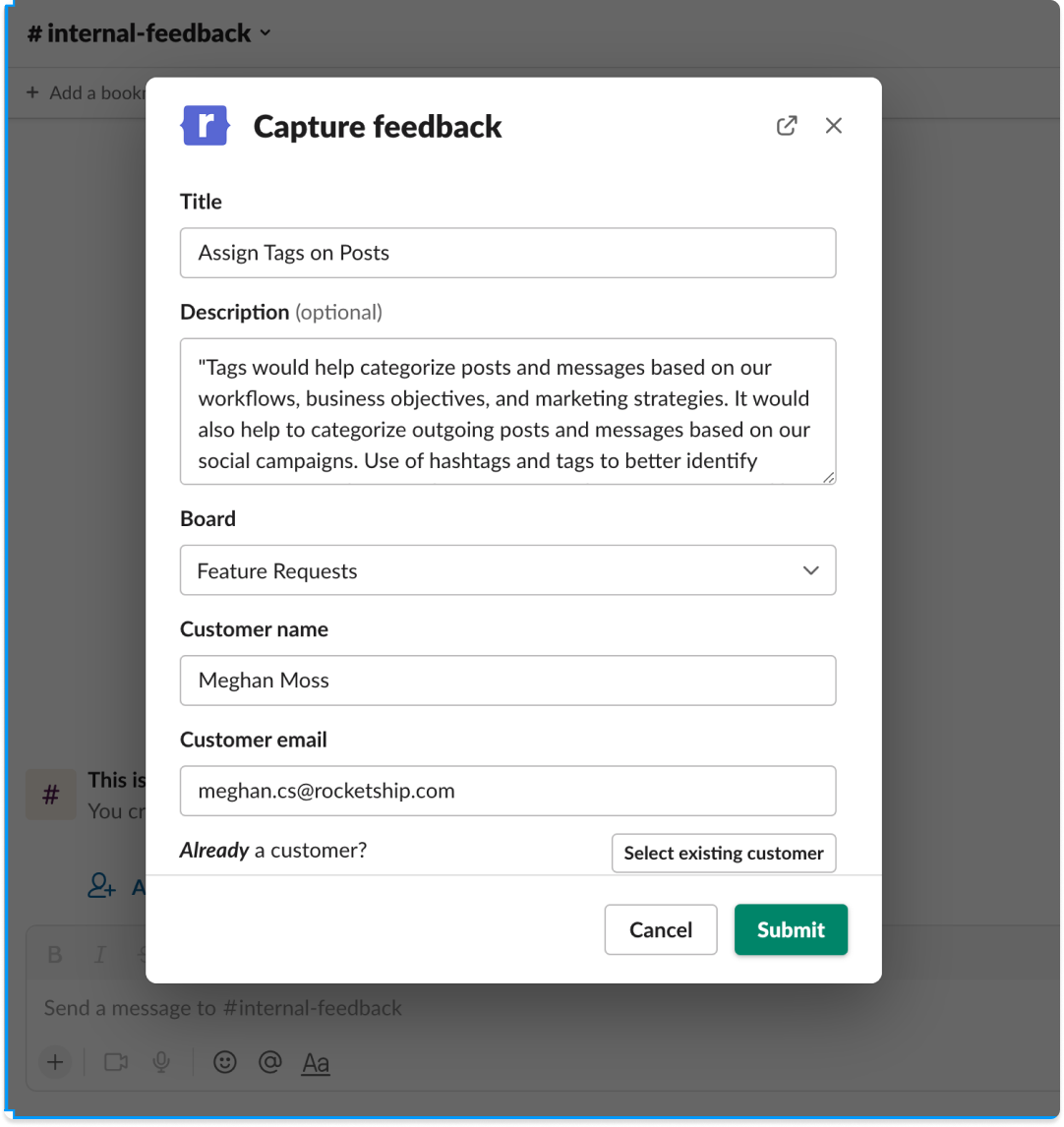 Prioritize highly demanded features and functionalities
Every company has limited resources—time, budget, and available employees. It's why you must distinguish the important from the urgent by prioritizing highly demanded features in the product planning stage, ultimately preventing delays and a poorly executed product.
Customer feedback gives you deep insights into the kind of functionalities users want from your product, making prioritization easier. Customer feedback tools like Rapidr help prioritize features and functionalities to finalize and plan product design, pricing, content, and more.
See how DeFi Kingdoms uses Rapidr to collect and analyze customer feedback effortlessly from customers and team members in one place.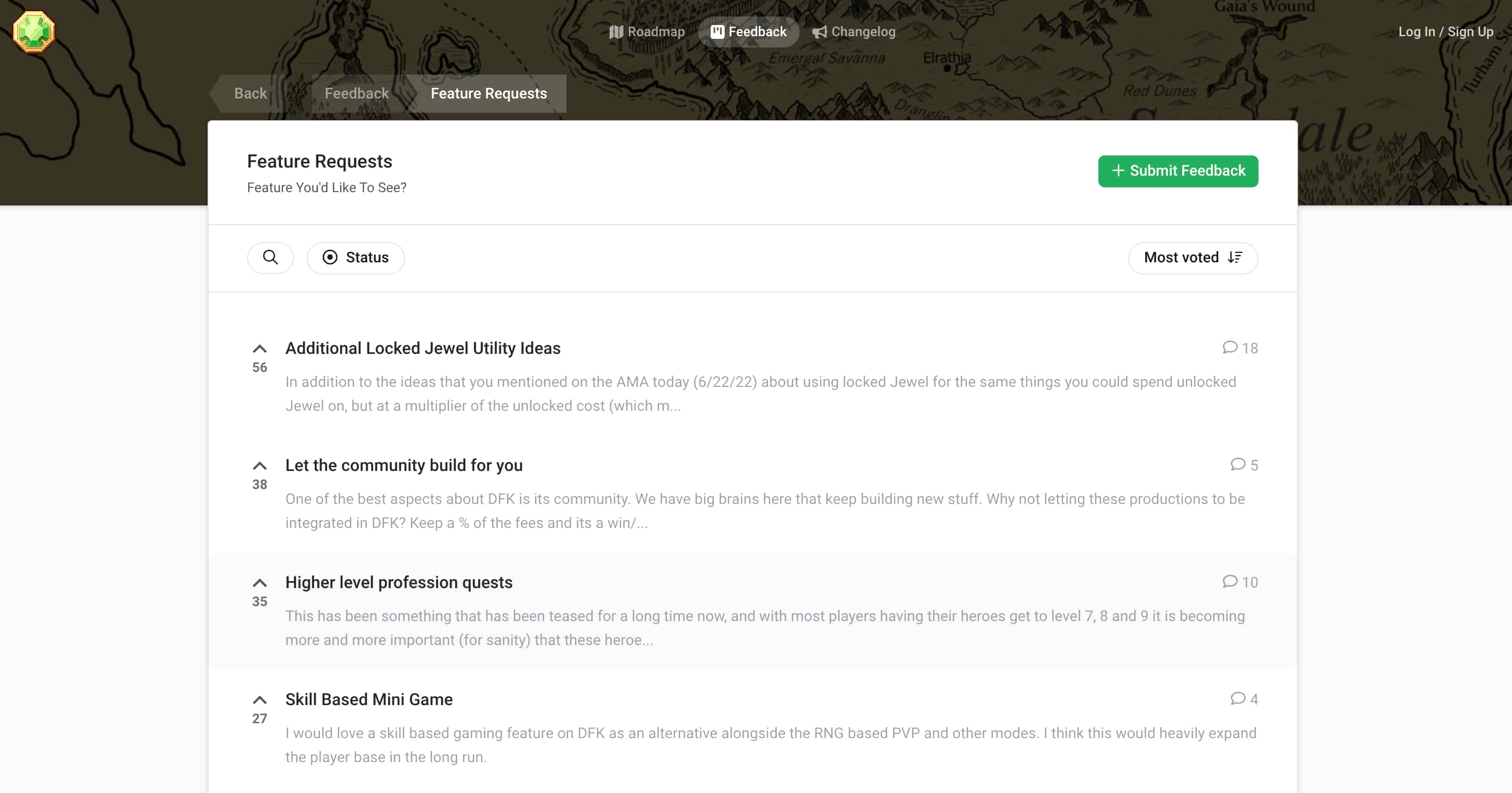 Validate your product concepts to increase feature adoption
The prototyping and testing stages involve testing different versions of your product to understand your ideal product better and collecting feedback from a limited group of customers with private feedback boards offered by Rapidr.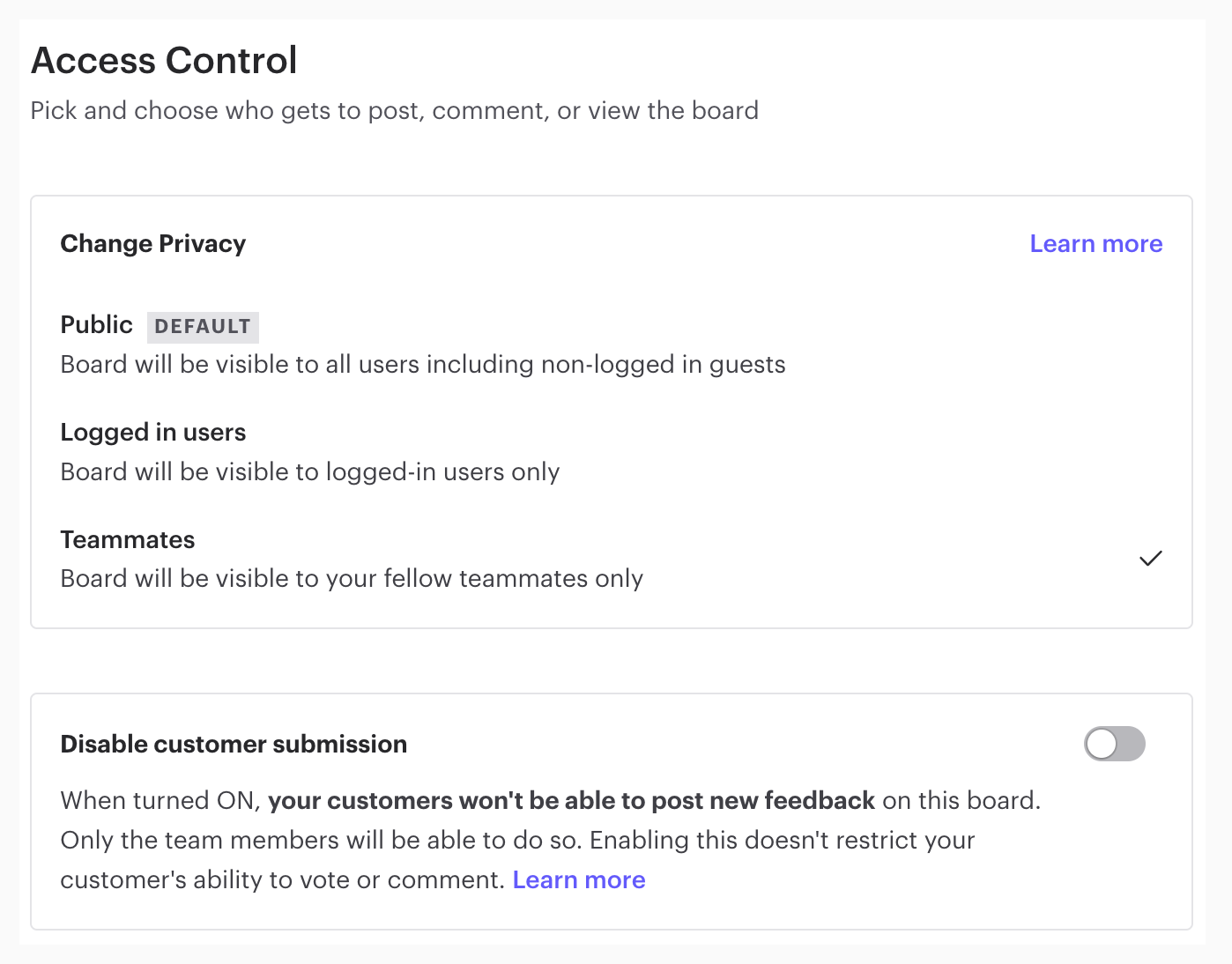 In-app feedback widgets provided by Rapidr can also be useful for collecting feedback on new features and product design while the users are inside the app to increase feature adoption.
After collecting the feedback, evaluate your product strategy based on feasibility and analyze potential risks before your product enters the development phase. Try to work out major technical issues or include highly-voted features.
Inform product research and development with a product roadmap
Develop a product roadmap to match the broader product and company goals with development efforts. This will enable you to align your teams around common goals and create better products in the initial design and testing stage. Feedback can help test ideas at the pre-development stage to make early changes before building a prototype and inform product research.
Rapidr offers a public product roadmap that lets you showcase prioritized ideas and features, customer and team feedback received, most voted and highly discussed ideas, and their respective statuses. Think of it as a high-level plan of action that informs teams of what needs to be done and keeps stakeholders in the loop.
Here's an example of a public product roadmap from GetLasso. This roadmap was built using Rapidr.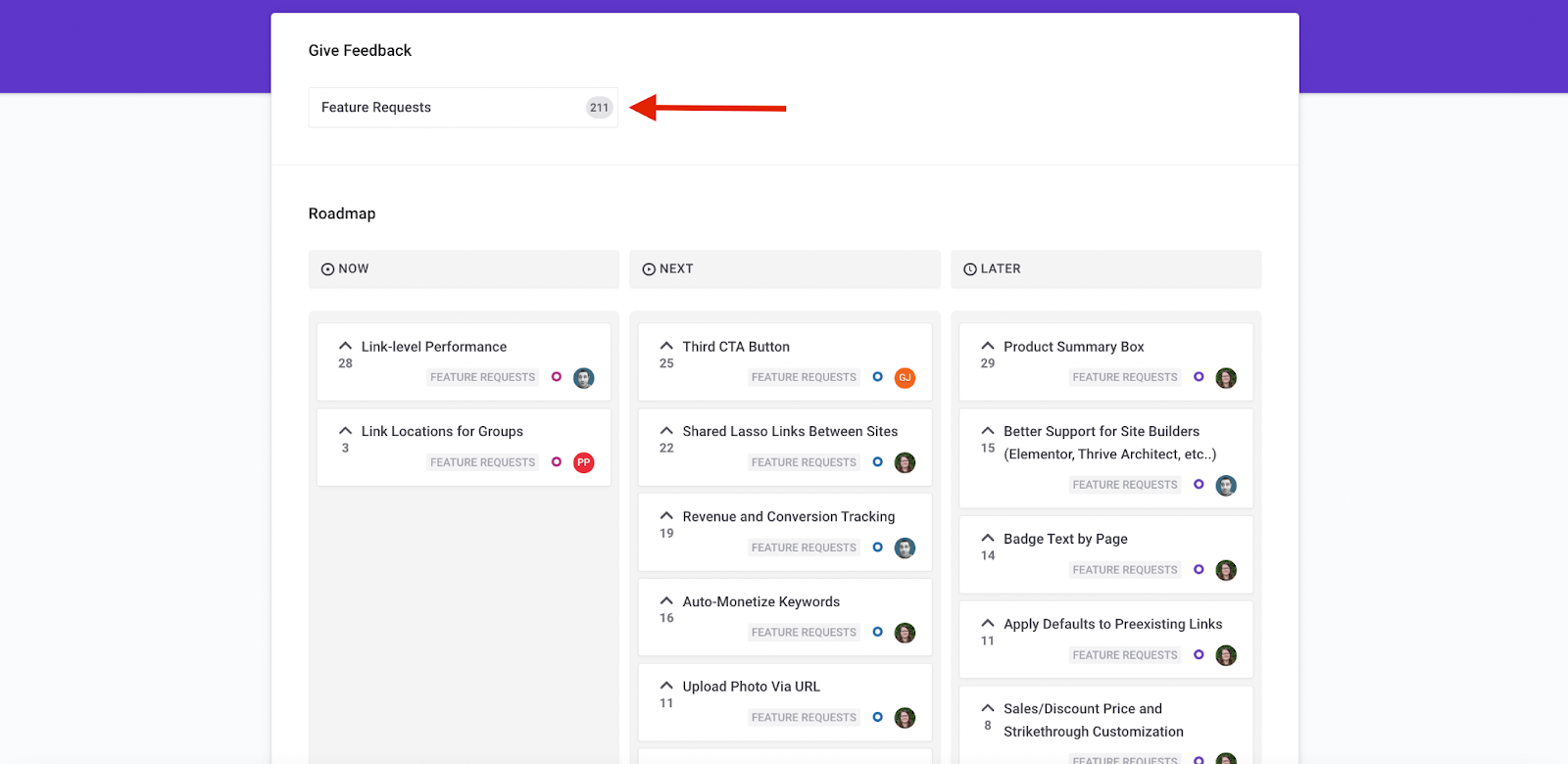 Refine marketing and sales strategies to better align with prospect needs
Besides hypothesizing what your customers need, you can use customer feedback to design marketing messages that better resonate with your target audience and develop a lead-generating marketing strategy to boost sales.
This, in turn, will create a successful and cost-saving dynamic between customers and the company. Asking for customer views in the product launch stage (and acting accordingly) also makes them feel valued and appreciated, encouraging them to become advocates for the brand.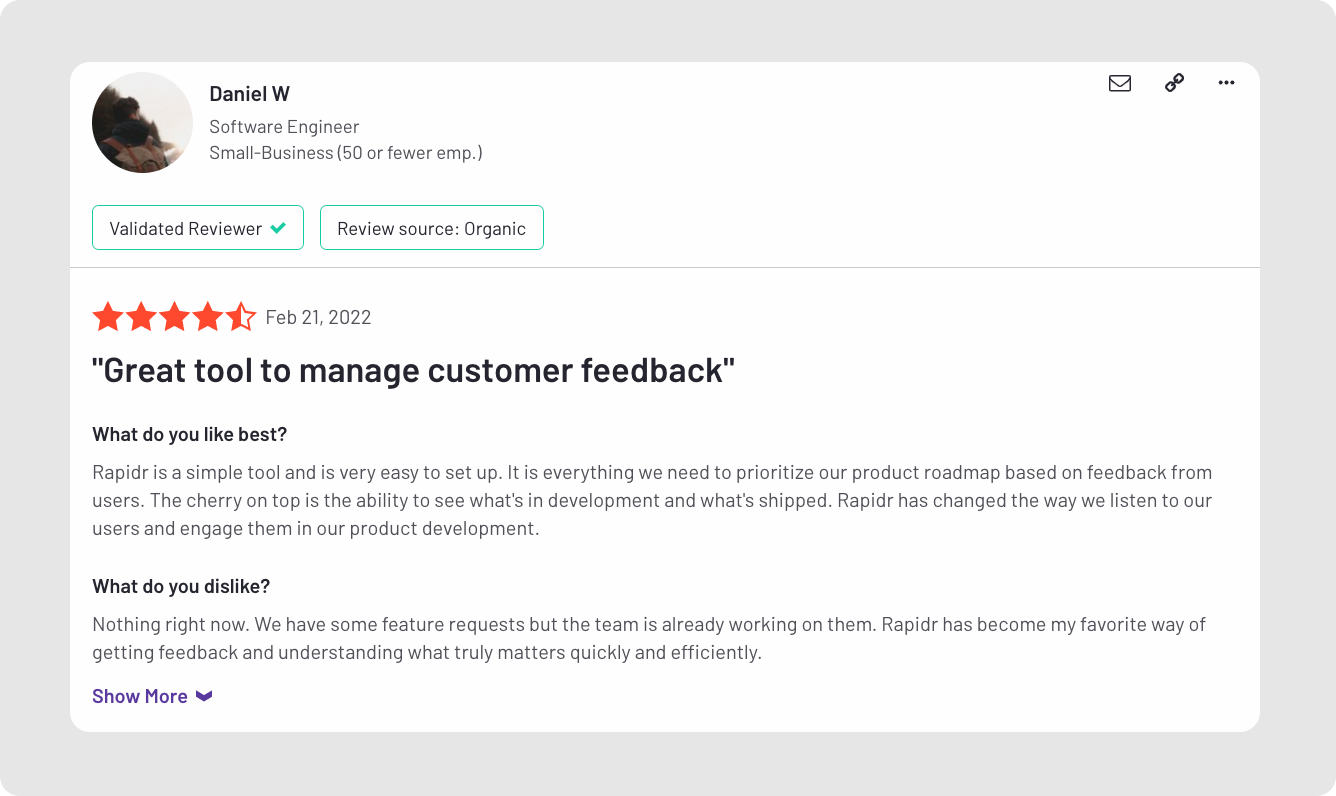 Announce updates to improve customer satisfaction and experience
Your job isn't over after launching the product. You still need to factor in product experience and customer satisfaction to ensure your product survives in the long term.
Leverage customer feedback and customer experience scores such as NPS and CSAT to identify areas of improvement. Then, make the required changes based on the collected data to enhance your product.
Close the customer feedback loop with product changelog to update users about new releases and encourage them to voice their opinions, boost customer engagement, and retain existing customers.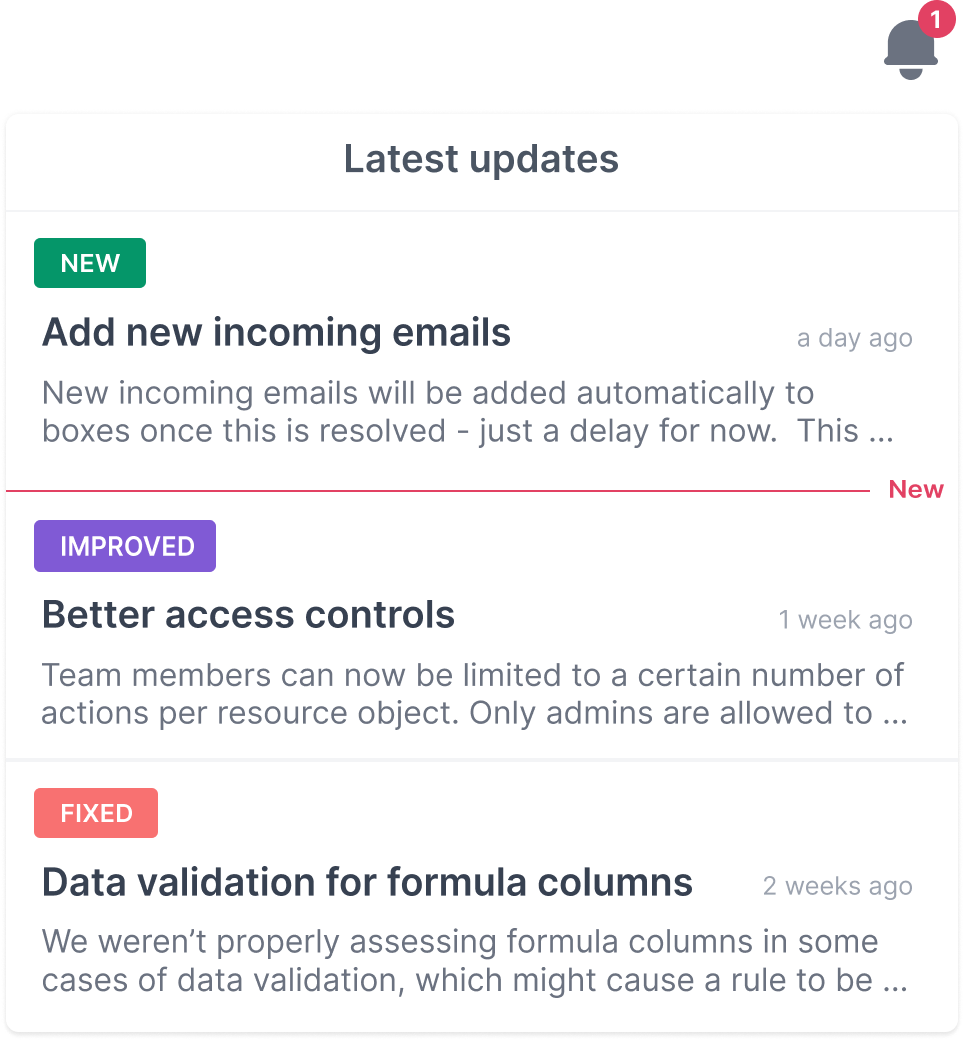 Collect and Use Customer Feedback In Product Development with Rapidr
To help you in the product development process, it's always good to have a feedback management tool for different things running from organizing feedback to communicating new feature releases.
Incorporate customer feedback into your product development process:
Set up a Customer Feedback System
Collect Actionable Feedback from Customers and Teammates
Analyze, Prioritize and Categorize Feedback data to Make Sense of It
Act and Have a Specific Product Evolution Plan
Announce New Features and Product Updates
With Rapidr, you can collect, analyze, and organize feedback and engage with customers as their feedback moves through the development process. Sign up for free and set up a complete customer feedback system to inform and enhance your product development process.