CUSTOMER FEEDBACK PORTAL
Your product's new idea breeding ground

Customer Feedback Portal
Fully managed customer portal to bring your product ideation, roadmap & releases together. Close the feedback loop in one place.

Invite Teammates
Collaborate better by bringing your entire team on Rapidr.

Custom Domain
Setup Rapidr to run on your domain effortlessly. We provision and manage SSL for you too.

Single Sign On (SSO)
Seamlessly authenticate & identify your customers and know precisely who contributes to your feedback board.

Authentication
Rapidr comes with a zero config built-in authentication system. We identify users leaving feedback for you.

Access Controls
Decide who gets to perform specific actions on the feedback board.

Custom Branding
Keep your design consistent by choosing your brand color, header image, and a brand logo.

Trending Sort
Sorting algorithm that surfaces popular feedback with recent activity for your users.
COLLECT FEEDBACK
Collect and analyze feedback effortlessly

Feedback boards
Create unlimited boards to collect ideas, feature requests, integration requests, bug reports, documentation requests, or just about anything.

Private Boards
Empower your teammates or selected users to contribute internal feedback privately without the back and forth.

Vote
Allow your customers to vote on ideas, requests, and feedback.

Vote on Behalf
Empower your customer-facing team to track feedback on behalf of your customers.

Custom Statuses
Create custom statuses for each feedback board.

Merge Duplicate Feedback
Avoid duplicate feedback entries by merging similar feedback into one.

Markdown
Style your text like rich text with Markdown syntax.

Embed as Widget
Capture feedback by embedding a feedback board in your app.
PRIORITIZE FEEDBACK
Have a conversation without the back-and-forth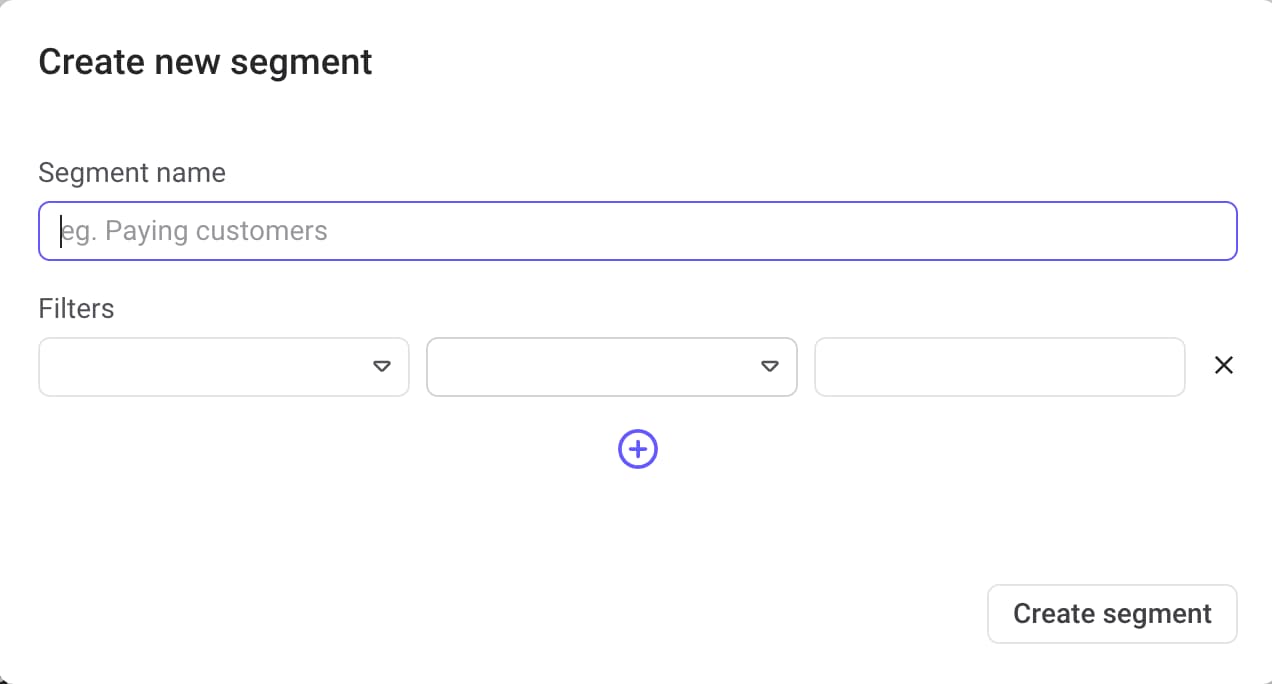 User Segmentation
Filter and organize user feedback based on user groups, based on plan type, account, or location criteria.

Comments
Discuss ideas with your users without losing the context.

Confidential Comments
Talk privately with your teammates in the same thread.

Tags
Filter, organize, and surface feedback with specific tags.

Mentions
Loop in your users or your teammates by directing a message at them. We notify them by email for you.

Admin Badge
Admin Badge helps users identify admins in a comment thread.

Email Notifications
Users get notified of new comments, replies, or mentions.
PUBLIC ROADMAP
Align everyone around the product roadmap

Now-Next-Later Roadmap
Instil trust amongst your customers by showing what's being worked on and what's coming next.

Consolidated View
See all your Boards together in a single consolidated roadmap view.

Custom Roadmap
Create custom roadmaps by renaming column names of the default Now-Next-Later roadmap.

Roadmap Prioritization
Coming Soon
Prioritize your roadmap better with custom fields, segments, and scores.

Embed as Widget
Coming Soon
Embed the product roadmap as a widget inside your app.
PRODUCT CHANGELOG
Announce your product releases to all stakeholders

Release Notes
Announce your product releases to everyone.

Embed as Widget
Show off what's new with prebuild widgets. Setup only takes a minute.

Rich text editor + Markdown
Write elegantly with rich text, and transform text with Markdown quick actions.

Custom categories
One size doesn't fit all which is why you can fully customize categories for changelogs.
Integrates with the tools you already use
Our turnkey integrations allow you to connect with your favorite apps in a few clicks.

SUCCESS & SUPPORT
Your success is our responsibility

Help Center
Search through our extensive guides on how to use a feature by following step-by-step guides, articles and video tutorials.

Priority Support
Ask a question and get it answered within 6 to 24 business hours.