FEATURE REQUEST TRACKING TOOL
Track feature requests and
prioritize what to build next
Capture and evaluate feature requests from users to build the most impactful features. Keep user feedback at your fingertips with Rapidr's feature tracking software. Never build a wrong feature again.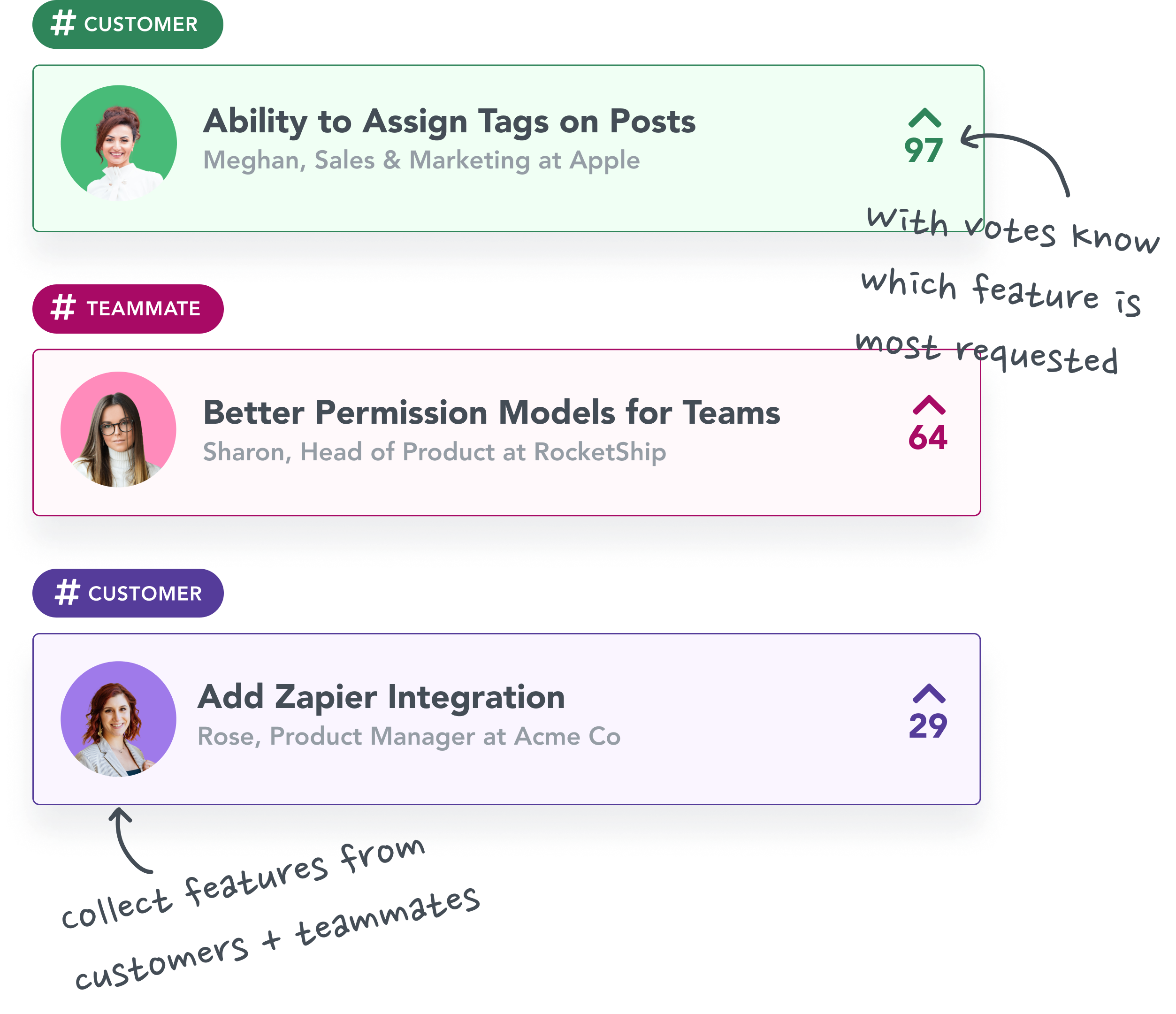 TRUSTED BY COMPANIES BUILDING CUSTOMER-CENTRIC PRODUCTS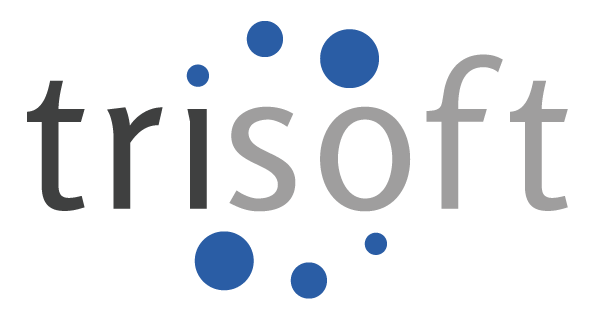 Feature Request Tracking Software for Product Teams and SaaS companies
Make informed product decisions with Rapidr's intuitive feature to capture and prioritize feature requests, discuss and vote on them, progress them in the roadmap, notify users and close the feedback loop. Let the voice of your customer be your guide for building the right features - one place to manage your product feedback and build features your customers actually want.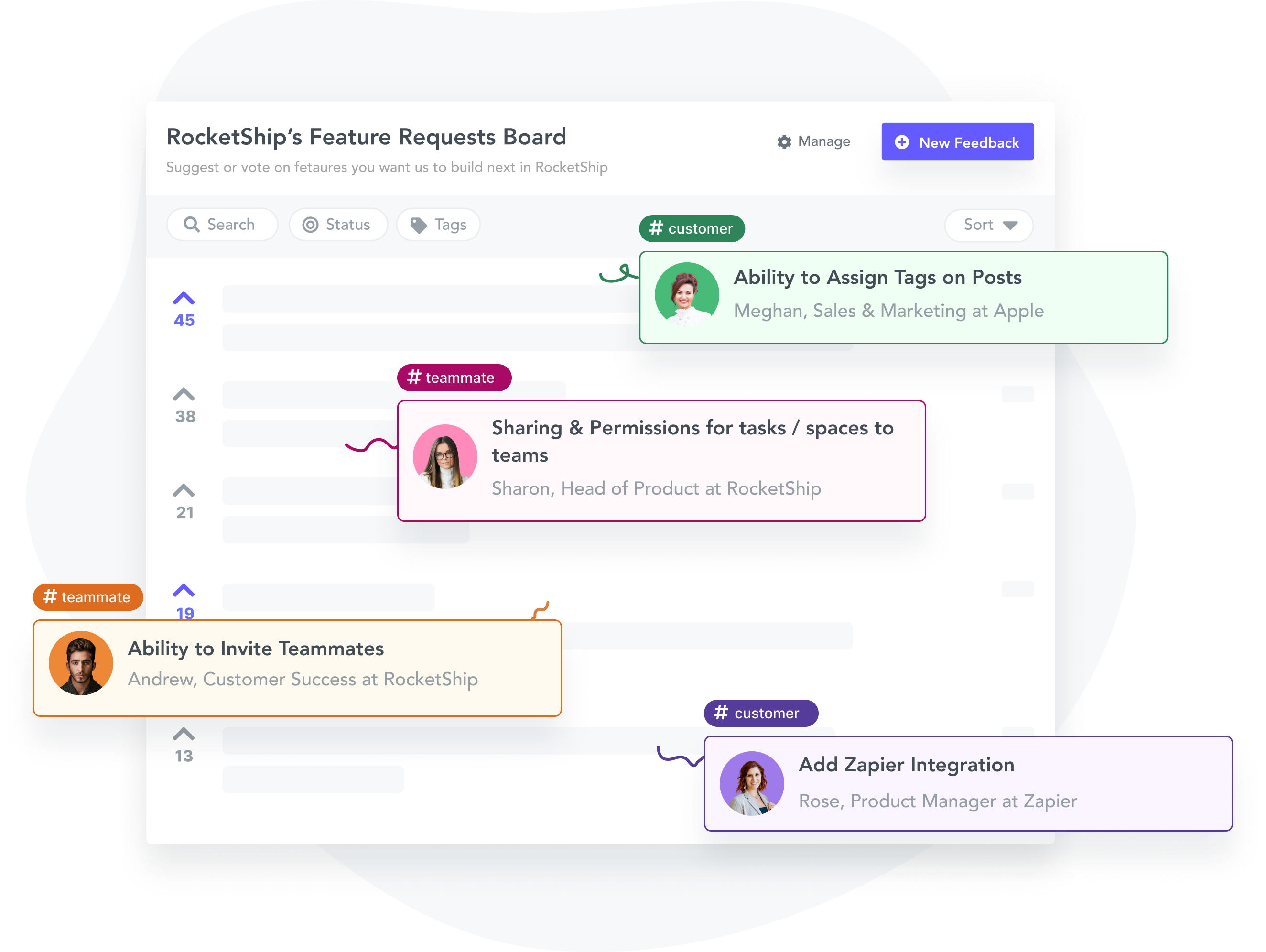 CAPTURE FEEDBACK FROM CUSTOMERS + TEAMMATES
Track feature requests from your customers and teammates at one centralized place
Track feature requests from multiple sources in one place. No more messed-up spreadsheets, emails, or Trello boards to learn what your customers want you to build. Create a single feature request collection process across the team.
Capture the voice of the customer and collaborate with your team to take feedback-driven decisions. Don't let it slip through the cracks.
Quickly organize, evaluate and advance the significant features by discussing and voting on them in feedback boards.
PRIORITIZE WITH CONFIDENCE
Discover the most impactful features that moves the needle in minutes
Use votes and comments within a feature request voting board to prioritize features. Bring your user accounts with Rapidr's SSO to understand who is giving you feedback. Understand what customers want most so you can prioritize them with confidence.
Evaluate, sort, and filter feature requests based on how well they map to market and customers' needs, as well as your company's strengths.
Search for specific ideas by title, description, or status. Vote on behalf of users' feature requests collected. Pull in company stakeholders with confidential comments.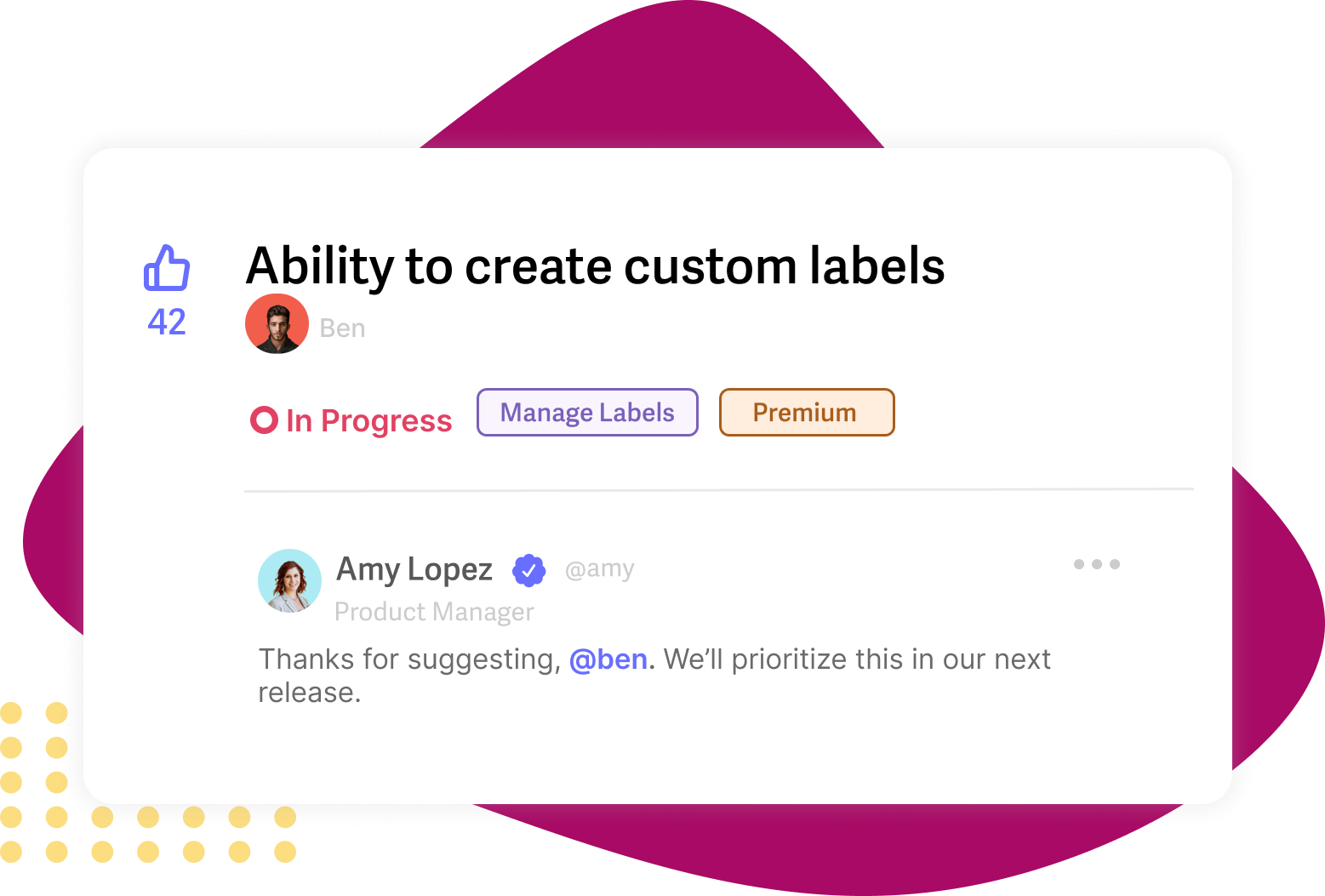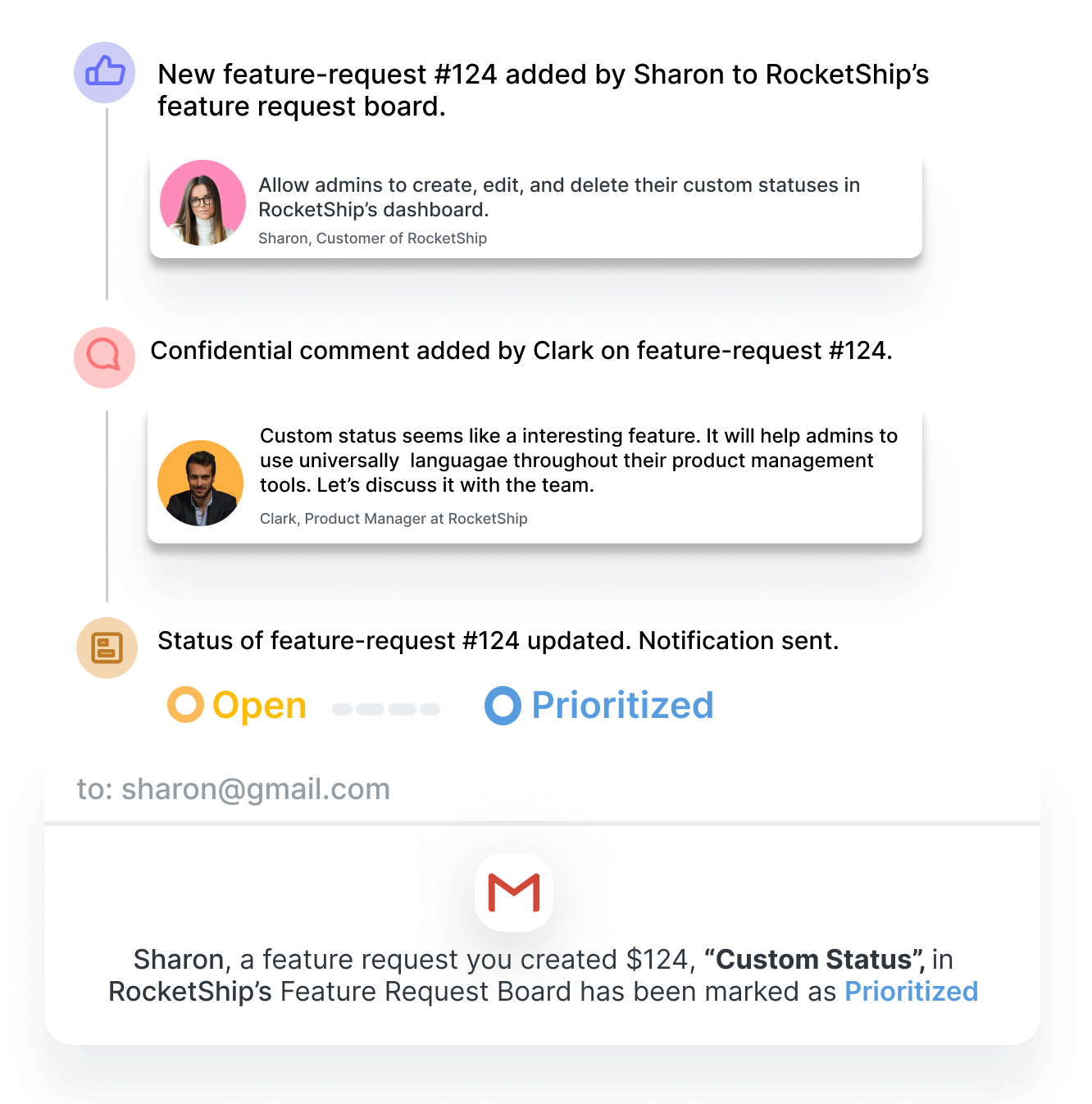 COMMUNICATE PROGRESS WITH STAKEHOLDERS
Complete the feedback loop by notifying all stakeholders every step of the way
Automatically update users whenever the status of the feature request is changed. Communicate which features are prioritized because not all features need to be built. Respond to feedback quickly.
Use custom statues to create suitable statuses for different boards that match your product's language. Refine, enrich and curate ideas at scale.
Empower users to share ideas, build community, and grow engagement—less hassle on management and more time for growth
PROMOTE TRANSPARENCY WITH PRODUCT ROADMAP
Transparent product development with public roadmaps
Streamline the feedback process with a visual public roadmap. Update everyone on your product decisions and prioritized features via product roadmap. Present ideas that will be implemented with the public roadmap.
Communicate your product strategy visually. Get everyone on the same page. Work on highest priority feature requests.
Achieve customer loyalty and support by presenting the product vision with an easy-to-use product roadmap.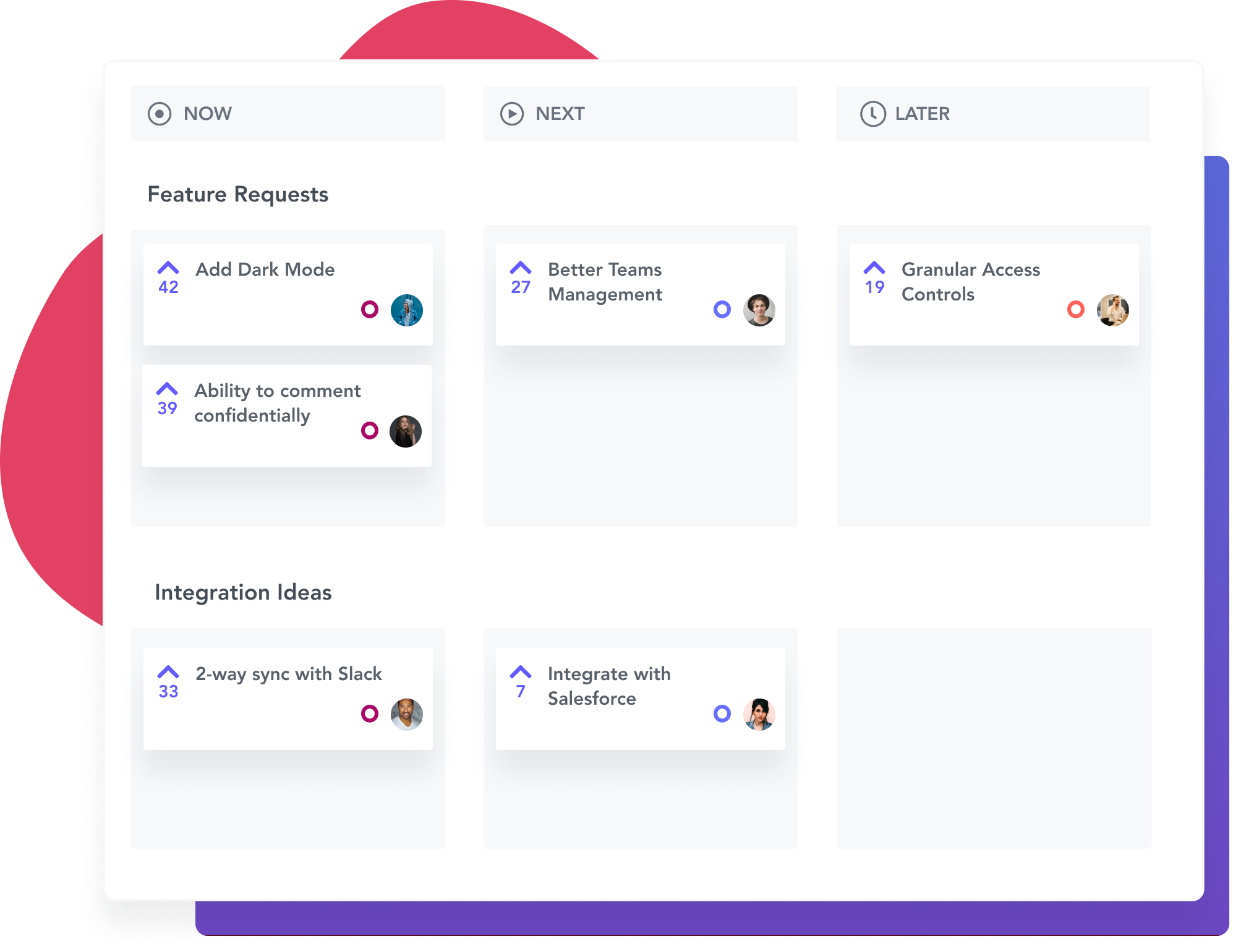 See what our customers are saying...
Rapidr lets us democratize the prioritization process of feature requests in a transparent and easy-to-understand manner. Huge win! Every week, product owners get together and sort the list by number of votes, and deals with the top requests. Rapidr kind of prioritizes our inbox, and lets us communicate our decisions transparently.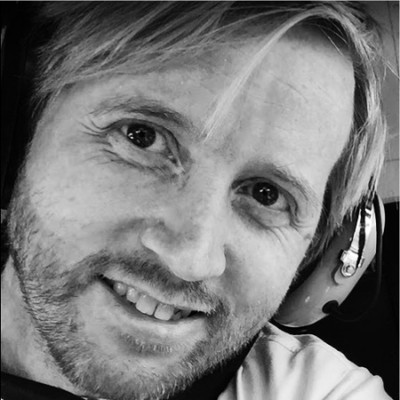 Helge Valvik
Product Owner, Amedia

Best part of using Rapidr is that it involves our customers so they read/vote on ideas and comment which really brings a ton of value towards knowing what needs to be built next.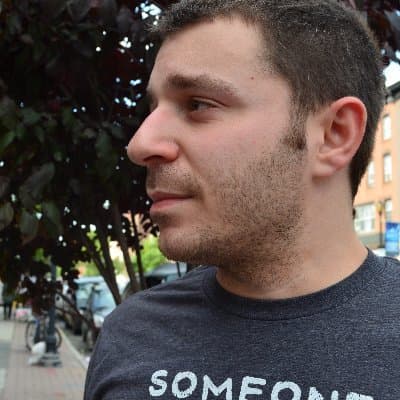 Rapidr is like how I think user feedback should work. It's sooo good.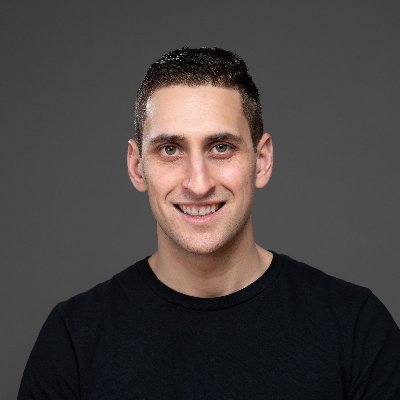 AJ Keller
Co-founder, Neurosity
Rapidr is everything we need to prioritize our product roadmap based on feedback from users. Cherry on top is the ability to see what's in development and what's shipped.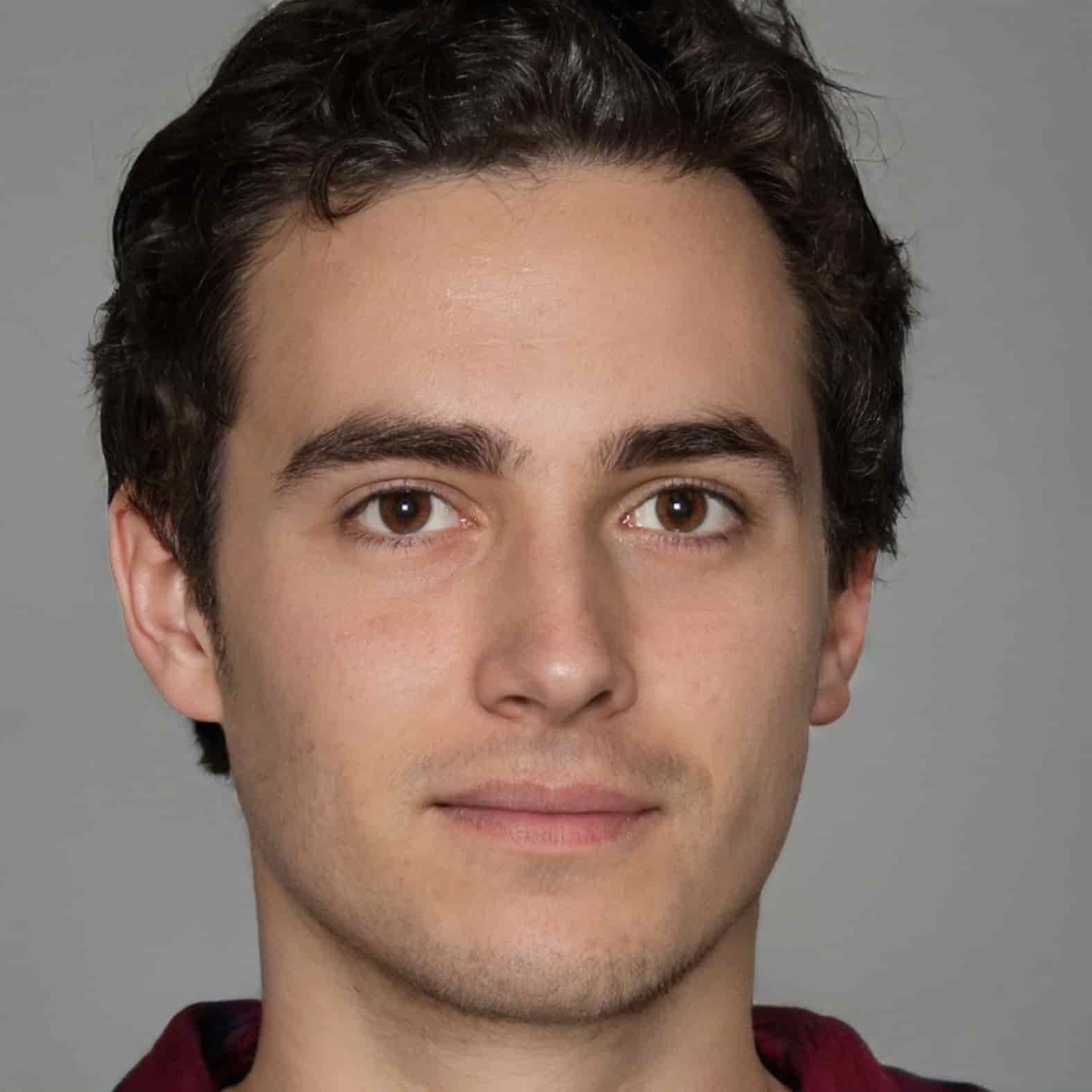 Daniel Wolken
Co-founder, DailyRemote
FREQUENTLY ASKED QUESTIONS
Have questions? We've got answers.
What is a Feature Request?
Feature requests are ideas that a user suggests to add to the product to make it better. It can be anything ranging from a small button suggestion to entirely new functionality. A feature request is a communication between you, the product manager, and your end-users. See Rapidr's feature request board.
Why should you use a Feature Request Management Software?
A feature request management software keeps track of all feature requests from customers, teammates, and other stakeholders, in an organized and consolidated way. As a result, it helps to make informed product decisions and avoid losing critical product feedback.
How do you add a Feature Request in Rapidr?
A product manager needs to organize and evaluate feature requests to determine which ones to promote to your roadmap. The basic steps include capturing, reviewing, and prioritizing feature requests, tracking and boosting the roadmap to keep your customer informed, closing the feedback loop in Rapidr. Concentrate on the most impactful feature request while assuring all stakeholders that they are being heard.
Feature Requests vs Bugs?
A bug is a failure to conform to reasonable expectations based on requirements and norms. A feature is a unit of functionality that is requested as a requirement by a user.