Public Product Roadmap Tool for SaaS Companies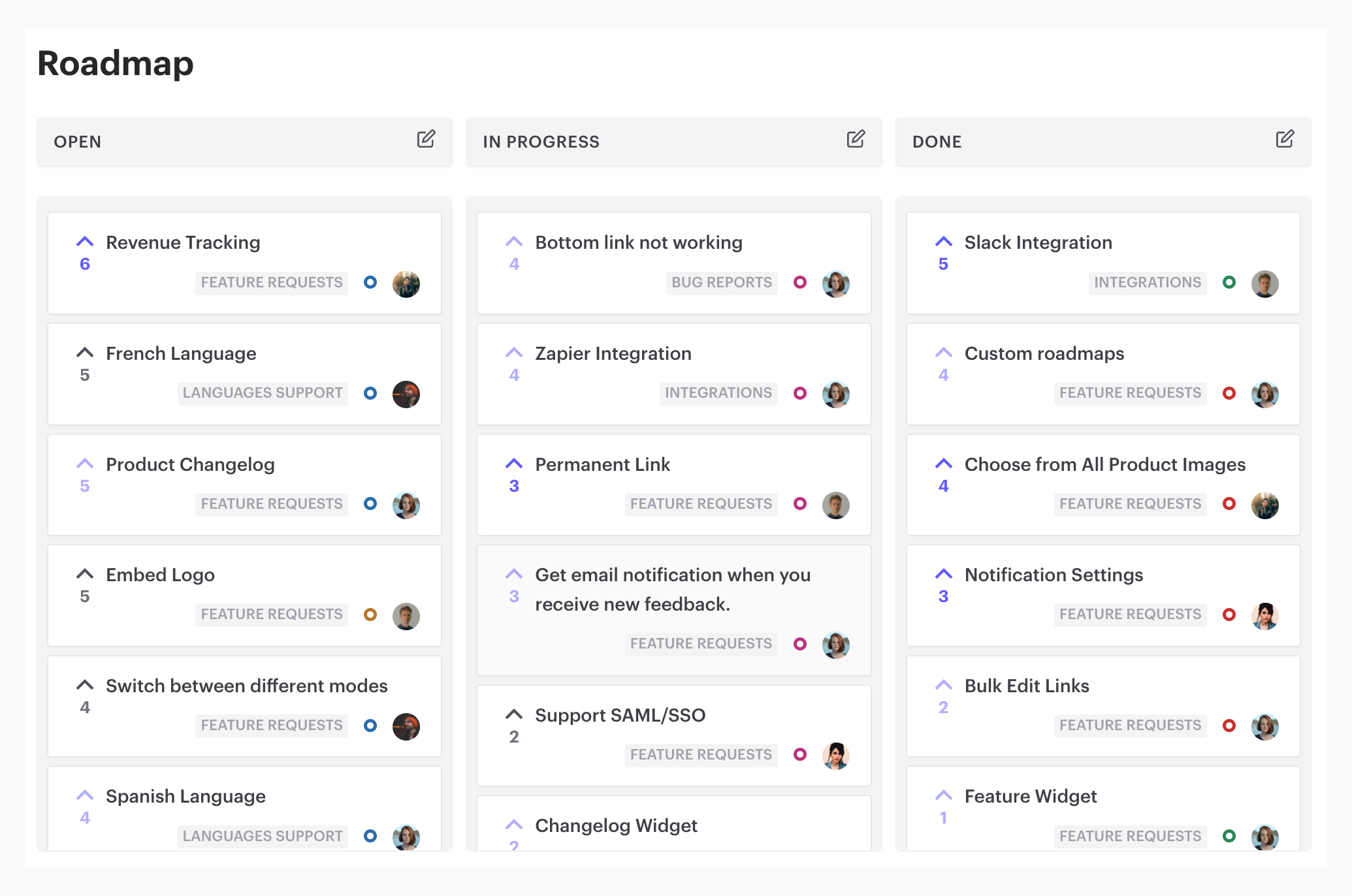 Build and share a public roadmap to showcase what your team is working on. Turn customer feedback into a stunning product roadmap with upcoming features.
See why Rapidr is the public roadmap tool of choice among SaaS companies.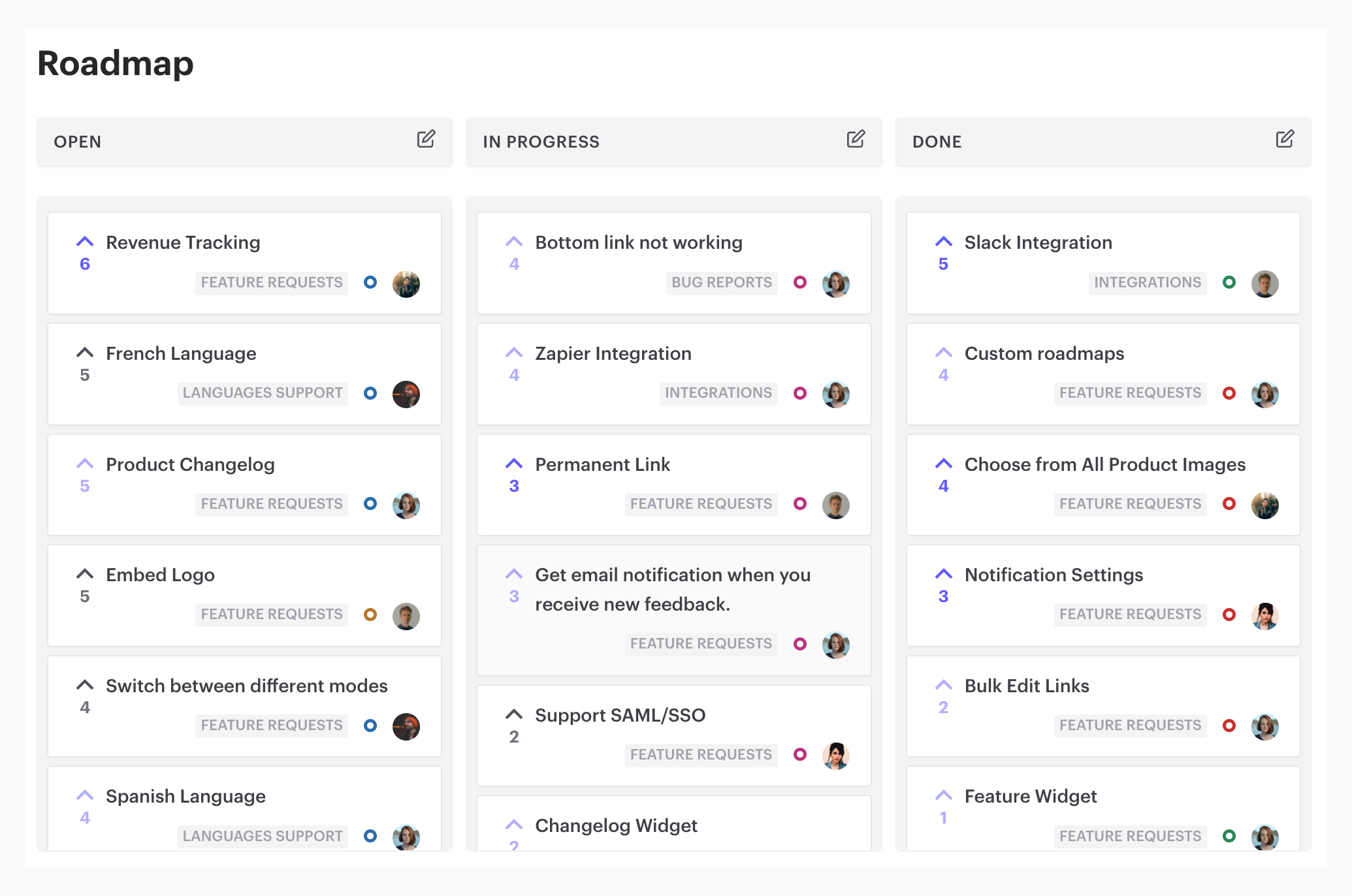 TRUSTED BY COMPANIES BUILDING CUSTOMER-CENTRIC PRODUCTS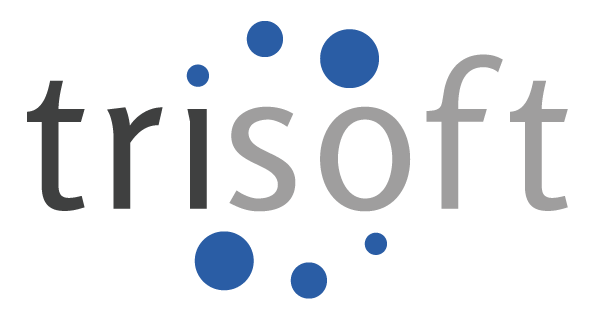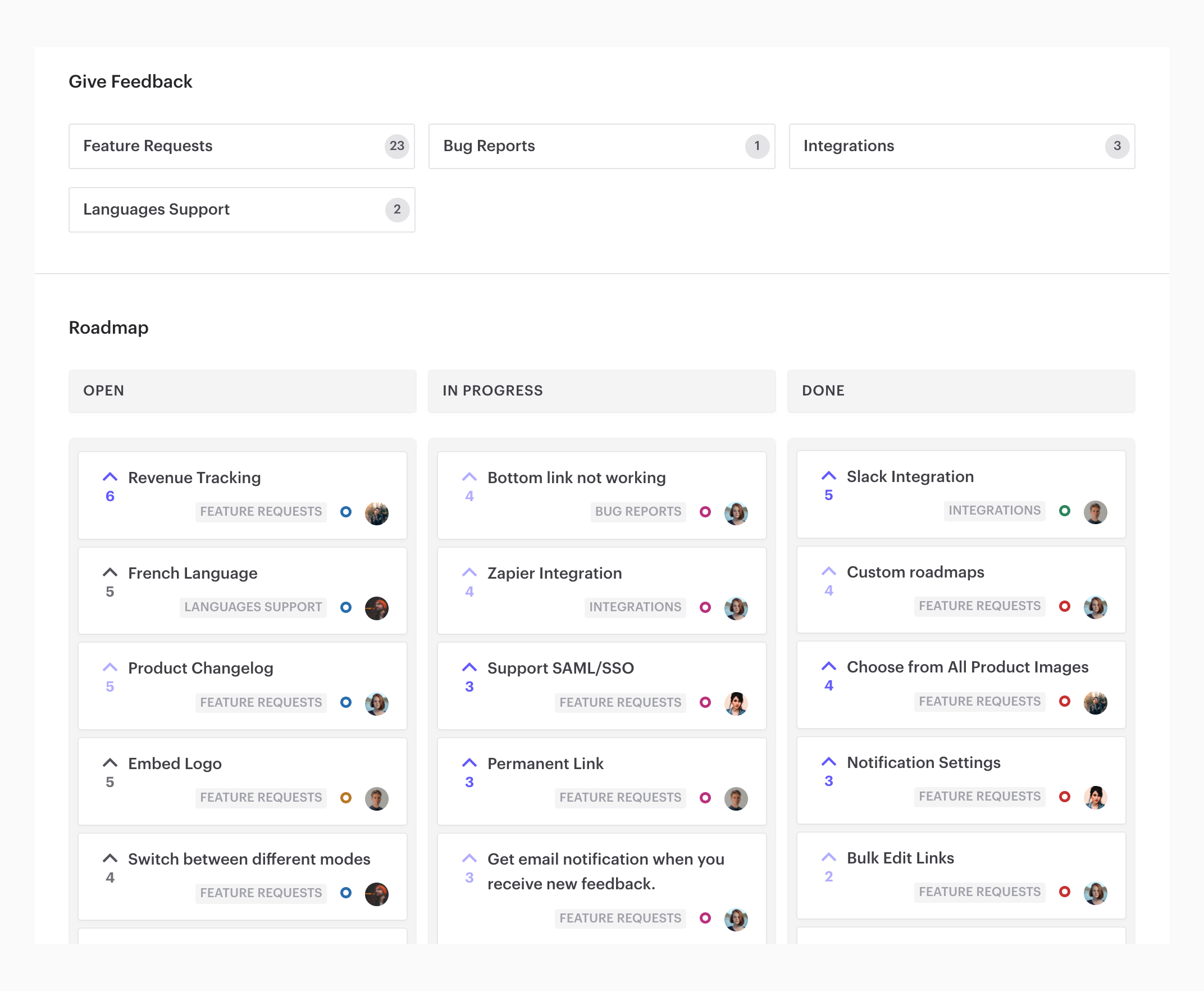 Gauge Interest of Customers & Teammates with Public Roadmap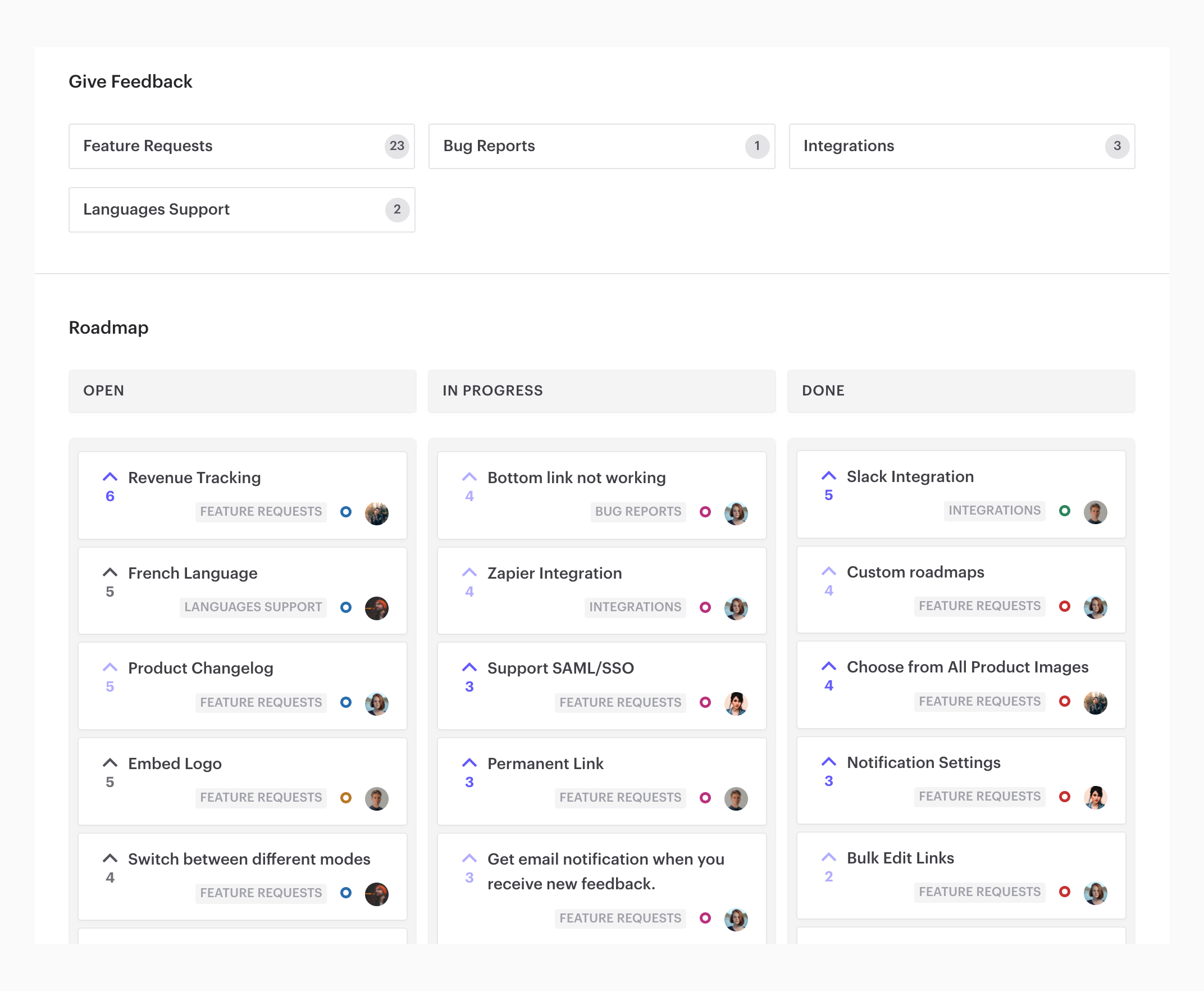 Ditch timeline roadmaps. Build & share what your team is working on with a simple public product roadmap. Notify customers & teammates via status changes, email & more.
Default Now-Next-Later roadmap
Effortlessly share your progress
Build the Right Features based on Customer Feedback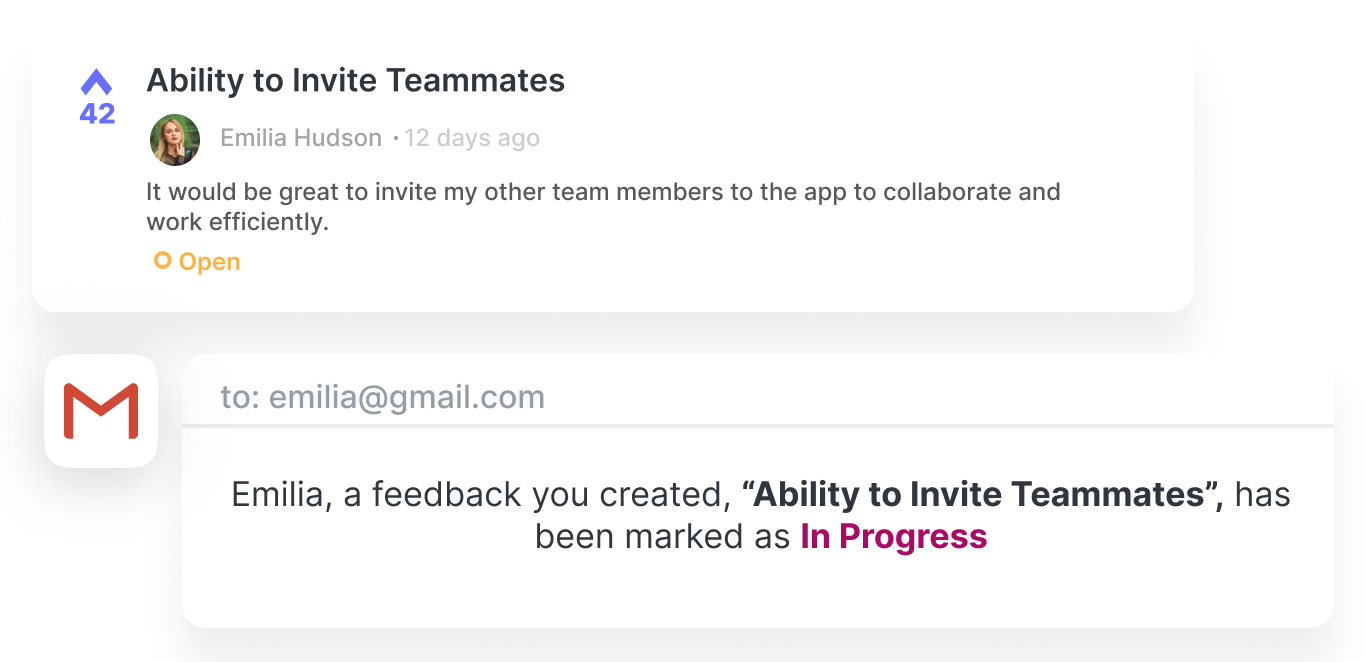 Display upcoming features and prioritize based on real user feedback. Delight customers & keep them up to date on new improvements, and make better product decisions by understanding their needs.
Notifications via multiple channels
Seamless transition across stages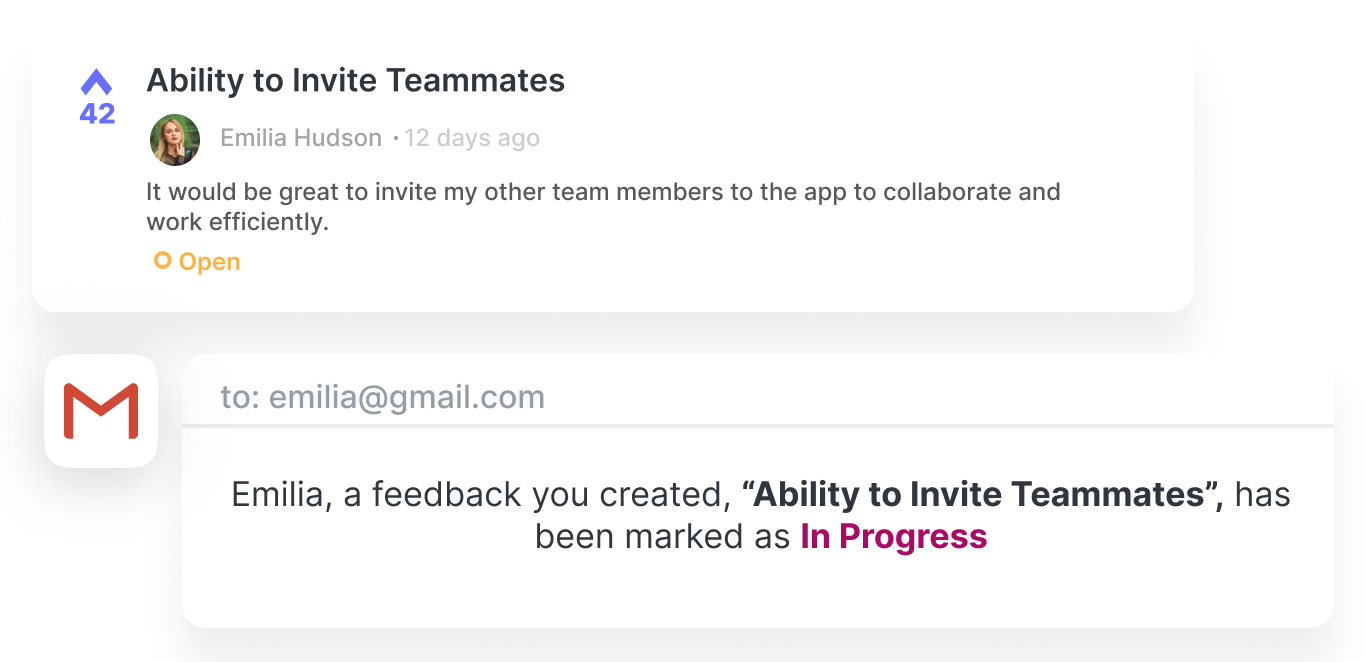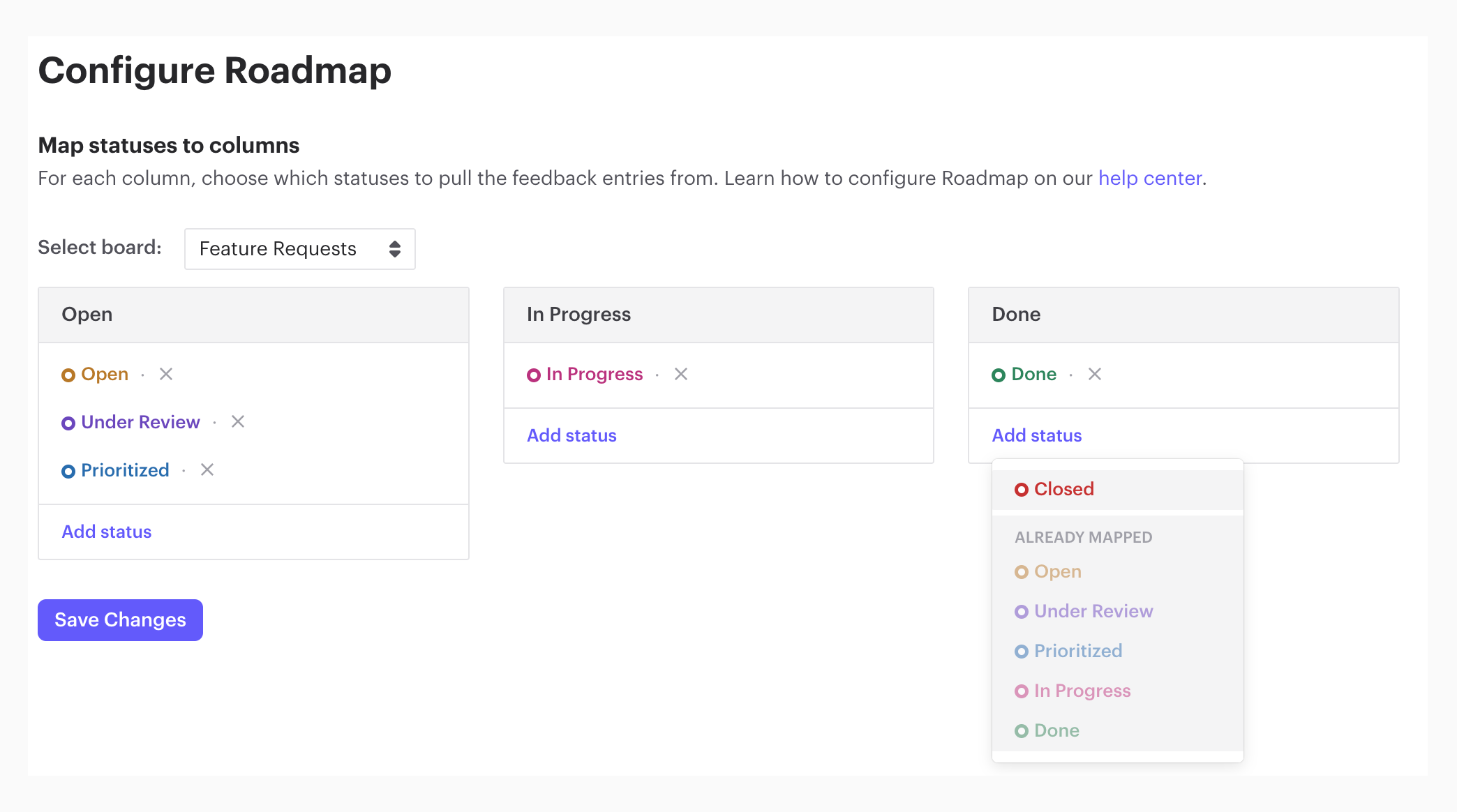 Configure Public Roadmap mapped with Custom Statuses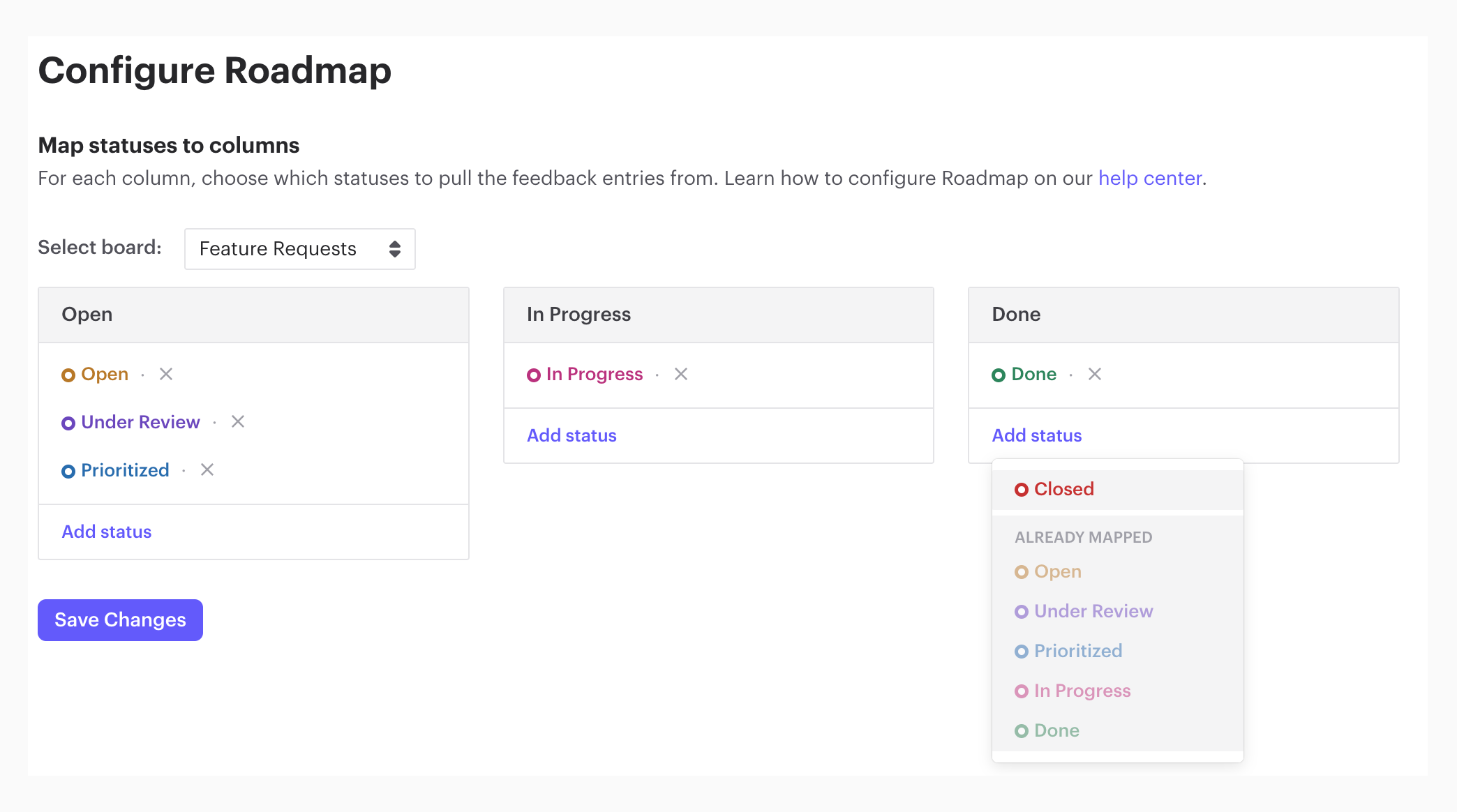 Easily configure a public roadmap by assigning multiple statuses to a single roadmap column. For every Board, get default statuses mapped and feedback fetched for each column of the Roadmap.
Deep links with feedback entries
Upvote feedback directly from the Roadmap
Create Custom Roadmaps by Renaming Column Titles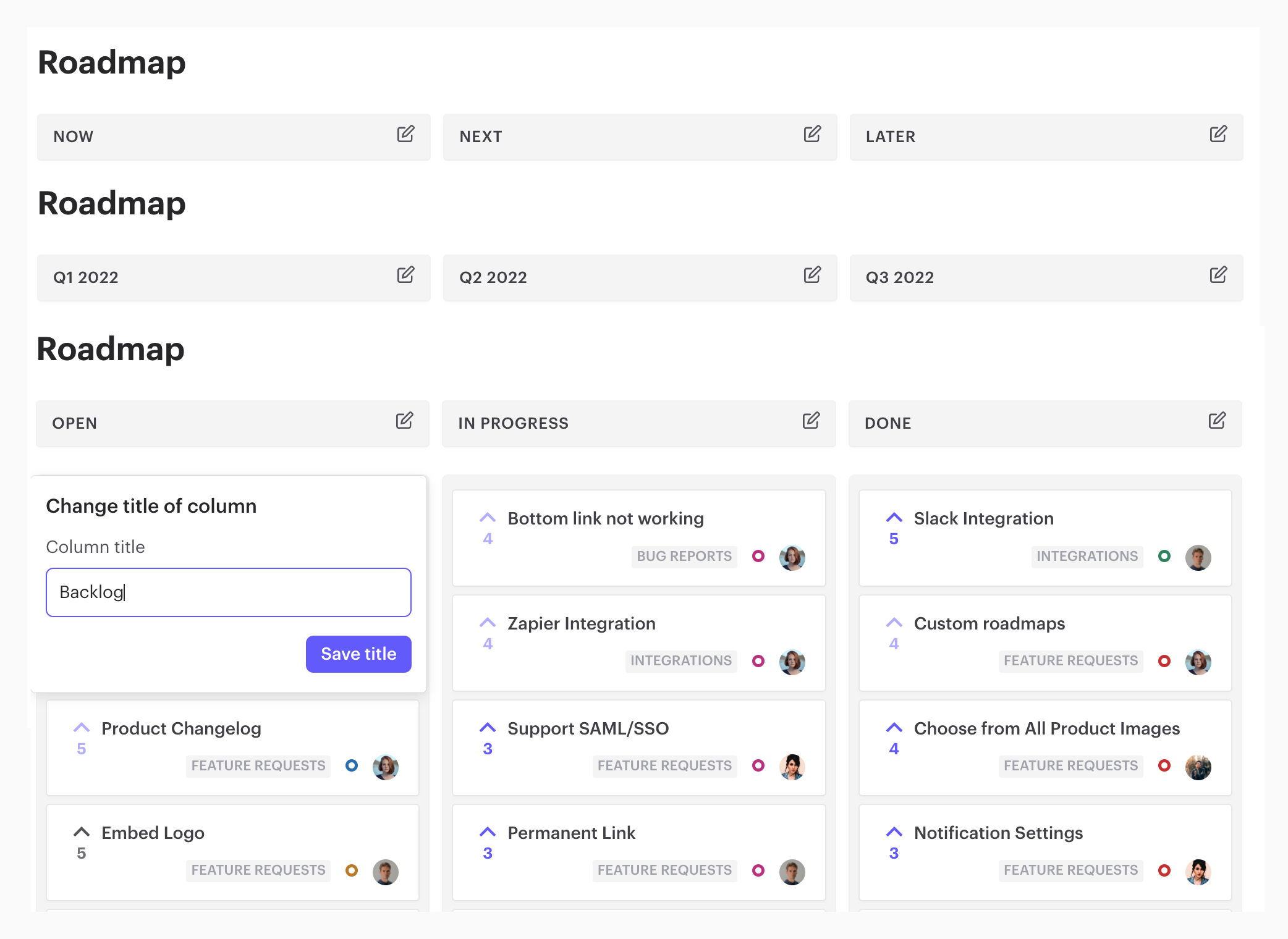 Products differ, and so does the terminology, which is why you can create custom column titles for your roadmap that makes sense for your product. Rename the default columns of a Now-Next-Later Roadmap to anything you want.
Ditch Timelines Roadmap
Easily edit column titles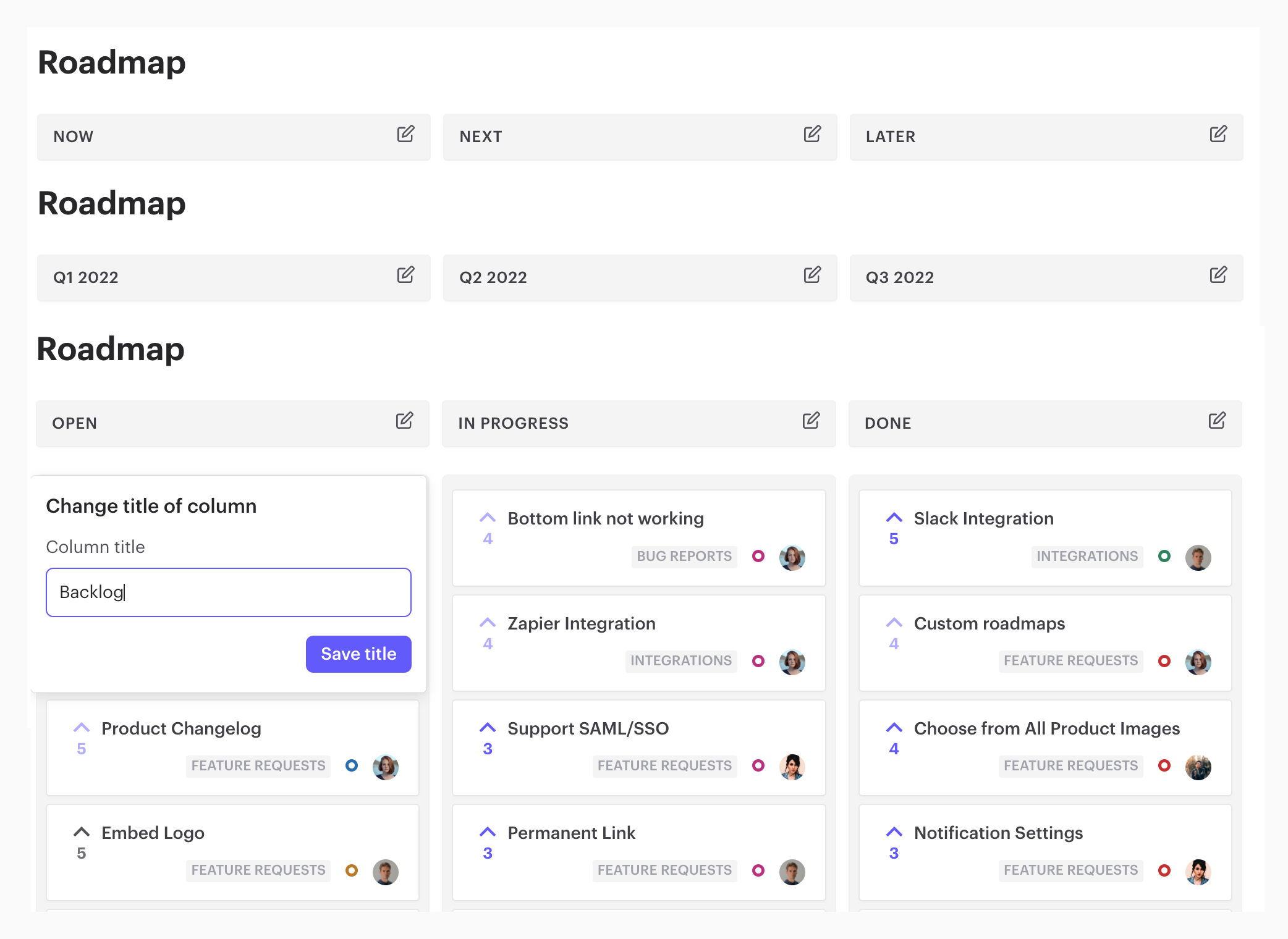 See what our customers are saying...
Rapidr lets us democratize the prioritization process of feature requests in a transparent and easy-to-understand manner. Huge win! Every week, product owners get together and sort the list by number of votes, and deals with the top requests. Rapidr kind of prioritizes our inbox, and lets us communicate our decisions transparently.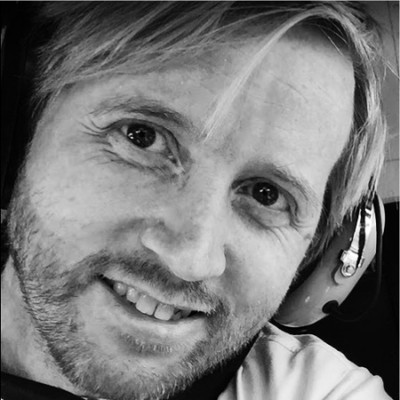 Helge Valvik
Product Owner, Amedia

Best part of using Rapidr is that it involves our customers so they read/vote on ideas and comment which really brings a ton of value towards knowing what needs to be built next.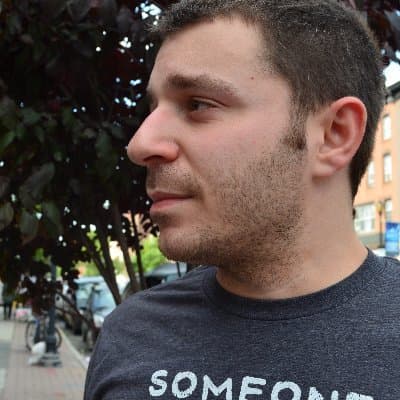 Rapidr is like how I think user feedback should work. It's sooo good.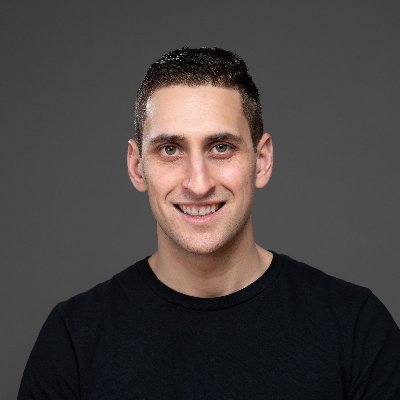 AJ Keller
Co-founder, Neurosity
Rapidr is everything we need to prioritize our product roadmap based on feedback from users. Cherry on top is the ability to see what's in development and what's shipped.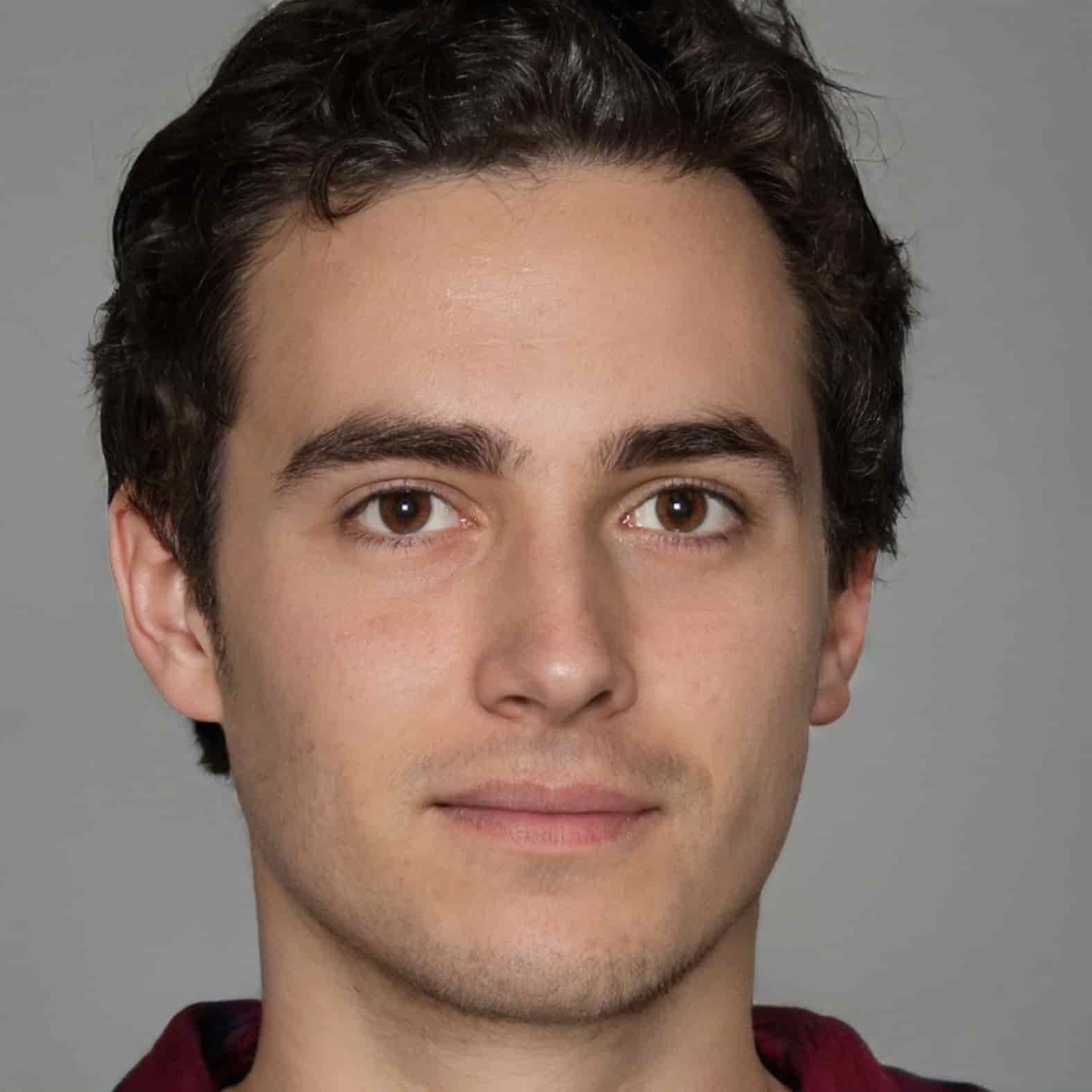 Daniel Wolken
Co-founder, DailyRemote
Build trust and increase
transparency.
Build trust and increase transparency by communicating your priorities and commitment to constant improvement. Showcase your product strategy visually. Get everyone on the same page. Direct your product roadmap along with the voice of your customers to grow.
80%
Increase user engagement
When customers feel you've listened to their feedback, they instantly feel more involved.
64%
Gain new customers
When potential customers know you're committed to improvement, they'll join in.
3x
Better customer satisfaction
Achieve customer loyalty and satisfaction by presenting the product vision
Complete user feedback loop in one place
Unlike other tools, Rapidr is not just a public roadmap app, it goes beyond that.
From capturing ideas & feedback to strategizing, sharing public plans via roadmap, and announcing product releases, you can complete the entire feedback cycle in one place.
#1
Capture
Collect ideas and feedback from your customers
#2
Strategize
Sift through the collected ideas and create a product strategy.
#3
Roadmap
Show what you're currently working on and what's coming next.
#4
Release notes
Announce product updates with your customers.
MORE FEATURES COMING SOON
We're hard at work to bring you even more amazing features.
Roadmap Prioritization
Shape your roadmap with a scoring system for prioritizing ideas, including impact & effort metrics of RICE.
Salesforce Integration
Track feedback directly in Salesforce.
In-app Widget
Showcase product development by embedding a roadmap in your app.
Roadmap Privacy
Set the privacy of roadmap to either public or internal team only.
Send emails from Rapidr
Send product updates over email without configuring third-party tools or provisioning servers.
Create your public product roadmap in just 3 mins or less
Rapidr helps SaaS companies understand what customers need through feedback, prioritize what to build next, inform with a roadmap, and notify customers of feature releases.
Set up takes less than 3 mins