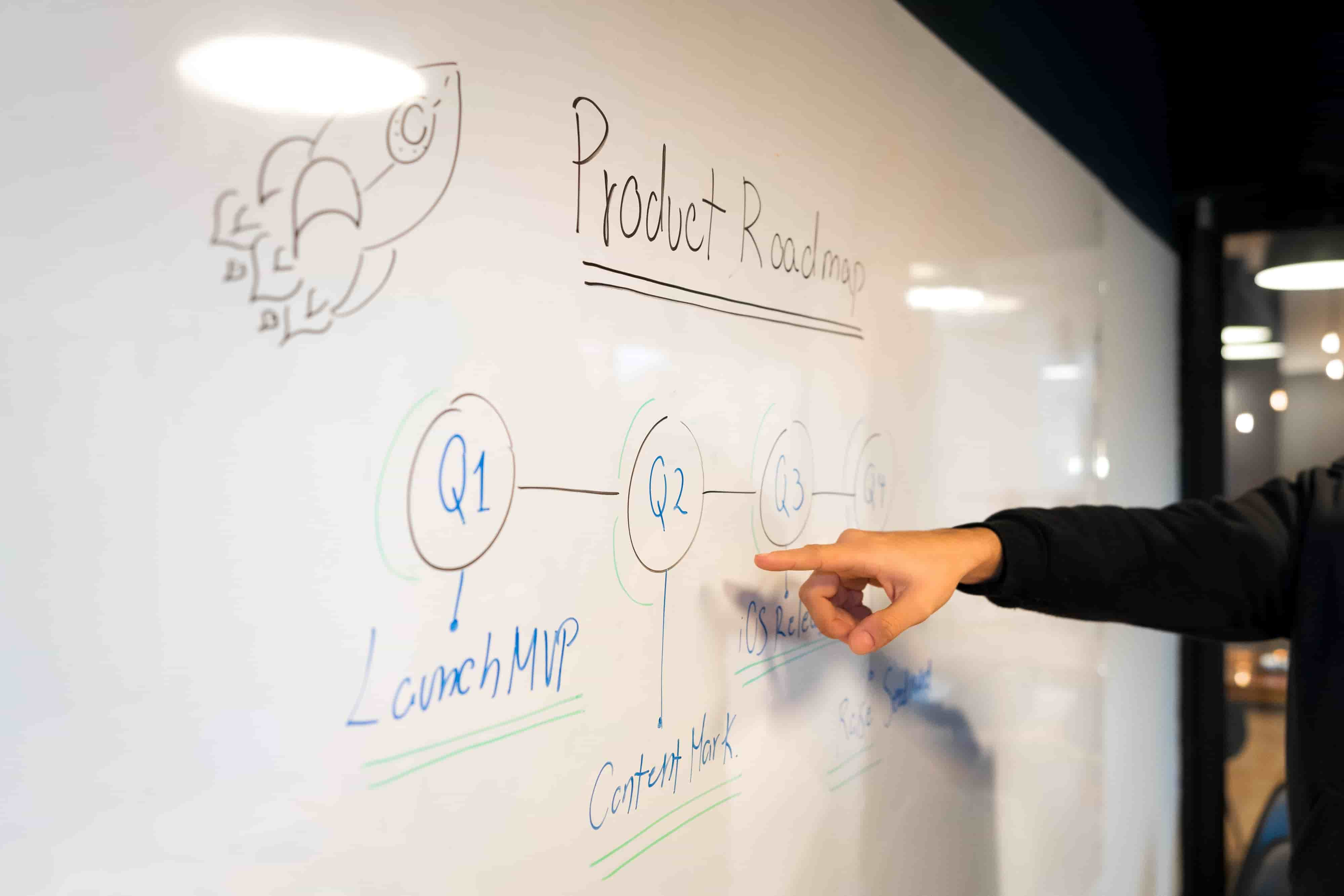 9 Examples of Amazing Public Product Roadmaps For SaaS Companies
Public product roadmaps are essential for any company that wants to be transparent with its customers. They allow companies to share their plans for upcoming releases and enable them to engage in valuable conversations with their customers, increasing transparency and trust.
Users are more informed than ever before; it is crucial for companies to have a public product roadmap that allows them to be open and honest about what they plan on releasing in the near future. A SaaS product roadmap has loads of benefits and should be essential for all SaaS companies.
Top companies such as Intel, Buffer, Microsoft, Front, etc., have made their roadmap public and have received a lot of love from customers and peers for the decision. We have gathered 9 amazing public product roadmaps examples to guide you in building your own public roadmap.
What is a Public Product Roadmap?
A public product roadmap is a source of truth shared with everyone. The roadmap outlines the direction, vision, priorities, and the progress of a particular product over some time.
A public product roadmap is a document that outlines the plan for a company's products and services. It includes information about the company's goals, its strategy to reach those goals, and timelines for when the company expects to release new products or make changes to existing ones.
It is the company's plan of action that aligns the company with its short-term and long-term goals for a particular product or project. It shows customers what your new features and ideas are.
Public Product Roadmap for a company generally includes:
What are the future plans for a product?
What are our goals for this quarter?
Who will be responsible for these goals?
How will we measure success?
Looking for a public product roadmap tool? Check out Rapidr.io. Sign up now.
Why you should have a Public Product Roadmap?
A public product roadmap is a form of communication that provides information about the future of a product. SaaS product roadmaps are important for teams and other stakeholders to make critical decisions.
A public product roadmap can be used in many ways, such as:
Showing what's been done and what will be done in the future
Creating transparency
Providing an opportunity for feedback
Helping stakeholders make decisions
What should a Public Product Roadmap look like?
Product managers need to create an achievable roadmap that balances development priorities against business goals. Regardless of whether you use Trello, a public roadmap tool like Rapidr, or a custom solution for your public roadmap, every product roadmap that is available for the public should consist of the following:
Simple Design: Straightforward design but visually appealing and easy to read and understand for all stakeholders. Providing too much or too little information can make it intimidating to read.
User Experience: Create a roadmap that your customers can easily understand and navigate. Information is essential, but that doesn't mean it can't be aesthetically pleasing.
Basic Information: Public roadmaps should provide a high-level but generalized view of feedback and prioritized features to get customers interested in the product's future development.
Communication: Public product roadmap should support communication between all your stakeholders. It should help your customers voice out their feedback and enable your product team to centralize all feedback and features in one place and easily listen to and prioritize the customer feedback to build better products.
9 Amazing Public Product Roadmap Examples
1. Buffer
Buffer created their public product roadmap to give all stakeholders a clear view of what they are working on, what is in progress, and what they're thinking about working on! A true peek behind the scenes.
There are four lanes here: Exploring, In Progress, Done and Leaving It, For Now, categorizing each roadmap item for more clarity.
2. Front
Front's Public Roadmap is a freely accessible page where users can find what has been shipped recently, what they are currently working on, and some ideas of what they will be doing next. More importantly, their users can voice their opinions and vote for the features they most urgently want to see implemented - as mentioned by Front's CEO.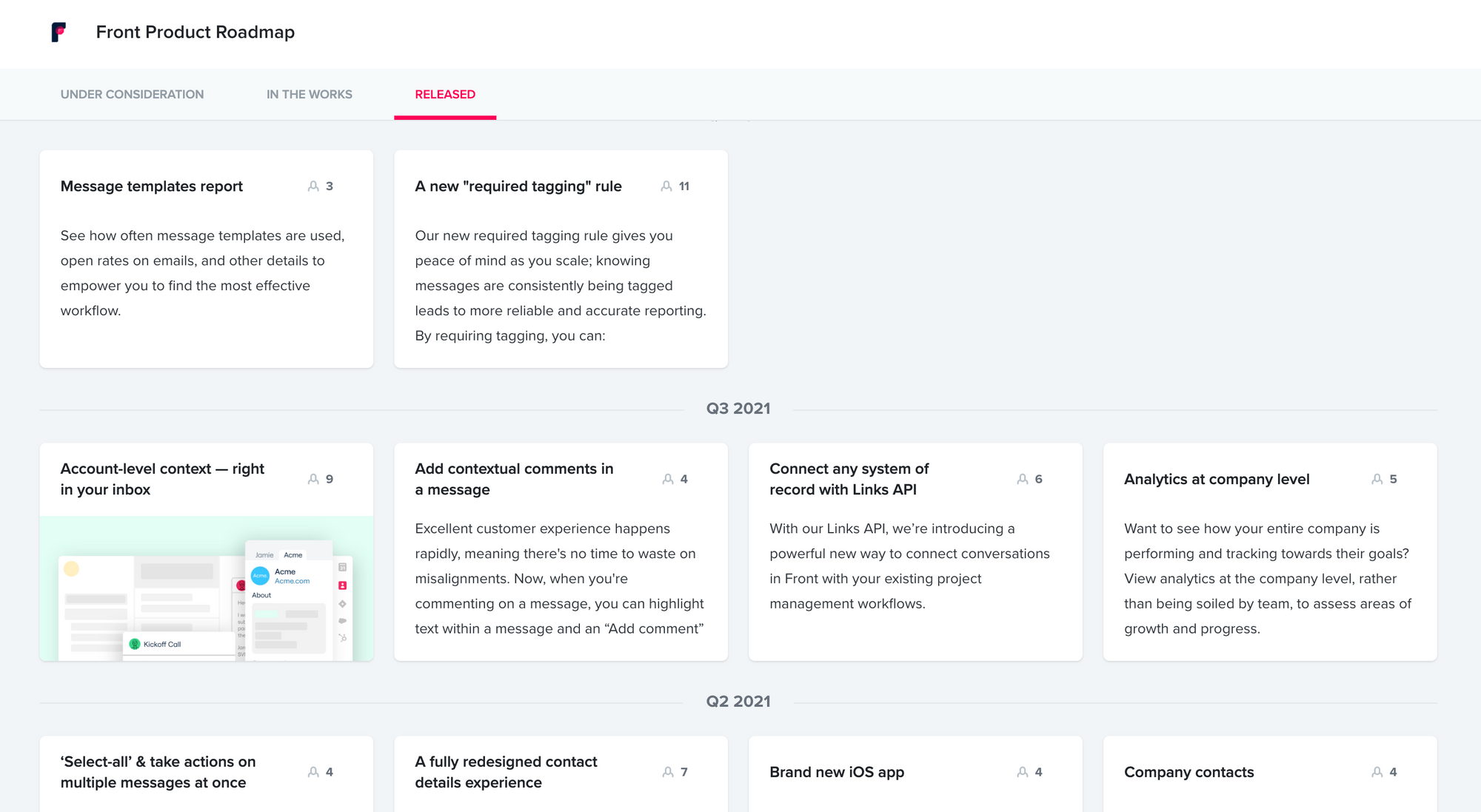 3. Github
Github's public product roadmap lets you learn about what features they're working on, what stage they're in, and when they expect to bring them to users.
The roadmap repository is for communicating GitHub's roadmap. Existing issues are currently read-only, and we are locking conversations as we get started.
The roadmap is arranged on a project board to give how far out each item is on the horizon. Every product or feature is added to a particular project board column according to the quarter in which it is expected to ship next.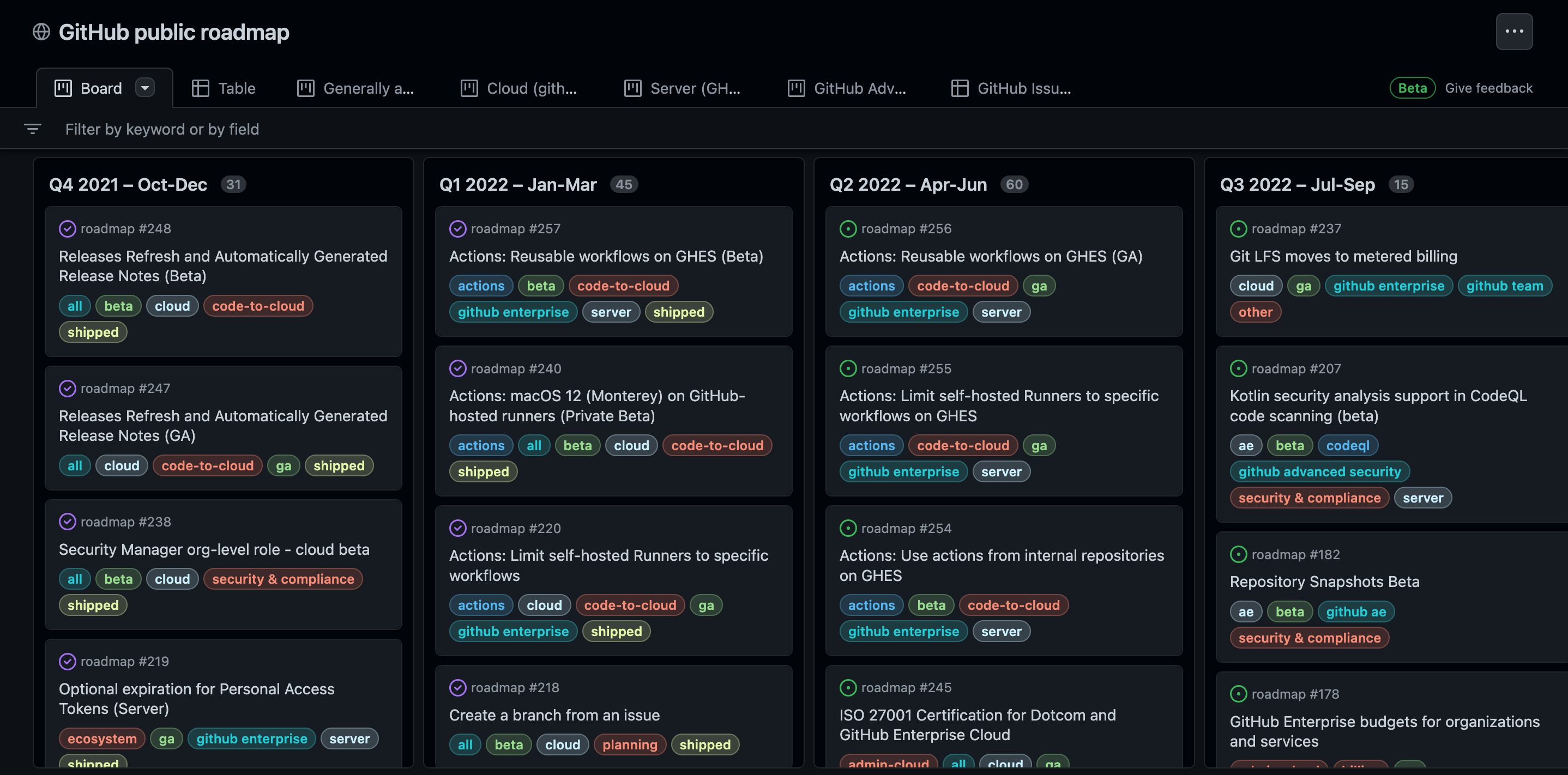 4. Lasso
Lasso uses Rapidr to create its public product roadmap, supporting a transparent product development on its own custom domain.
They streamline their feedback process with a visual public roadmap and update all stakeholders on their product decisions and prioritized features via product roadmap.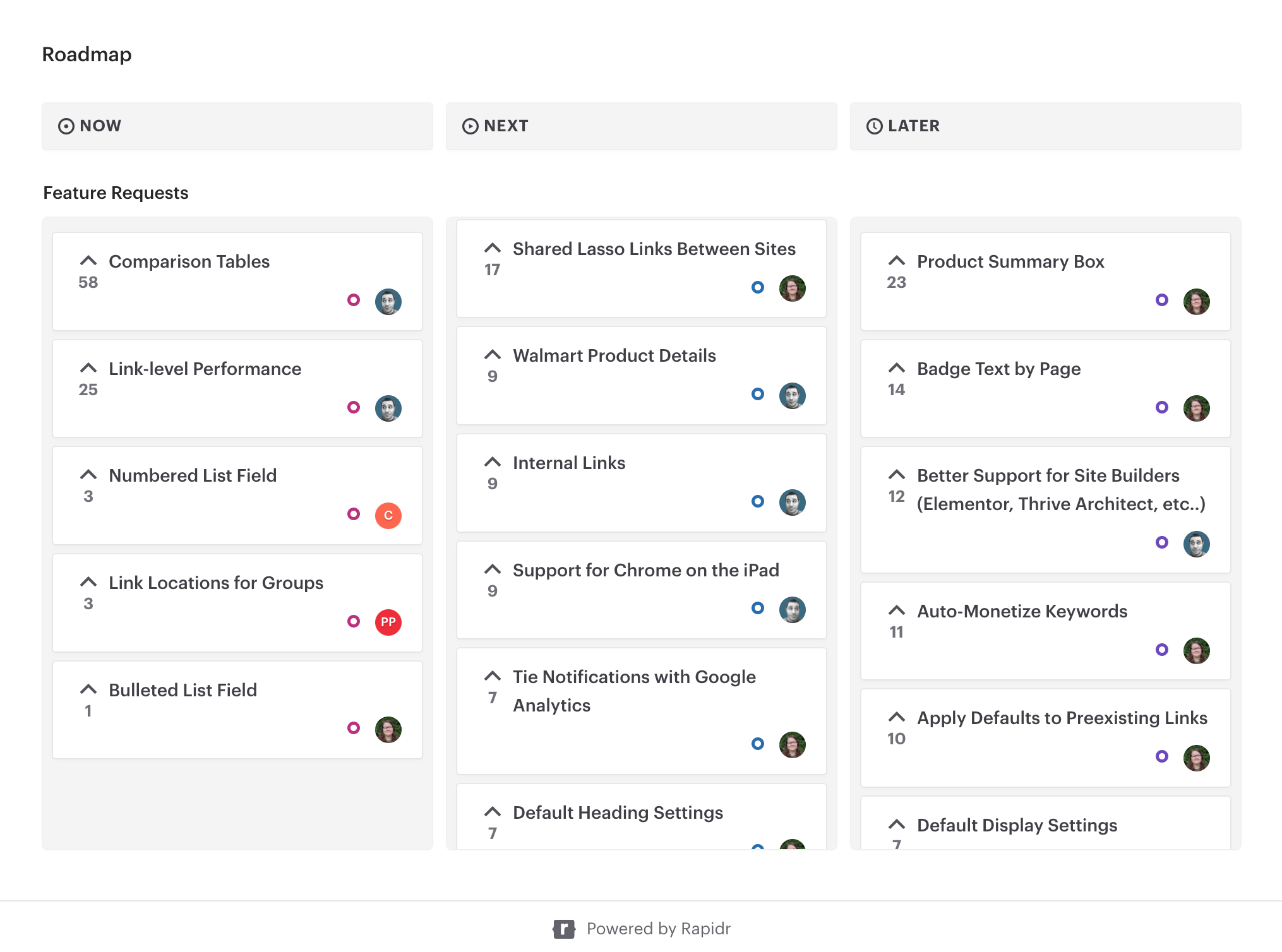 Looking for a public product roadmap tool? Check out Rapidr.io. Sign up now.
5. Slack
Slack mentions that this is a platform product roadmap. They think that transparency begets a healthy ecosystem, which is exactly what they are trying to grow with a public roadmap.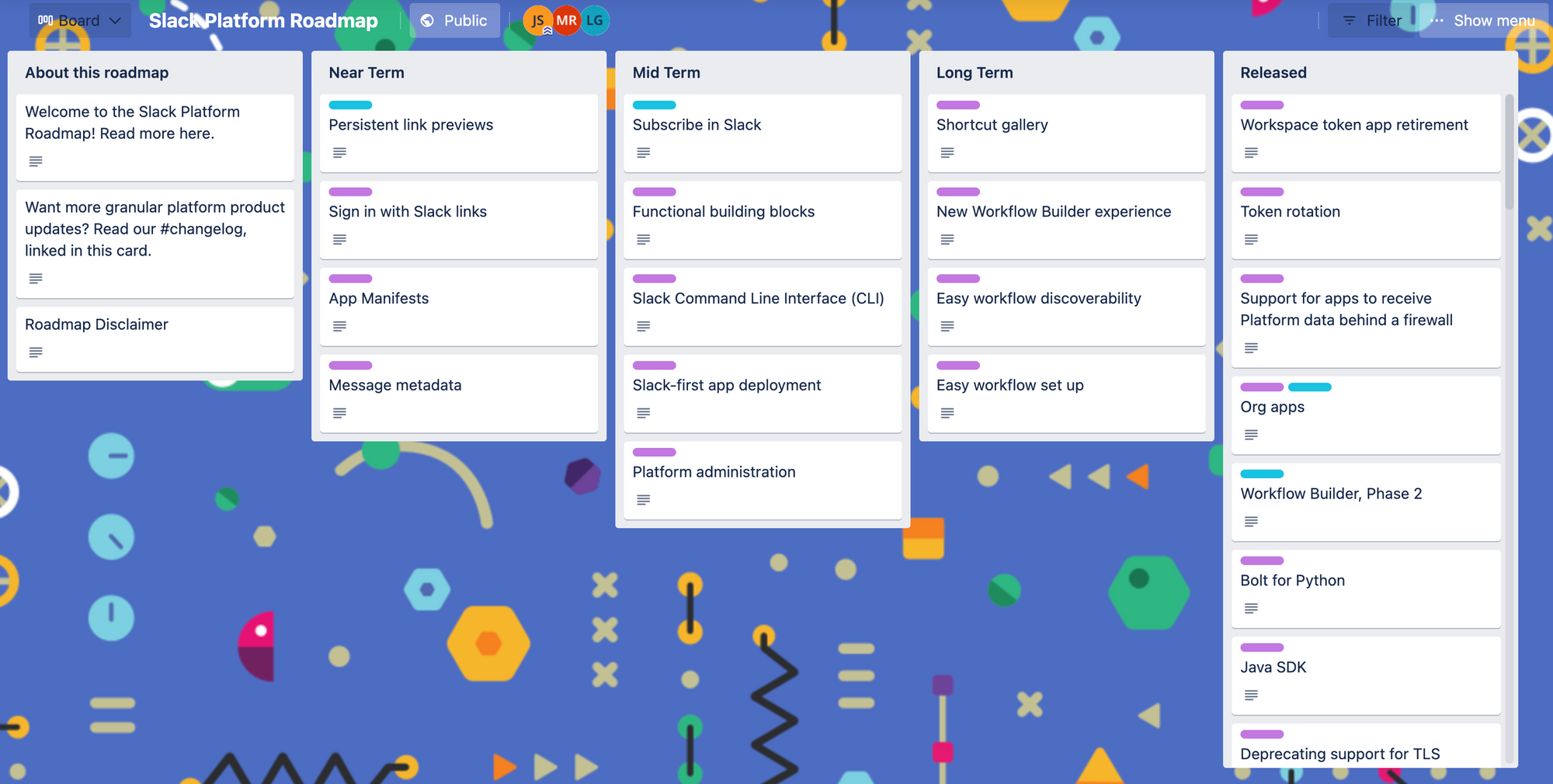 6. Loom
Loom is a video messaging tool that helps you get your message across through instantly shareable videos. Loom love to hear their user's voice; thus, they created a Public Roadmap here to help customers see what we're building next. You can also upvote features to bring them to their priority list and add feedback.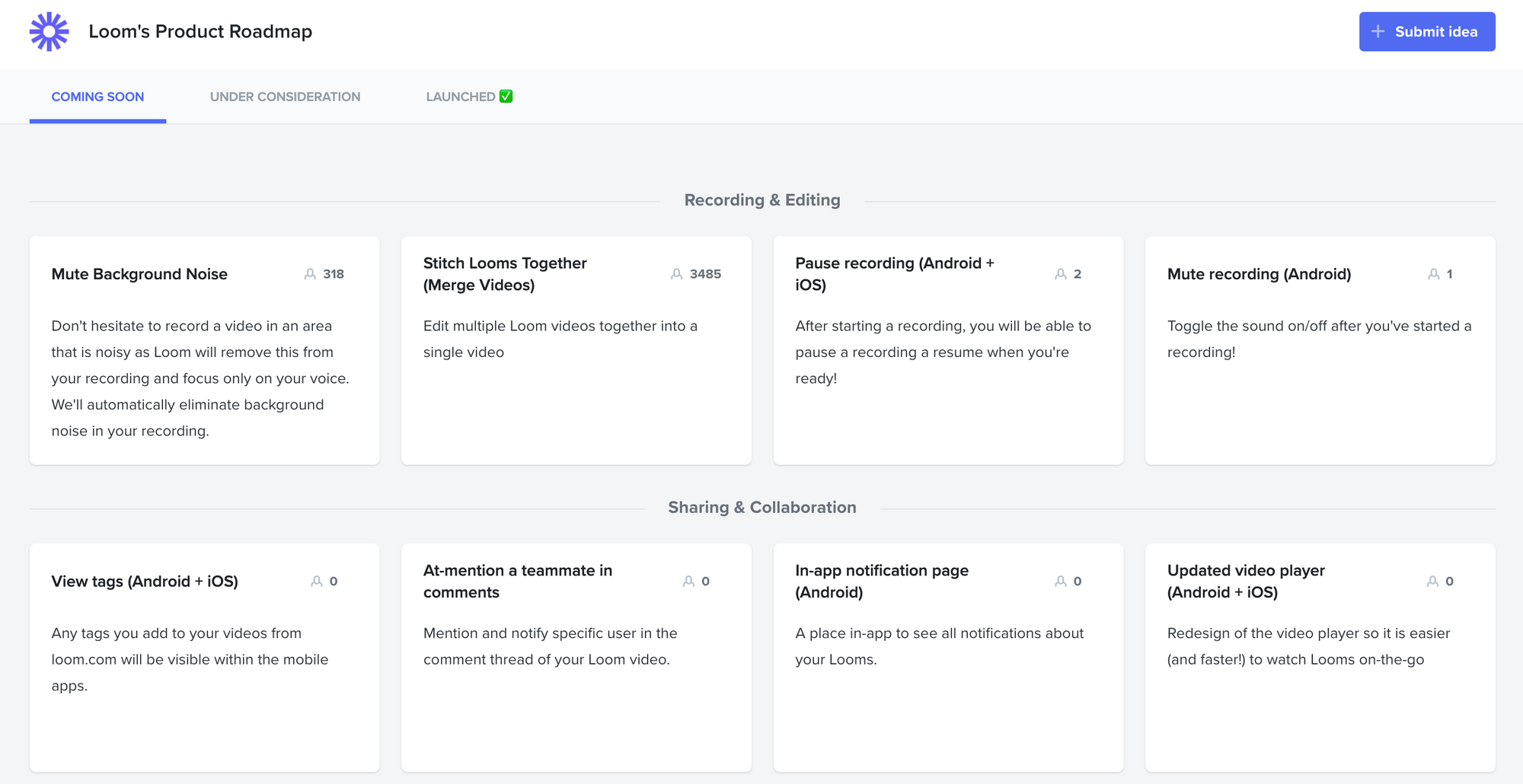 7. Neurosity
Neurosity uses Rapidr to create a public product roadmap to keep its users updated when a feedback request moves through the product development process. Rapidr helps them to:
Communicate their product strategy visually. Get everyone on the same page. Work on highest priority feature requests.
Achieve customer loyalty and support by presenting an easy-to-use product roadmap with the product vision.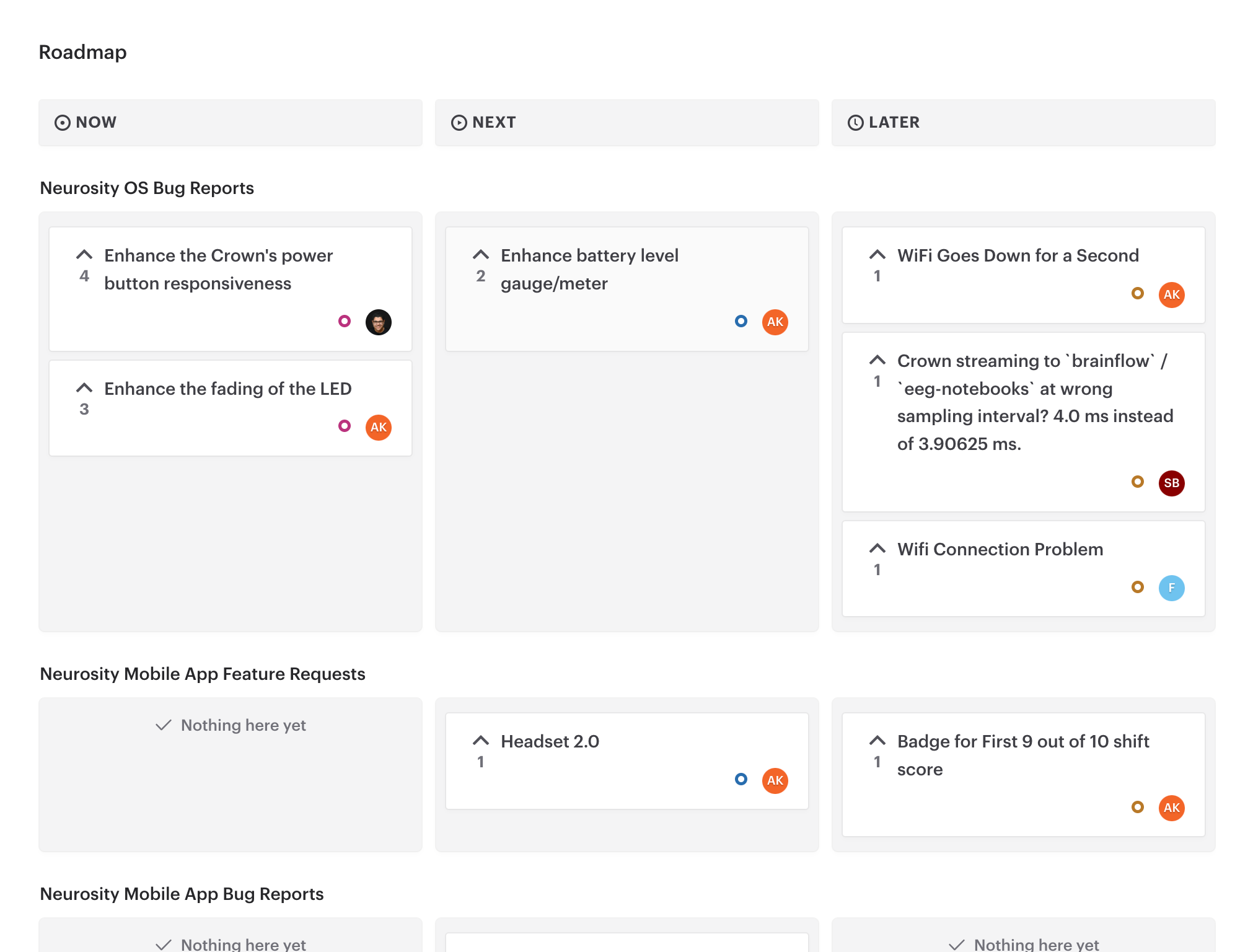 Looking for a public product roadmap tool? Check out Rapidr.io. Sign up now.
8. Monzo
Monzo publicly shares the product roadmap to increase transparency for our loyal customer base.  A public product roadmap helps support a feedback loop that creates an evangelism and authenticity others don't match. They fundamentally believe that as a company, one does better if we share with our community and gather feedback as we build.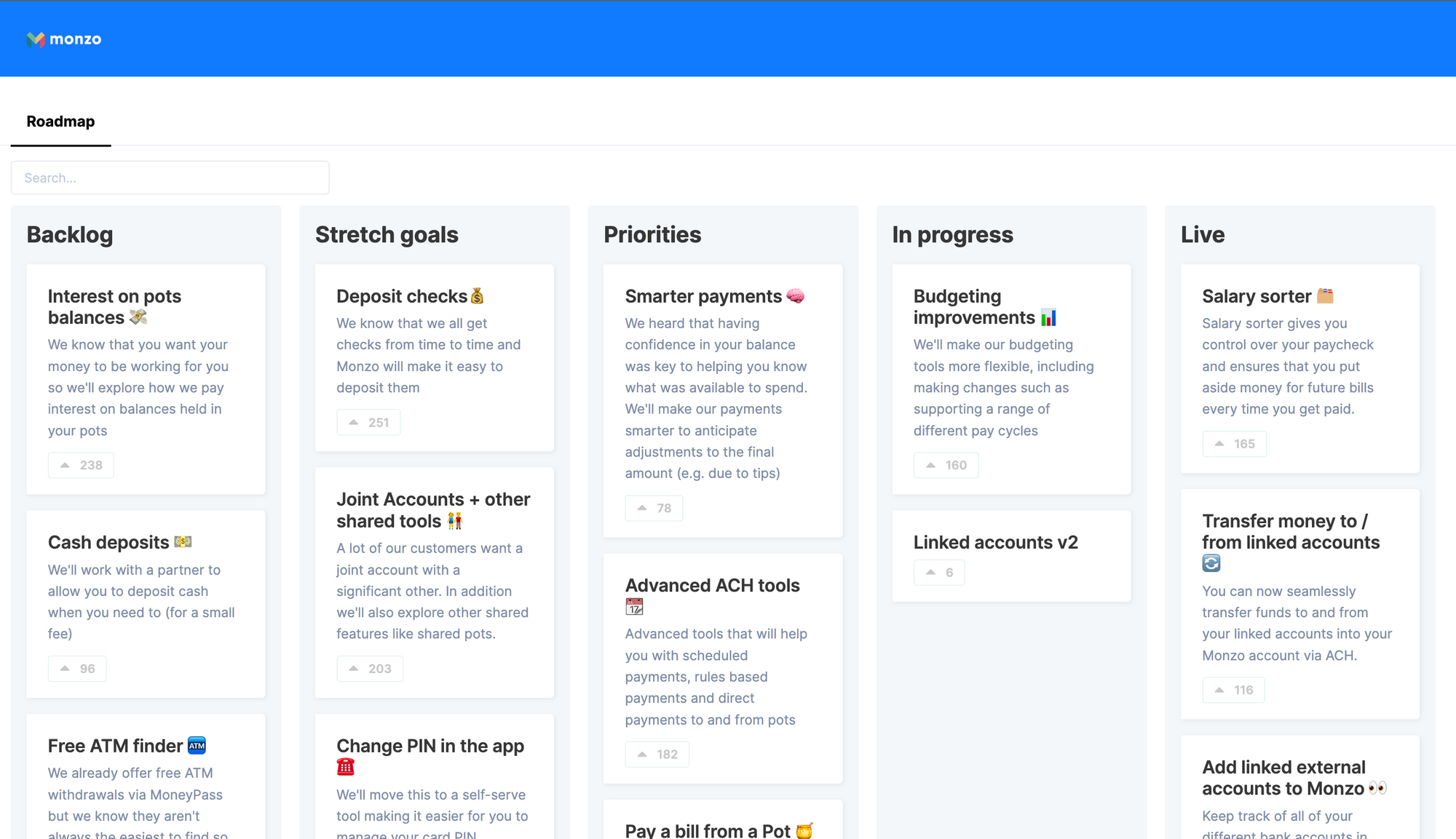 9. Attendify
Attendify exists to make events more engaging, measurable, and meaningful for everyone by unlocking event data's immense, untapped potential. Their public product roadmap is guided by a single focus on unlocking the value of event engagement.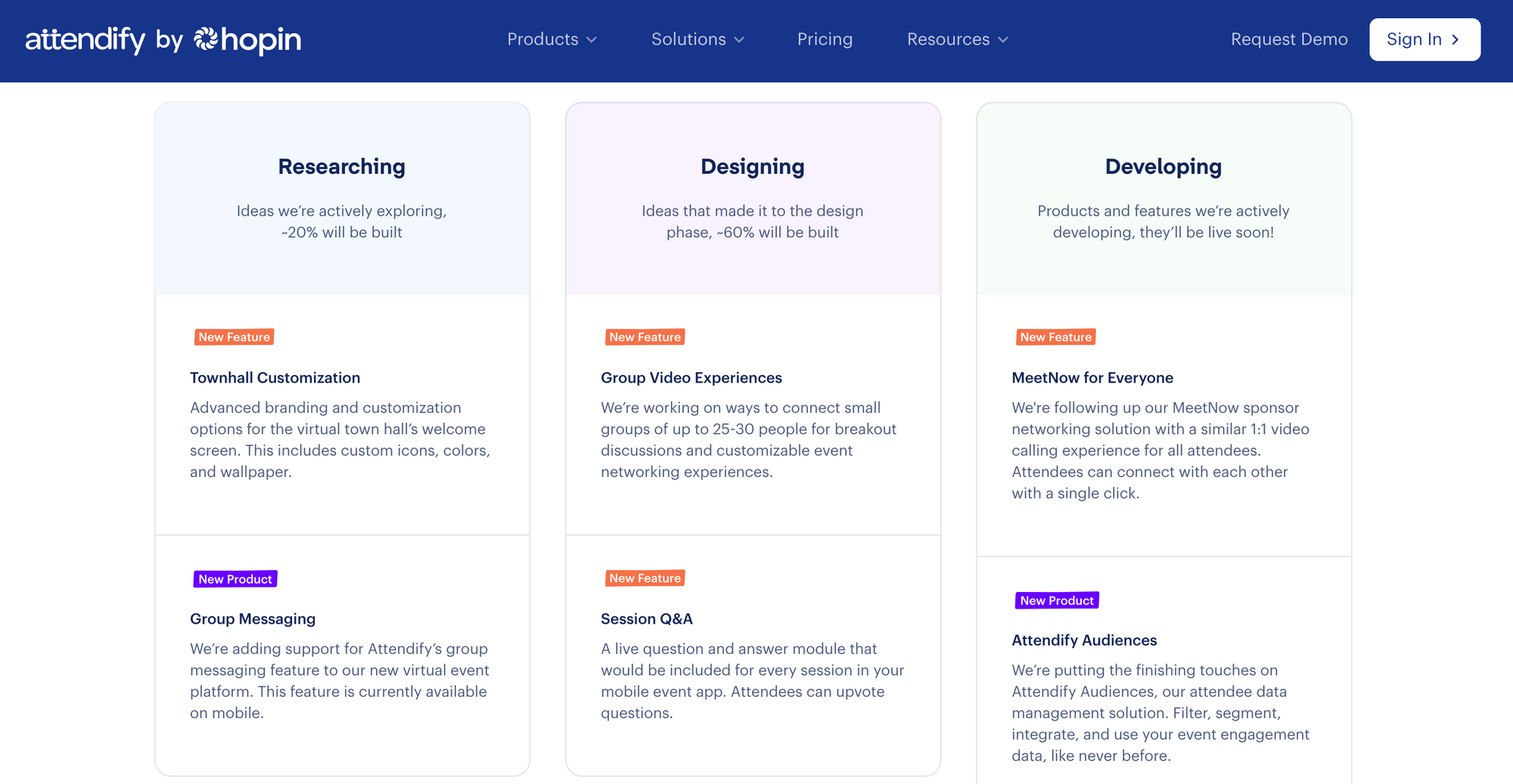 Is a public roadmap right for your company?
The short answer: Yes.
A public roadmap is hugely beneficial for you, the company, your teammates, and your users. You will build confidence, transparency, relationships, and loyalty by continuously sharing your progress publicly. These will help you grow and keep you functioning.
It is also an excellent way to keep on top of your competitors. You can even use a public roadmap tool to assist you in the process. Having your own roadmap should be essential.
Create a public roadmap, and give Rapidr a try for free. Rapidr helps SaaS companies be more customer-centric by consolidating feedback scattered across different apps, prioritizing requests with a public product roadmap, and closing the feedback loop with release notes.