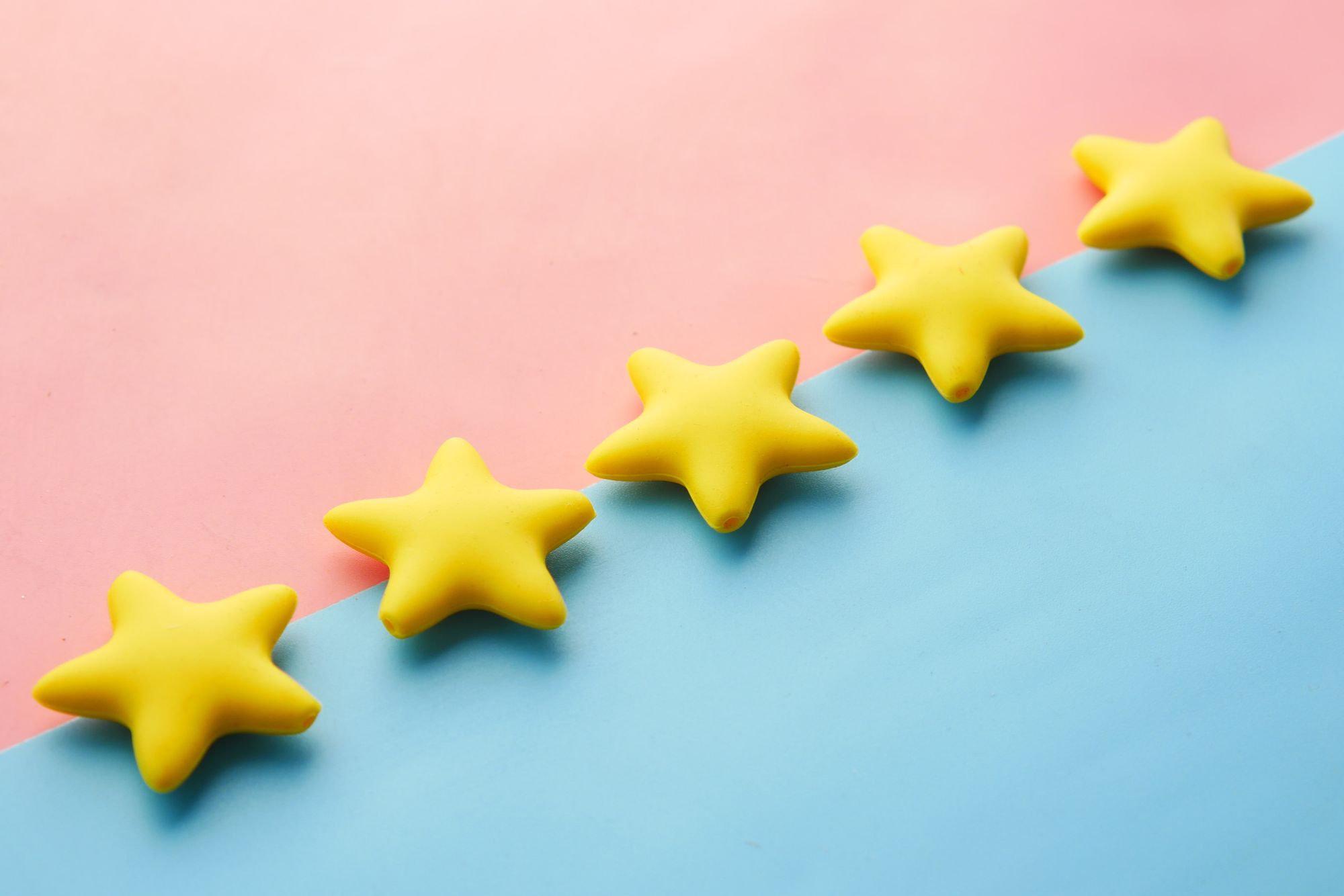 Different Types of Customer Feedback (and How to address them)
Customer feedback is an essential part of the customer experience. It can improve customer service, better understand their needs and wants, identify pain points, and create a more personalized experience.
Customer feedback is a vital part of the success of any business. To grow your customer base and keep them engaged, you must know what they say about your product or service.
If you are not paying attention to all the different types of customer feedback, you are missing out. The more information you have about your customers and their needs and wants, the better you can tailor your products and services to meet those needs.
What is Customer Feedback?
Customer feedback is the information, insights, and opinions customers experience with your product or services, including positive reactions and complaints.
User feedback can come from various channels such as surveys, emails, slack, live chat, user interviews, app ratings, social media comments, and more.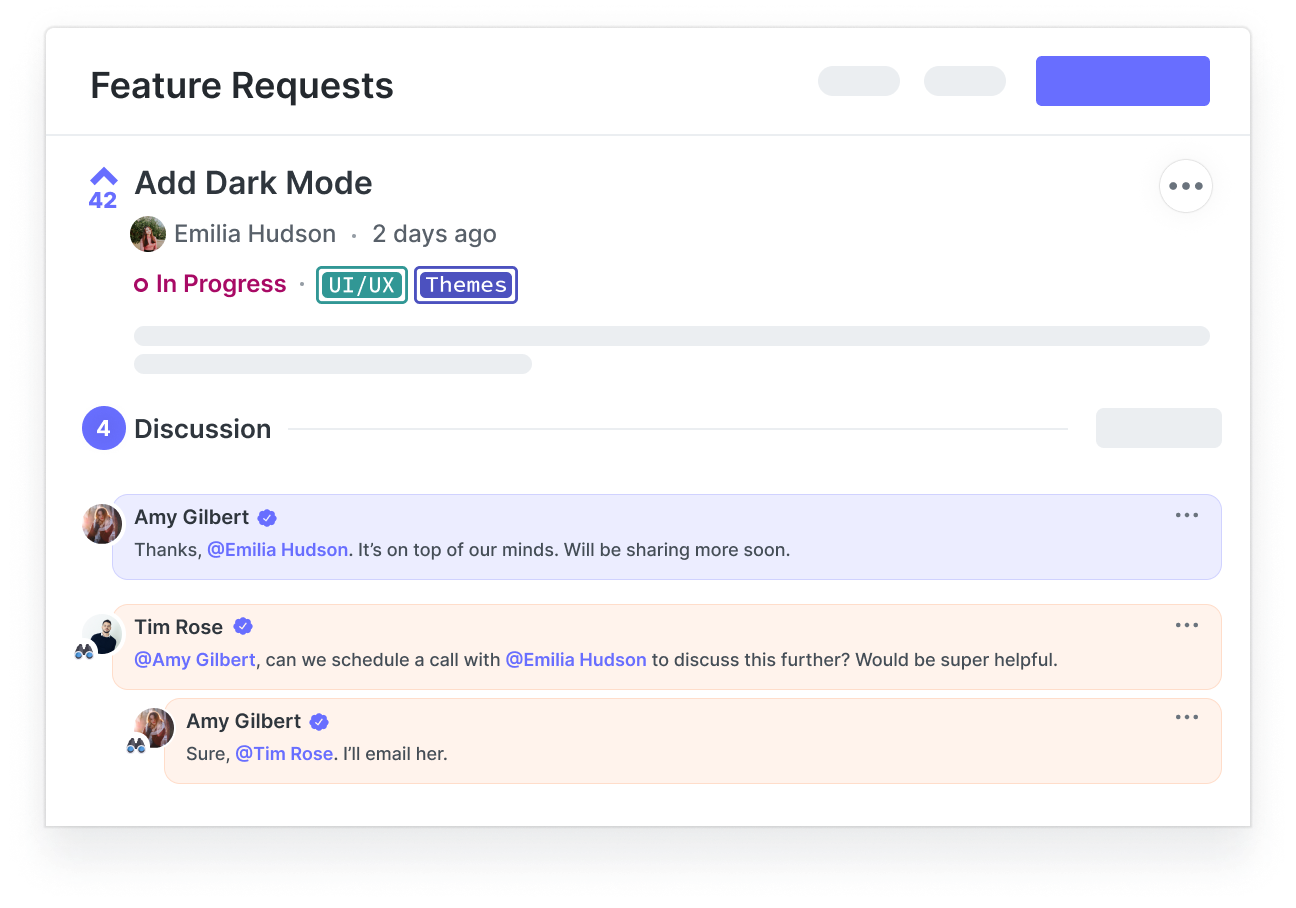 Why is collecting Customer Feedback Important?
Customer feedback is an essential part of the customer experience. It provides insights into how your customers feel about your product and helps you identify what needs to be improved and track customer satisfaction.
Customer feedback helps identify problems and opportunities in products or services.
Customer feedback can help companies understand their target audience better and provide insights into what customers want regarding products or services offered.
Customer feedback helps companies stay competitive by identifying what their competitors are doing well (or not) and how they could do it better.
Customer Feedback falls into two main categories:
Passive Feedback: Feedback given by customers without asking (like feature requests, customer reviews)
Active Feedback: Feedback taken explicitly from the customers (like surveys and reviews)
12 Different Types of Customer Feedback
This article will discuss the different types of customer feedback, what to do with them, and how to address them.
Product Feedback
Feature Requests
Bug Reports
Customer Reviews & In-app Ratings
Complaints & Questions
Praise & Appreciation Posts
Customer Surveys
Net Promoter Score (NPS) Surveys
Customer Satisfaction Survey
Customer Effort Score Feedback
Sales Objections & Feedback
Customer Churn Feedback
Product Feedback
Product feedback is an essential part of the product design and development process. It helps the company understand customer needs and preferences. So, it is crucial to know how to get customer feedback.
Product feedback is a way for customers to let the company know what they think about their product. The company can use this information to improve the product, fix bugs, and make improvements in future iterations.
Product feedback is not just for the company but also for the customers. It can be a valuable learning experience for them and help them decide if they want to buy the product.
Companies should make sure they listen to customer feedback and use it to improve their products. They must be transparent with their customers to know what has been done with their feedback. Product feedback types include feature requests, bugs, in-app ratings, etc.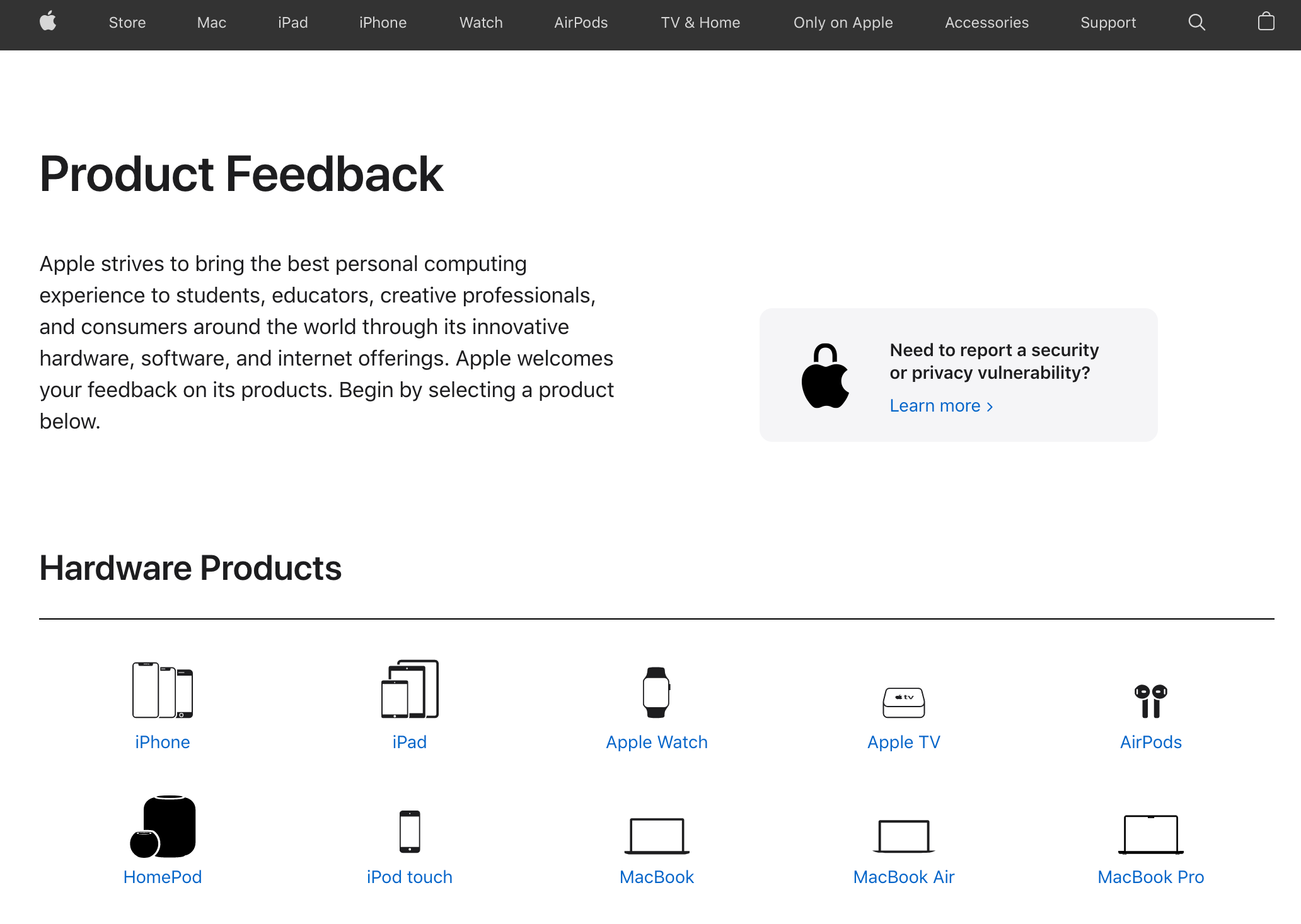 Feature Requests
Feature requests are the most common type of product feedback. Feature requests are often made by users who want features to improve their experience with the product.  They can be as simple as adding a button or as complex as redesigning the entire app.
It's impossible to say yes to all feature requests, but the right ones can help guide your product roadmap. The whole team should analyze and prioritize requests to update the roadmap to identify features that should be prioritized and which should not be included in the product at all.

How to address a feature request?
When a customer requests a new feature, it is crucial to address it and provide feedback as soon as possible. Understanding what the customer tries to achieve with this particular feature is also essential.
If you are unsure how to address a request, it is best to ask for more information about the request before proceeding. Once you have reviewed the customer's request and discussed it with the team, please get back to them and close the feedback loop with the help of a feature request tracking tool.
Maintaining a dedicated section in your app where your customers can request a feature and your team can easily organize and prioritize those requests should come in handy. You can use Rapidr to track and prioritize feature requests easily. Learn here how to prioritize the right features for your products.
Looking for a feature request tracking tool? Check out Rapidr.io. Sign up now.
Bug Reports
A bug report is a problem or error in software or a product that causes it to behave unintendedly. They can be frustrating for the user and costly for the company. Bugs typically fall into one of three categories: design bugs, coding errors, and implementation errors.
Bugs are inevitable. But, if left unaddressed, bugs can lead to a bad customer experience and churn. No one likes a buggy product. To avoid churn, companies should always look for ways to provide better customer service by addressing bugs as fast as possible with bug-tracking tools.
How to address a bug report?
Bug reports are an essential part of the feedback loop that allows teams to understand how their product is used and what needs to be fixed to provide a great user experience and drive new customers.
When trying to consider fixing the bug, always ask:
How and when was the bug found?
How does it affect the software? Is it a critical bug?
How much time/money would be required to fix it?
What steps need to be taken to reproduce it?
You can collect feedback and bugs inside your application with in-app feedback widgets. Your team can prioritize the bugs by understanding how many customers it affects and how severe they are. In addition, conveying the status of those bug reports would show customers that you care about their experience and take their feedback seriously with a public product roadmap.
Consider giving your customers the option to raise a ticket or bug on a dedicated bug-tracking portal. Rapidr's bug tracking tool will provide all the necessary information your team needs about their customers' experience with the product to help them solve the problem.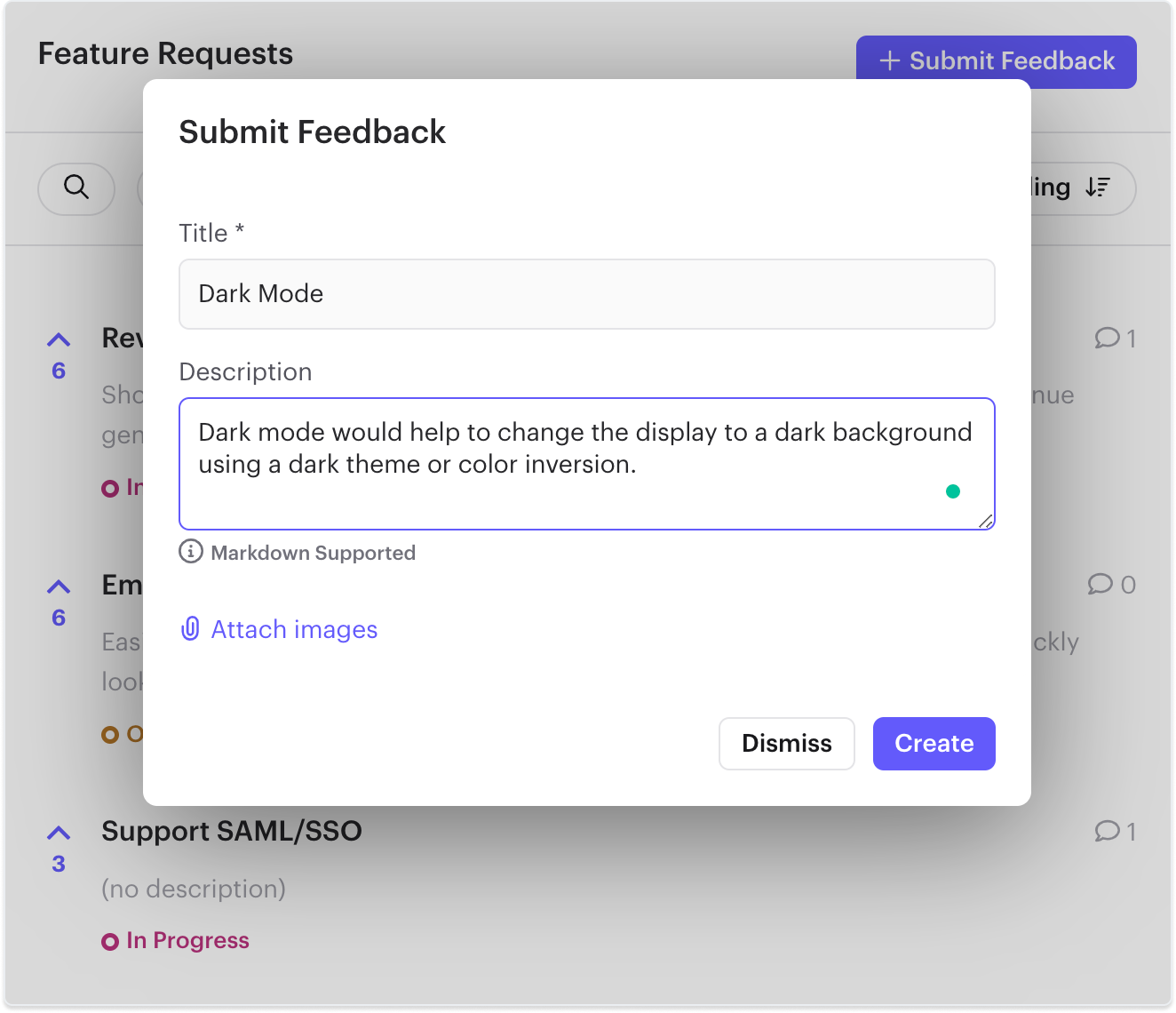 Customer Reviews
Customer reviews are a great source of information for companies as they provide insight into what customers like and dislike about their products or services. It can also improve any flaws in an organization's business practices and product development process.
Websites such as G2, Capterra, GetApp, etc., are used by customers to share their experience with the products and services they have purchased. Customer reviews and user feedback on public sites have become influential factors in the decision-making process of a potential buyer.
Customer reviews matter for a company because they:
Customer reviews can help future customers get a feel for what it would be like if they bought the product and make a purchase decision about it.
It shows what your customers like and cares about versus what they don't like in your product.
It also allows you to read your customers' thoughts about the product or service and how they use it.
It helps you publicly address them in feedback forums, resolve them and respond to their feedback, increasing your customer experience and making the customer feel that their valuable feedback is heard.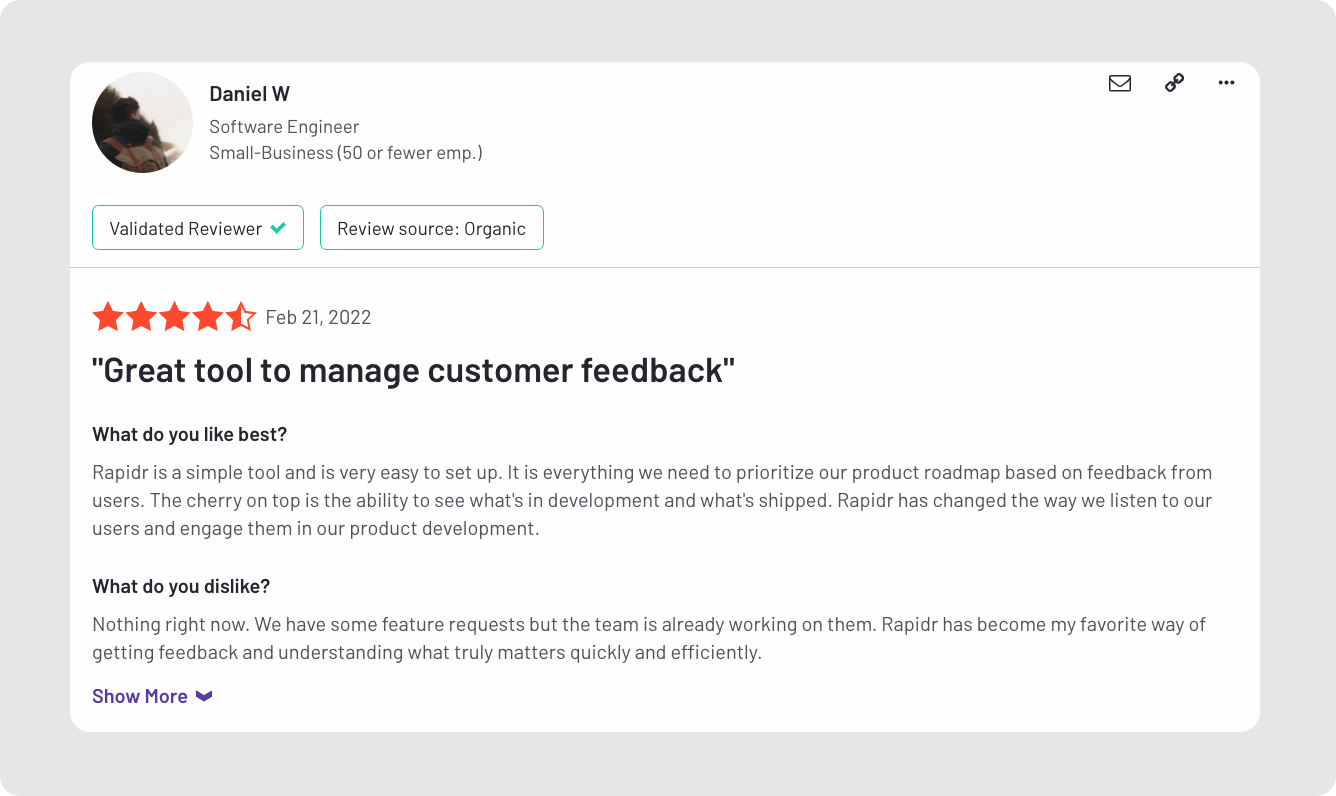 How to address a customer review?
A customer review is one of the most powerful marketing tools. It can be used to improve customer experience and boost sales. However, it can also hurt your business if you don't handle it properly.
Responding to reviews as soon as possible is crucial, whether negative or positive. For positive feedback, respond with a thank you and ask for more pointers.
For negative input,  acknowledge the customer's concerns and make sure they know that you care. Offer a solution or way to fix the situation. Close the feedback loop once you have resolved whatever triggered such a bad review from them.
The most important thing is to ensure that the customer knows that you appreciate their feedback and want to help them in any way possible.
Praise or Appreciation Posts
Positive reviews or praise from satisfied customers can be an asset to a company's marketing strategy, but it's important to know how to use them wisely.
Reviews provide transparency and accountability to customers, who can feel more confident in making a purchase when they see what other people have said about the product.
The word-of-mouth effect is a powerful driver for customer acquisition. Positive reviews and praise can help build trust among potential customers and drive traffic to your site. Don't let the praise get to your head; respond to them to get more constructive feedback from your users.

How to address product praise or positive reviews?
Some people believe that responding to customer reviews wastes time because they don't think it will result in any new business or change anything with the customer. However, there are many benefits to responding to reviews, including:
Building trust with customers
Improving your online reputation
Increasing your chances of getting more sales or leads
Use the praise to drive more word-of-mouth for your product, don't be too pushy:
Ask them to leave a review on public review sites.
Ask them to refer to anyone who would like to use your product.
Ask for a testimonial for social proof and a case study to showcase your product.
Show it on marketing and social media to build your online reputation and brand trust.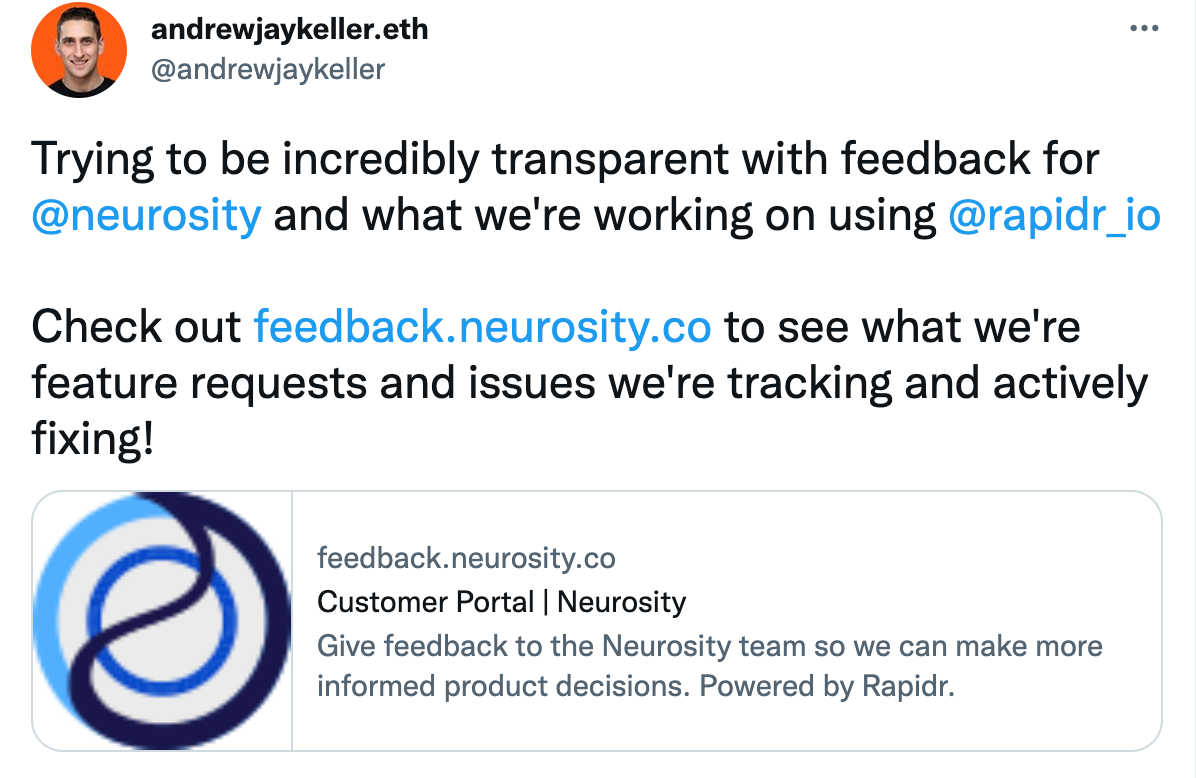 Complaints & Questions
A customer complaint is a form of feedback from customers. It is essential to respond to it as soon as possible to keep your reputation and maintain the trust of your customers.
The importance of negative customer reviews or complaints is not only in their ability to help potential customers decide where to spend their money but also in their ability to help businesses improve themselves.
Customer complaints may include emails, reviews, and social media comments. In research from Zendesk, 50% of customers said they would switch to a competitor after a bad experience. We all know that customer complaints are the most dreaded things to handle. But, they are also an opportunity to create a loyal customer.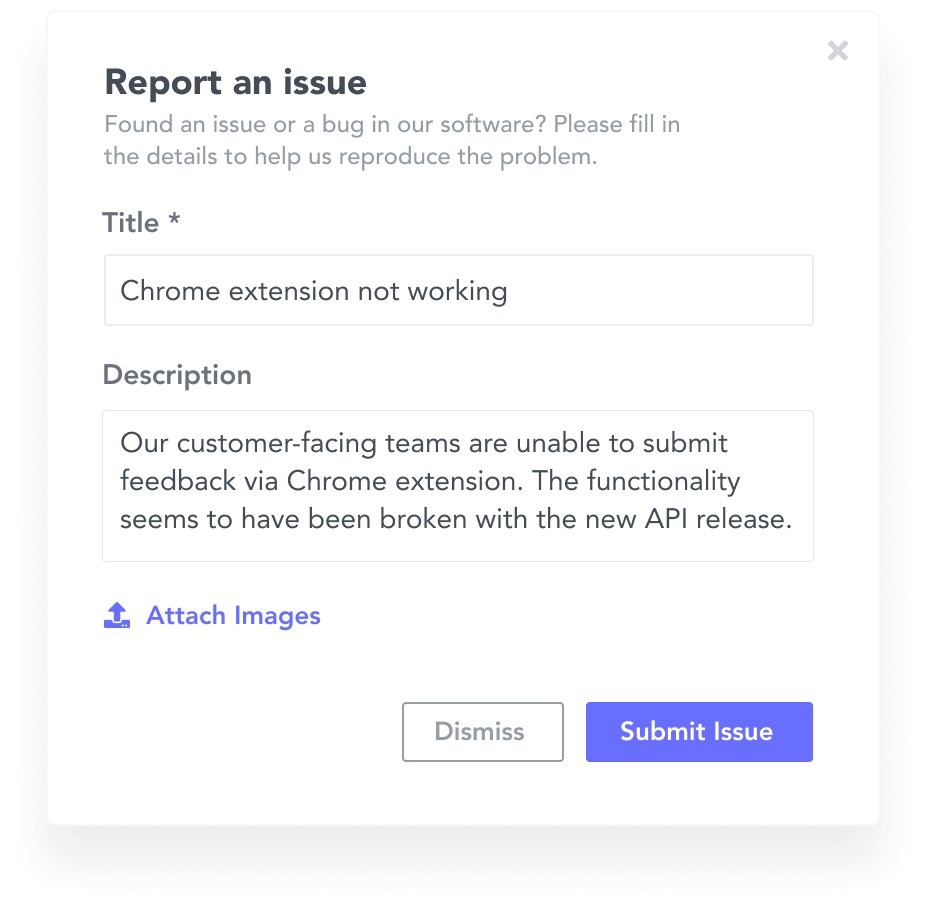 Looking for a bug-tracking tool? Check out Rapidr.io. Sign up now.
How to address Customer Complaints?
When dealing with customer complaints, it is crucial to remember that the customer is mostly right. It can be difficult to deal with a complaint from a customer, but you must remain calm and address their concerns.
When responding to a complaint, the first step is to listen carefully and understand what the customer is saying. It can be difficult for some people to verbally complain about their grievances, so it may help you ask questions for both to clarify what happened.
Once you clearly understand the situation, it will be easier for you as an employee of the company or business in question and the person who filed the complaint.
Having a complaint tracking tool or a feedback board like in Rapidr will help you monitor for complaints and negative feedback circulating and allow you to resolve it quickly, with its various features to close the feedback loop.
Customer Surveys
Customer surveys are used to measure customer satisfaction, identify problem areas that need improvement, and find out what customers want in the form of customer feedback. Surveys can be conducted via email, survey forms, or other channels.
The goal of a customer survey can be to measure customer satisfaction, market research, opinion polls, or gather demographic information.
Surveys are often used with other data collection methods, such as interviews and focus groups.
Customer surveys allow you to gain valuable insight into how your customers feel about the product and their experiences with you. This information will help you make better decisions for your business in the future.

Taking long feedback surveys is a pain for customers, so be concise, ask only essential questions and get constructive feedback to find out what customers like and dislike about your product or service. Different customer satisfaction surveys include the NPS survey, CSAT survey, CES, etc.
Net Promoter Score(NPS) Survey
NPS is a customer feedback system that allows companies to gauge customer loyalty. The NPS survey is a simple yet powerful tool that helps measure customer satisfaction and loyalty. They are also used to measure the quality of service, the quality of products and services, and the effectiveness of advertising campaigns.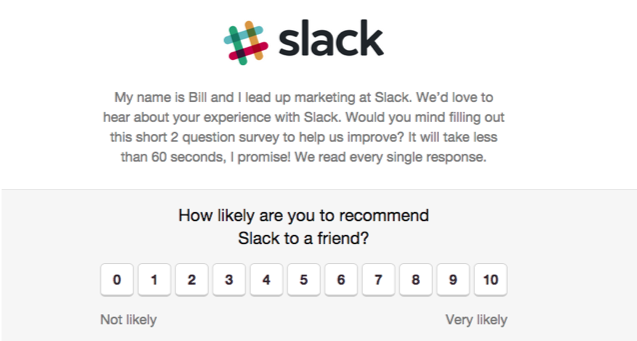 What is the Net Promoter Score(NPS)?
NPS is a customer satisfaction metric that can is used to measure the loyalty of your customers. It stands for Net Promoter Score, and it is calculated by asking one question in a survey:
"How likely are you to recommend our company/product/service to a friend or colleague?"
The answer is then categorized into three groups:
Promoters: People are then categorized as "promoters" if they respond with 9-10. They are your loyal customers who believe in the product and want to spread awareness.
Promoters believe in the product and want to spread awareness about it. They can be influencers or customers of the company. Promoters can be anyone from your friend to a celebrity, and they can help you reach a wider audience.
Passives: Customers are called "passives" if they respond with 7-8. Passives are indifferent about your product; they are neither loyal nor supportive. They will not churn quickly, but the product is okayish for them.
Passives are satisfied enough with the product but are not likely to recommend it to anyone or spread the word to their network. You need to convert all the passives to promoters by reaching out to them, asking what is lacking and what would turn this into a great experience for them.
Detractors: Customers are called "detractors" if they respond with 0-6. These dissatisfied customers have had a negative experience with your business and will likely share negative feedback. They are the most urgent customers who are most likely to churn.
NPS = % of promoters - % of detractors
NPS is a measurement of customer loyalty that uses one question to determine how likely a customer is to recommend a product or service to someone else. It's important because it helps measure the satisfaction level of customers and the likelihood of them recommending your company in the future.
Customer Satisfaction Survey(CSAT)
Customer satisfaction measures customer satisfaction with the product or services they have purchased. It is a critical metric that captures the customer's perception of the quality of services they receive and how well those services meet their needs.

What is the Customer Satisfaction Score?
A CSAT survey typically consists of a single question with responses captured on a scale of numbers or faces showing different emotions at different points. The goal is to capture how happy or unhappy customers are with a specific experience or interaction, along with other customer feedback questions.
CSAT is measured by one or more variations of this question that usually appears at the end of a customer feedback survey:
"How would you rate your overall satisfaction with the product/ service you are using?"
Respondents answer one of the following
1. Unsatisfied
2. Neutral
3. Satisfied
CSAT (%)= (No. positive responses/Total no. responses) *100
The Customer Satisfaction Score is calculated by considering the number of complaints and the overall percentage of customers who are satisfied with the product or service.
On the other hand, both NPS and CSAT track customer sentiment. CSAT scores are based on a customer's support interaction, whereas NPS shows how likely a customer is to recommend the brand/product to others.
Looking for a customer feedback tool? Check out Rapidr.io. Sign up now.
Customer Effort Feedback (CES)
The Customer Effort Score is a metric that reflects the ease of completing a customer's task. It is calculated by assigning points to each task and then summing up the points. It came into the limelight with an HBR article, quoting the easiest way to increase customer loyalty is to make the customer journey.
This score is used in customer service, marketing, and product development. It helps companies understand how their customers feel when interacting with them, what they find easy or difficult, and where they experience pain points while completing tasks.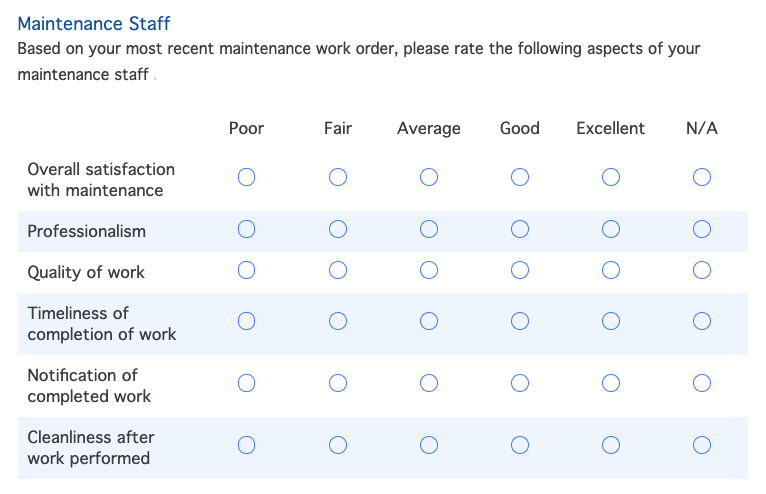 What is a Customer Effort Score?
Customer Effort Score or CES is a user feedback survey that measures the ease of a task completed by a user. It usually ranges from "Very difficult" to "Very easy." The higher the CES, the more difficult it is for customers to complete their tasks.
The Customer Effort Score aims to improve customer experience by making it easier for customers to complete tasks. It is calculated based on the number of steps required for a customer to complete a task.
Companies can use this metric to indicate how well they meet customer needs. It can also measure how well different teams within a company are doing in providing value-added service.
High Customer Effort Score indicates that customers find it easy to interact with your company and will likely have good feelings about your brand because they feel like you're making their lives easier.
Low Customer Effort Score indicates that customers find interacting with your product and support teams difficult.
Customer feedback helps companies identify the areas of their business that are not intuitive and make changes accordingly. It also helps them identify any areas where they are making it too hard for customers to complete tasks, which can lead to customer dissatisfaction.
Sales Objections and Feedback
Sales objections are a common occurrence in the sales process. They are the customer's telling you they do not want to buy your product or service. Many different types of objections can occur, and it is essential to know how to handle them properly.
Sales feedback helps companies identify dealbreakers, sales objections, and pointers on where they are doing well and need to improve.
The feedback can be in a survey, follow-up emails, or online form.
A sales objection is a customer telling you they do not want to buy your product or service.
Objections are generally around the price, product fit, or competitors. Major objections include:
Pricing concerns: It's too expensive. We're going with X instead.
Product issues: You don't offer feature X; it is critical for us.
Lack of Interest: We don't need it right now; we will get back to you soon.
No Need or Urgency: X is not a pressing issue for us.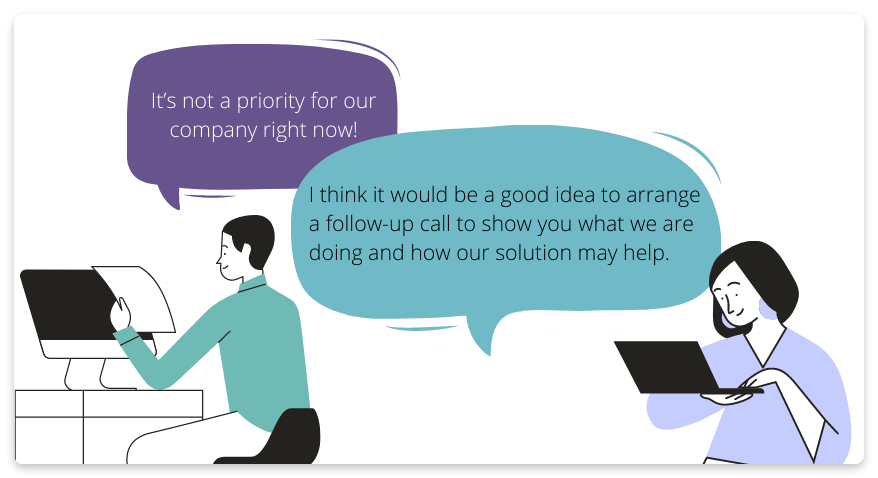 How to address Sales Objections?
Sales objections are not always bad because they can tell you more about your customers and what they want. But it's important to know how to address them when they come up.
Sales objections can be dealt with in different ways, but you mustn't allow them to derail your sales pitch and leave them without an answer. So always track this list of objections to further develop those requirements to overcome those dealbreakers.
Most of the customer has a valid objection. Try to listen carefully, understand their pain point around pricing or missing features, and acknowledge their concerns first.
Offer a solution that will meet their needs while also meeting yours to close the deal. Be it developing a new feature or a custom plan to fit their pricing needs.
More: Learn how to use customer feedback to drive sales.
Customer Churn Feedback
Customer churn feedback is the feedback that a company gets from customers who have churned or canceled their subscriptions and left their service. It is an essential indicator for the company to understand the reasons for customer churn and how they can improve their product to prevent future customers from leaving and canceling.
Customer churn is the act of terminating a customer relationship. This feedback is essential for the company to understand what customers are unsatisfied with and how they can improve their service.
The basic reasons that customers churn are:
Product: We aren't using the product anymore.
Competitor:  We're going to use X instead.
Pricing: It's a costly tool for us right now.
Features: We needed a specific feature that your product doesn't offer.
Closing down: We're shutting down our company.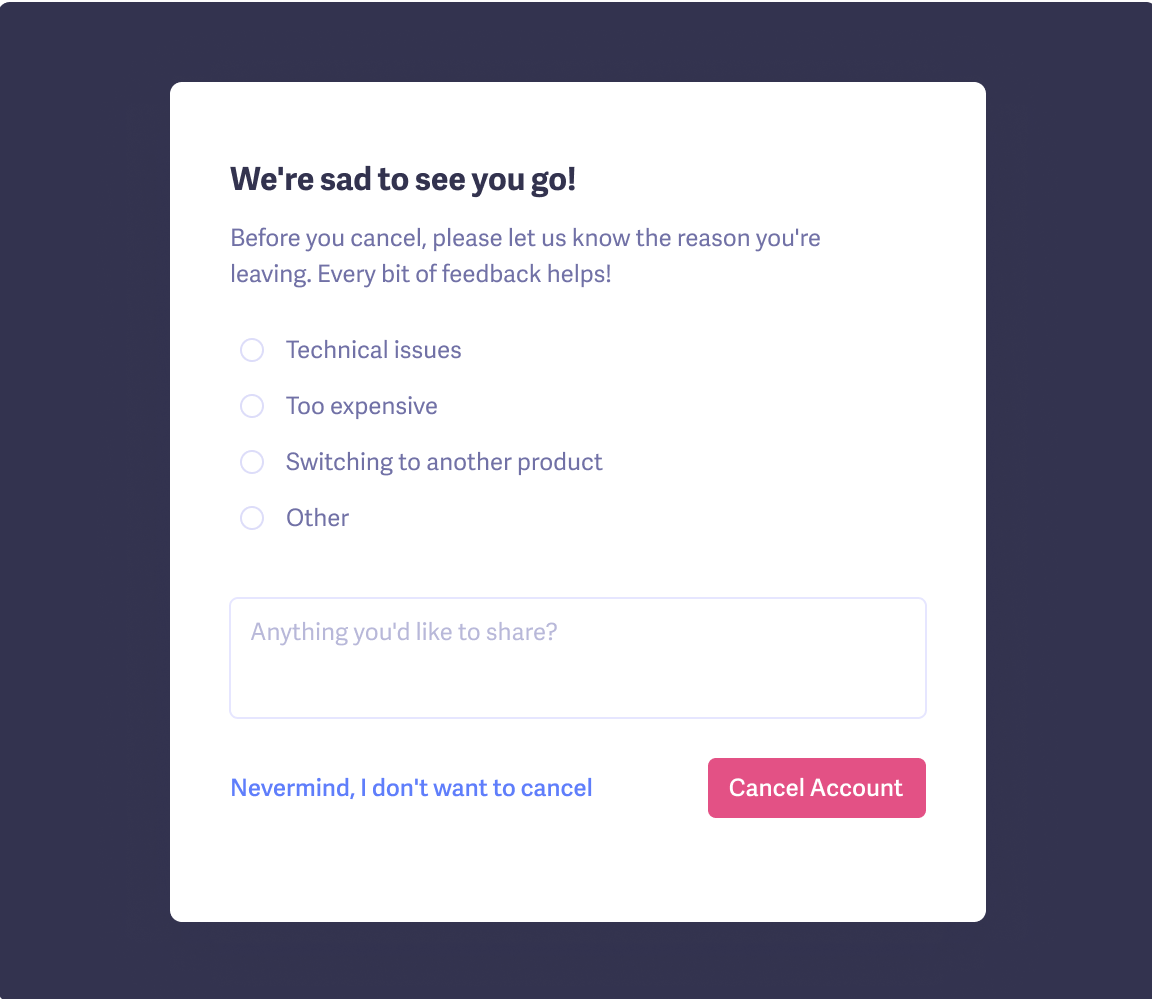 How to address Customer Churn Feedback?
Every business wants to retain its customers and avoid customer churn. Therefore, collecting feedback from your customers to know what they like and don't like about your products or services is important.
At Rapidr, whenever someone asks to cancel the subscription:
We always ask the reason behind canceling a subscription to understand the underlying issue that caused them to take such a step. Dissatisfied customers are a source of constructive feedback and eliminate guesswork.
When someone contacts our customer support team to cancel, we ask simple questions to get any feedback to understand the reason for the cancellation.
How to handle churn feedback from customers?
Ask your customers the right questions. The key to understanding customer churn feedback is to set up a system that allows you to collect it.
The next step is analyzing the data, which will help you discover the root cause of customer churn.
Once you have this information, you can improve your product or service offerings to stop the problem from happening again.
The final step is acting on the feedback by implementing changes to make your product or service more appealing to your customers and updating stakeholders about the new releases with release notes.
Collecting all different types of customer feedback is important
Customer feedback is crucial for businesses to improve their products and services. It is a critical part of the customer experience. It helps to improve the overall quality of your product or service and also assists in identifying any areas that need improvement.
Are you only collecting NPS and survey feedback and treating it like a liability instead of a blessing? Don't. Customer feedback is valuable, whatever the source is.
Provide your customers with a direct channel to request features, report bugs, and provide feedback without asking. Your team is a proper place to actively listen to all customer feedback and use that information to improve the products and services.
Looking for a dedicated place to keep track of different types of customer feedback, try Rapidr, free for 14 days. Keep customer feedback at your fingertips with Rapidr's customer feedback software. Improve your product while listening to your customers. Get started now.