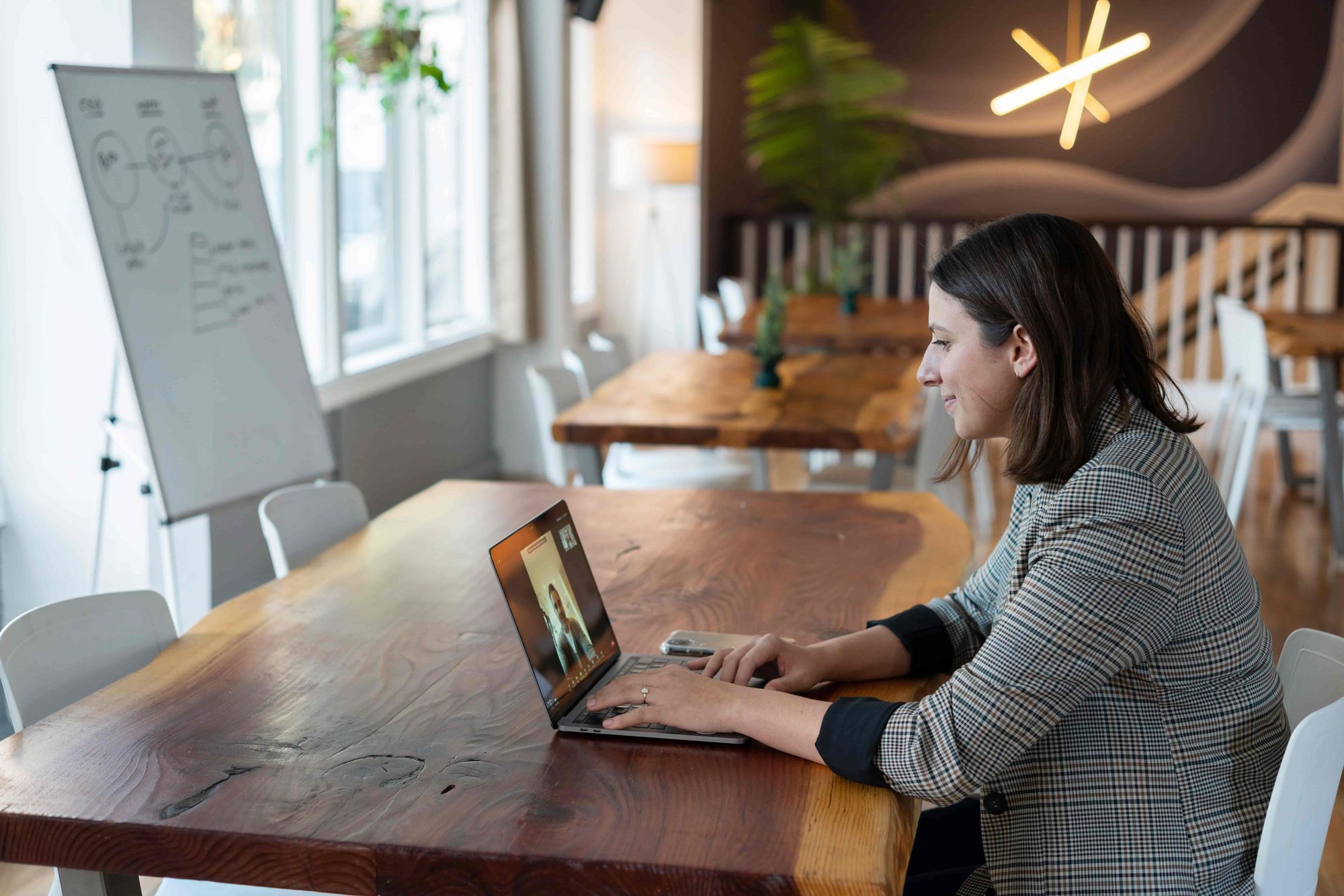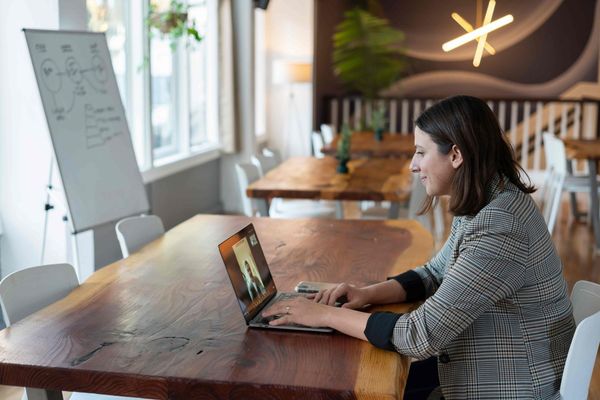 How to Use Customer Feedback To Drive Sales
Customer feedback is a powerful tool that can help you to drive sales. It is a direct line to what your customers want and can help you shape your company's products and services.
Using customer feedback to generate more sales is an underrated tactic many SaaS companies must follow. A recent report shows how feedback can be the foundation of driving greater organic growth and overcoming competitors.
The customer feedback process should be incorporated into the marketing and sales strategy of the company. It should be seen as something other than a one-time event but rather as an ongoing process in which feedback is gathered and used to create better products for customers. But how do you decipher user feedback and use it in revenue-generating functions for your company?
In this article, you'll learn nine different actionable tactics that will help you drive sales with the help of feedback.
Ask for Reviews and Ratings on Marketplaces
Review platforms can be a great source of revenue for SaaS companies.
To gain customers organically, you need to increase your visibility. Review platforms like Capterra, Softwaresuggest, and G2 Crowd are great for gaining exposure and building trust among potential customers. For example, look at the search results for HR tech software.
Of the first ten search results, two are review sites. There's a high chance a person searching for this keyword would visit this website to compare different software and make a purchase decision.
So, the goal is to sign up on such review platforms and get customers to put up reviews. Besides spreading brand awareness, review sites can also be a great source of revenue for SaaS companies. In fact, 92% of B2B buyers are more likely to purchase after reading a trusted review.
Some brands also use Capterra reviews on their home pages and put up badges earned:
Implement a Feedback Portal for Customer Engagement
Improving your product based on customer needs is the most crucial strategy for SaaS growth. And this starts by collecting feedback in a systematic way that helps teams take action quickly.
You can achieve this with a dedicated feedback portal — a website or app designed to gather customer feedback. This will help you capture and centralize feedback in one place. It will also promote customer engagement by increasing feature awareness and closing the feedback loop.
Here's how Kingdom Studios uses Rapidr to improve customer engagement. They use public boards to collect different kinds of feedback and feature requests.
Team members can interact with customers and inform them about the progress. Customers can upvote feature requests or feedback that is important to them.
Understand Feedback Flow between Product and Sales/Marketing Teams
Customer feedback collected by one team must reach other teams to take the right action. For example, if customer support requests a new feature, this needs to be relayed to the product team. Different variations of this scenario can happen daily. And teams should ensure that feedback flows properly across teams to be used for revenue-generating activities.
How do you ensure valuable customer feedback does not slip through the cracks? You need to keep feedback organized and easily accessible to everyone. The best way to do this is by automating feedback management tools to collect internal feedback and facilitate the flow of team feedback within a company across different teams, such as product, customer success, and marketing teams.
Collect Feedback At Specific Points and Targeted Areas
B2B buyers go through various stages before becoming paying users. To build a customer-centric experience, you need to understand the customer journey. This will help increase the customer lifetime value (CLTV), an important customer satisfaction metric for SaaS companies, which will ultimately lead to higher revenue because of better retention rates and more product/feature upsells.
The different B2B customer journey stages include awareness, consideration, purchase or decision, retention, and brand advocacy. Here's a guide on the customer lifecycle where you can learn about the best practices for each stage. Here are a few ways to collect feedback:
Ask new users how they discovered your brand
Use Customer Effort Score (CES) surveys to understand if there are any frictions in the buying process.
Collect feedback from churned customers
Feedback source is also essential. So, make sure you don't just stick to one source. Gather feedback from targeted areas such as website, in-app, onboarding, and when customers exit.
To understand the customer journey better, here's a user journey template that you can use to get started:
Use Reviews and Feedback In Sales and Marketing Campaigns
There are many ways to incorporate customer feedback in sales and marketing strategy.
How feedback is useful for marketing teams:
Understand customer voice through feedback. This will help you identify the best features of your product and real customer pain points. Use this information when creating blog content, videos, and other marketing material.
Address negative reviews by creating content around it.
Identify customers that would be a great fit for other products/features you have. Run email campaigns for up-selling and cross-selling.
Use insights from feedback to create high-converting sales pages and other top-of-the-funnel content.
Identify loyal customers and send out special discounts for more conversions.
Use positive feedback as testimonials and insert them in landing pages.
Follow up on customers who gave positive reviews and know more about their success stories. You can use this to create case studies.
How feedback is useful for sales teams:
Customer feedback gives you insights into what pain points the product solves. You can use this to empathize with customers during sales calls.
You may already be thorough with the objective benefits of your product. Feedback lets you know the subjective (emotion-based) benefits. You can use this to communicate how your product stands apart from other options available in the market.
Understanding friction points in the buying process is possible through customer feedback. Find the solution and use risk-reversal language in your next sales call or campaign.
Double Down Into Product Analytics
Product analytics is about assessing the performance of what you build. Making data-driven decisions in different aspects of the business will lead to more revenue. The Mckinsey report showing data-driven organizations are 23 times more likely to acquire customers and six times more likely to retain customers is not surprising.
Here are some common metrics to track for SaaS products:
Landing page metrics: conversion rate, bounce rate, pages per session
Product usage metrics: product activation, feature usage
Use these metrics to see how well your product meets user needs in real-time.
Another method is to identify customers who are facing the same problems. By analyzing this trend, you'll be able to prioritize revenue-generating activities. For example, if many customers are requesting a certain feature, this would be a priority for the product team Introducing this feature would increase customer satisfaction and retain them in the longer run.
Share Positive Feedback and Testimonials on Website/Product Pages
According to a report, 36% of top landing pages have testimonials, and 11% have reviews.
From the feedback, you collect, filter out the positive ones and insert them in your website's home page or other landing pages.  Here's an example from Drip, an email marketing platform:
Testimonials displayed on a sales page increase actual sales conversion by 34%. Other ideas include incorporating customer feedback in websites by using screenshots from social media or creating a dedicated testimonial page.
Create and Use Compelling Case Studies To Drive Sales
In SaaS marketing, case studies are in-depth studies of customers' businesses focusing on how your product helped them achieve their goals. They are 'bottom-of-the-funnel' marketing content and potentially bring in good conversions. According to a Marketing Charts report, most B2B buyers say that case studies were extremely valuable when making purchase decisions.
Make a list of customers who left positive reviews or have been using your product for a while. Send this to the marketing team so they can set up interviews to gather data for case studies. Here's an example from Later, a social media scheduling tool — they have an entire page dedicated to case studies:
Once case studies are created, ensure you actively promote them and use them in different interactions with potential customers. Share them in sales emails and marketing emails, and re-purpose them into blog posts.
Get Feedback from Lost Sales Prospects
There are many probable reasons why you lost a sales prospect. It can be a lack of trust, or the lead wasn't qualified enough. Instead of doing guesswork, try to learn the real reason behind it and use that information to improve the next sales interaction before moving on to the next prospect.
Ask them short questions about what their decision factors were and if they had any concerns such as:
What could we do differently in the future for you to consider us again?
Was the price affordable?
What was your experience with our sales team?
Did you consider other solutions? If so, which ones?
The goal is to take away what your sales team could have done better or differently.
Showcase Progress and New Releases
Customers may provide feature requests, complain about bug fixes, or give other kinds of feedback. In time, you will need to close the feedback loop — communicate the progress, and showcase new product releases. Increasing feature awareness among customers and engaging with them regularly can increase retention rates in the long run.
This can be done with the help of a product changelog through which you can ​​announce new features and engage with customers.
You can also use a public/private product roadmap that will highlight the progress of a product over time.
In conclusion
The bottom line is you need to treat feedback as an asset and leverage it to generate more revenue. Instead of feedback scattered across random spreadsheets, centralize it in one place and automate manual processes.
With a feedback tool like Rapidr, you can keep track of different types of customer feedback and improve your product while listening to your customers. Get started on building a customer-centric business, improve their experience, and make more sales.