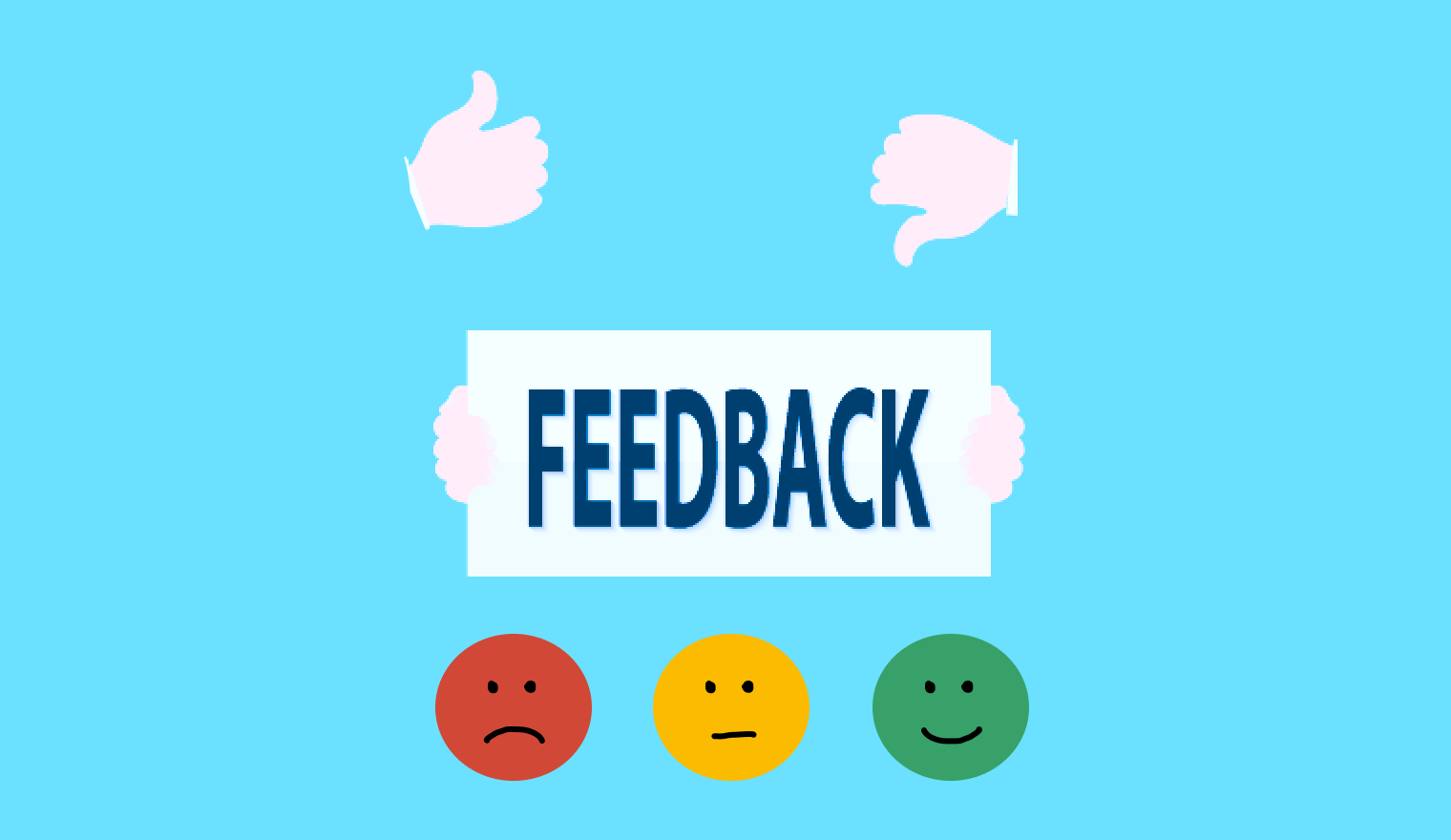 What is User Feedback & How to Collect It
User feedback is the best way to understand the impressions and expectations of your users, and it keeps you connected to them. You can easily use their feedback to your advantage to make any changes or to implement new things.
It can be a positive review that praises your product as awesome, an NPS survey, a complaint message, or a feature request to improve your product. Any opinion or suggestion provided by your users, their complaints, and their satisfaction with the product makes your business more successful.
All you need to do is find ways of collecting user feedback and make it work for your product! We have listed down the most used ways to collect user feedback and a list of tools that help you manage and prioritize that user feedback.
What is user feedback?
User feedback is quantitative and qualitative data collected directly from your users and customers. The feedback is usually about their impressions, likes, requests, and dislikes about a service, product, or experience.
User feedback is feedback given by the users of a product or service. It is one of the best ways to improve your product. It can help you identify what needs to be fixed and what needs to be improved on your product. You can get this feedback from surveys and user testing sessions.
Companies use various tools to collect feedback; they use the Net Promoter Score (NPS) or customer satisfaction survey, user surveys, user feedback portals, and customer interview sessions. Then the marketers, designers, and researchers use this insight and feedback to make improvements.
What are the different types of user feedback?
User feedback can be categorized as active and passive feedback. Active feedback is when the user can provide an opinion or suggestion and actively submits feedback through various mechanisms, such as feedback surveys, customer reviews, and input boxes.
Rather than companies asking directly, passive feedback is instigated by the customers, such as feature requests, in-app feedback, and complaints.
It is important to pay attention to all different types of user feedback as it is the most valuable source of insights for a company to retain existing customers and attract new customers. The most common user feedback includes:
Product Feedback
Feature Requests
Bug Reports
Customer Reviews & In-app Ratings
Complaints & Questions
Praise & Appreciation Posts
Customer Surveys
Net Promoter Score (NPS) Surveys
Customer Satisfaction Survey
Customer Effort Score Feedback
Sales Objections & Feedback
Customer Churn Feedback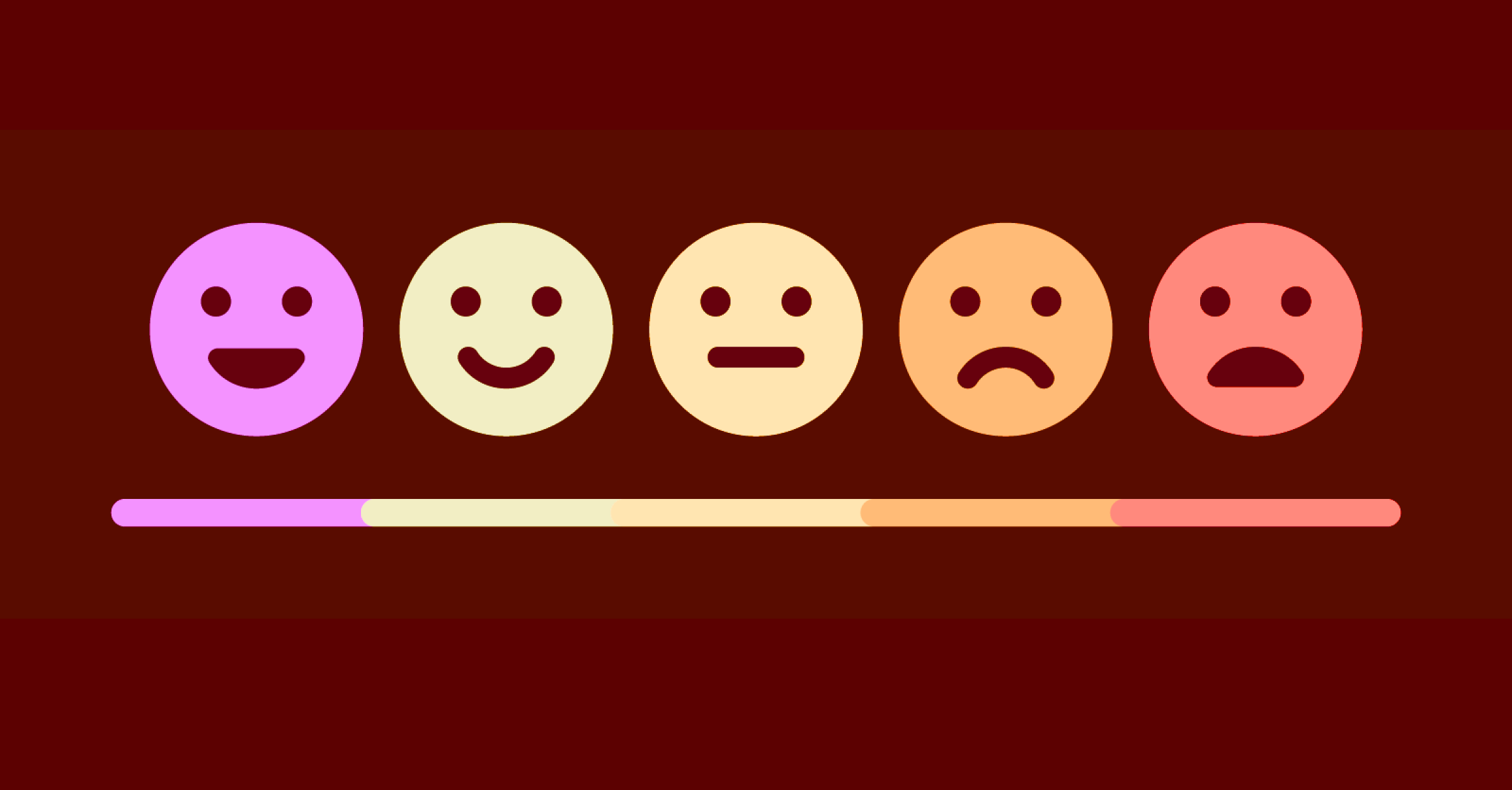 Why is user feedback important?
User feedback is crucial because it helps learn what customers think about a company's services, products, and interactions. This way, companies can improve their product as per customers' needs.
User feedback helps understand customer behavior and how they use a product or service. Customers give feedback to companies about their experiences with the product, which in turn is used to improve the product. User feedback helps you answer questions like:
What do our users think of the new feature?
What issues or bugs are critical?
What is our customer's greatest concern about the product/brand?
Do we have any gaps in our product experience?
What's the ONE thing our product is missing?
What challenges are our customers trying to solve?
Why am I collecting feedback?
Who are the right people to collect feedback from?
What should I collect feedback about?
When should I collect feedback during the user journey?
Which channels should I collect feedback through?
How do I collect user feedback?
User Feedback helps improve a product by highlighting areas of improvement and gives its users a sense of belonging, ownership, and satisfaction. Although users are a lot more vocal nowadays, there are many reasons why customers loathe the idea of giving product feedback.
So, you'd have to put in a lot of work to capture their feedback and ideas because they're not keen on contributing back. There are loads of ways to collect feedback.
Customer Feedback Surveys
User Interviews
In-app Feedback
User Feedback Tools
Usability Testings
Focus groups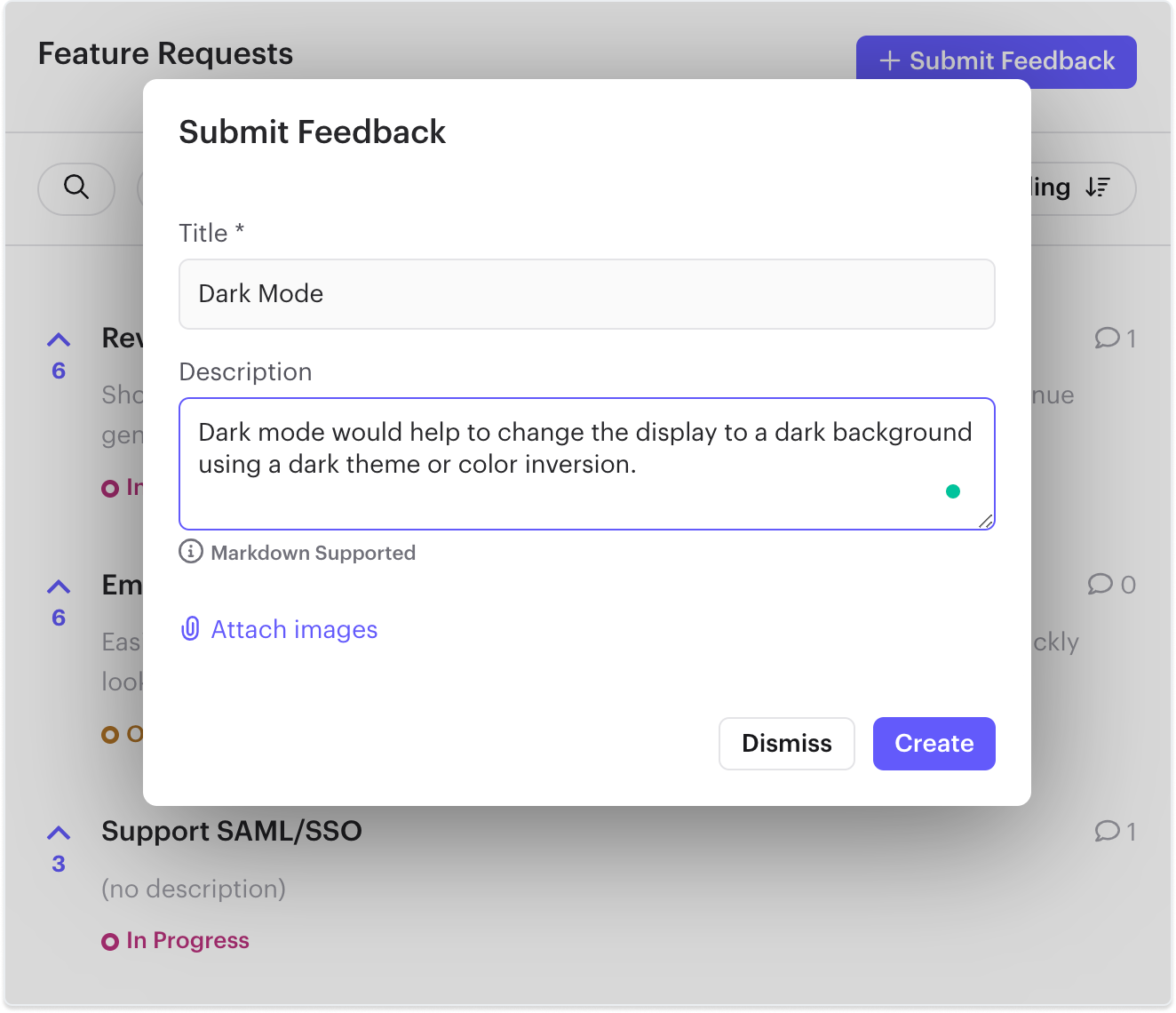 User Feedback Surveys
Surveys are a fantastic way of getting feedback. User feedback surveys are a quick way for product owners and marketers to gain valuable insights into their customers and their services.
They can also ensure that you're meeting your customers' expectations or identify potential problems that need fixing. A customer feedback survey has major benefits:
Identify growth opportunities for your products and services with a customer satisfaction survey to match customer expectations.
Surveys help discover your most loyal customers, brand champions, and power users.
Customer satisfaction surveys are a great tool to improve customer experience and drive regular communication between you and your customers.
User feedback surveys help measure progress over time to increase revenue and improve customer satisfaction and loyalty.
User feedback surveys allow users to ask and answer questions about their experiences with an app, website, or other product.
Net Promoter Survey (NPS)
Net Promoter Score(NPS) is a measure of customer loyalty. NPS surveys are a tool used to gather feedback from customers on how likely they are to recommend your company, product, or service to a friend.
A survey with an NPS question would typically ask, "On a scale of zero to ten, how likely are you to recommend [product/service]?"They're great for identifying overall satisfaction but can be limited.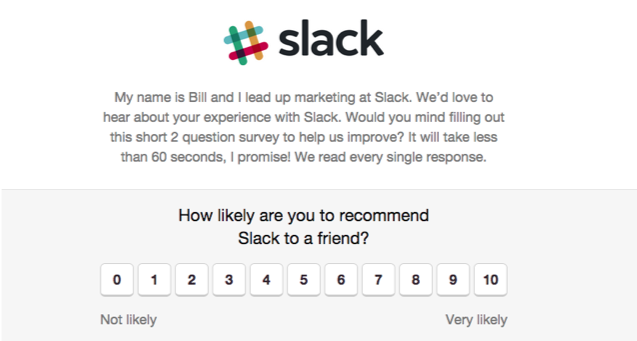 Customer Satisfaction Surveys(CSAT)
A customer satisfaction survey is a questionnaire designed to measure customer satisfaction on a specific topic. It is used to determine how satisfied their customers are and how likely they are to recommend the business.
CSAT score = [Number of satisfied customer ratings – Number of Not Satisfied ratings] %
Here's a typical scale used for CSAT:
Very unsatisfactory
Unsatisfactory
Neutral
Satisfactory
Very satisfactory
This performance indicator measures how satisfied a customer is with your service or product. You get this score by asking them a few questions, and their answer is on a rating system: star, smiley faces, or any symbols you'd prefer.
User interviews
User Interviews are free and are an excellent way for the product team to directly communicate with users about the product that the company is currently building.
User Interviews  open the space for more in-depth discussions about a product. They could be anything from the overall values of that product to very specific feedback about an individual feature on a particular product.
The interviewer conducts an interview with one or more users, either in person or via telephone, and asks them questions about their experiences with the product. The interviewer may ask open-ended questions to elicit information from the user (e.g., "What is your opinion on this feature?"), or they may ask closed-ended questions to solicit specific information (e.g., "On a scale of one to five, how would you rate this feature?").
Interviewers may also conduct follow-up interviews with users who have provided particularly insightful feedback during previous interviews.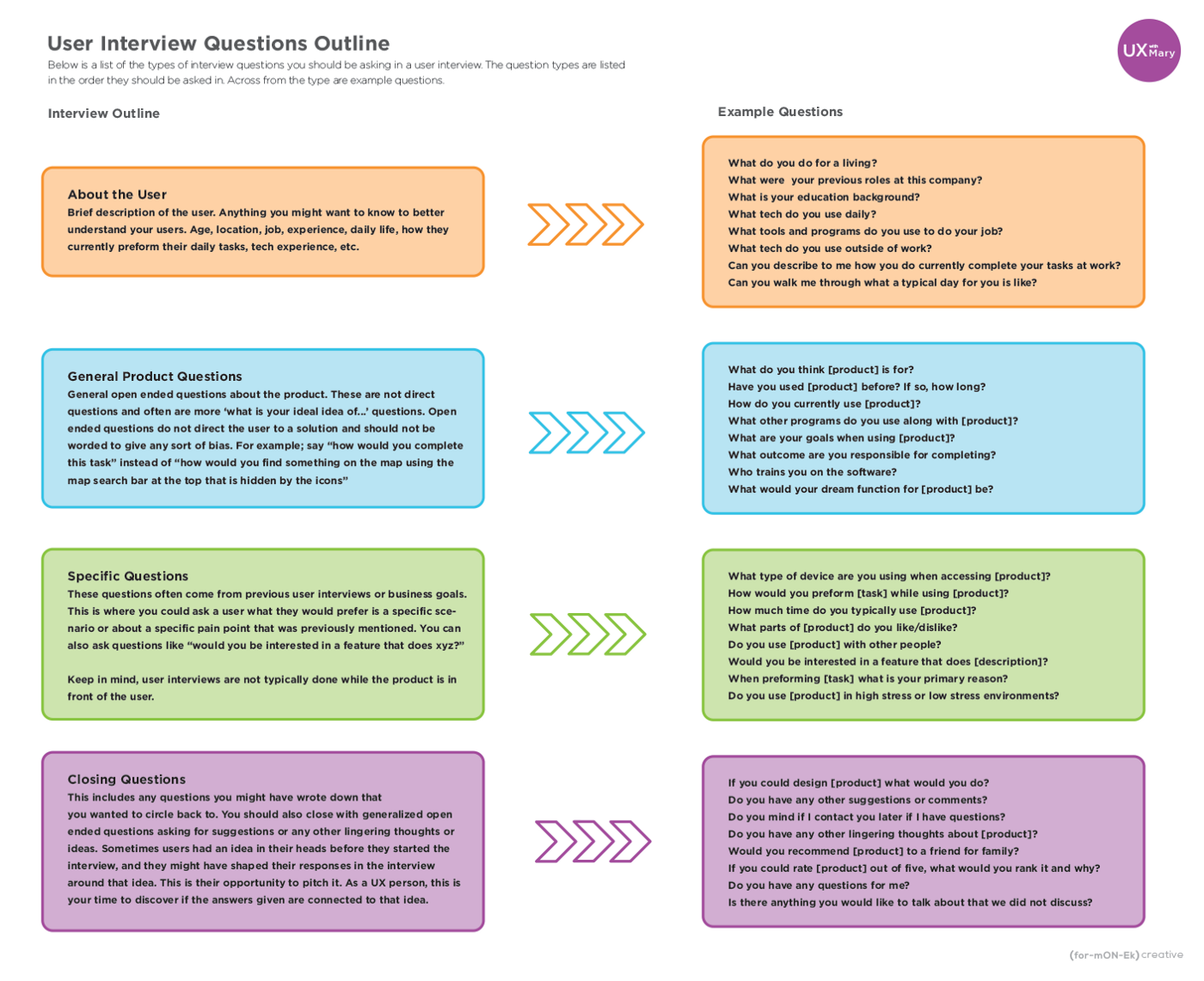 In-app feedback
In-app feedback is the process of collecting user feedback on an app while they are using it. This is different from the traditional feedback process in which users have to exit the app and provide feedback through a website or email.
You can give your users the chance to share free-form feedback at any time via your app. This could include bug reports, support requests, or feature requests. By simply asking all of your users what their type of feedback is, you can easily send it in the right direction.
Not only does this provide a fantastic customer experience, but it is also much more efficient for all your internal teams to keep the same transparency among customer-centric teams.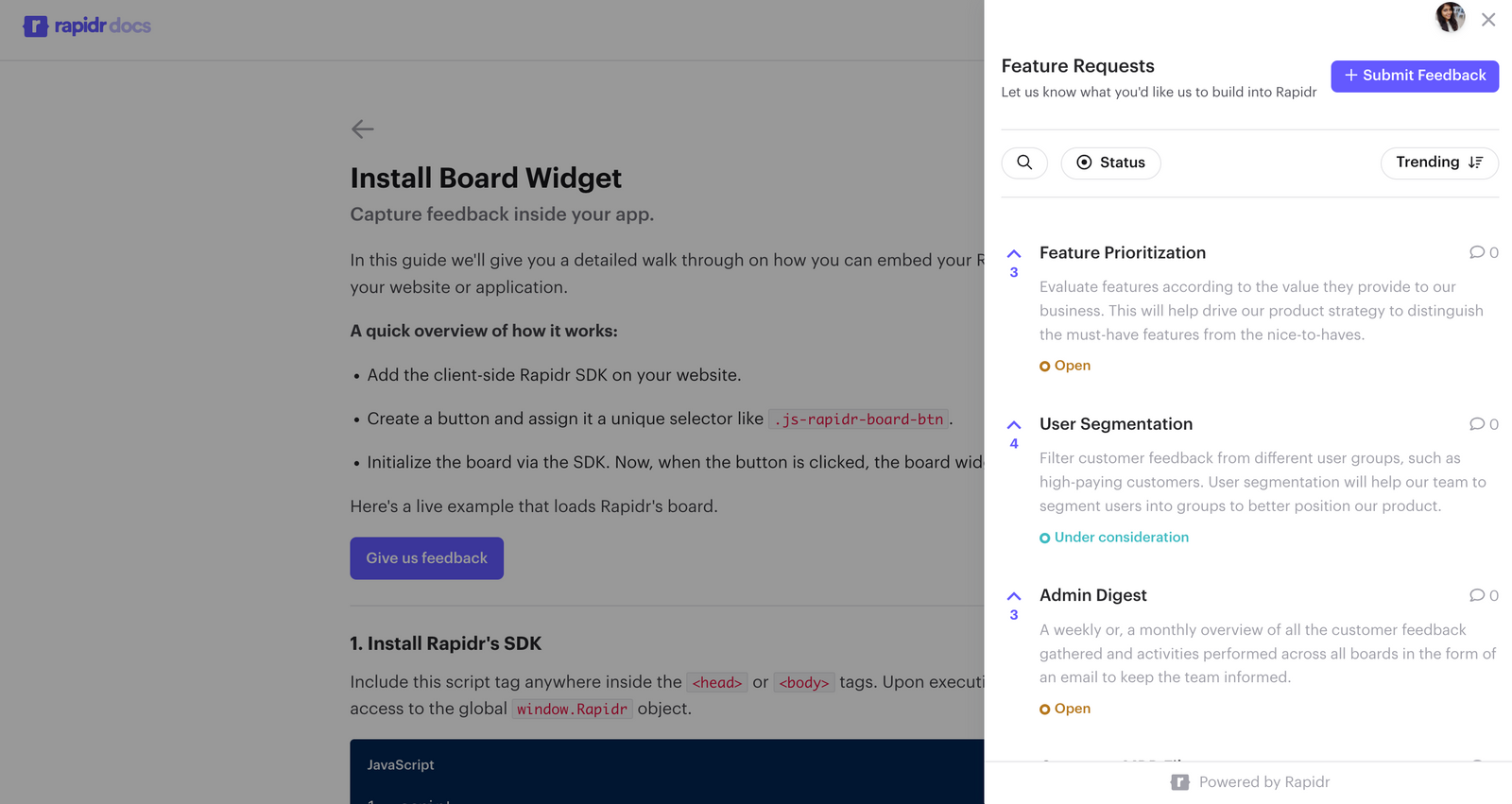 Email feedback
Email feedback is a great way to get customer input. It's a quick, easy, cost-effective way to get customer feedback. The feedback can be collected through surveys, questionnaires, or interviews. You can email a few users and directly ask them for feedback about their experience with the product.
There are many ways to collect user feedback via email. For example, you can use survey tools like SurveyMonkey or Google Forms. You can also use email marketing platforms like MailChimp, which come with built-in templates for collecting feedback and analytics for measuring your campaign's success.
The only downside to email feedback is that the respondent has to take time out of their day and respond, which could hinder some people.
Furthermore, it can be difficult for respondents to provide an in-depth response if they are not given enough room in the email.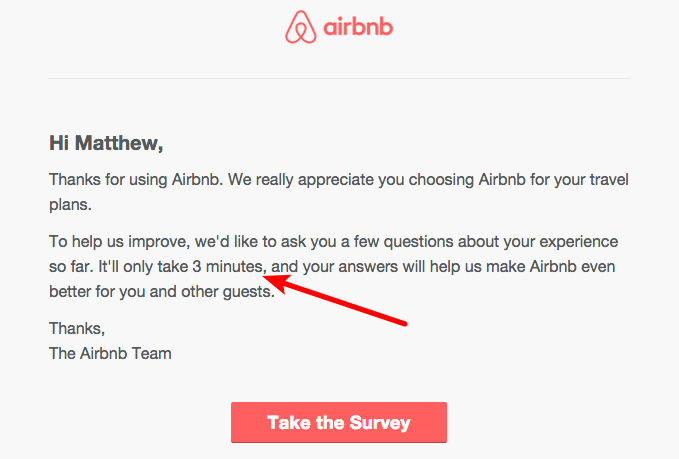 Live-chat apps
Live chat apps are a great way to collect feedback from customers. They can be used on the website or inside the app. It is two-way communication between the customer and the company and allows both parties to discuss any issues that might arise.
This is first-hand feedback directly from your users. You can get insights about what and why they do things on your site. And you can gather any complaints, compliments, or issues by having pop-ups or offering a live chat option on your website.
This form of feedback collection is often more effective because it is real-time and provides an opportunity for instant response, which means you can address any problems immediately.
The main advantages of this method include:
Available 24/7 and they provide instant feedback.
They allow the company to engage with its customers on a personal level.
Easy to use as an automated tool. You need to set up chatbots to handle all your customer service needs.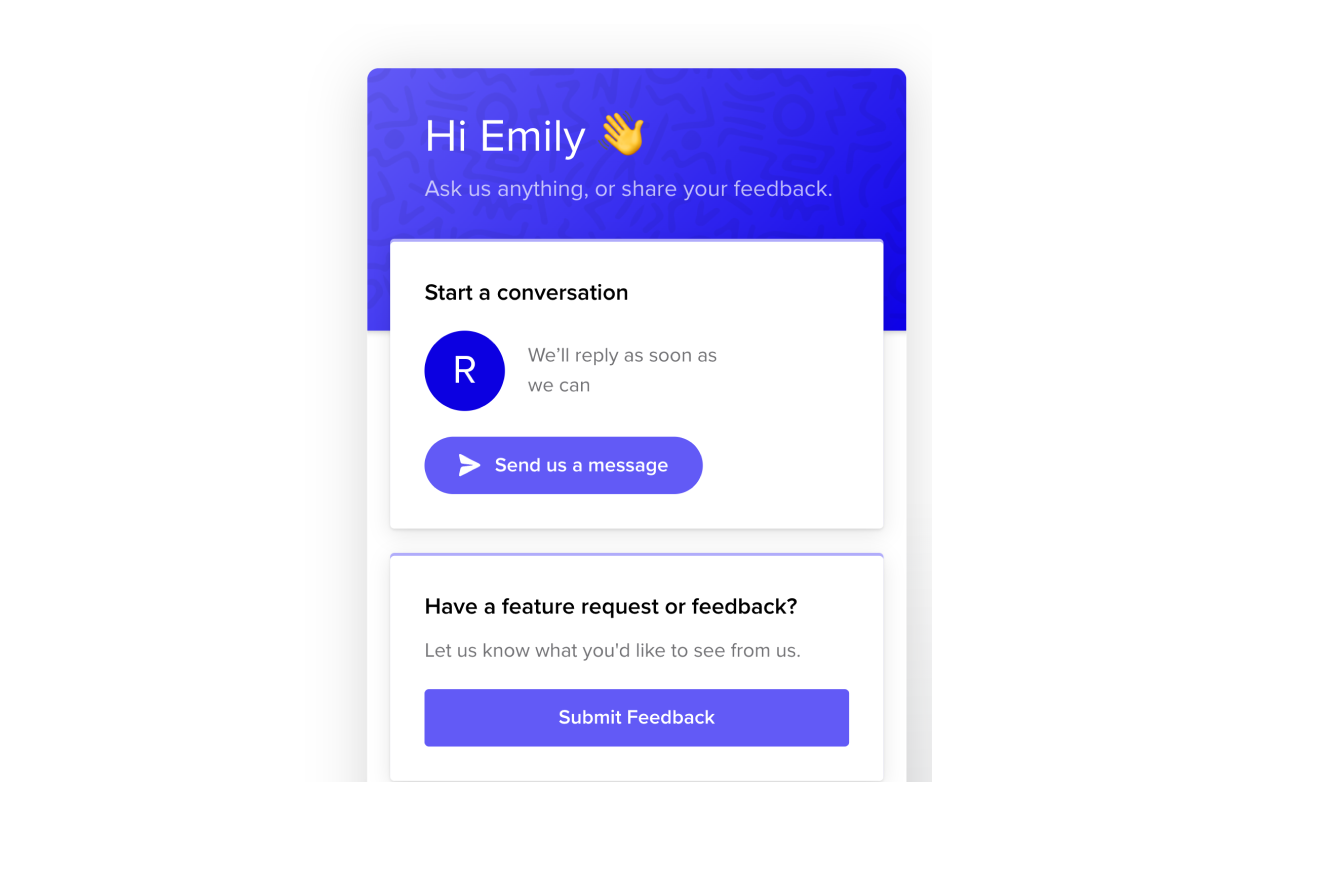 User feedback tools
User feedback tools collect feedback from customers and other stakeholders about their experience with a company's product. They are usually used for customer support, product development, and overall product growth.
User feedback tools can be used for various purposes, such as market research and usability testing. The main goal of these tools is to find out what people think about the product or service being tested.
The data collected by these tools can be analyzed to identify patterns and trends in customer satisfaction or dissatisfaction with a given product or service. User feedback tools like Rapidr work on your mobile app and the website to get feedback on how users experience your product and services.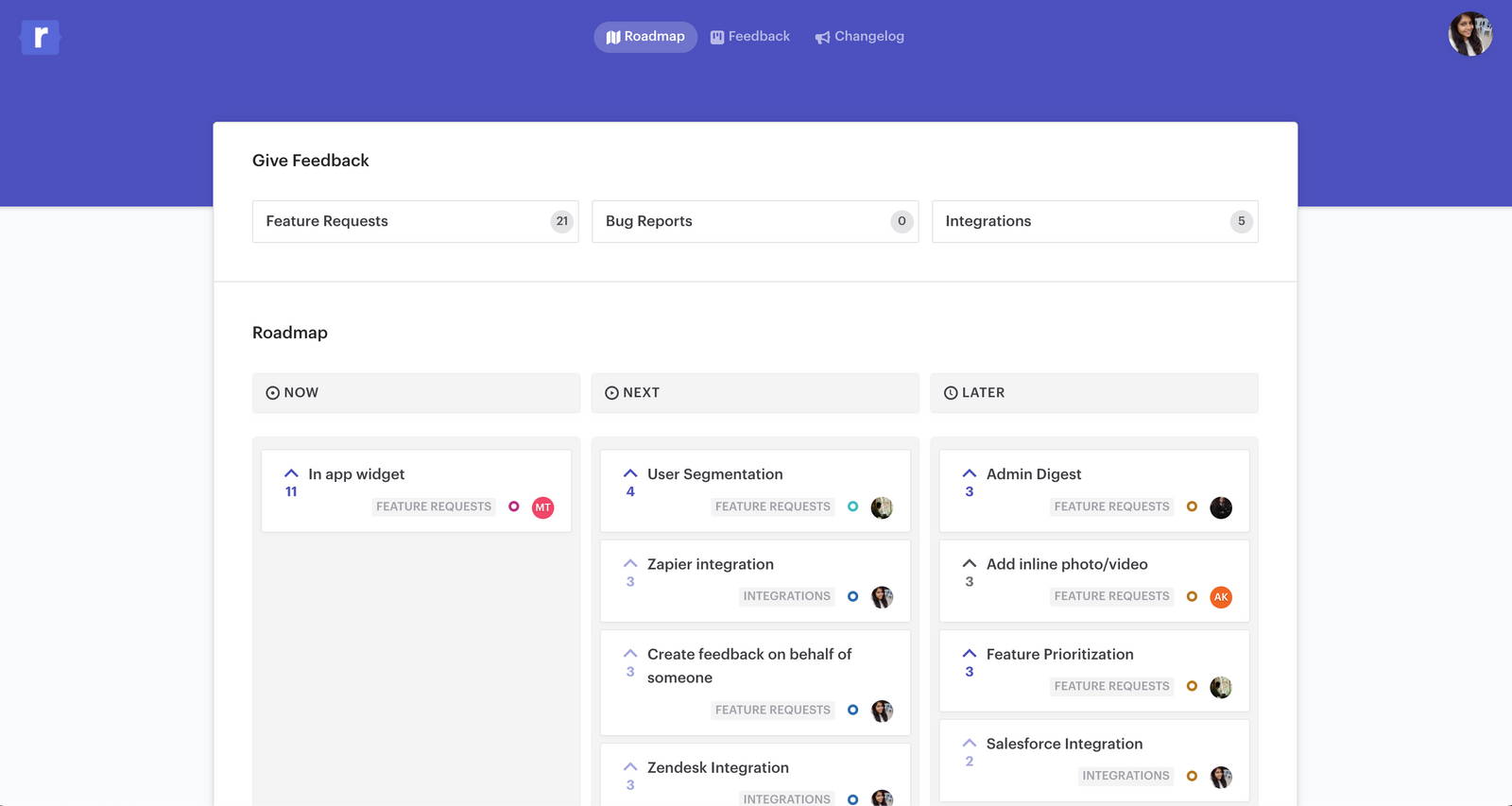 Usability tests
Usability tests are a technique to determine whether the product is easy to use. They are a way to observe and analyze how people interact with a product or service.
Usability tests are created to gather information from a representative sample of users to validate or invalidate design and navigation decisions. The surveys' findings help you understand your target audience's needs and behaviors.
Designers and developers then analyze the feedback collected through these usability tests so they can make adjustments if necessary.
Do this during the development process of your product, allow a small group of people to interact with the product, and get insight on usability. This way, you can fix any problems and make some updates before your launch.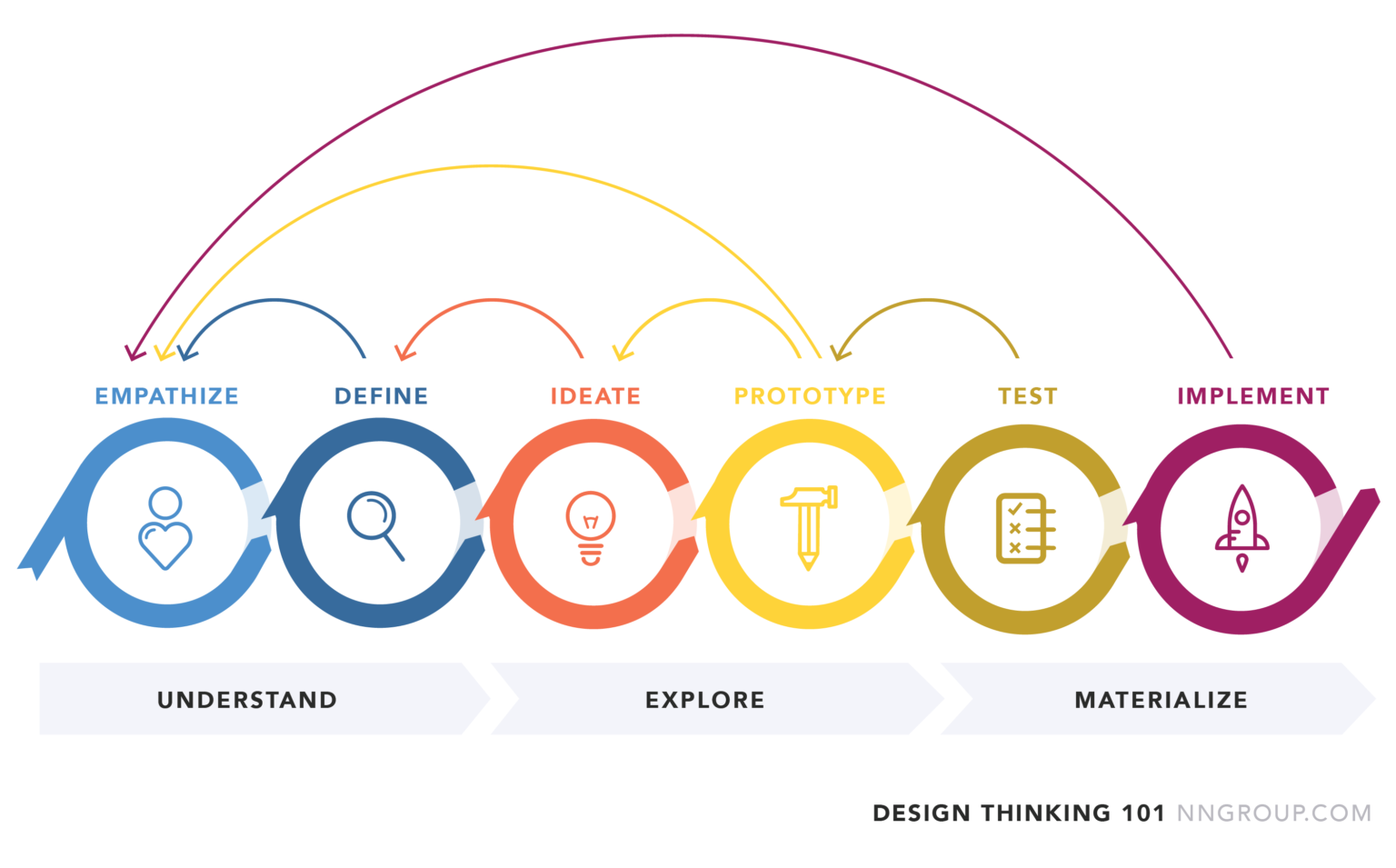 Focus groups
Focus groups are a research technique where a group of people who share a common interest or view is brought together to discuss their opinions, attitudes, and beliefs.
This is done to determine how they feel about specific products and services.
Companies use a focus group as an additional form of market research that can help them understand their customers' needs and wants. The company may use the information gathered from the focus group to improve its products or services or provide better customer service.
The feedback collected from focus groups is qualitative and can be used to understand what customers think about a product. It can also help develop new products or services, improve existing ones, and evaluate marketing campaigns.
The main advantages of this method include:
It's inexpensive and fast.
It's easy to recruit participants.
The results are available quickly; and
There is no need for follow-up questions or interviews.
When should I collect user feedback?
Collecting feedback from users can be done at various stages of the product development process.
Pre Launch/Beta Feedback: Product managers should collect feedback from users as early as possible in the development process. Early feedback will allow you to make changes before your product is finalized and give you more time to incorporate changes into the final product before it goes live.
Onboarding Feedback: Ask customers for feedback as soon as they are onboarded and start using your product. This proactive feedback gives you insight into a particular aspect of your user's experience. It indicates the effort required to achieve something with your service or product.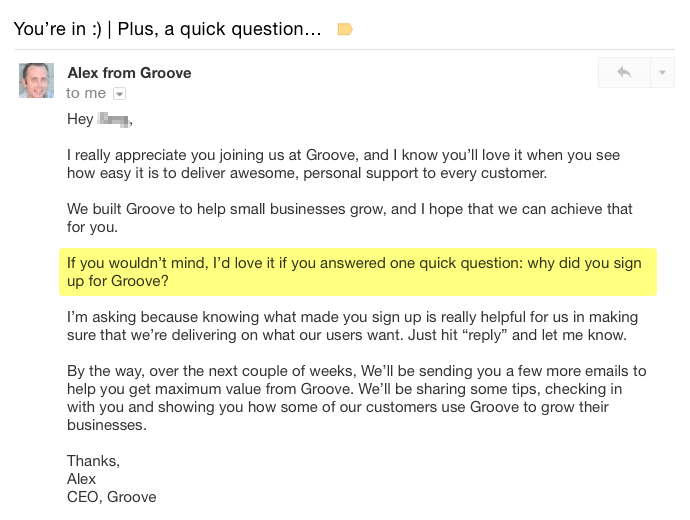 New Feature Release/ Improvement: When releasing a new feature to users, it's essential to ask them for feedback on how they like it and what they think needs improvement. This will help you understand how well the feature works and how people are using it so that you can continue improving it in the future.
Downgrade or Upgrade: Ask them for feedback when they downgrade or upgrade their plans. The customer might be dissatisfied with the service if they are downgrading plans, or they are pleased that they might want to upgrade their plan. In either case, it is essential to know if they are satisfied with the product. It would help make necessary changes to improve your services and inform the product roadmap in the future. The goal is to improve the customer experience and improve customer retention rates.

Customer Support: Feedback collected after providing customer support can be used to improve customer service, increase customer satisfaction and loyalty, and identify potential problems before they arise.
Apart from that, let your users come to you. Always have a customer feedback portal for users to submit their feedback, ideas, and feature requests, report bugs, and submit product request signals. Ensure your feedback request form or customer feedback portal is easy to find and showcases your roadmap and dedication to listening to your customers.
Final Thoughts
In this customer-centric world, collecting user feedback is no longer optional, it is necessary.
User feedback is crucial for attracting new customers and keeping your current customers satisfied, as you can constantly work on bettering their experience with you. Therefore, quantitative and qualitative feedback is precious!
Collecting actionable customer feedback will improve your services and products and make customers feel valued and vital. It is essential to be transparent about product development and constantly keep your users in the loop.
While there are many tools out there to help you capture, organize, and prioritize feedback, you should consider the one that helps you uncover the insights from the feedback without having you jump through hoops.
Still on edge while deciding what to use for collecting and managing user feedback, sign up for Rapidr and get a free trial. Rapidr helps SaaS companies be more customer-centric by consolidating feedback scattered across different apps, prioritizing requests, having a discourse with customers, and closing the feedback loop.
FAQs
Who is responsible for collecting user feedback?
Generally, a company's product or support team will collect feedback. However, collecting feedback should be everyone's responsibility. Therefore, every department plays a role in collecting feedback, from the marketing team to the engineering team.
How can customer feedback improve performance?
Customer feedback can improve performance because collecting their feedback shows them that you value and appreciate their opinions. You involve your customers in shaping the business. This makes them feel more attached to you and builds a relationship. It allows you to improve to keep your customers happy and loyal constantly.
Where should I collect user feedback?
Collecting user feedback is an excellent way to improve the product or service. Feedback can be collected in many ways, for example, through surveys, interviews, and focus groups.
In-app Feedback
Website Feedback
Mobile Feedback
Email Feedback
Support Feedback
What is the best way to collect user feedback?
There are various ways. It all depends on what works best for your company. Generally, website feedback tools like Rapidr are an excellent way of collecting user feedback. You could also use polls, surveys, live chats, and more.
What are the best user feedback tools?
The best feedback tools are those that provide the most insight into what users are thinking and feeling. Learn more about top user feedback tools to manage feedback from your users as well as teammates.
Customer Feedback Tools like Rapidr, Uservoice, Pendo.io
Wesbite Feedback tools like Rapidr, Qualaroo, Hotjar
Customer Survey tools like SurveyMonkey, Survicate, Wootric
Customer Feedback Form tools like Typeform, Google Forms
NPS Feedback tools like UserReport, AskNicely
Tips for improving the user feedback collection process
Collect feedback at every stage of product development, such as prototyping, launch, feature release, subscription, etc.
Create a customer feedback portal for users to leave all feedback at any time of the day.
Welcome both positive and negative feedback.
Segment customers into meaningful groups to prioritize and identify critical feedback.
Involve internal team members and customer-facing teams in the feedback collection process.
Showcase your progress with a product roadmap.
Always close the customer feedback loop by updating users with recent changes to make them feel heard and involved with a changelog.