Top 7 Reasons Why Customer Feedback Is Important To Your Business
The lifeblood of your business is not the products or services you sell – it's your customers. A business that meets customers requirements generates loyal and happy customers. But how do you know which aspects of your product makes them happy?
Collecting customer feedback is definite way to identify customer satisfaction with your business. It is one of the most valuable tools for acquiring new customers and retaining existing ones.
A HBR study found that the more customer feedback a company receives, the better it can understand what customers want. Customer feedback is an essential part of running a successful business and make informed product decisions.
In this article, we'll list the seven reasons why customer feedback is important for your business and how it can help you improve your product and grow your business over time.
What is customer feedback?
Customer feedback is information, insights, and opinions your customers have about your products or services. It is a powerful tool for business owners to know whether their customers are happy or unhappy with their products to enhance customer experience.
This could be positive customer feedback or negative customer feedback, online reviews or general comments about their interaction with your company. Feedback in business comes in many forms, including support tickets, customer comments, reviews, testimonials, and surveys.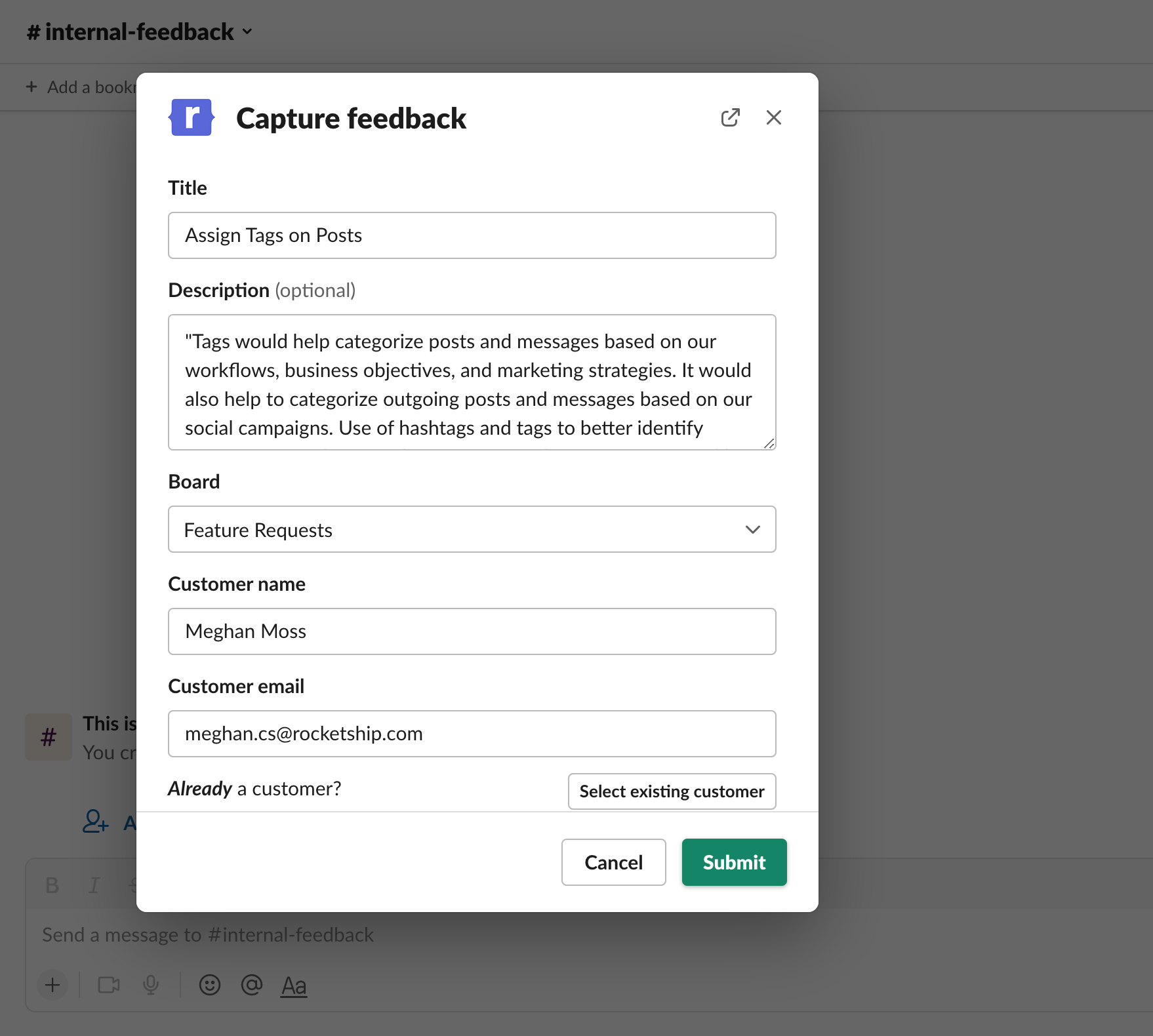 How do you collect customer feedback?
There are several ways to gather customer feedback. You can send out surveys, emails, and feedback forms, embed a feedback widget on your website, conduct phone interviews, gather social media comments, or use data from customer service and support interactions.
​​While there are numerous ways to collect customer feedback, collecting customer feedback is not always easy. Why? Customers are often busy and may not have time to complete a survey or participate in an interview. Furthermore, customers who have had a negative experience may be unwilling to provide feedback.
But don't shy away. One of the best ways to understand what your customers want is by asking them. You can ask them in person, through surveys, or through customer feedback portals. They will be able to tell you what they like and dislike about your product or service.
Most important ways to collect feedback include:
Customer Feedback Surveys
User Interviews
User Feedback Tools
Usability Testings
Focus groups
Why is customer feedback important?
1. Listening to the voice of the customers helps measure customer satisfaction
One of the best ways to identify what customers want is by listening to them. Customers want to be heard, and their problems solved. Successful businesses listen to what their customers say and implement their suggestions to improve customer success, operations, and products.
By collecting customer feedback, you will be able to gauge what your users like and dislike,  their positive and negative experiences with the product. It will help you develop strategies to meet or even exceed your customers' needs.
Customer requirements are the features of your product or service that your customers believe are necessary. These are what motivate them to purchase your offerings. These include price, quality, convenience, functionality, reliability, transparency, and more.
Meeting  these customers' requirements and showing that you value customer voice,  increases customer satisfaction and loyalty. Happy customers spread the word about your product increasing your overall customer base.
According to CX statistics, 86% of consumers are willing to pay more for a better customer experience.
2. It helps identify flaws to improve your products and services
Receiving feedback directly from your customers, can help you tweak and tailor your product to be more appealing to your ideal customers, buyer personas and target market. Acting on the insights gained from customer feedback, will make your customers feel valued and heard as well as create a healthy relationship with them.
Gathering customer feedback, acting on it and conveying the updates back to them helps close the customer feedback loop, allowing for continuous product improvement keeping customer engaged in product development.
A feedback loop is a repeated practice of collecting customer feedback and acting on it to improve your product. Closing the feedback loop is a true mark of a customer-centric company.
3. Satisfied customers provide good reviews and support brand advocacy
Satisfied customers tell three friends, unhappy customers tell 10. If your existing customers are happy with your business, they are more likely to recommend your products or services to others, a.k.a brand advocacy.
Brand advocacy is a simple way to grow your business organically through word of mouth.
By collecting and prioritizing user feedback, you will learn how to make your customers happy. Word of mouth, a perfect customer acquisition channel for any business,  results in positive customer feedback, positive reviews and more of your customers recommending your product to others.
Only 1 in 26 customers will tell a business about their negative experience; according to customer service facts, the rest simply leave- Esteban Kolsky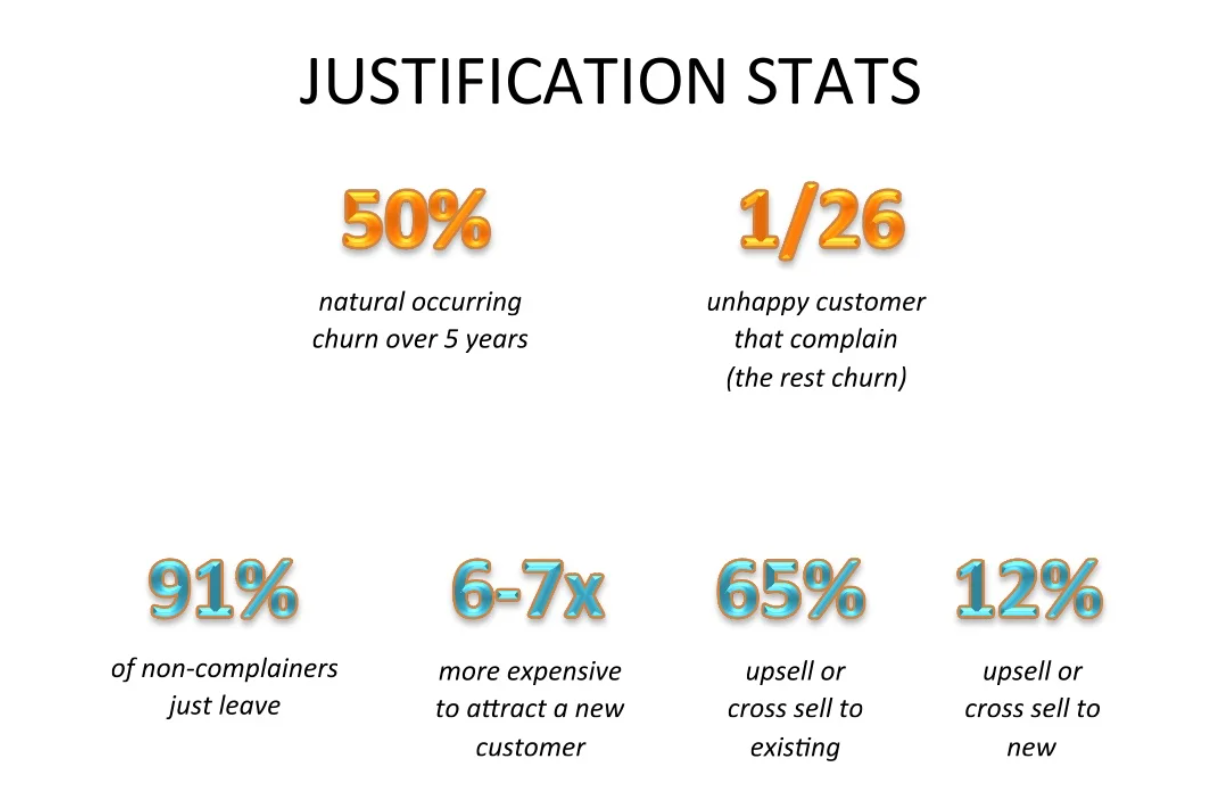 Scary, right? Dissatisfied customers are more likely to leave a bad review and tell people about their experience with your company. This can cause damage to your brand image and force you to spend money on advertising in order to regain your customers' trust.
Prioritizing customer feedback brings in referrals and free advertizing with it. But it is time-consuming and expensive to do them all. You can use customer feedback tools to collect customer insights and ideas at scale with minimum effort.
4. Customer feedback enhances customer loyalty
Allowing customers to provide feedback shows them that you care, makes them feel a part in product building process and in your business.  Customer feedback helps you identify areas of improvement that may be the cause of churn.
Identifying  and actively working to remove such pitfalls might be your ticket to earning loyal customers. Such an attitude towards identifying your mistakes will portray your brands and reliability allowing customers to stay with you through thick and thin.
90% of customers read online reviews before visiting a website and 88% of customers trust these opinions almost as if they were personal recommendations.- Invesp
Brand loyalty, in turn, supports positive customer feedback, acquires new customers, and enhances customer relationships. Personal recommendations are always more effective than online reviews
5. Gathering customer feedback reduces churn and improve customer retention
A bad experience can cost you a customer who never returns.
According to PwC, 59% of customers will leave a company after a series of negative experiences, and 17% will leave after a single negative customer experience.
However, resolving problems generating such negative feedback and experiences, would help you salvage the relationship and ensure that all future customers have the best possible experience.
Therefore, negative customer feedback from dissatisfied customers should be viewed as an opportunity to identify and correct product flaws, retain existing customers and attract new ones in the future.
6. Customer feedback helps take informed business decisions
Feedback is an essential component of making sound business decisions. You may be unsure about certain strategic decisions, products, and services and how to present these to your customers.
Actively asking for feedback from customers as well as teammates using customer feedback tools, will provide you with valuable insights to work with. This, in turn, will help you make the best business decisions to improve customer service and, ultimately, the customer experience.
Customer's desires are reflected through the feedback they give. It also allows you to segment your satisfied and invested customers from your not-so-happy customers, to be churning customers. These also helps your sales and marketing teams to identify leads and right groups of customers to put there effort in.
7. Listening to  customers helps improve customer experience and customer service
"We see our customers as invited guests to a party, and we are the hosts. It's our job every day to make every important aspect of the customer experience a little bit better." –Jeff Bezos
Customers want the product to solve their problem and the company to care for them, so show it to them by giving them the best possible customer experience. Seeking customer feedback helps you enhance the customer experience and improve customer service.
You can apply this knowledge to your company to better serve future customers. So, you demonstrate that you value your current customer base and put your customer first by improving your business and tailoring it directly to their needs!
Key customer insights like customer satisfaction score (CSAT) and net promoter score (NPS) help customer support teams to improve customer service. You can make it easier to collect valuable feedback by using the right tools and software.
The Benefits of Customer Feedback
Now that we have discussed why customer feedback is important, what are the specific benefits of customer feedback to your business?
1.  Improve Your Business
In the age of social media, customer feedback is a crucial part of any business. With the help of customer feedback, you will be able to identify your strengths and weaknesses and work on them. Not only that, but you will also be able to understand what your customers need from you and what they don't like about your business.
Different types of feedback can help you improve various aspects of your business,  from customer service to marketing to product design and development. The endless cycle of the business world is the creative process.
Write down potential changes that could be made to your product or service and make sure you allow customers to provide feedback through surveys, focus groups, and interviews.
2.  Increase Revenue(MRR) and Profit
By taking the time to hear the voice of the customer, you are positioning yourself to improve your business and advertise to your target market as well as buyer personas. Bringing in more quality customers and increase your MRR as well as profits.
It is also important to act on user feedback and prioritize and implement feedback to support your product features choices.
Businesses can grow revenues between 4% and 8% above their market when prioritizing better customer feedback. -Bain & Company
By taking customer feedback and applying it effectively in your business, you will reduce churn and boost loyalty, not only keeping more users but also bringing on more customers, ultimately supporting business growth.
3.  Target Potential Customers Effectively
With customer feedback, your existing and future customers provide more information about what products, services, or features they want in the ideal product. The more data you have, the more effectively you can market to your target audience.
It takes 12 positive customer experiences to make up for one negative experience. - - Understanding Customers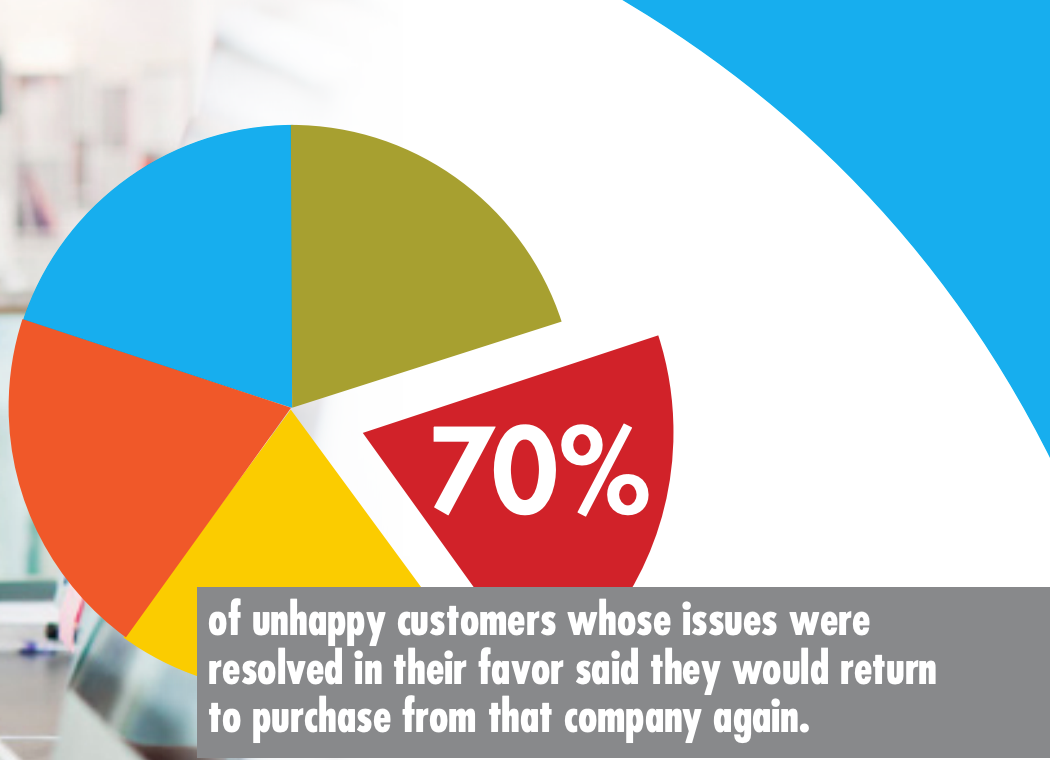 If, for example, you continue to receive negative feedback about a specific product or service, this may help you focus your business elsewhere and possibly discontinue that service.
Similarly, if you consistently receive positive feedback about a service, you know where your strong points are and can use these as selling points.
4. Provide Insights Into Your Business
Although negative customer feedback is not always pleasant to hear, it can provide you with information about your product that you would not have known otherwise. There could be a fatal bug, or an missing workflow that could only be revealed through customer feedback.
Customer feedback also helps understand what type of customers require which features and products. The feedback clarifies what the customer actually expects from your  product and helps your marketing and sales teams to rethink their approach, find leads and create opportunities for selling.
5. Predict Changing Market Trends
Customer feedback is a valuable tool in predicting the changing market trends. It helps to understand the customer's needs and preferences, and identify new opportunities for growth.
Customer feedback can provide information on what customers want, how they behave and what they expect from products or services. This information can be used by marketers to identify opportunities for growth in their business.
Market trends change over time, and by collecting customer feedback, you may spot these trends early enough to adjust your business to catch trends early.
This way, you can position yourself to capture more market share as trends evolve while ensuring that your existing product evolves to keep your customers engaged and satisfied. It is easy to fall behind changing market trends, but with customer feedback, you can stay ahead instead of playing catch up.
6. Helps Stay Competitive
Most businesses don't care much about their customers feedback. Collecting customer feedback is one way to stay ahead of the competition and ensure that your company offers the best products or services possible.
The market is becoming more competitive, and so are customer expectations. As a result, it is important to keep improving your products and services, start listening to your customers and closing the feedback loop.
After more than one bad experience, around 80% of consumers say they would rather do business with a competitor. - Zendesk
When you collect feedback from your customers, you will know how they feel about everything, from their favorite menu items to how frequently they visit. You can learn about the types of promotions that work well for your business and which discounts are most appealing by collecting feedback from previous and potential new customers.
Final thoughts
Customer feedback is a powerful tool for growing your business. It allows you to understand what your customers think and how they feel about your product or service.
As, customer feedback and customer satisfaction go hand in hand, collecting customer feedback can help improve your business as well as customer service.  However, it's not always easy to collect customer feedback because people are often busy and don't have time, may not want to, or may not know how.
Luckily, several customer feedback tools make collecting customer feedback easier and more efficient, such as Rapidr. Rapidr helps businesses build better products with customer feedback.
Rapidr's customer feedback software allows you to gather prioritized customer feedback, identify and analyze top ideas, manage user expectations with updates, and keep customers engaged by closing the feedback loop.
Manage your user feedback easily with Rapidr. Sign up for Rapidr today and get a 14-day free trial.