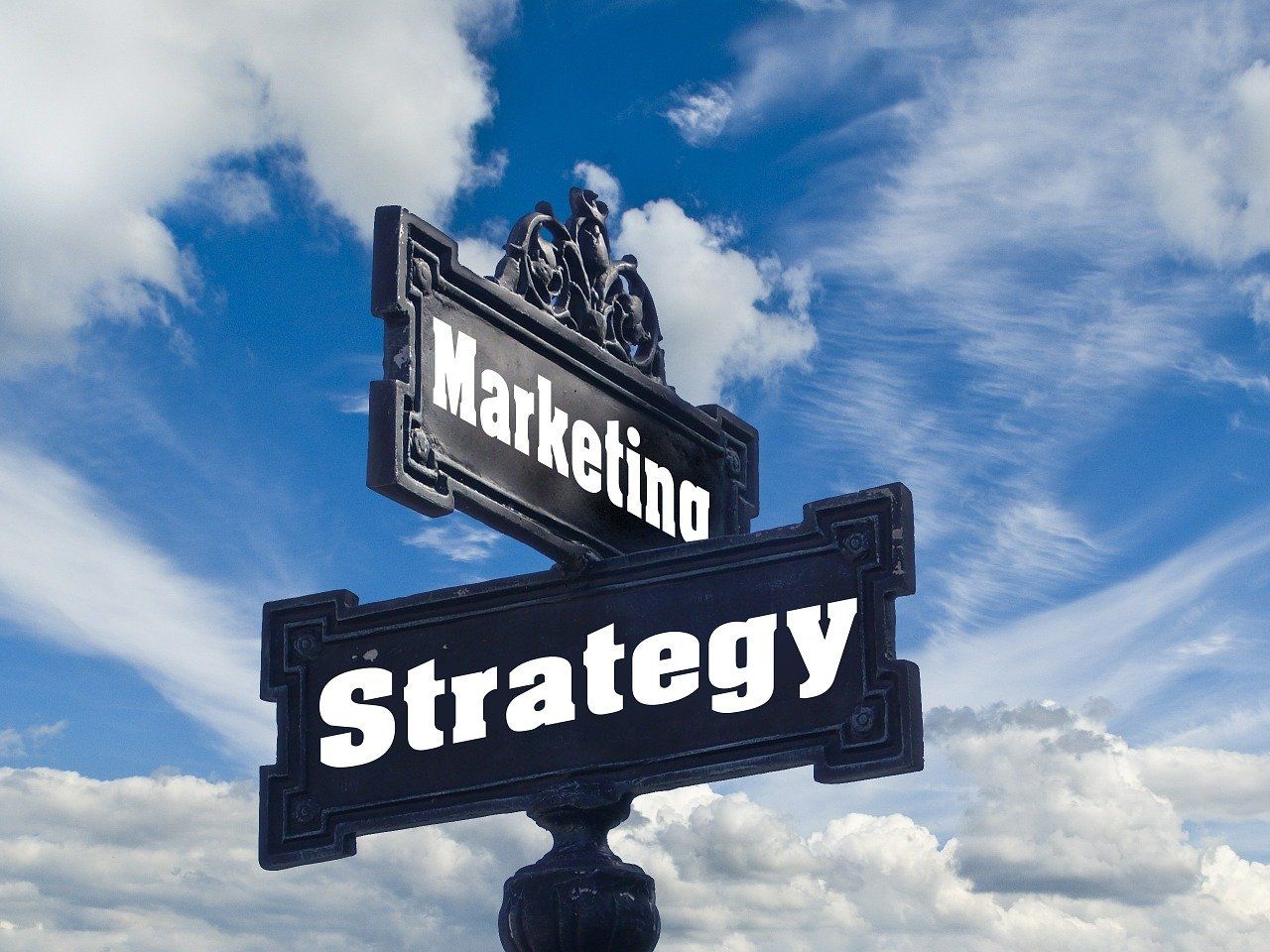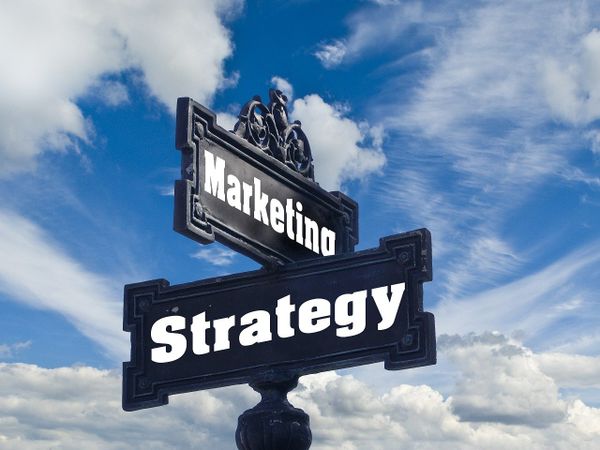 How To Drive Product-Led Growth with Customer Feedback
Canva is one of the largest product-led growth companies in the world. It's one of those tools many of us can't work without — a proverbial savior for graphically challenged people. But here's the thing about Canva; they have 75 million users, with only 5 million subscribers being paid.
How, then, can Canva bring in billions of dollars in revenue annually? Simple. They invest heavily in customer research and use those findings to enhance their product. They provide customers with exactly what they need.
As Canva's Product Growth Lead shared during a podcast interview, "Canva's product becomes an integral part of our users' lives. This helps break down the paywall organically and transform free users into Pro subscribers."
Canva deeply understands how to turn leads into product-qualified leads (PQLs), and that's great for business since PQLs convert to paid customers on average 25% of the time. Your company may not be raking in billions, but you can use your product to increase revenue and growth, just like Canva.
This article explains eight strategies leading product-led growth companies to use to attract more PQLs and increase revenue.
What is Product-led Growth?
Product-led growth (PLG) is a growth model where product usage drives customer acquisition, retention, and expansion. It is a business strategy where the product takes center stage and converts users into paying customers.
Examples of Top PLG Companies
Top product-led growth companies are those that have a product-driven approach to growth. They are not just focusing on one aspect of the company but also concentrating on their product's growth.
1. Calendly
Calendly top-notch product that uses PLG and virality to great advantage, valued at $3 billion and $100 million in revenue.
2. Slack
With a valuation of $7 billion in just five years and 10 million daily users, Slack's PLG approach is no short of a rockstar strategy.
3. Airtable
Following the product-led growth model, the spreadsheet-based company is reported to have $20 million in revenue in 2018.
4. Zoom
Zoom,  the go-to videoconferencing company, 's success is a great example of a well-executed, product-led approach.
Top Product-Led Growth Strategies That Create Product-Qualified Leads
Determine Your Product's North Star
A product's North Star is a simple, clear, and meaningful purpose that aligns with the company's mission. It's the ultimate goal for the product.
Noah Desai Weiss, Senior Vice President of Product at Slack, shared during an interview that Slack's North Star is helping brands make more successful teams.
The Slack team uses the 'successful teams' metric to determine whether that North Star goal has been accomplished.  Here, successful teams have at least five team members actively using Slack at least four days per week. Noah and his team discovered that Slack users who meet these criteria are 400% more likely to upgrade and stay retained than those that don't.
According to Spotify's Head of Growth, Mayur Gupta, Spotify's North Star Metric is "Time spent listening".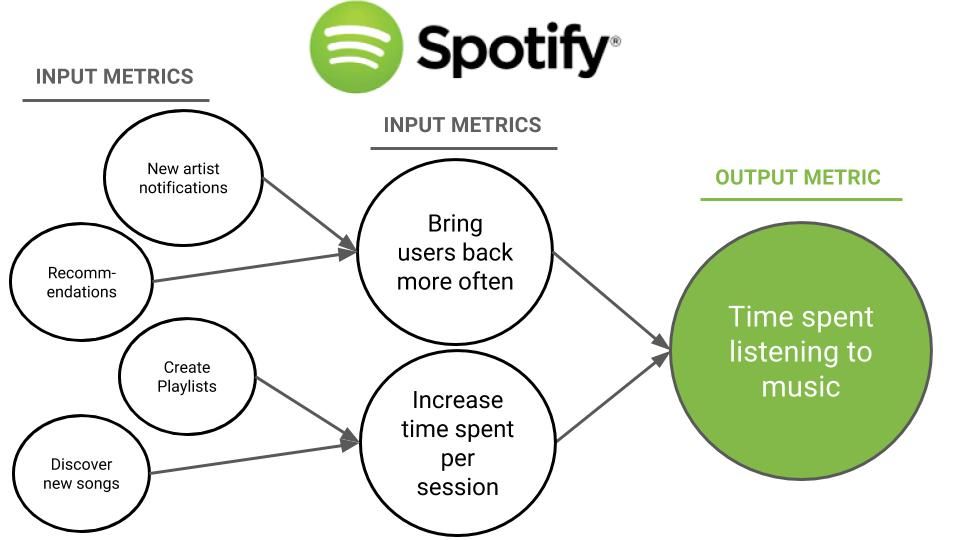 Canva makes graphic design as inclusive as possible. Slack strives to help businesses make successful teams. These guiding principles are based on how deeply they understand their customers. It's a good idea to follow in their footsteps by learning more about your customers and defining your product's North Star.
Your north star metric tells how much value people are getting from the product - Kieran Flanagan, VP of Marketing and Growth, Hubspot
Here're some tips for making it easier to identify your product's North Star:
Pay attention to user feedback and use it to improve your product. Your customers want the best possible experience.
Use quantifiable data points such as revenue, user growth, or customer satisfaction. This is your North Star Metric (NSM) — a metric that quantifies the value your company brings to customers and helps you better gauge whether you're achieving your goals.
Identify the gaps in customers' needs and expectations.
Determine which features customers value most in your company's offerings.  You want to know the problems your features solve to categorize them and invest heavily in those that will bring the most revenue.
Adopt Frictionless Customer Onboarding
Product-led growth depends heavily on customer engagement and loyalty, and customer onboarding is a key part of that equation.
In fact, 86% of customers are likelier to stay loyal to a business that invests in onboarding content that welcomes and educates them after buying.
Here're some tips for removing the friction from your onboarding process:
Welcome Emails: Provide onboarding content that helps users understand how to use the product. Here's an example of an onboarding email Rapidr sends immediately after a user completes the signup process.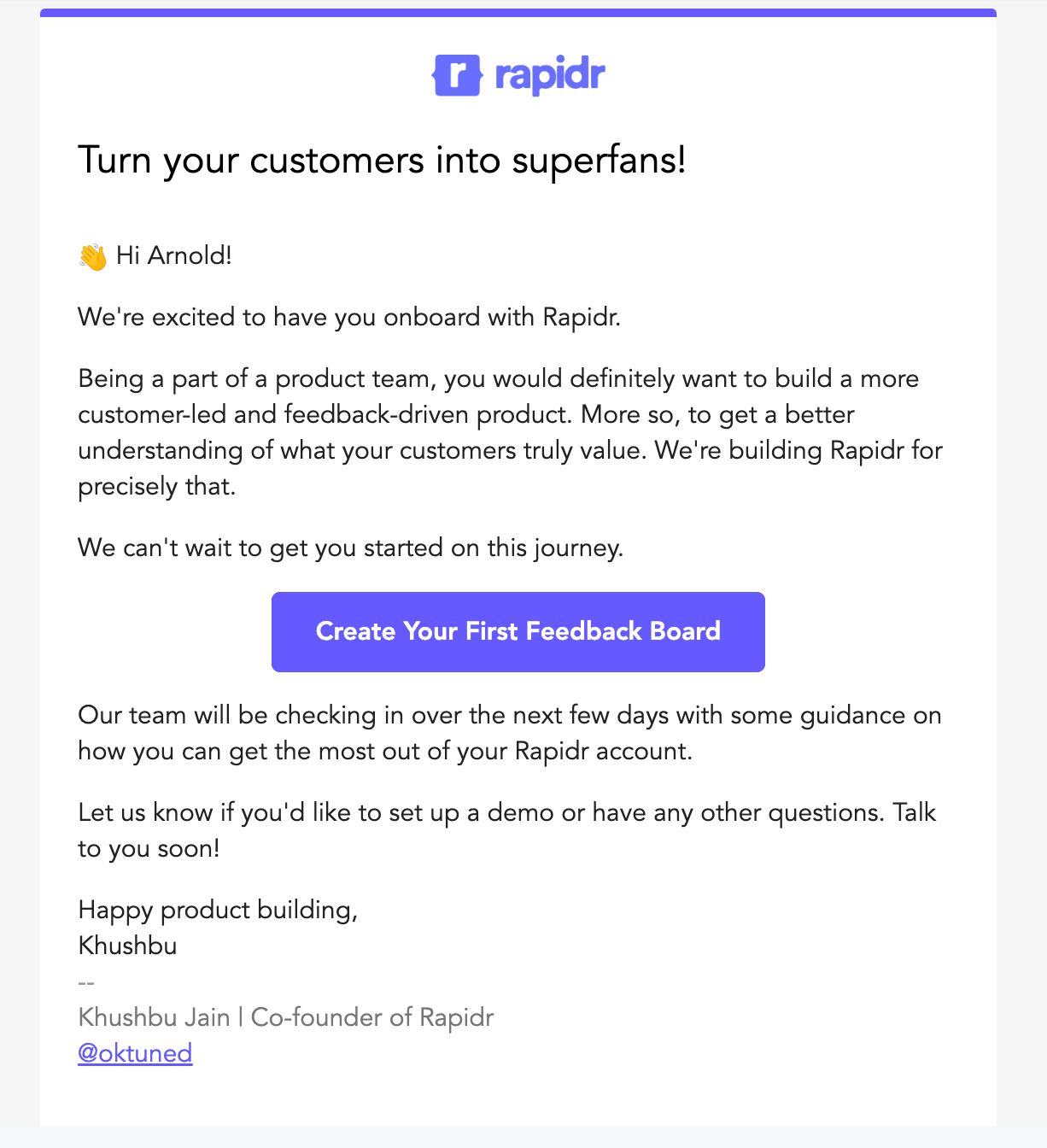 You're guided to resources that help create the first feedback board and start capturing customer feedback. Essentially, you're learning how to use the product before you even begin. A prompt at the end encourages you to reach out if you have any questions. You don't feel like you've been thrown into the deep end and left to figure things out alone.
Onboarding Videos: Use video to explain your product better, especially since 65% of customers say video is their favorite way to learn how to use a product or service. For instance, Tolstoy has onboarding videos that are recommended based on actions carried out by the user.
Product Tours: Use a product tour, but don't make it too long! "Tours with three steps are most popular with end-users, with a 72% completion rate - only 16% of tours with seven steps are completed." Grammarly has a great product tour that makes the product's features easy to understand.
Create A Culture Of Feedback
Customer feedback forms the core of a customer-centric company. It's through proactively seeking feedback and incorporating ideas customers share into the product-led growth strategy that you'll boost customer engagement and improve retention and adoption.
But the key point here isn't that customer feedback is important. If you want customer feedback to become part of your company's culture, you have to keep on top of the pulse of your customer success and product management team. The customer-facing teams interact with customers to get their feedback consistently. And they're highly likely to burn out because of huge inflows of customer feedback.
One of the ways to minimize the risk of burnout is to use a mixture of strategies to get user feedback. For instance, customer interviews are ideal, but interviewing 200 customers isn't realistic. You could use a mixture of customer feedback portals, surveys, and feedback forms to get a variety of feedback into a centralized place that's easy to understand and pull data from.
See how DeFi Kingdoms uses Rapidr as a way to collect and analyze customer feedback effortlessly from customers and team members in one place.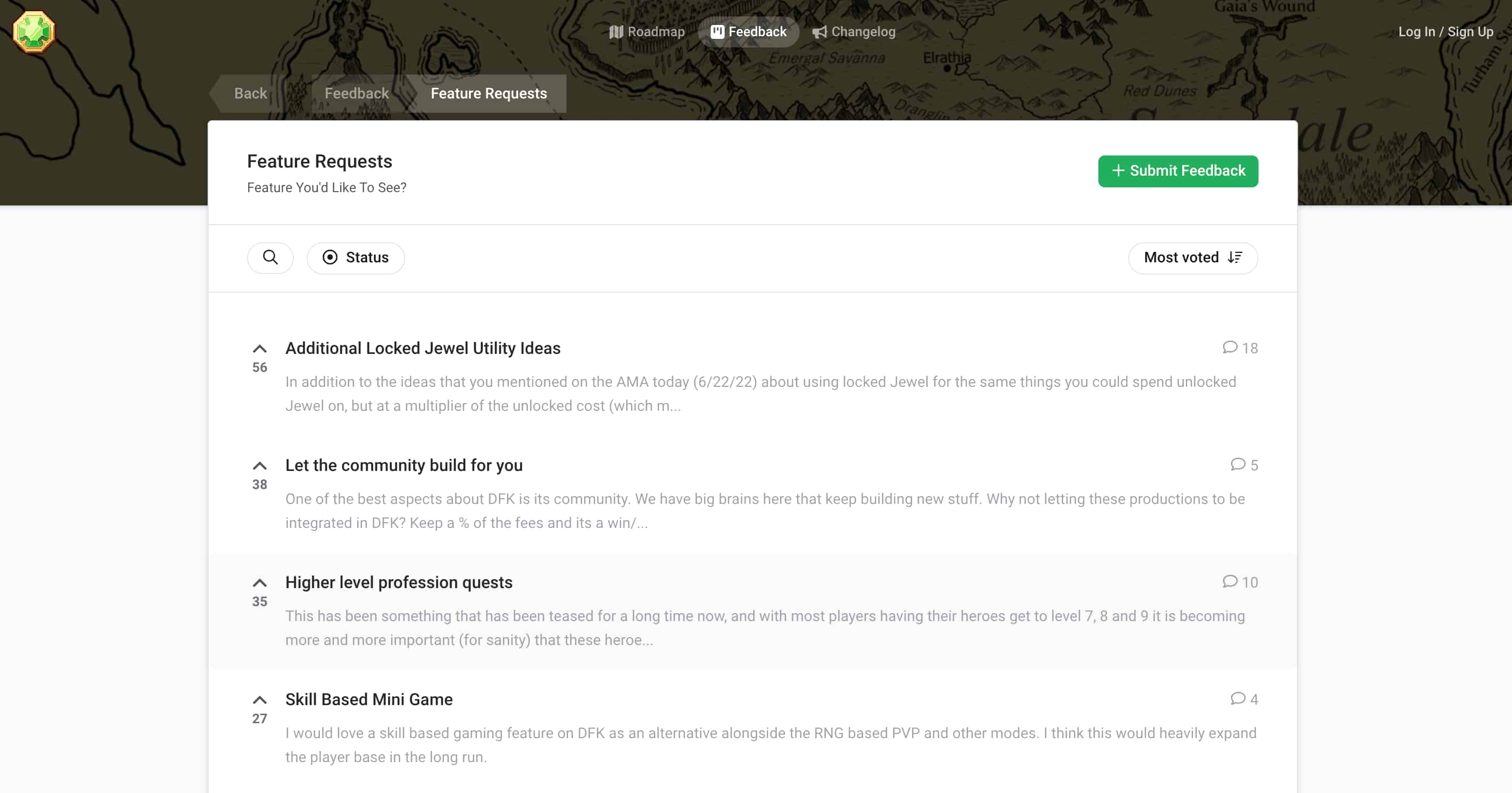 Take Data-Driven Decisions
You should look at both qualitative and quantitative data from multiple sources. Some of the customer satisfaction metrics worth paying attention to include your Net Promoter Score (NPS), Customer Satisfaction Survey Score (CSAT), and Customer Effort Score (CES), as well as the votes, priority, and demand for various features, providing quantitative data.
On the qualitative side, it's worth paying attention to customer reviews, open-ended survey responses, and feedback shared during interviews. Your product-led growth strategy should be influenced by solid data to help close the customer feedback loop.
The data you collect can be used to inform product improvements and feature additions, enhance the overall customer experience, and improve website copy to better appeal to your target personas. That's why it's crucial to have a customer feedback tool that collects all the data in one place and makes it easy to access all the insights you need.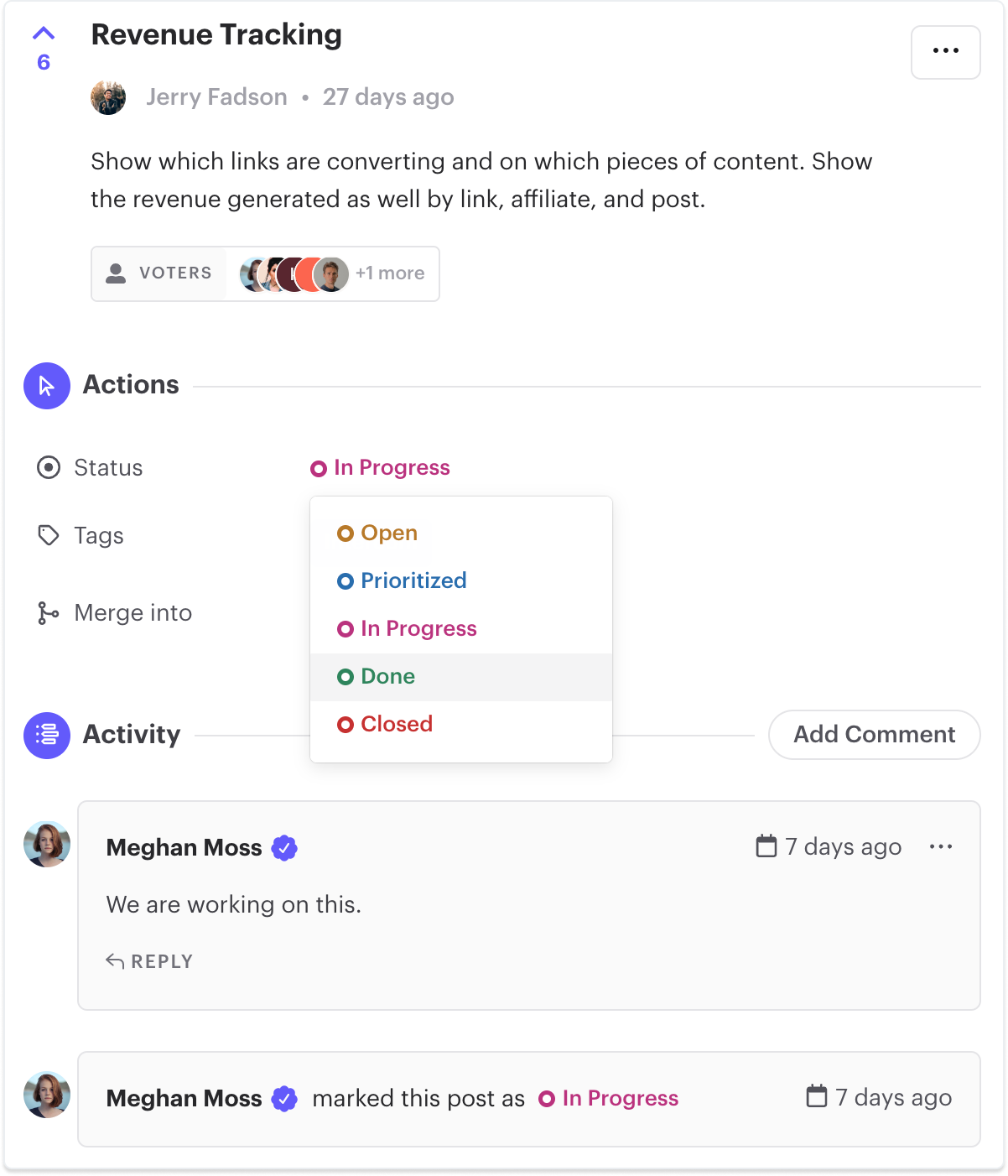 Build A Product Roadmap
A public product roadmap outlines a product's direction, vision, priorities, and progress over time. It's linked to the company's goals, product-led growth strategies, and timelines for releasing or changing new products. What's particularly great about public product roadmaps is that anyone can access them and share your and your team's ideas for product improvements and introductions.
Here's an example of a public product roadmap from GetLasso. This roadmap was built using Rapidr.
GetLasso's roadmap contains a section where people can send feature requests.
The feature requests can be arranged by trending topics, newest requests, and most voted requests.
The public product roadmap provides a great to see what users are thinking and acts as a guide for exploring product enhancements that could drive more revenue.
You easily give users updates on the status of their feature requests. For instance, their most requested product feature, the product summary box, is marked as under review.
Ready to create your own public product roadmap? Give Rapidr's public product roadmap tool a try.
Align All Team Members With Product-Led Growth
Product-led growth isn't limited to the product and customer success teams. Everyone should be part of the process, especially since product-led growth leans heavily on a deep understanding of customers. Those insights can inform incredible business decisions at all levels. Getting internal product feedback from customer-facing teams such support, sales and marleting is also a good idea.
Here are some suggestions top product-led growth experts shared that can help guide the process:
Have a member of the C-Suite who is a champion for product-led growth.
Ensure everyone in the company is aligned on product-led growth outcomes and metrics. You want everyone to be on the same page.
All teams should focus on the same product-led growth goals, including the use of resources.
Always start small before asking for more resources.
Keep experimenting so you can get more wins across the board.
Make everyone a growth champion with a growth roadmap.
"Anyone at Expensify can manage the product because all ideas are equal, and great ideas don't just come from a team called product. We've developed a design doc process that gives anyone the tools to participate and share in the product. The solution is then shared with the entire company." - Jason Mills, Chief Product Officer at Expensify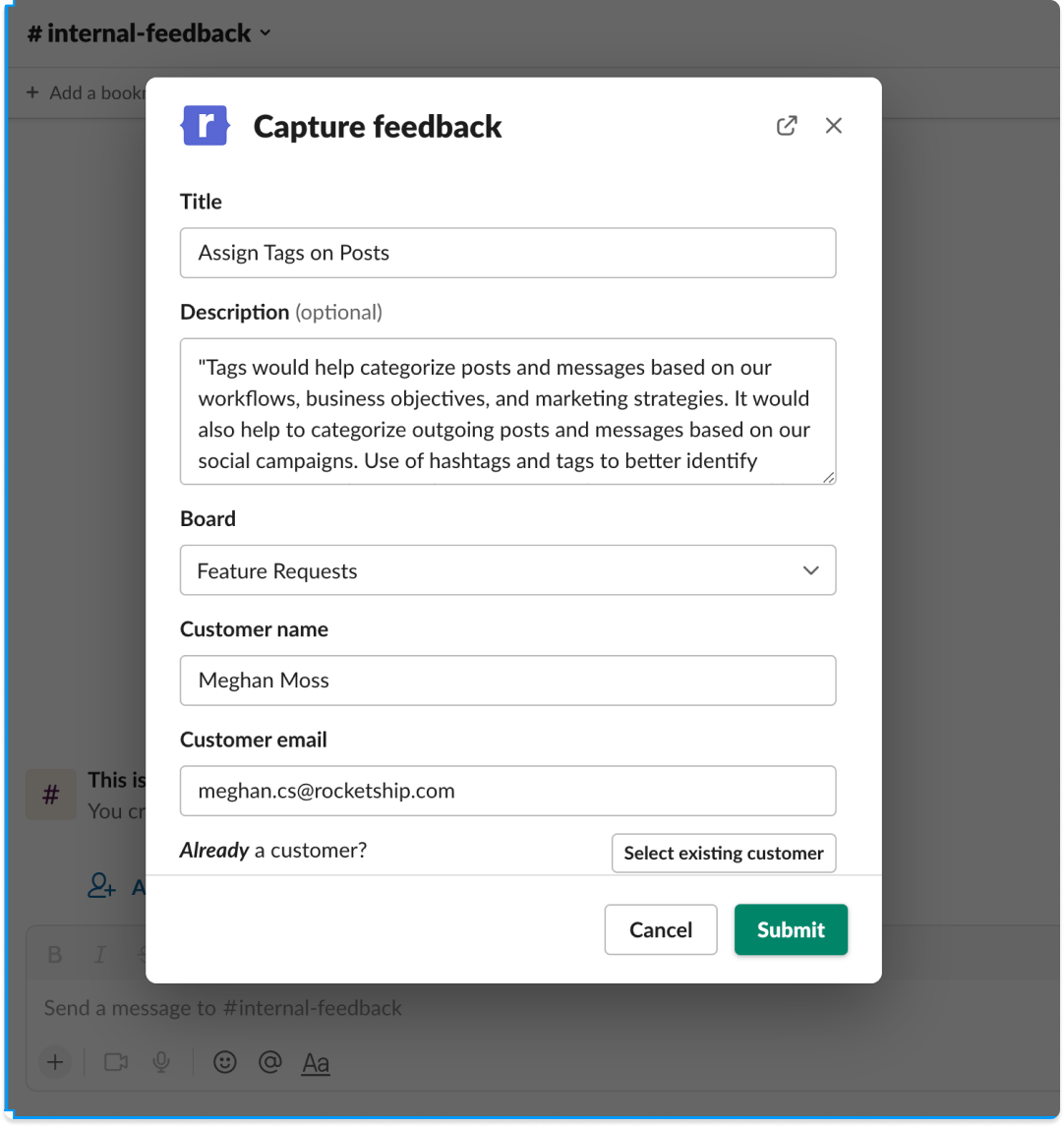 Drive Product Adoption
The key to driving product adoption is getting as many product-qualified leads (PQLs) as possible. A PQL is a customer who uses a product (either through a free trial or freemium model), finds value in the product, and converts into a paying customer. A PQL is different from a qualified marketing lead (MQL) because a PQL actually uses the product while an MQL is only aware of the product.
You want more PQLs. One of the best ways to get more PQLs is to efficiently monitor each user's in-app experience and make users aware of product features that matter to them. Rapidr has in-app widgets that collect in-app experiences to drive product adoption and feature awareness.
Experts suggest that PLG companies should focus on the leading indicators of retention: activation, engagement, and satisfaction. Make your freemium offer so good that your customers feel like they can't work without it. You want them to spend as much time on the tool as possible, grow to love it, and want to pay to access additional features.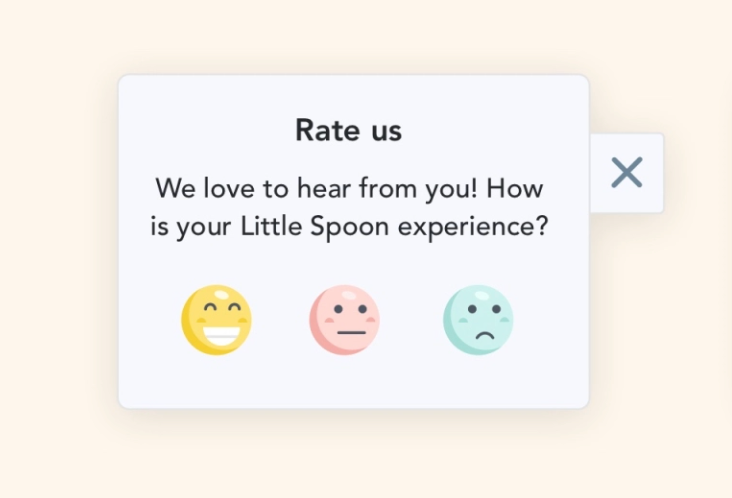 Deliver Value To Customers
Customers don't want to feel like their feedback is being ignored. Prove to them that you're listening and working towards building a product that truly meets their diverse needs by publishing new features and updates with product changelog.
Your product roadmap is one way to shadow you're collecting and listening to customers' suggestions. But you should also make collecting (and responding to) feedback a seamless and natural business process. That's how you'll create a product that customers love so much they won't want to leave it for something else.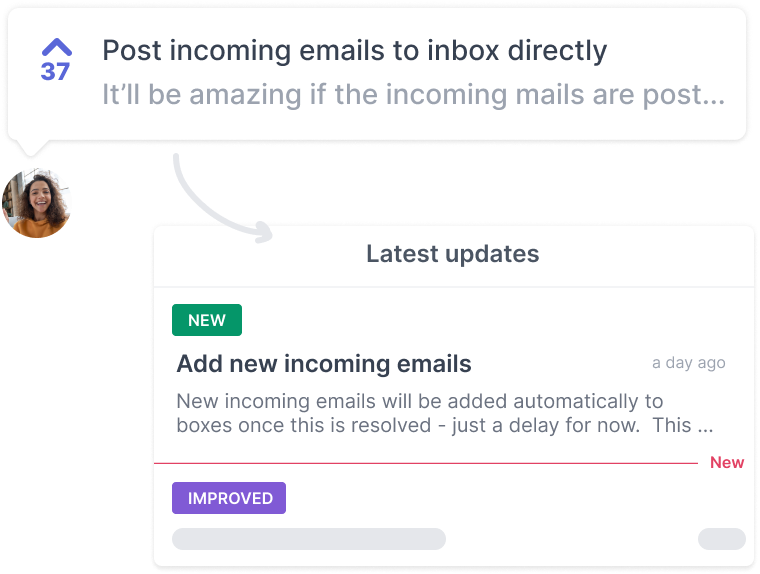 Let Rapidr Help You Use Customer Feedback For Product-Led Growth
Product-led growth is a customer-first strategy.
It's threefold: customer feedback, teamwork, and product improvement to increase revenue. Let customer feedback drive your product-led growth strategy to be in the same league as product-led growth giants like Slack, Canva, and Calendly.
To use customer feedback for product-led growth, companies should have a system that allows them to capture all necessary feedback from their customers and analyze this data quickly.
Rapidr helps SaaS companies set up a dedicated place to keep track of different types of customer feedback, improve their product while listening to their customers, and use product-led strategies to grow their SaaS. Sign up now to build better products with customer feedback.