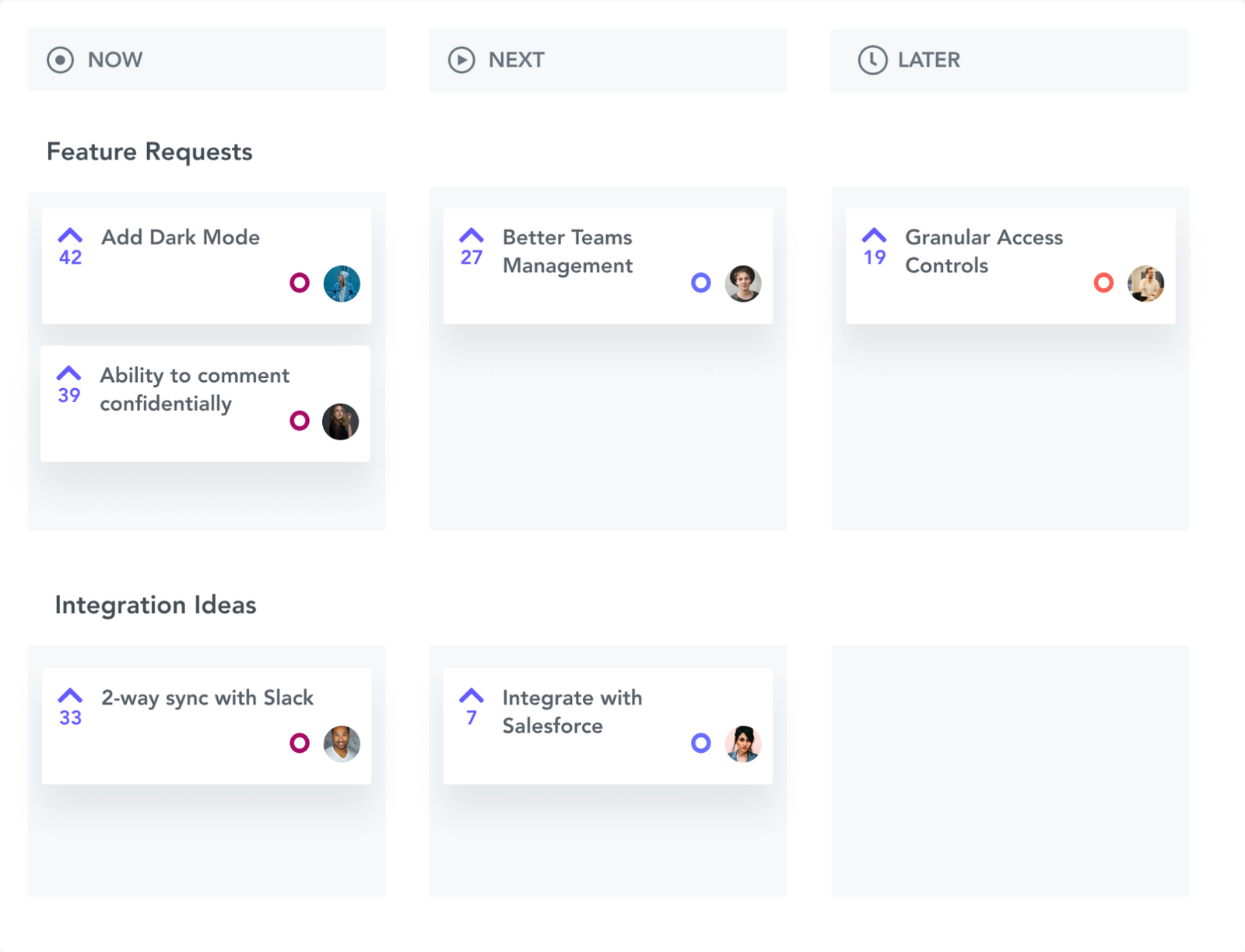 Why should you have a Public Product Roadmap (+SaaS Examples & Tools)
A public product roadmap is a guiding document and acts as the how and why of your product. It has loads of benefits and should be essential for all SaaS companies. Your roadmap should be accessible to the entire public.
Companies that embrace transparency as a core business value find that it leads to consumer trust, loyalty, and business success. - Leading With Transparency Promotes Customer Loyalty
What is a Public Product Roadmap?
A public product roadmap is a visual representation of the plan for your product. It can help you communicate with your employees, customers, and stakeholders about the future of your business.
A public product roadmap can also be used as a marketing tool to show off new features and get people excited about upcoming updates.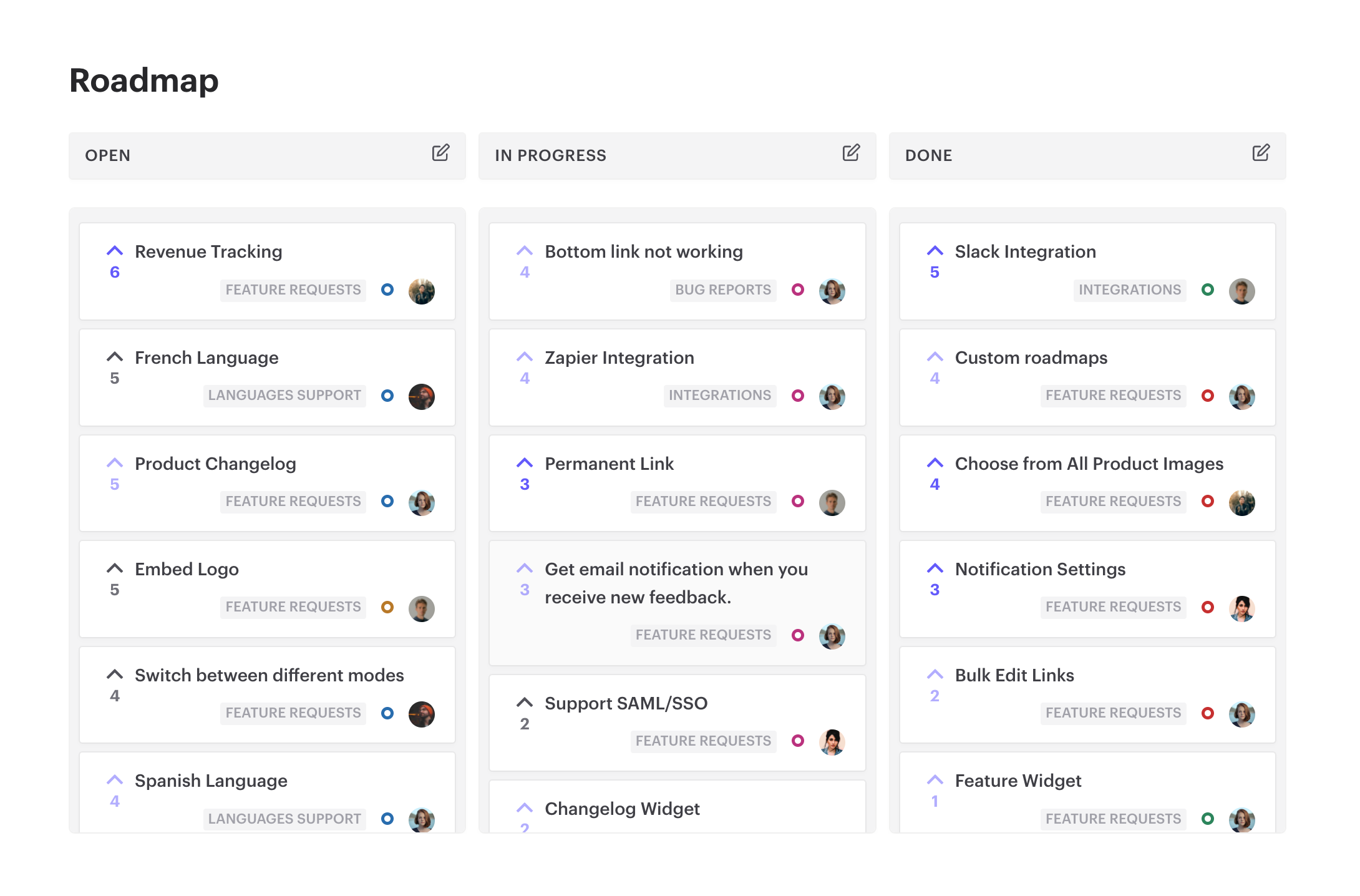 Who creates a Public Roadmap?
The product management team of a company is generally responsible for creating public roadmaps. The product owners, product managers, developers, and executive stakeholders also get involved. Some awesome public product roadmap examples, include Front, Slack, Github, and Buffer.
Why should I make my roadmap public?
A public product roadmap is an excellent way for a company to communicate what they are working on, what they have coming up, and how their products fit into the overall business strategy. You can even use a public roadmap tool to create a public roadmap.
What we're trying to do is provide a way for people to see what's coming, join in that dialogue and give us feedback and be able to collaborate with us. - GitHub's SVP of Product
The benefits of having a public product roadmap include:
Public roadmap keeps stakeholders up to date
Public roadmap helps create transparency
Lets potential users know what you're working on
Public roadmap reduces the need for questions
Public roadmap represents your plan to act on customer feedback
Looking for a public product roadmap tool? Check out Rapidr.io. Sign up now.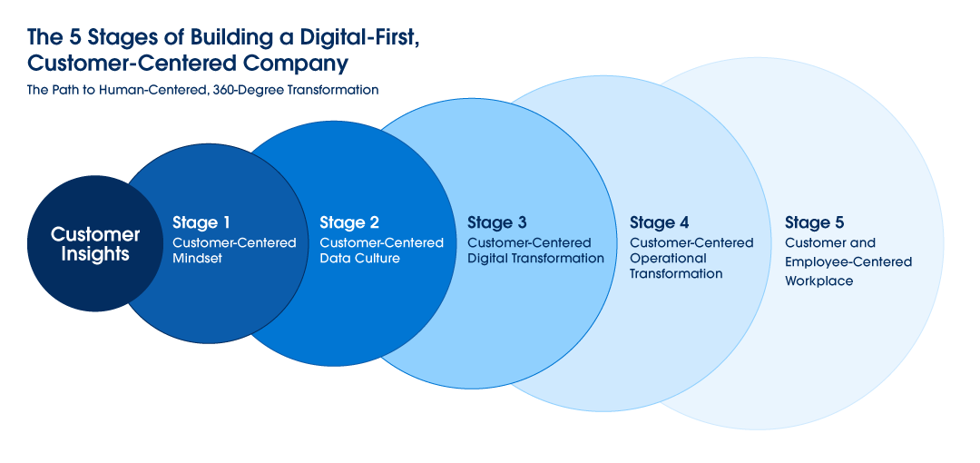 Public roadmap helps create transparency
Transparency is one of the best ways to get people to engage with you. Your clients and customers will love the transparency, and be more willing to give you customer feedback and directly interact with you.
A study by Label Insight revealed that 94% of consumers would be loyal to a brand that offers complete transparency, and KPMG called customer loyalty "the gift that keeps on giving."
Why is this important?
It gives your customers the chance to collaborate with the team; they can see what is about to come and provide you with feedback on your projects.
And customer feedback is crucial for your public product roadmap as it keeps them coming back, and they are what drive your products.
User feedback can assist your decision-making and influence product decisions and innovations.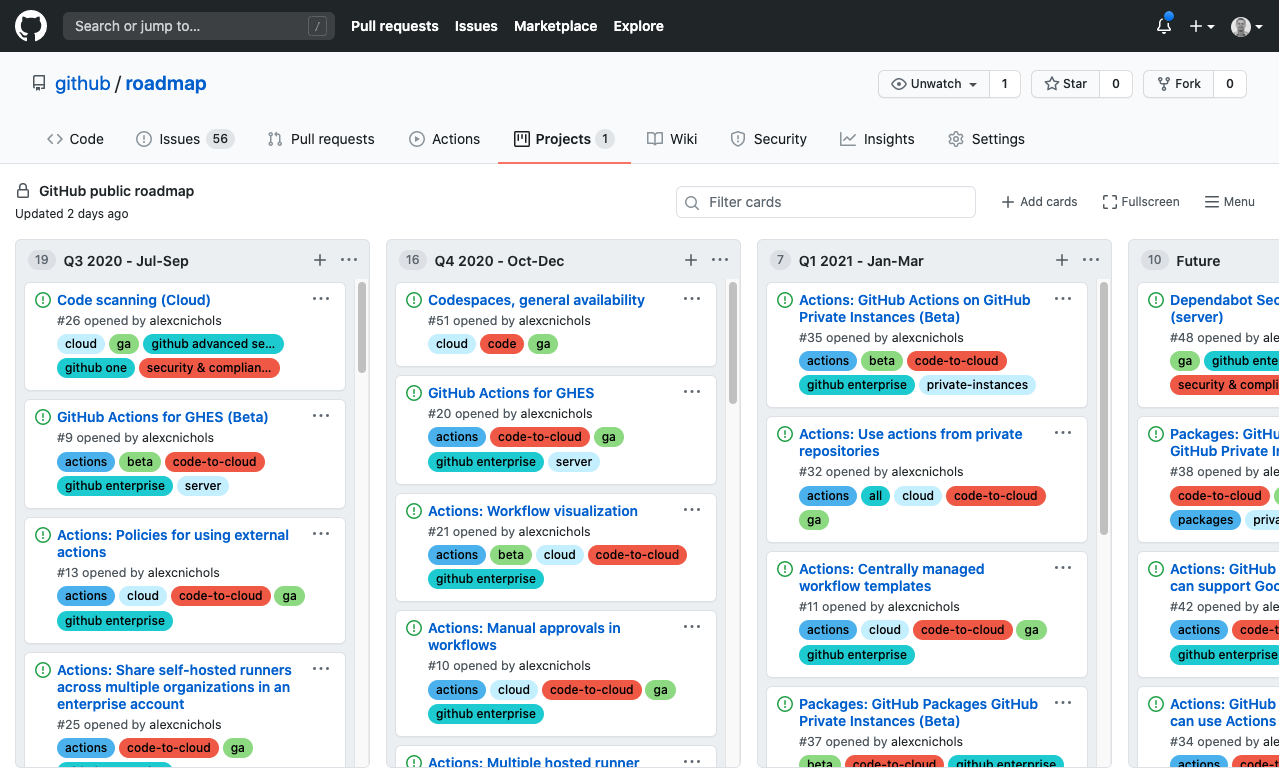 Lets potential users know what you're working on
New people visiting your website will appreciate the transparency just as much. It gives them a clearer picture of what they are signing up for and what's still in store for the specific SaaS companies they're looking into.
You can use your public roadmap tools, such as Rapidr, to make you stand out from your competitors.
Why is this important?
You will constantly want to attract new users. After all, that's what keeps you going. Giving them a clear idea of what you are doing and what's to come makes them more inclined to get involved.
Showing people your values and directions will surely attract customers.
Public roadmap reduces the need for questions
Your own public roadmap is excellent as it lays out all the answers for your team and your customers. It can be a superpower for your company's sales team, making it much easier for them to close sales.
A Bright Local study shared that 76% of people trust online reviews as much as recommendations from family and friends.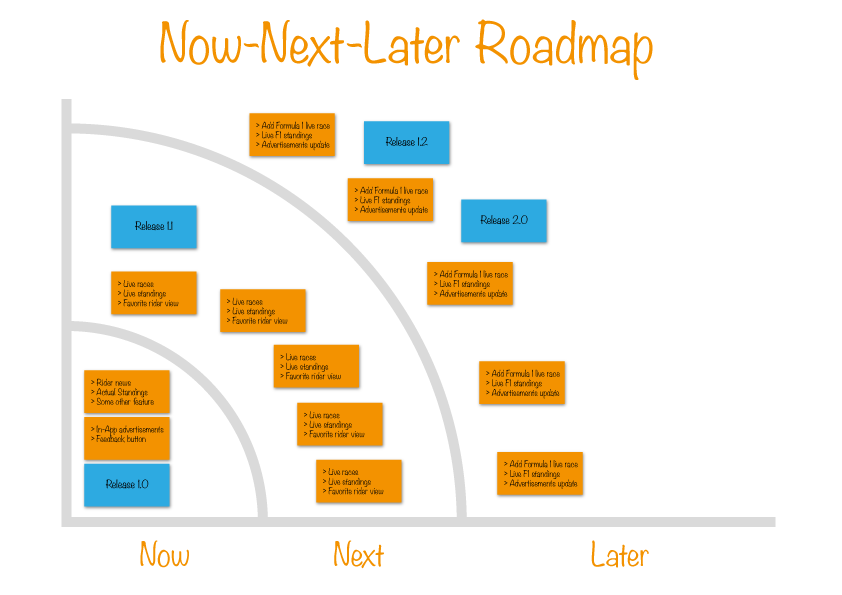 Why is this important?
This is important because your sales team doesn't need to waste time answering too many questions. Instead, they can immediately direct people to your public roadmap and show them what's in progress and the answers. It helps close the customer feedback loop as well.
It is great because it shows people you have goals and a sense of direction. In addition, it saves your customers and customer success team valuable time.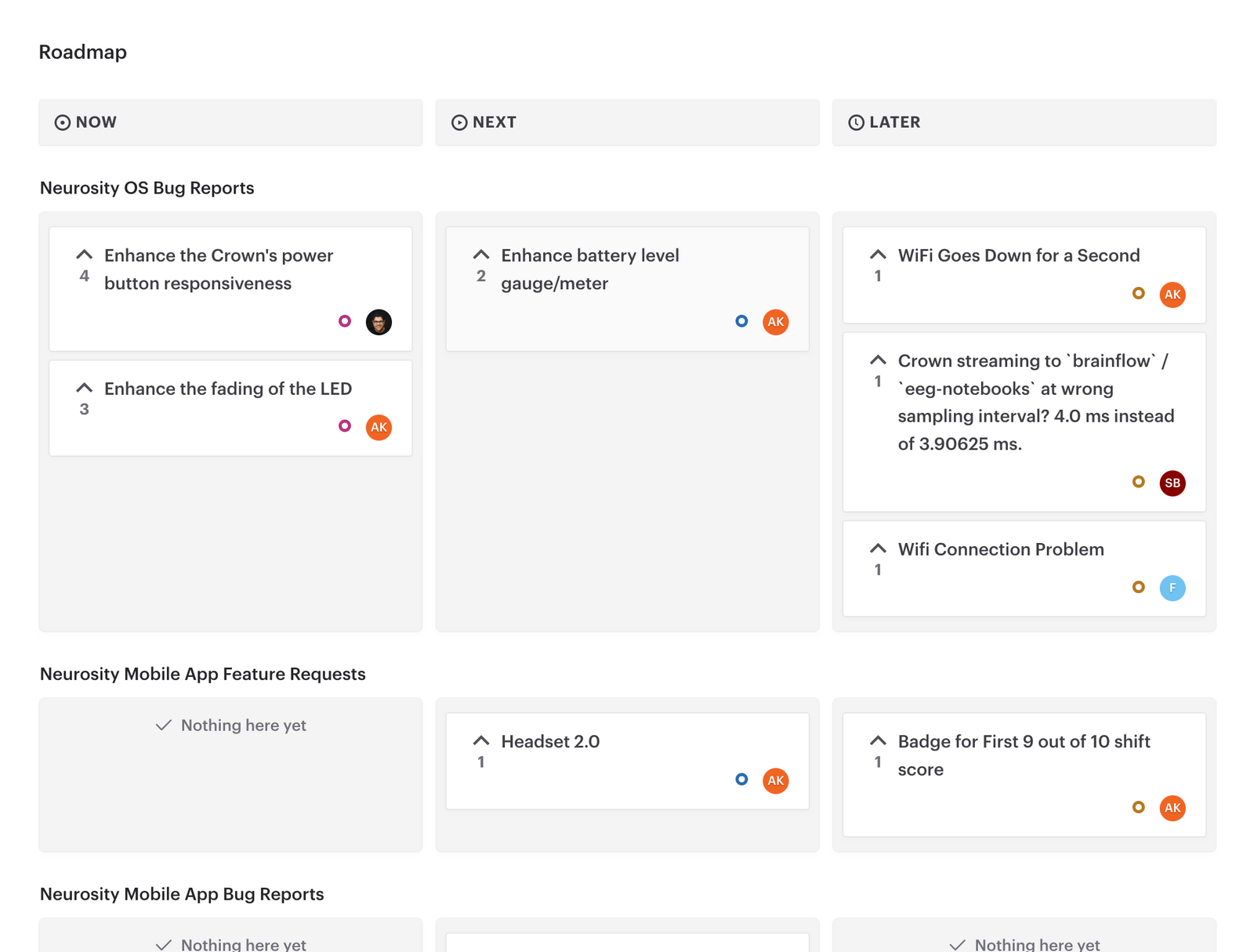 Users can get a better understanding of the progress of feature requests
A public roadmap shows users what your current priorities are,  goals, and direction, regardless of what you use, either Trello, Google Sheets or a public roadmap tool like Rapidr. Users can see what you are not working on, showing them what you are currently building on.
We hope our customers and teammates feel more closely connected to the features we're building, how they'll work, what they could do to make their social media life easier and more successful.  - Buffer Transparent Roadmap
Why is this important?
It shows users what's in the pipeline and the added value that your product will be getting, it can also get them excited for what's in store, and they'll get a good idea of how much time everything will take. This can avoid any disappointment or uncertainty.
Knowing what is and what isn't happening is much better than wondering what is happening. It clarifies what you are up to and puts everything into perspective.
Public roadmap keeps stakeholders up to date
You can use your public roadmap to answer product questions and communicate with stakeholders such as teammates and investors. The information on your roadmap is valuable and necessary to keep everyone in the loop.
Why is this important?
Once again, this saves you time and means that your stakeholders will constantly be updated on any changes, progress, or when a task or project moves into its next phase.
Looking for a public product roadmap tool? Check out Rapidr.io. Sign up now.
Public roadmap represents your plan to act on customer feedback
Public roadmaps clearly show users how you plan to act on their feedback and how you may implement it into your project. It also shows how you prioritize features and how much you include your customers in the product development process.
Of course, we have a vision for Front. But the opportunity to lay out this vision in front of our users' eyes, and ask them to show us the easiest path the get there, is invaluable. We suggest the ideas that we feel most strongly about and let our users tell us what really "clicks" with them. Win-win. - Front
Why is this important?
Users want to know that you value their input, and showing that you appreciate their feedback and take it seriously is essential as it gives your users confidence.  This motivates them to provide you with more feedback and feature requests in the future.
In order to keep the customers engaged, you need to show them that you are listening to their feedback and trying to make changes. A public roadmap combined with a product changelog is a good way of communicating your plan and making it transparent for the customers.
Top Public Product Roadmap Tools
Public roadmap tools are used to help you keep track of your product development process. These help you manage the entire process, from defining your goals and objectives to developing prototypes and finally launching the product.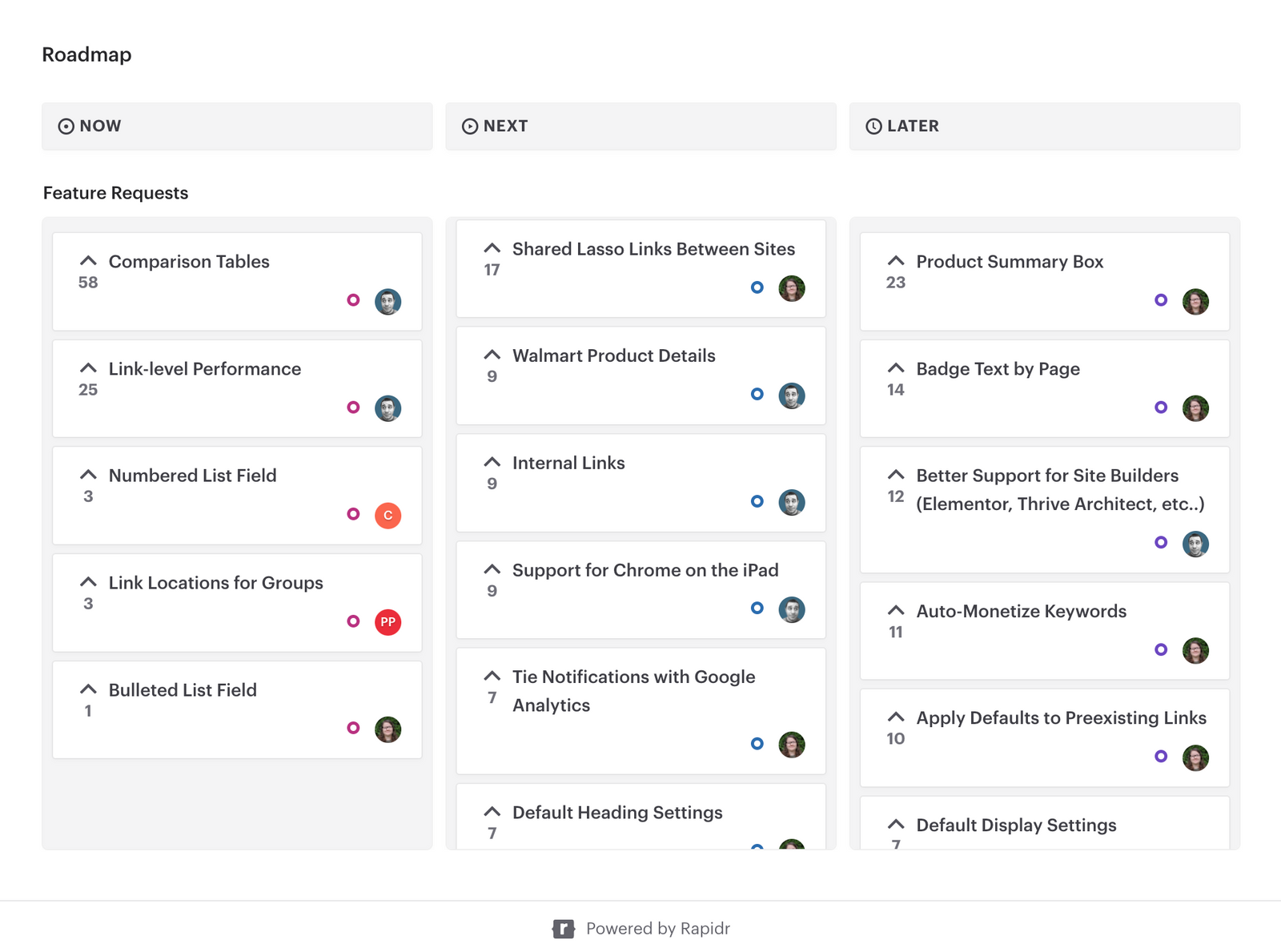 Companies like Lasso and Neurosity have their public product roadmap built-in Rapidr. It helps them to:
Streamline their feedback process with a visual public roadmap and update all stakeholders on their product decisions and prioritized features.
Communicate their product strategy visually. Get everyone on the same page. Work on highest-priority feature requests.
Achieve customer loyalty and support by presenting an easy-to-use product roadmap with the product vision.
Trello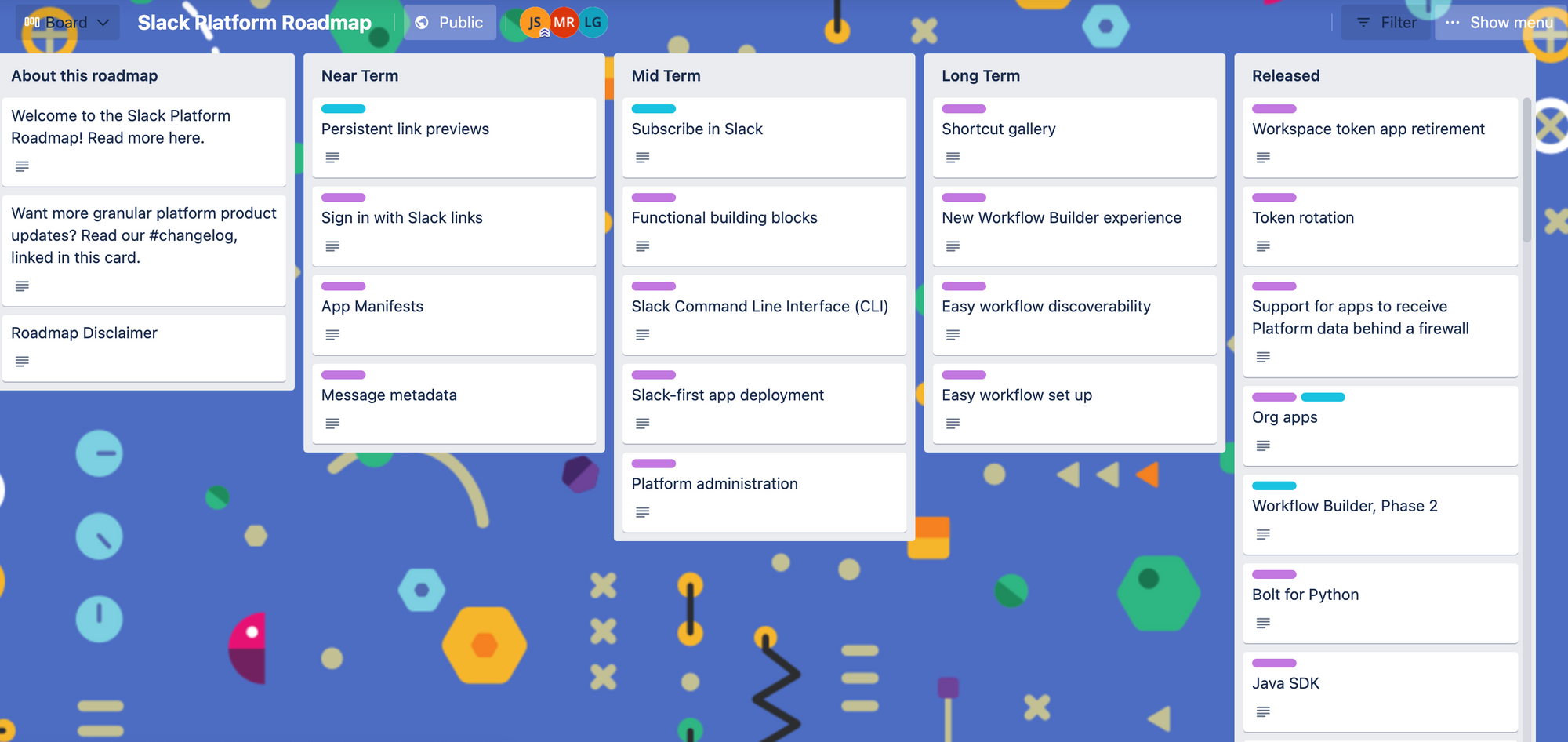 Buffer and Slack have their public product roadmap built-in Trello. Trello is a popular project management tool that helps companies organize and manage projects. Many organizations also use it to collect customer feedback, although it focuses on project management. Learn how to manage feedback and create a product roadmap in Trello.
Airtable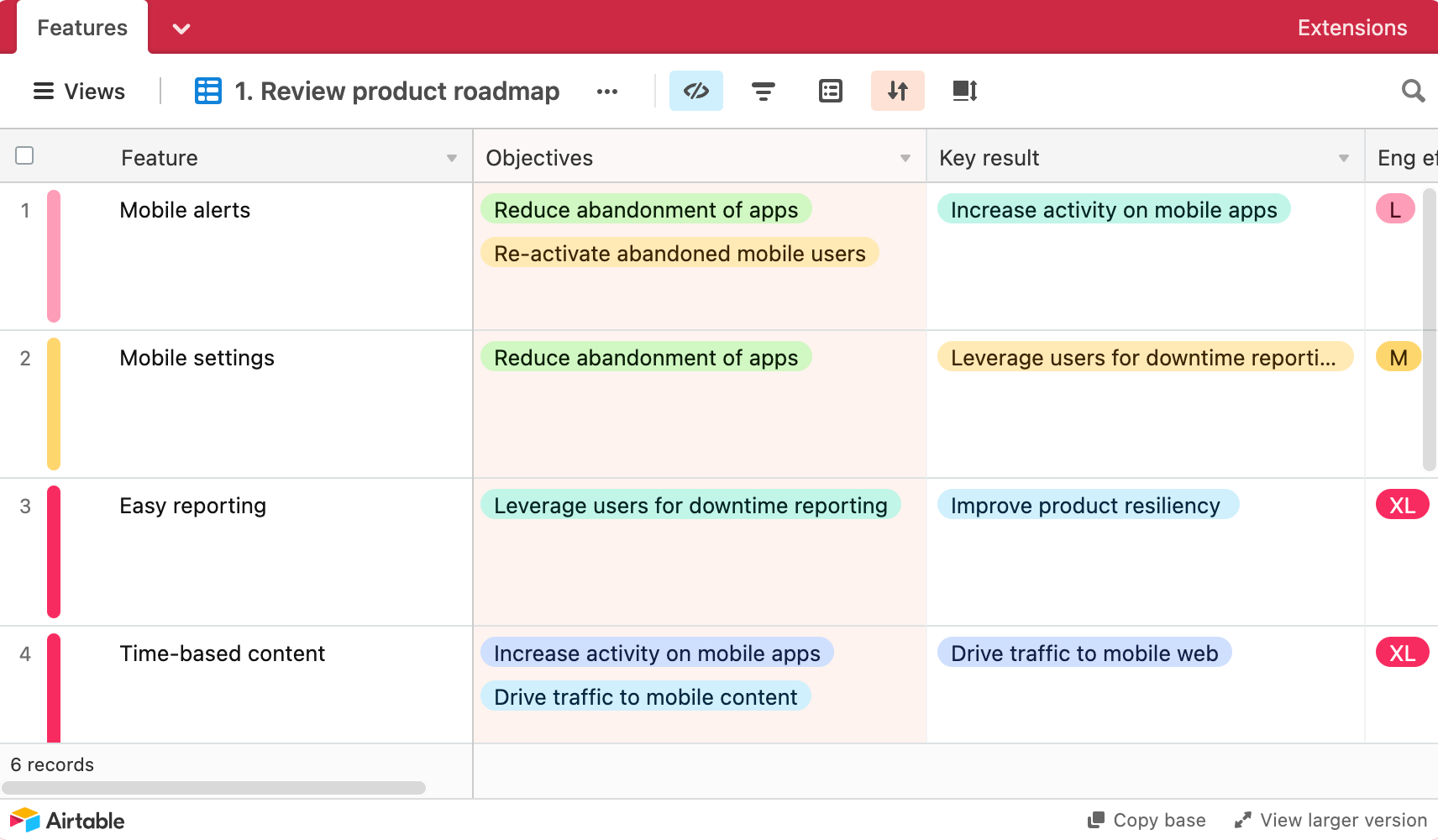 Airtbale provides product roadmap templates to make your roadmap public. It allows you to customize and tailor your plans to meet your needs, enabling you and your team to monitor progress and stay agile each step of the way.
It supports both long-term product vision to present to executives, and detailed roadmap for your development team in one accessible place, empowering each stakeholder and team member to have the information they need.
Notion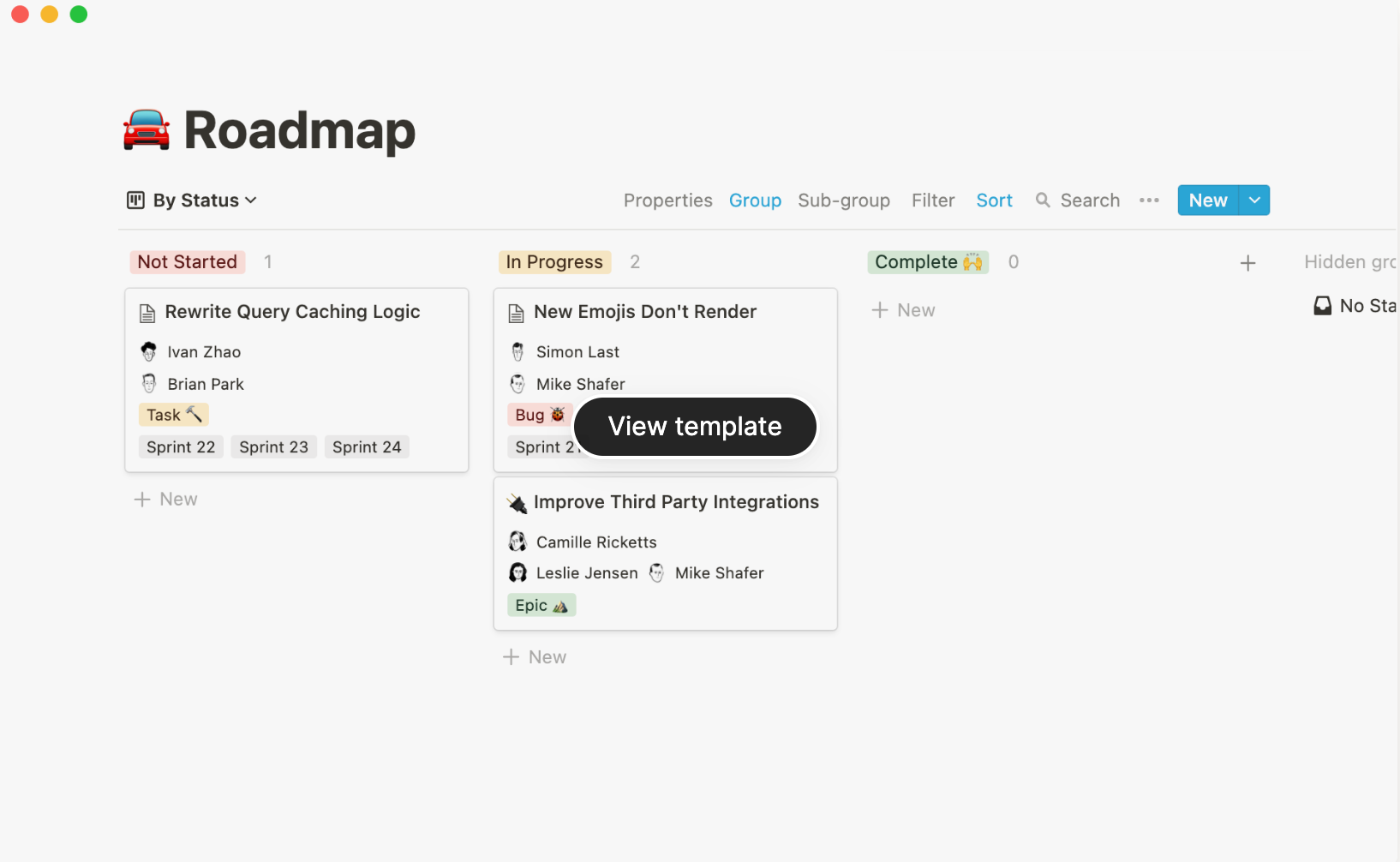 Notion also provides roadmap templates to create your roadmap public. This template helps track all of the project work. Organize your projects by epics, sprints, tasks, and bugs, and view the database in different ways to see projects by status, engineer, or product manager. It was used by companies like Gumroad, Tally, etc.
What if my competitors steal my ideas if I have a public roadmap?
Competitors stealing your ideas is one of the cons of having a public product roadmap. But the pros far outweigh the cons.
It depends on your motivation; a public roadmap may not be the best idea if you constantly want to outperform your competitors. But you will also have a competitive advantage due to maintaining transparent communication and dedication to your users.
Create a public roadmap, and give Rapidr a try for free. Rapidr helps SaaS companies be more customer-centric by consolidating feedback across different apps, prioritizing requests with a public product roadmap, and closing the feedback loop with release notes.
Looking for a public product roadmap tool? Check out Rapidr.io. Sign up now.