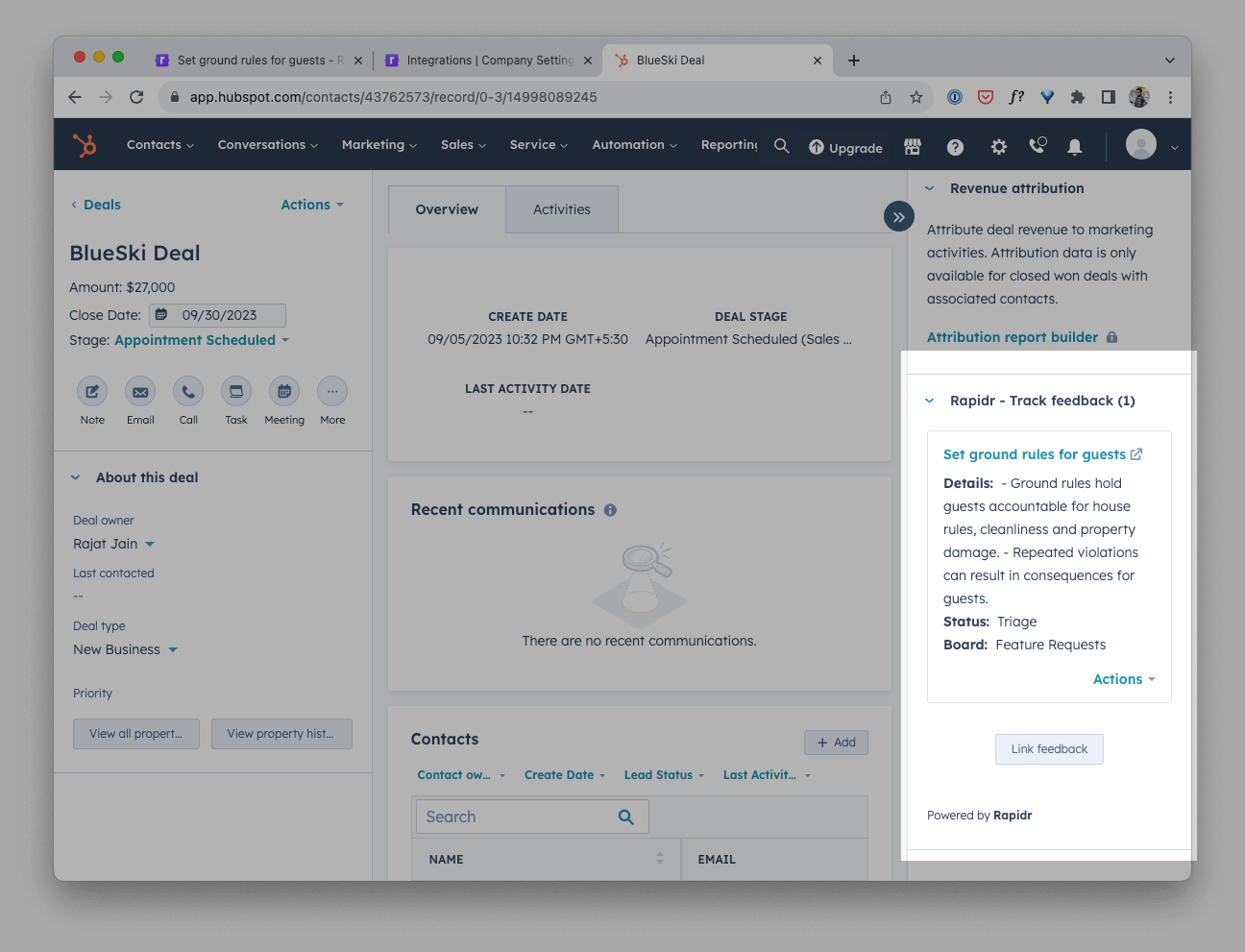 Track feature requests from your contacts and prospects
Rapidr makes it effortless to keep track of feature requests and their progress in HubSpot, helping you stay on top.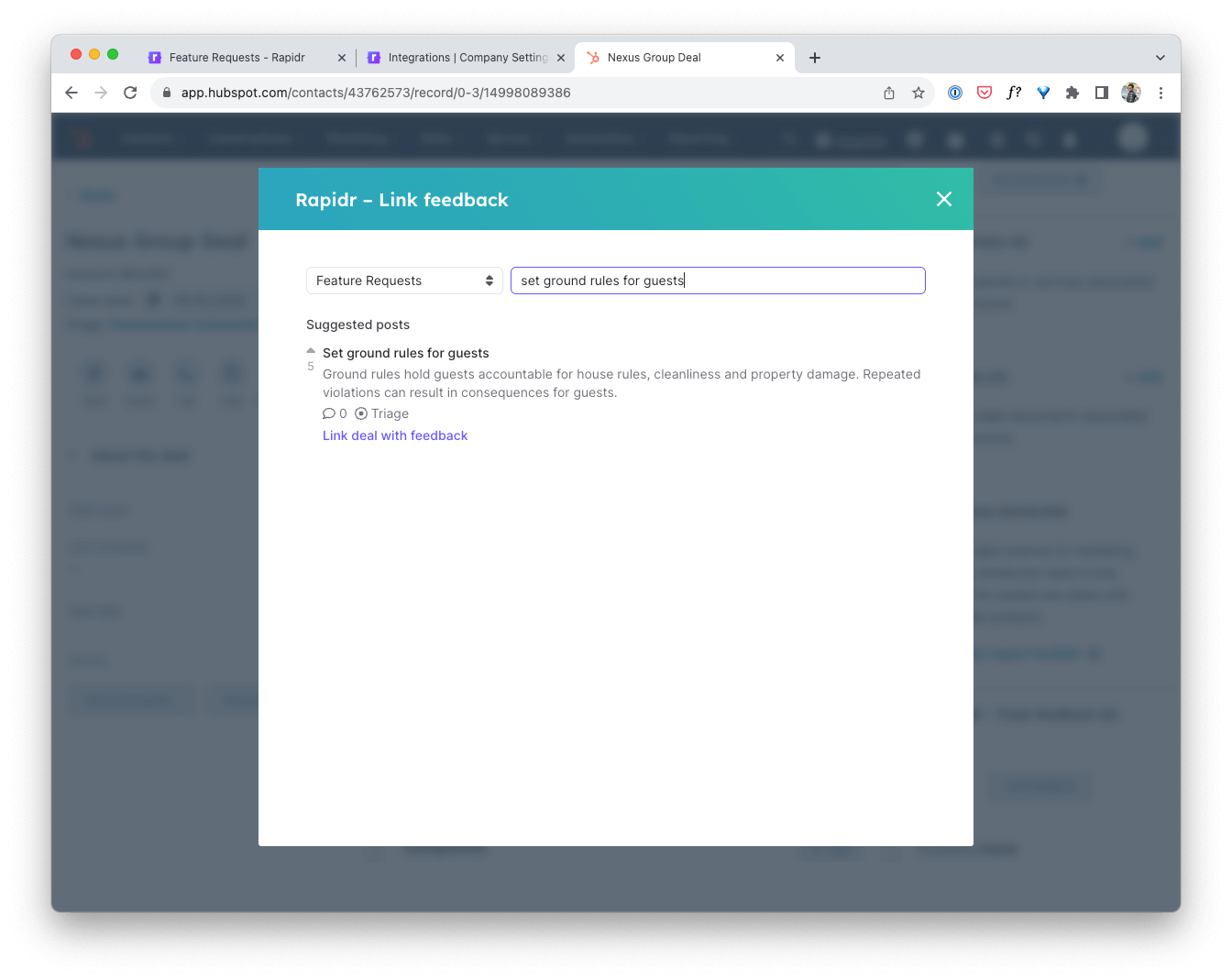 Seamlessly bridge the gap between your customer-facing teams and your product team
Seamlessly send feedback to your product team without disrupting your current workflow. Effortlessly search and create Rapidr posts directly from HubSpot.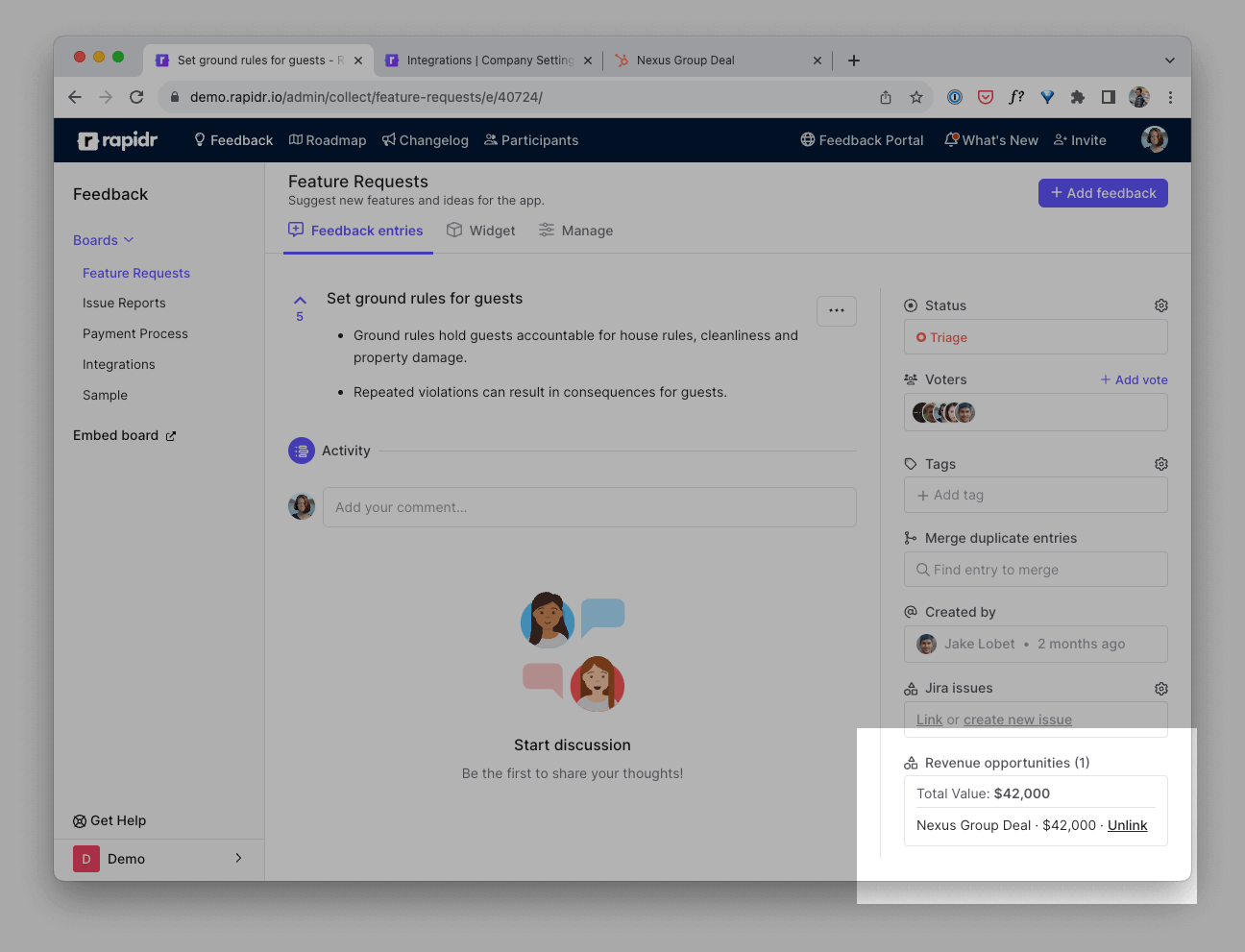 Make informed decisions with revenue impact
Rapidr helps you link potential revenue opportunities with feature requests, informing your product decisions effectively.