14 Feature Voting Tools For SaaS Companies (& Why should you use feature voting tools)
Every product team needs to know which features are critical for their customers. It's not simple: you simultaneously cater to various customers across various industries and personas. You need tried and tested tools to help you choose which features to work on. That's where feature voting comes in.
Feature voting is one of the best ways to take the guesswork out of your roadmap and feature prioritization.
What is Feature Voting?
Feature voting is when customers vote for ideas or features they need on your product roadmap or an idea board. Feature voting is also referred to as product or roadmap voting. The idea behind this approach is that it's easier and more scalable to crowdsource user opinions, ideas, and suggestions than other ways of communication.
The way it's done is through a customer feedback portal where your customers can post their ideas, requests, and features, or they can vote on existing ones.
The result: you've got a nice-looking public product roadmap that sorts itself by the popularity amongst your customers.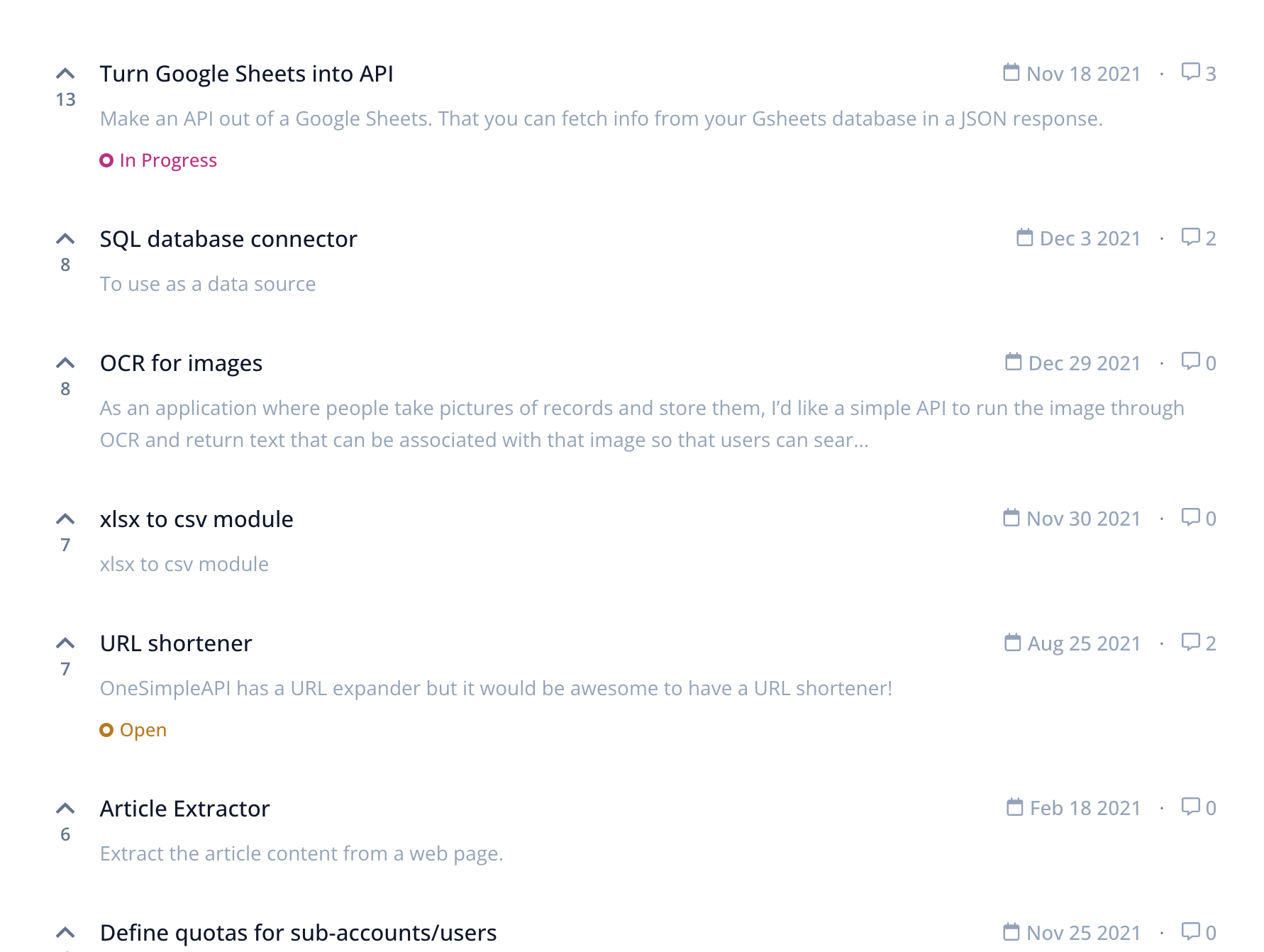 Why should you use Feature Voting?
You should use feature voting to prioritize your product roadmap for many reasons. Here are some of the best reasons in no particular order:
1. Feature voting takes the guesswork out of roadmap prioritization with objective data straight from your customers
The best source for what you should build in your product comes straight from your customers using it daily.
When your customers vote on ideas already on your roadmap on a roadmap prioritization tool like Rapidr, it gives you confidence that you're solving the right problems for your customers. The number of votes attached to each feature idea validates the need for the feature and, intrinsically, its priority.
And, when your customers vote on a feature idea from one of your boards, it helps surface things you didn't know your customers needed or had a use case for. It's like finding diamonds in the rough.
Prioritization can be as simple as sorting the ideas by "Most voted," You have a list of the top requested feature ideas in an idea voting board.
Or, you can go a few levels deeper and combine votes with various other data points like an effort to develop this feature, how many customers this feature would cater to, how much confidence you have if you're building the right things, etc. Many product roadmap prioritization frameworks like the RICE framework, MoSCoW method, Kano Model, etc.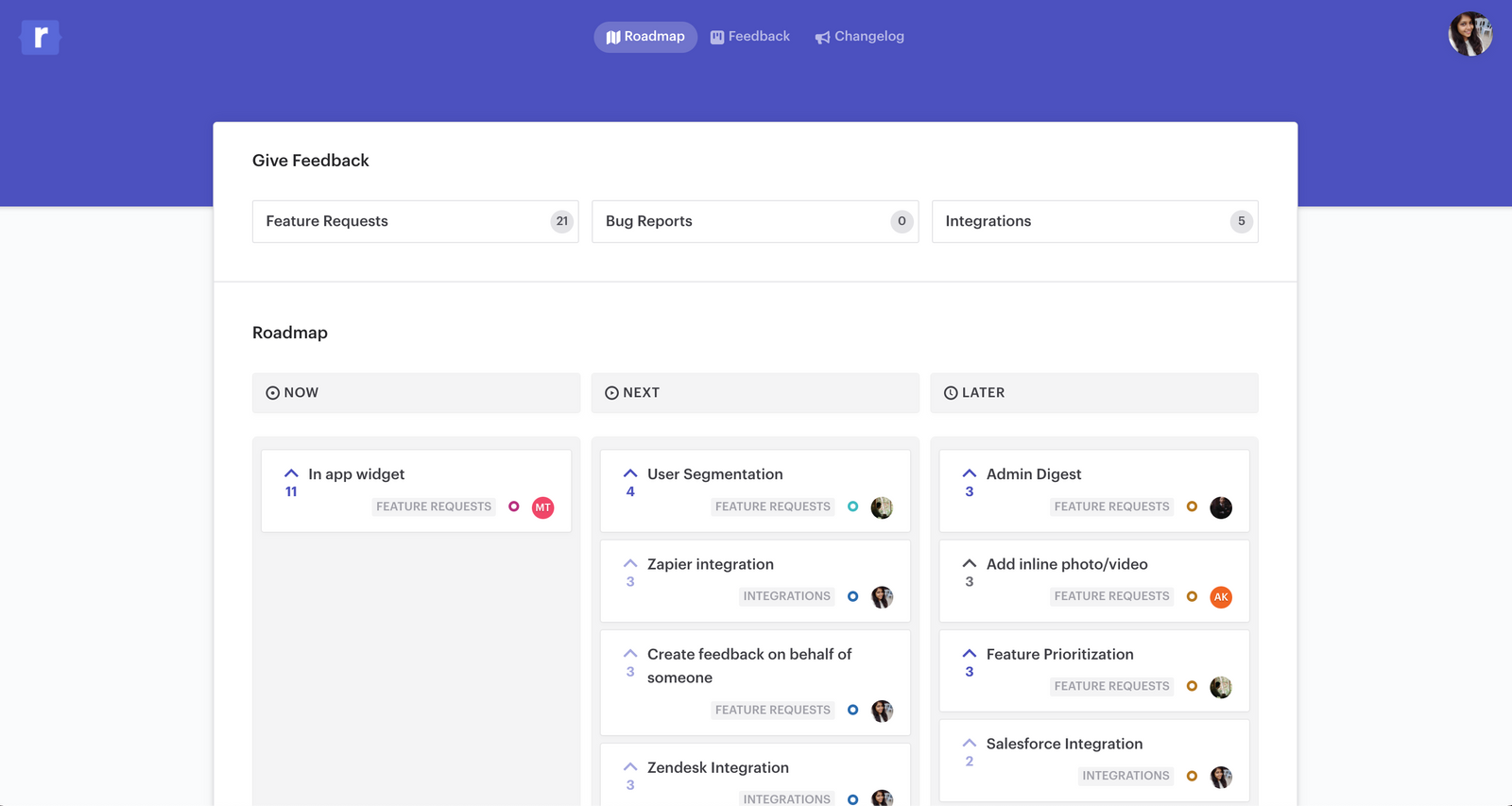 2. Feature voting helps you understand your customers' needs
Customers have varying needs, and a feature voting forum is perfect for finding ideas that cater to the widest customer base.
Your customers will upvote the feature ideas that they find most critical for their workflows. It can also help you surface them easily by slicing and dicing by their revenue impact or other metrics you care about.
It also helps you better understand the different segments of your customer groups by observing the type of feedback or idea they leave on your board. This will help you make broad segment decisions and pass valuable feedback to the customer-facing teams.
3. Feature voting helps in closing the feedback loop
One of the greatest joys of product development is writing a thank-you email when you finally release a feature to the customer who suggested the feature idea. This is called closing the feedback loop. You take their feedback from ideation to development to your customers' hands.
Feature voting tools can help you do this at scale. When you ship an idea, we automatically email the author and everyone who showed interest by voting or leaving a comment without any manual intervention.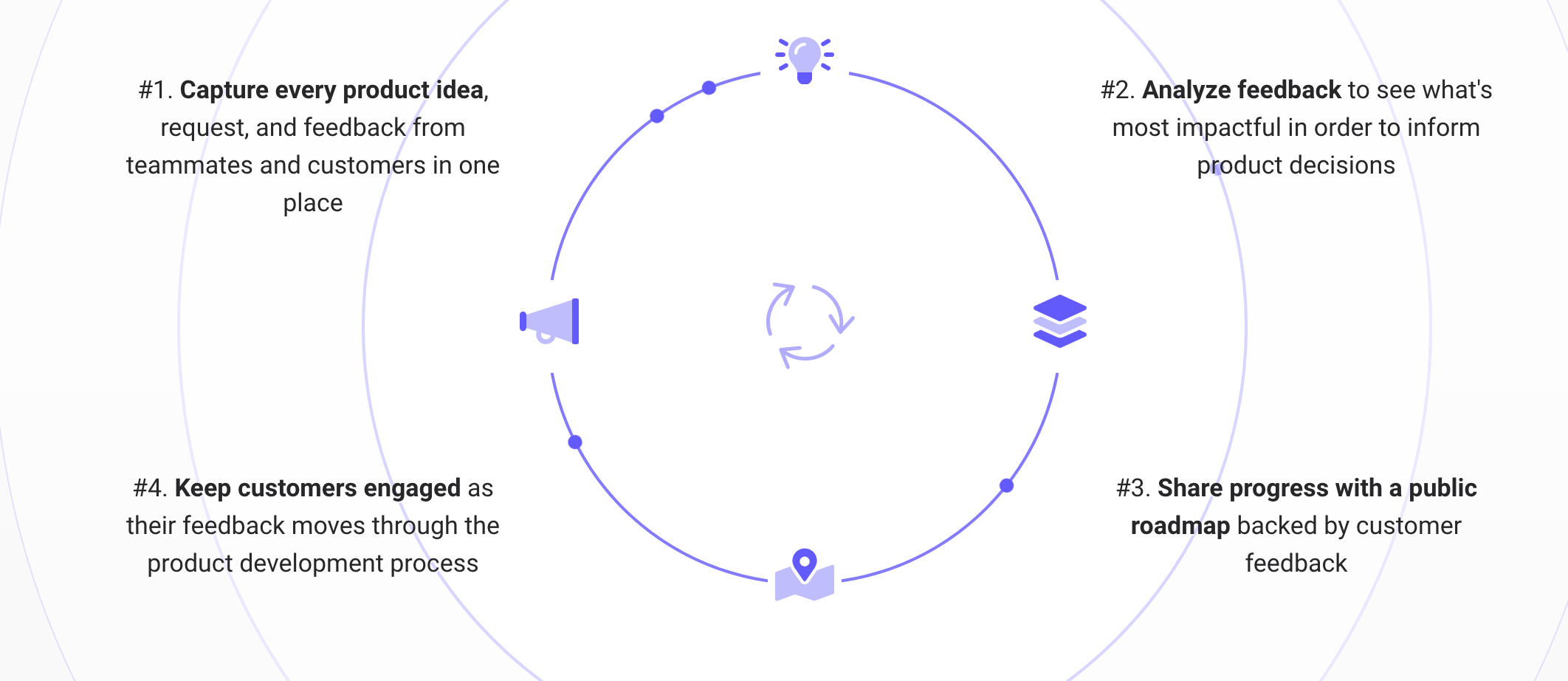 4. Feature voting helps bridge the divide between customers and your team
Lastly, the main idea behind feature voting is to let customers have a persistent place to share their ideas and feature requests with the team. This allows a common ground for your teammates to collaborate with the customers and them. After all, product building is a team game.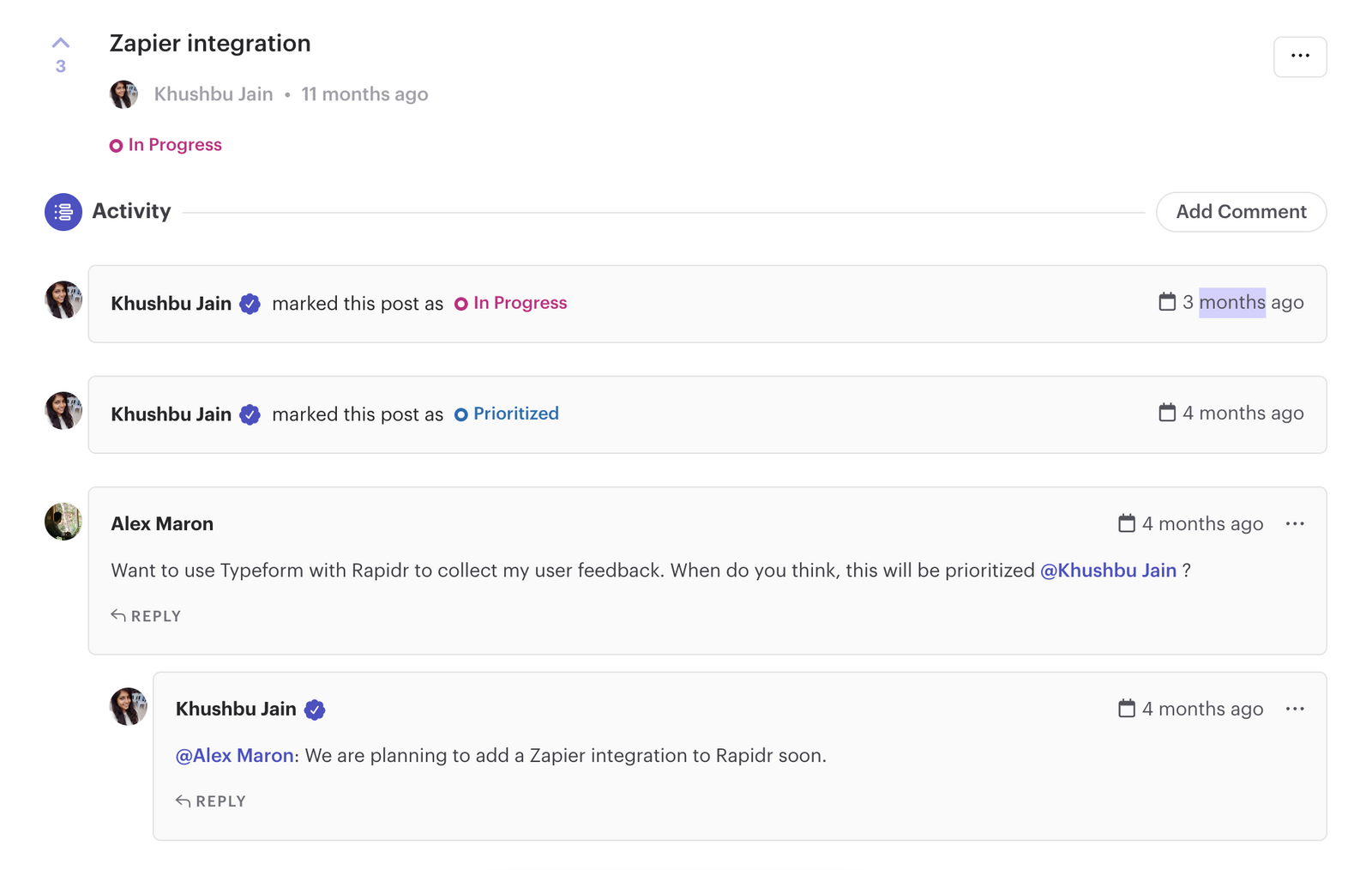 Best Feature Voting Tools For Product Managers in 2023
Let's see the best feature voting tool for product managers for collecting and managing feature requests: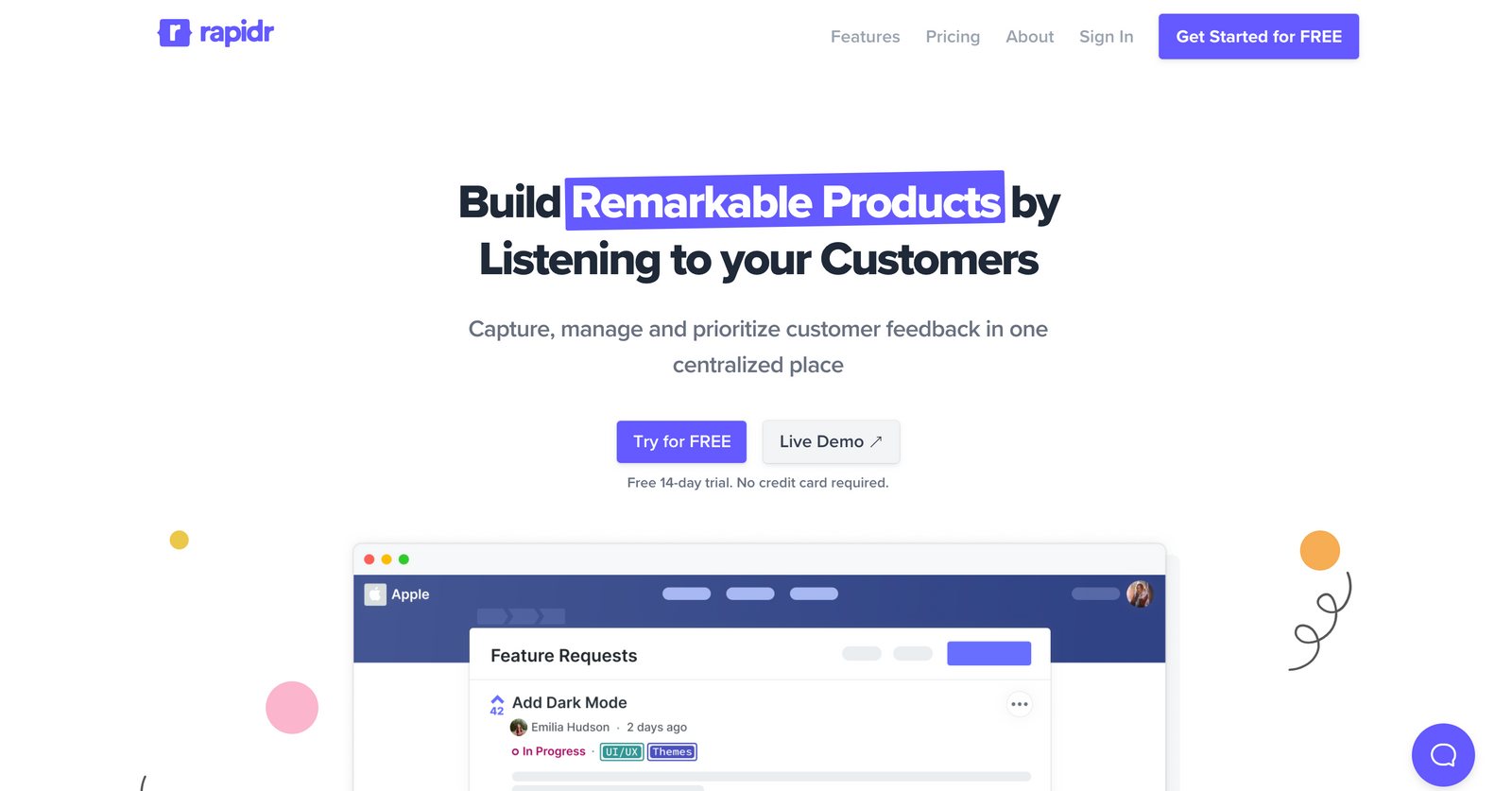 Rapidr helps you track features, ideas, and other suggestions on the customer feedback portal. It helps you manage the entire feedback lifecycle, from capturing feature requests to prioritizing features, informing the product roadmap, and sharing product updates with the release notes. Feature voting is enabled by default on your customer feedback portal and the feedback widget.
Rapidr also allows you to capture and track all user feedback and organize and analyze it in a centralized location in one single place. Then, inform your roadmap with the most critical feedback, notify users of what's new with release notes, and close the feedback loop feature.
Pricing
Rapidr's pricing starts at $49/month, including unlimited admins and all the basic features to get you started in the basic plan.
Use Cases
Idea voting tool, online voting tool, feature voting software, feature request tracking system, and product feedback tool.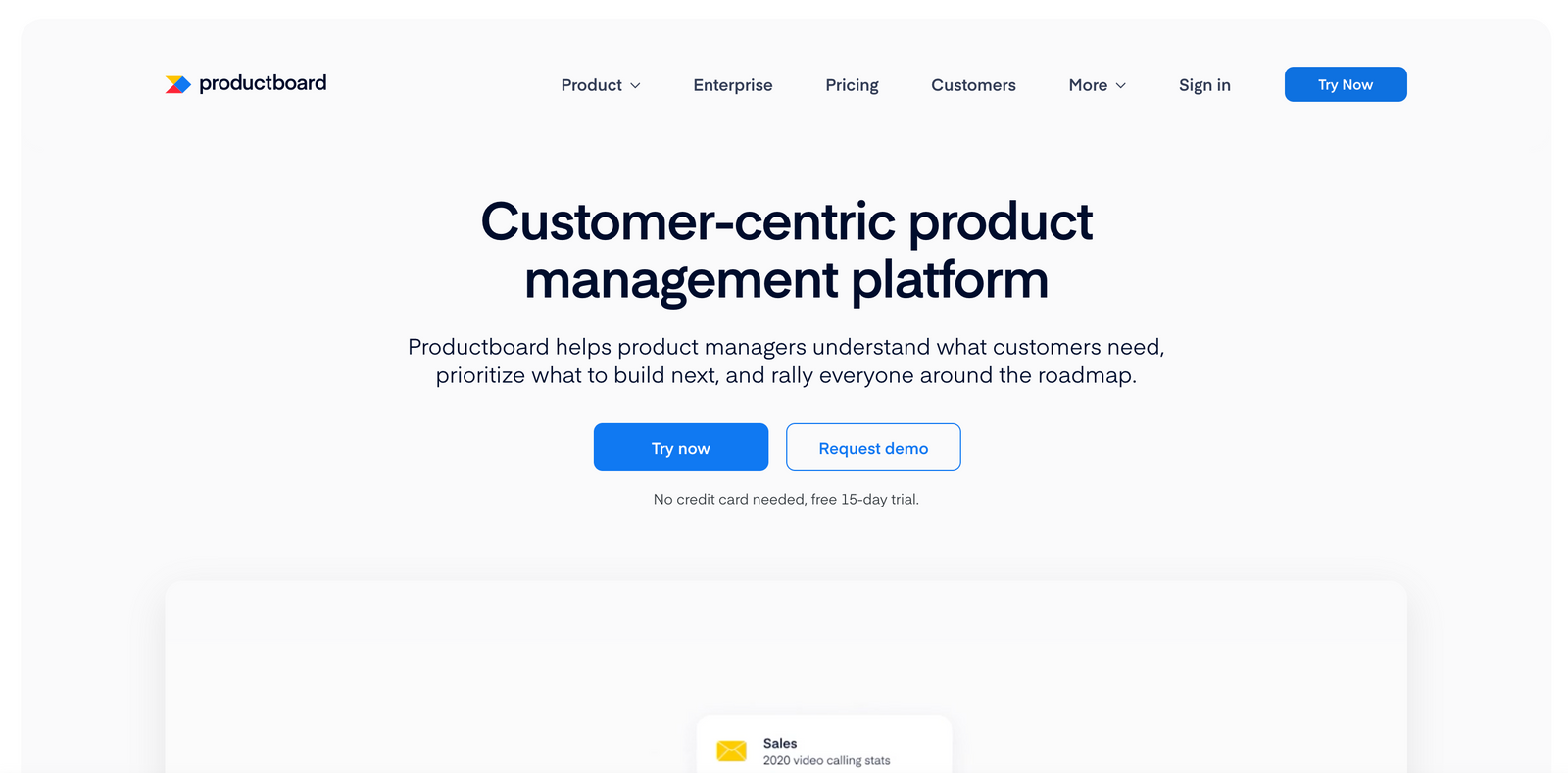 Productboard is a project management tool that helps product managers understand what customers need, prioritize what to build next, and rally everyone around the product roadmap. It consolidates customer feature requests into a prioritized roadmap based on upvotes on features.
Productboard Pricing
Productboard's pricing starts from $25/month/maker. So with a team of 5, you're already at $125/month.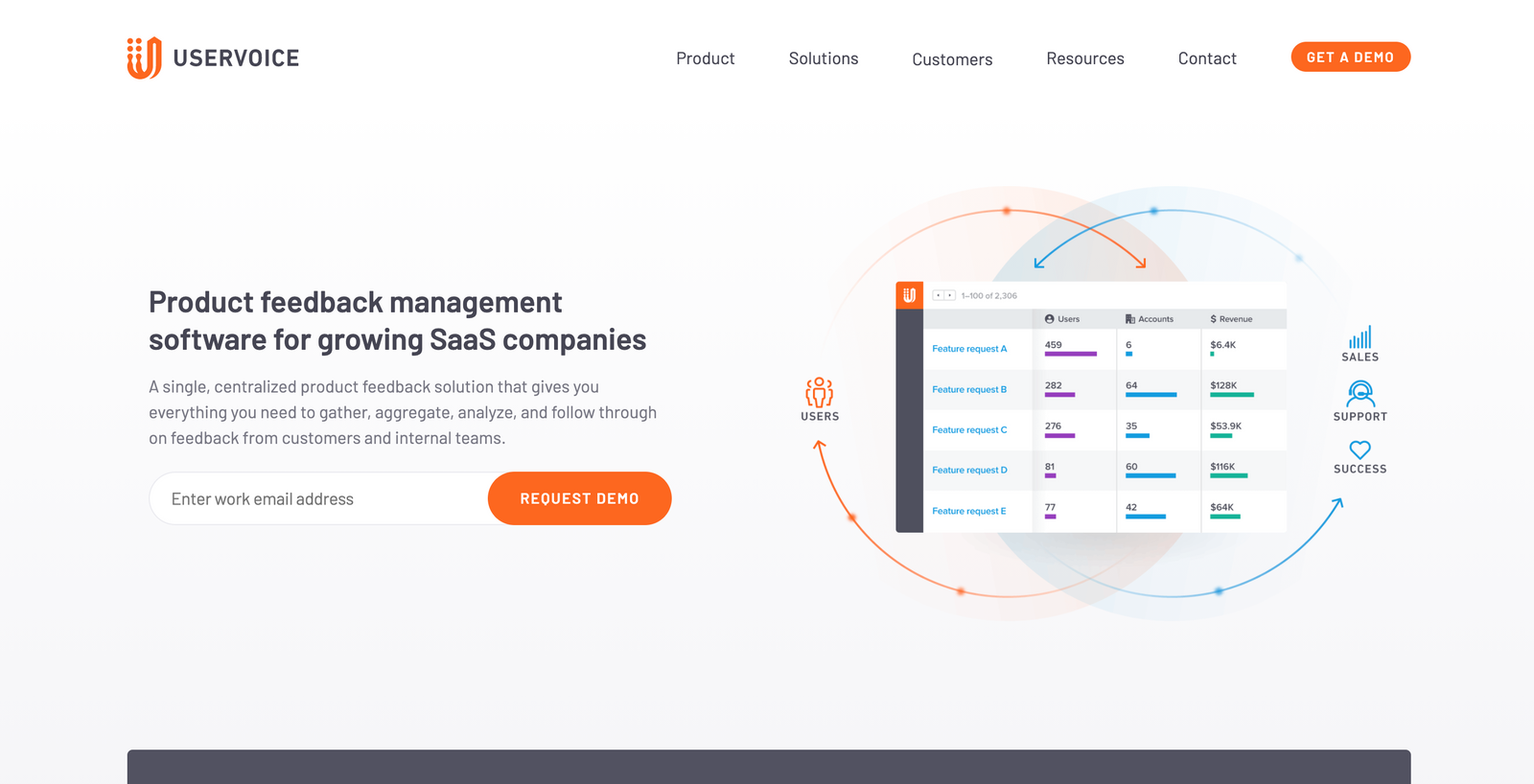 UserVoice caters to enterprise companies that want to gather customer feedback and process support requests like feedback forums.
UserVoice allows companies to create feature request voting boards for customers to share their idea and votes. It provides an advanced version of feedback software for organizing and managing customer feedback and is highly suitable for large organizations, especially regarding reporting.
UserVoice Pricing
Contact for a custom quote and talk to sales. Pricing plans start at a whopping $799/ user /month with an annual agreement billed quarterly.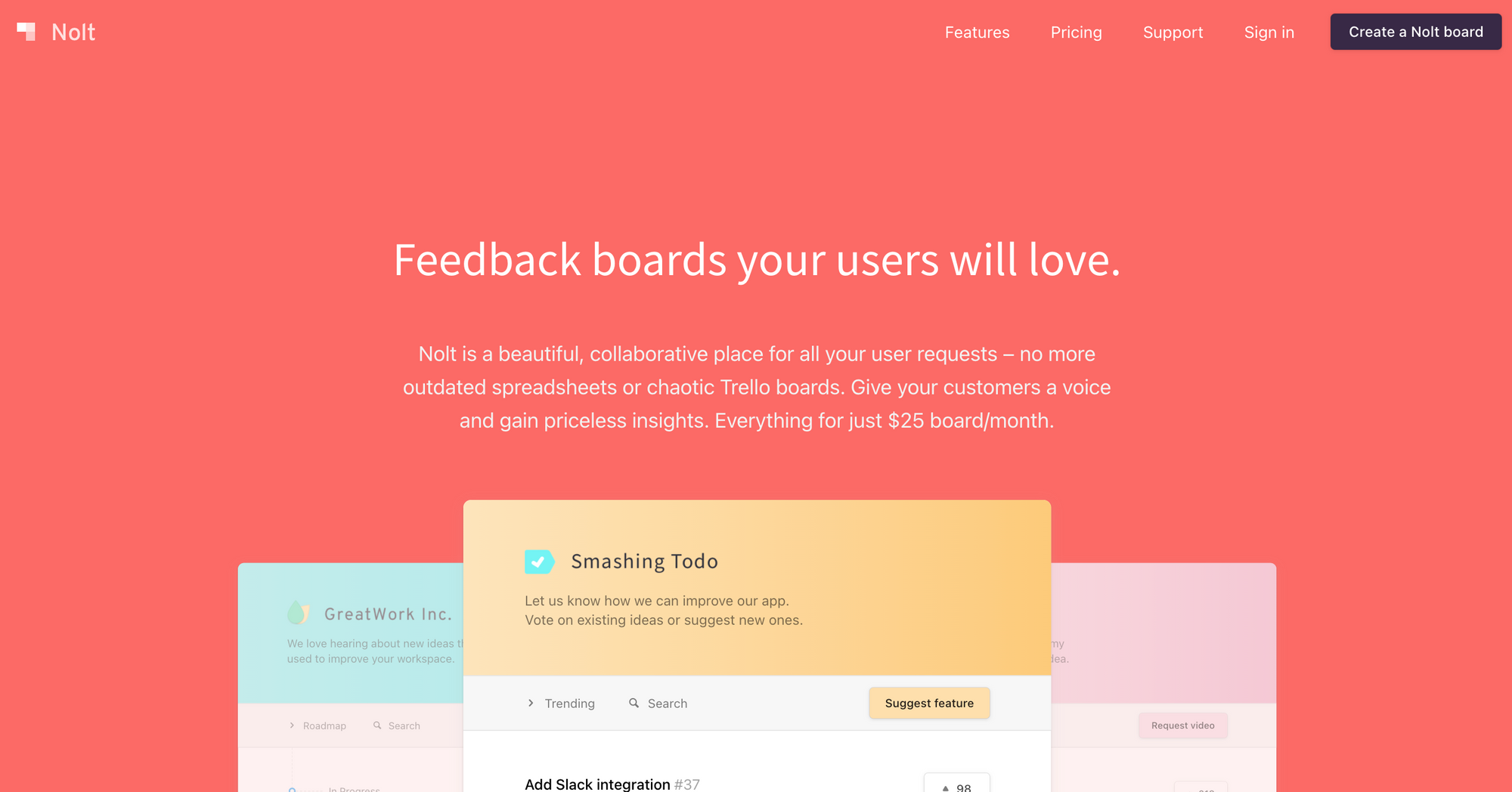 Nolt is a cloud-based collaborative platform for customer feedback without outdated spreadsheets, cluttered documents, or Trello boards. Businesses can engage their customers, gain insights into users' requirements and create a public product roadmap.
It allows you to vote and validate ideas, ideate new features, and connect with users super easy and organized way. Nolt is easy to start using, but it doesn't support all the features that other competitors support in the long term. So if you're an advanced user or a large team, you may quickly outgrow it. It doesn't offer a changelog feature compared to other feedback tools and doesn't support Intercom integration.
Nolt Pricing
Starting from $25/month/board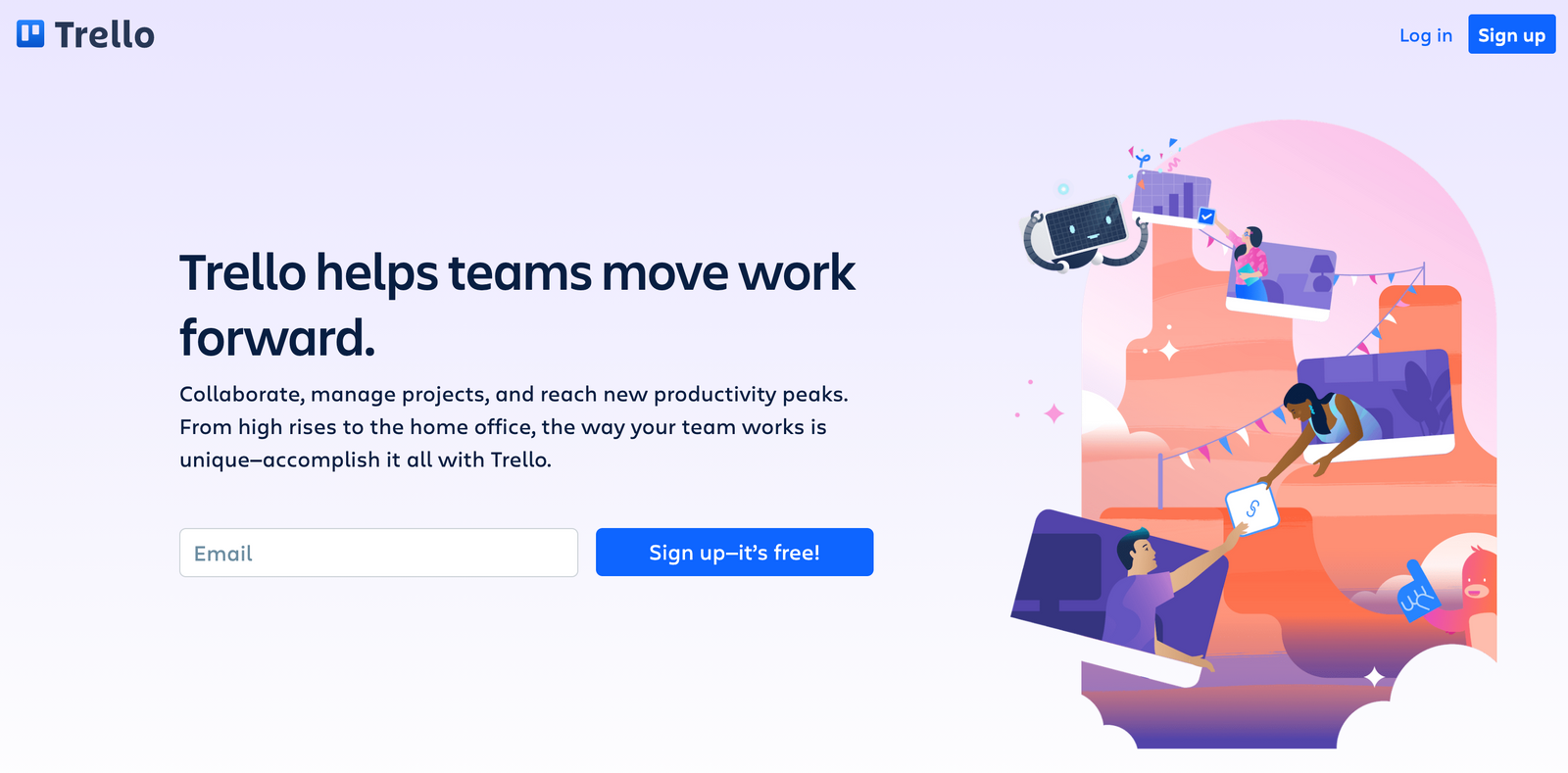 Trello is a collaboration and project management tool that provides a kanban style roadmap to arrange and manage project tasks. Your team could also create a public board where customers can log in, submit their features as comments on existing cards, and vote for their favorite features.
It is a simple task management tool that provides a drag-and-drop feature to tasks and projects with the help of boards, lists, and cards, which many teams use as a feature voting tool. It is free but has some significant limitations, and it takes time to structure and set it up.
Trello Pricing
Trello is free to start with, but once you use advanced features or power-ups, the per-seat pricing won't scale with your team and quickly becomes costly.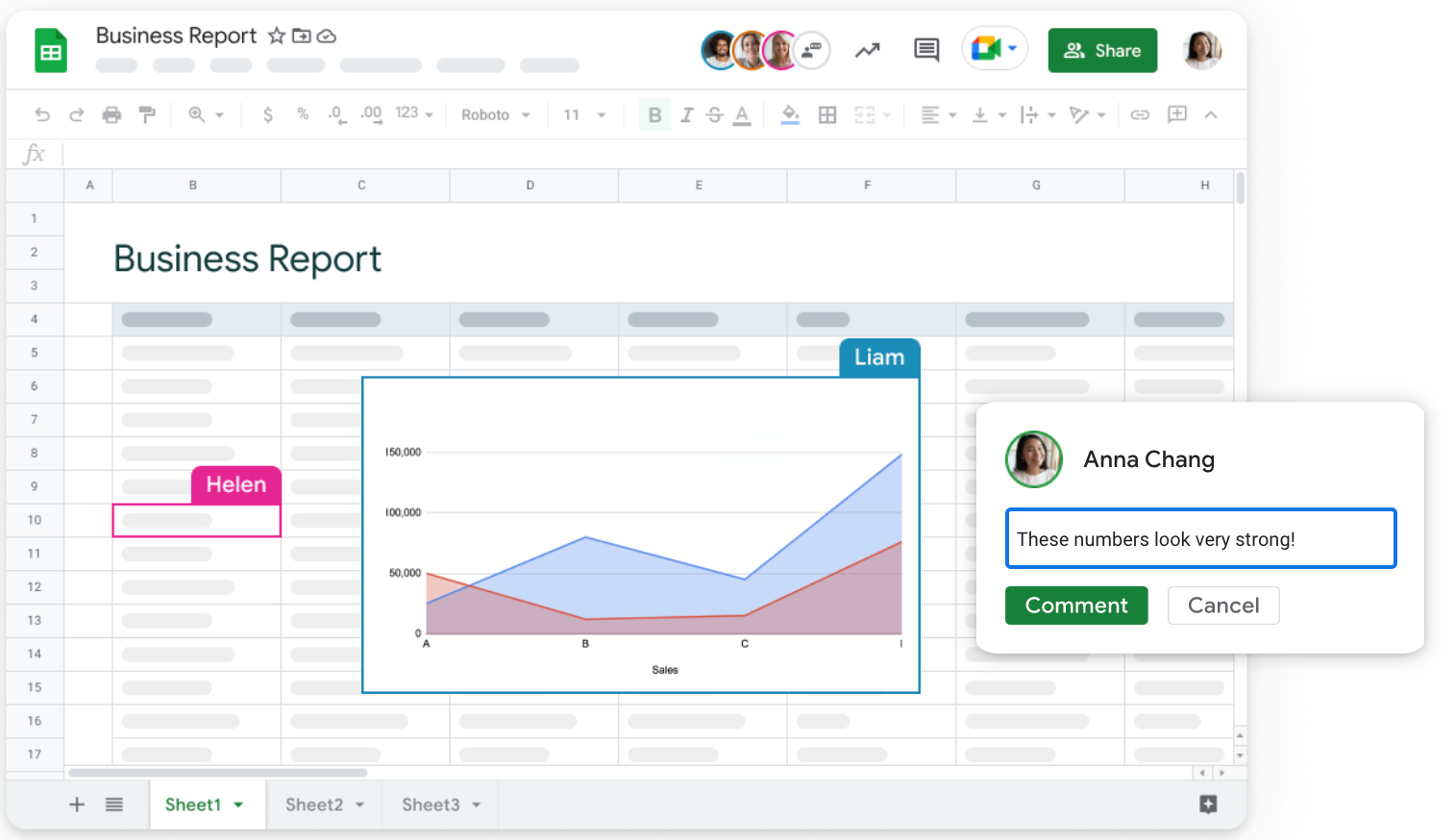 Google Spreadsheets or Microsoft Excel is used by many small businesses to collect and manage feature requests for free. But it is not built for feature voting or feedback management and thus has limited features and takes ages to develop the proper structure to collect feedback in Excel or spreadsheets.
Pricing
It is free to use; you can choose anyone from Microsoft Excel or Google spreadsheets.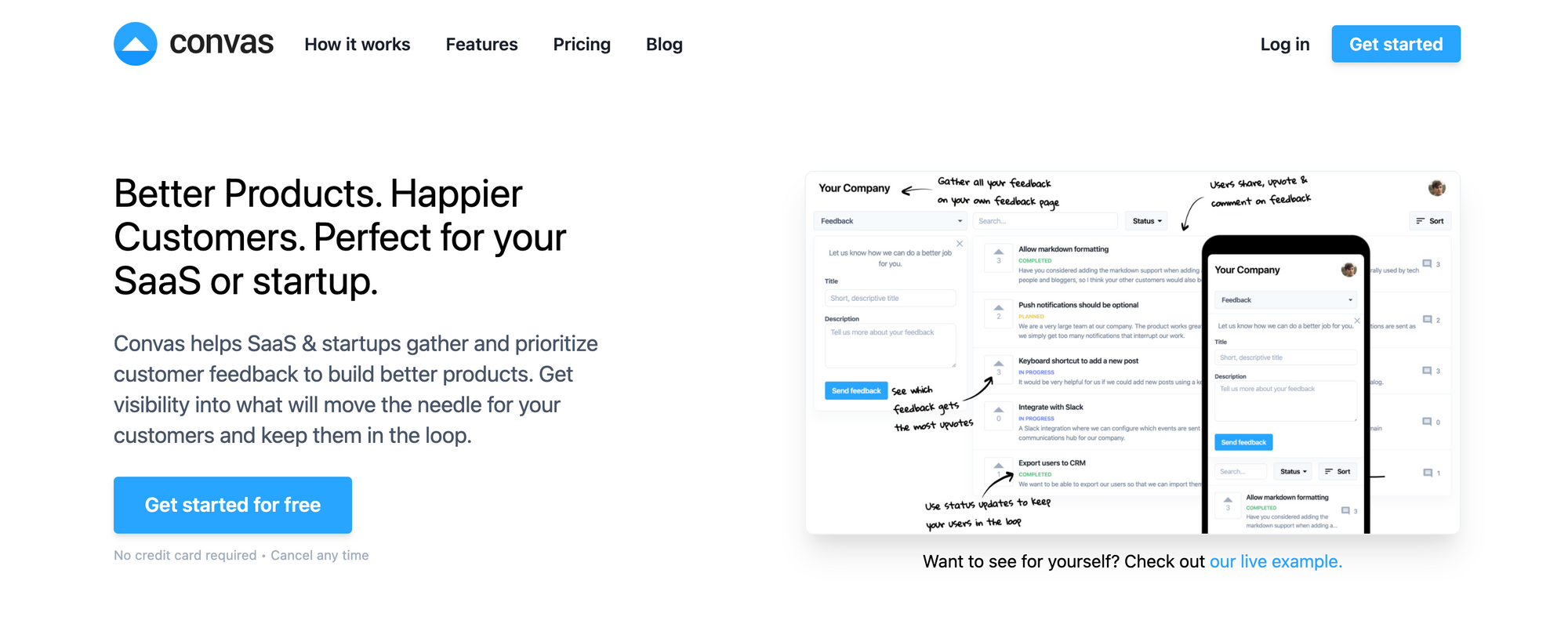 Convas is a tool to manage customer feedback. Convas helps companies identify which features are the most important to their customers and which customers care about which features. Feature voting helps communicate directly with your customers for better product decisions. It is easy to set up but has limited features with a missing feedback widget.
Convas Pricing
It's pretty expensive when comparing what features you get: a fixed plan of $49 a month.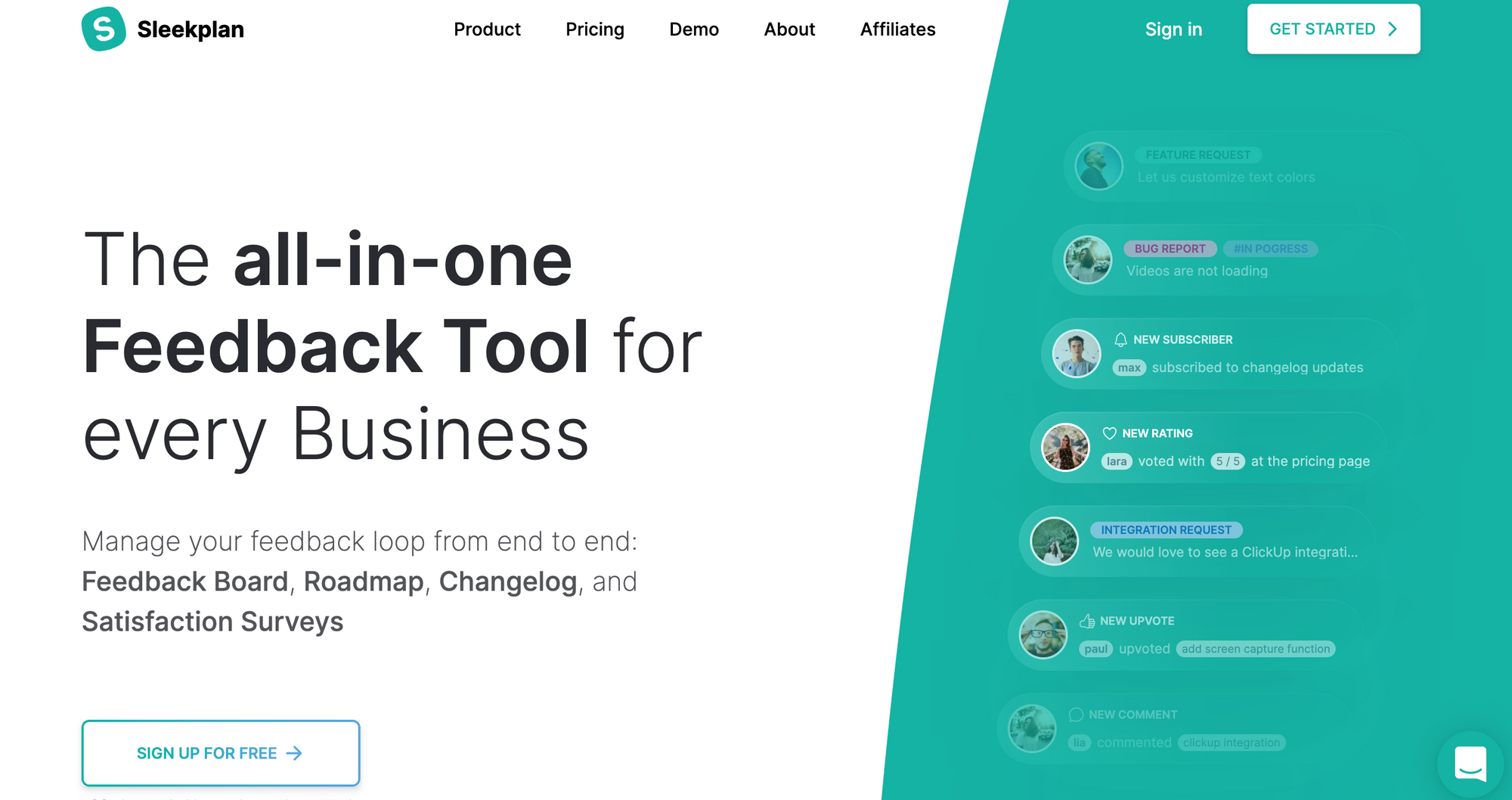 Sleekplan helps companies to close the feedback loop, from collecting feedback and voting on ideas to prioritizing new features and notifying customers about recent updates and announcements.
It is best used for idea management and enables two-way interaction via the roadmap and changelog feature, which allows us to keep users in the loop.
Sleekplan Pricing
Starting from $15/month

Canny is a user feedback management solution that helps companies collect, prioritize, and track customer feedback. Identify which customers want which features to help your team make robust product decisions.
Canny Pricing
Canny is priced at $400/month. The base plan only provides some basic features growing beyond which you'd have to shell out more; the expensive pricing plans make it costly for small and medium businesses.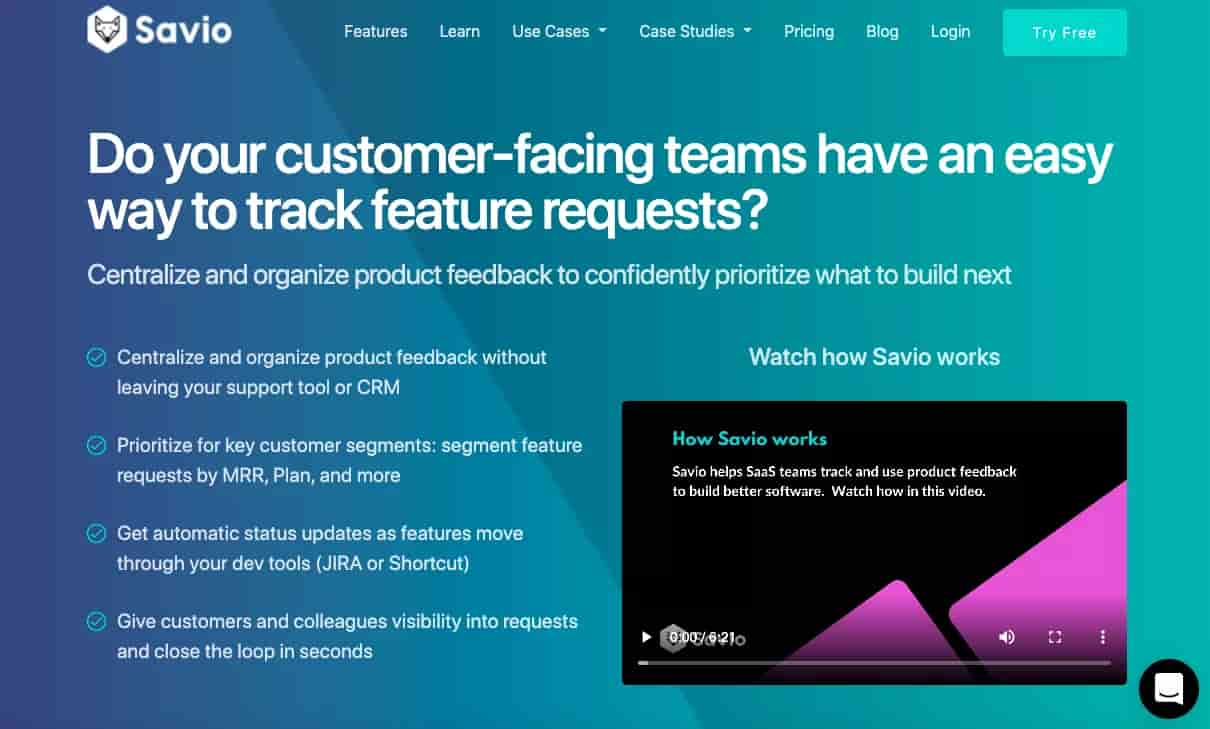 Savio helps track feature requests to drive expansion and retention revenue. Centralize feature requests in one place with no workflow disruption. Track feature requests from Intercom, Slack, and more. It provides a public voting board and supports integrations, including Intercom,  Slack, etc.
Savio Pricing
Starts at $49/month for up to 3 teammates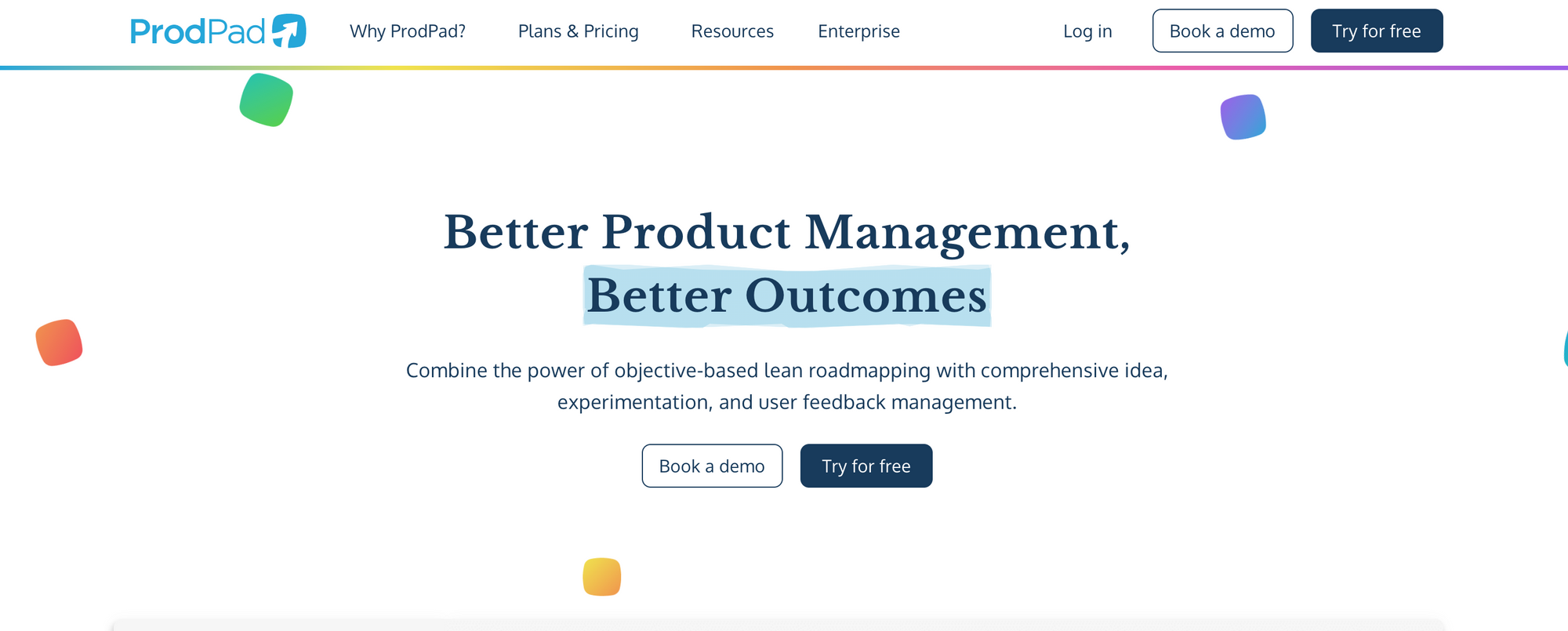 ProdPad is a product feedback and road-mapping tool where product teams can share feedback progress via public roadmap, and upvote features with a feature voting board. It helps create a neatly structured roadmap for multiple products. The timeline view showcases a particular product's updated announcements.
Prodpad Pricing
It's costly; the average price ranges from $499 for just 50 admins. Pricing starts from $149 to $1299.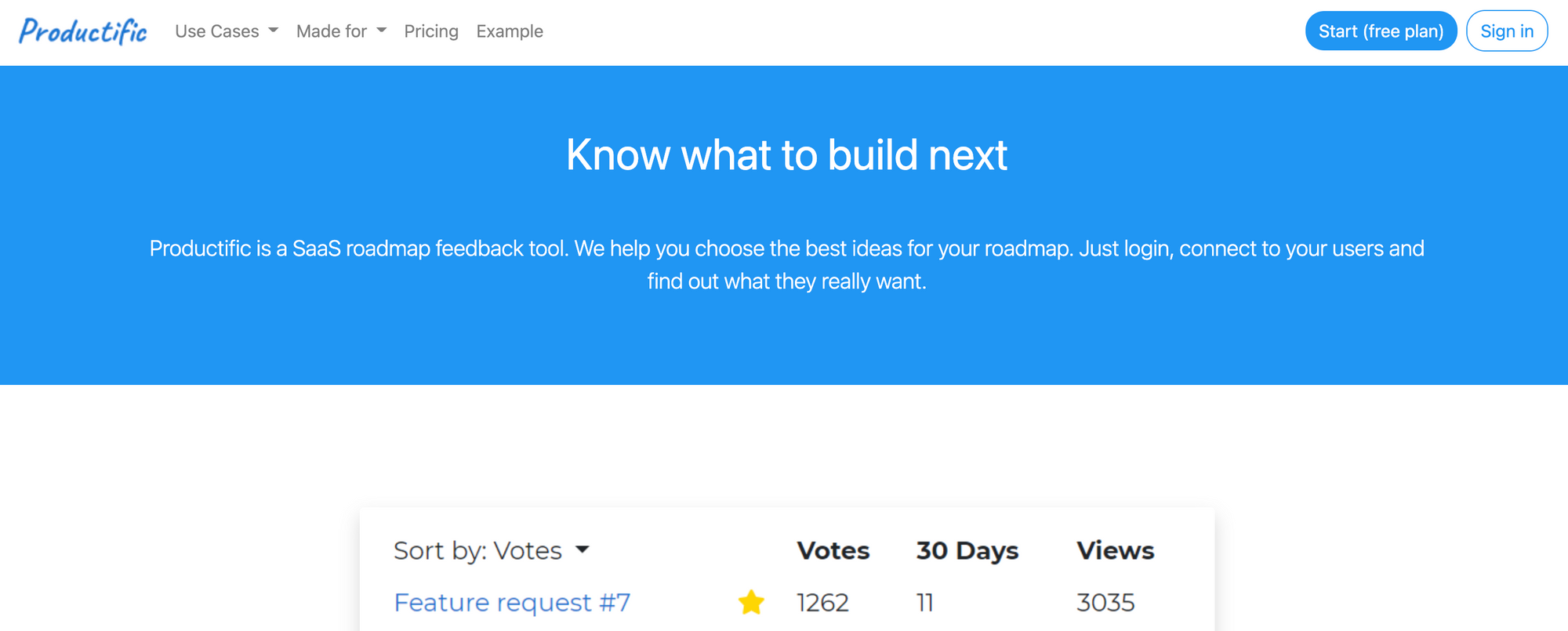 Productific is a product roadmap, voting, and user feedback tool that helps product owners decide what to build next and further enhance their product. It is an easy-to-use feature voting software that allows you to gather feedback directly from users and choose the top requested features.
It comes with a roadmap to share progress, a changelog to share updates and launches, and is connected to google analytics for usage.
Productific Pricing
Productific is popular among indie makers and bootstrappers as it is free for starters, but you also miss a lot of essential features required to manage and track feature requests.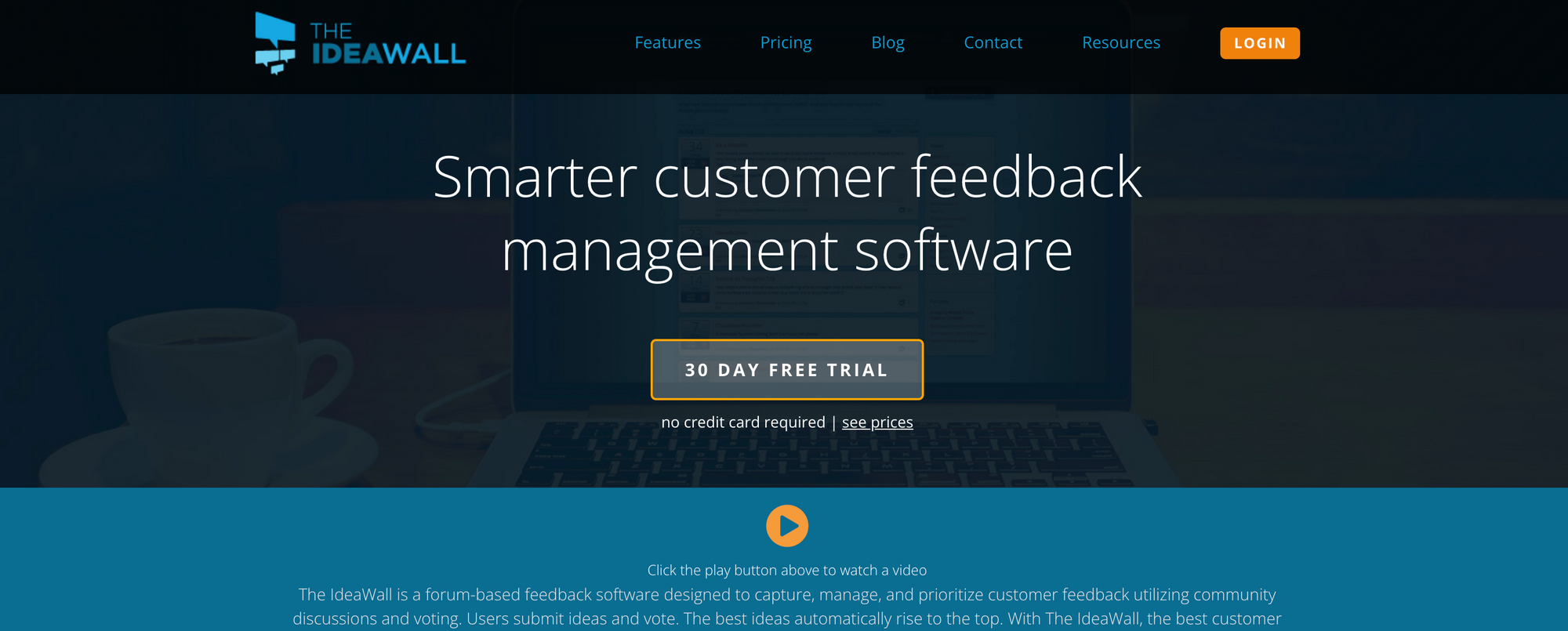 It is an old-fashioned but worth-mentioning feature voting tool. It is forum-based software designed to capture, manage, and prioritize customer feedback utilizing community discussions and voting. Users submit ideas and vote on their platform to bring the best ideas to the top.
The Idea Wall Pricing
It's an expensive tool. Plans start at $35 a month, but you will most likely need the $ 80-a-month plan to get the most out of it.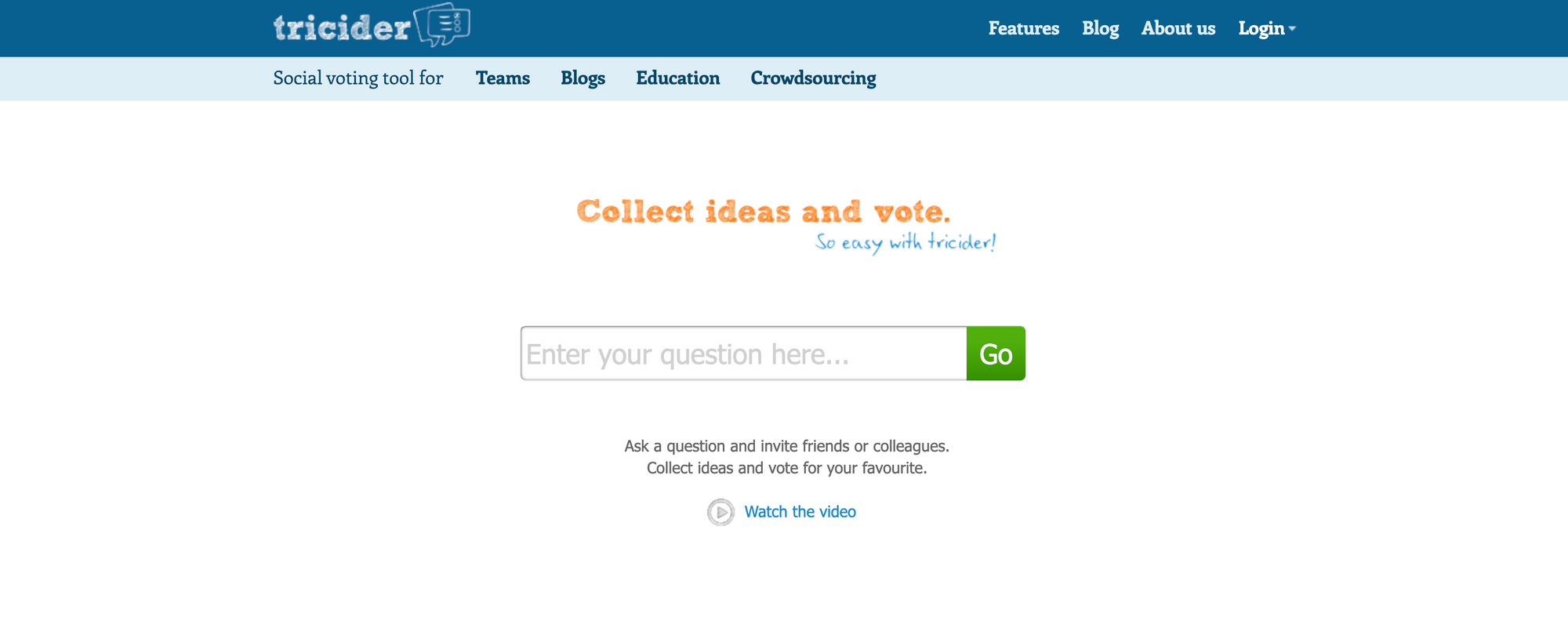 Tricider is a social voting tool to collect feedback through questions and answers in one go. You can publicly create a board based on your question or topic and gather feedback only once. But it can't be integrated with your product and lacks feature request management, product roadmap, changelog, and proper notification service.
It's not for you if you're looking for a way to manage your backlog and features right in your product to connect and engage with users.
Tricider Pricing
It's free but misses a lot of features! You can't implement it in your product, and your users must do extra work to give and vote on feedback and feature requests.
Are feature voting tools bad? Should you use feature voting tools?
Feature voting tools aren't inherently bad. They can be an excellent way to gather feedback and engage your user community, providing valuable insight into what features your users care about most. They can also help prioritize feature development based on the number of votes.
Whether or not you should use a feature voting tool depends on your unique circumstances, including the nature of your product, your user base, and your resources.
Here are a few factors to consider:
Type of Product: If your product relies heavily on user engagement and satisfaction, a feature voting tool might be beneficial. It provides a structured way to gather and prioritize user feedback.
The Maturity of Product: If your product is in its early stages, your vision and market research might be more valuable than user votes. For a mature product with a large user base, a feature voting tool can help prioritize enhancements and refinements.
Your User Base: If you have a highly engaged user base that is eager to provide input, a feature voting tool could be beneficial. However, ensure that you're not only hearing from a small subset of users, which could skew your development in favor of their needs over the needs of the broader user base.
Balancing Business and User Needs: While user input is valuable, remember to balance this with your business goals and market strategy. Not every popular feature is worth building from a business or technical perspective.
Stage of Your Product: In the early stages of a product, when you are still defining core functionality based on a unique vision or niche market need, feature voting may not be as beneficial. As your product matures and the focus shifts towards optimizing and expanding features, feature voting can become more useful.
Resources Available: Feature voting tools can be resource-intensive. You'll need to manage the platform, respond to user comments, and analyze the results. Make sure you have sufficient resources to handle this.
Feedback Diversity: Feature voting should not be your only source of feedback. It should complement other methods of feedback like user interviews, idea management, surveys, usage data, etc.
So, should you use feature voting tools? If you have the resources to manage it, a product that is at a stage where user feedback is crucial for optimization, and a sufficiently large and engaged user base, a feature voting tool can be quite beneficial.
However, it should be used as part of a broader product management strategy, not as the sole decision-making tool. As there are potential pitfalls, as discussed below, which could make these tools seem less beneficial if not properly managed.
Main Feature Voting Pitfalls To Avoid
Feature voting can be a great way to involve your user base in the product development process. However, there are several pitfalls to avoid to ensure the process works effectively:
Ignoring Business Goals: While it's important to consider customer feedback, it's also crucial to balance this with your strategic business goals and objectives. All feature development should align with the overall product strategy.
Overpromising: Avoid committing to implementing every popular feature. It's not always feasible or beneficial to implement all user-requested features. Be clear that voting is one of many inputs that guide your decision-making process.
Relying Solely on Voting: Feature voting is just one method of gathering feedback and should not be the only source of your product decisions. It's equally important to conduct user research, consider technical feasibility, and consult with stakeholders.
Not Updating Users Back: When users participate in feature voting, they'll often want to know the result. If they don't hear anything after voting, they might feel ignored. Keep users updated about the progress and outcomes of their suggested features by updating your public roadmap regularly.
Ignoring Smaller Suggestions: Feature voting tends to highlight larger features, but don't forget about smaller improvements and bug fixes that can improve user experience.
Overvaluing Vocal Users: The users who participate in feature voting are often your most vocal users, but they may not represent your entire user base. Consider the needs of all your users when deciding which features to prioritize.
Not Managing Expectations: Ensure that users understand how the feature voting system works and what to expect after they cast a vote. This includes explaining that not all voted features will be implemented, and saying no to some feature requests.
Remember, feature voting is a powerful, but it needs to be managed carefully. Always consider the wider context, including business strategy, technical feasibility, and user research findings when deciding on feature development.
Verdict: Rapidr is the Best Feature Voting Tool
Feature voting helps companies ensure that the products they build are more customer-centric and better meet the needs of their customers.
Feature voting tools are becoming popular for companies to prioritize and develop new features. By allowing customers to submit and vote on feature requests, companies can better understand which features their users want most. This helps them focus resources on the most important features impacting their customers.
Rapidr is one of the most affordable and feature-rich tools on the list and is our recommended choice for feature voting. Other notable features include: collecting feedback via widgets, slicing and dicing feedback, embedding a roadmap into your product, and closing the feedback loop.  Explore Rapidr and its pricing plans to decide.