11 Feature Voting Tools For SaaS Companies in 2022
What is Feature Voting?
Feature voting is a technique of gathering feedback from users. Product managers have an opportunity to prioritize different product features by holding a popular vote. This technique is often used to prioritize bugs for fixing or new features for development.
The process of gathering feedback can be done through surveys, user testing sessions, interviews, etc. A feature voting tool provides a platform for these activities and makes them more efficient - manually creating surveys or filling out questionnaires is time-consuming and error-prone.
Why use a Feature Voting Tool?
Feature voting tools help companies collect feedback and prioritize features for product development. The benefits of using feature voting tools:
1. Feedback is efficiently organized and prioritized in one tool, without any messy sheets, slack channels, or chaotic emails.
2. Customer feedback only becomes valuable when organized into meaningful categories to you, and your team can make some meaning out of it.
3. Listen to your user's feedback and prioritize features for product development and make your users feel heard.
4. Understand which customers care about which features and which one's hold more importance and are urgent.
5. Close the feedback loop by collecting, working on feedback, and sharing your progress simultaneously, all under one roof.
6. Reduce churn by addressing customer issues as they happen, rather than waiting until the next release cycle.
7. Close the gap between customers and the company by getting feedback from users about what they like or dislike about a given product.
8. Increases engagement with your customers by being transparent and straightforward by stating which features are prioritized and which ones belong in the backlog.
9. Boost customers' experience by letting them know that you're taking action based on their feedback and notify them when new features are launched.
10. Grow your business through happier customers and a more valuable product, with a feature voting tool.
Feature Voting Tool #1: Rapidr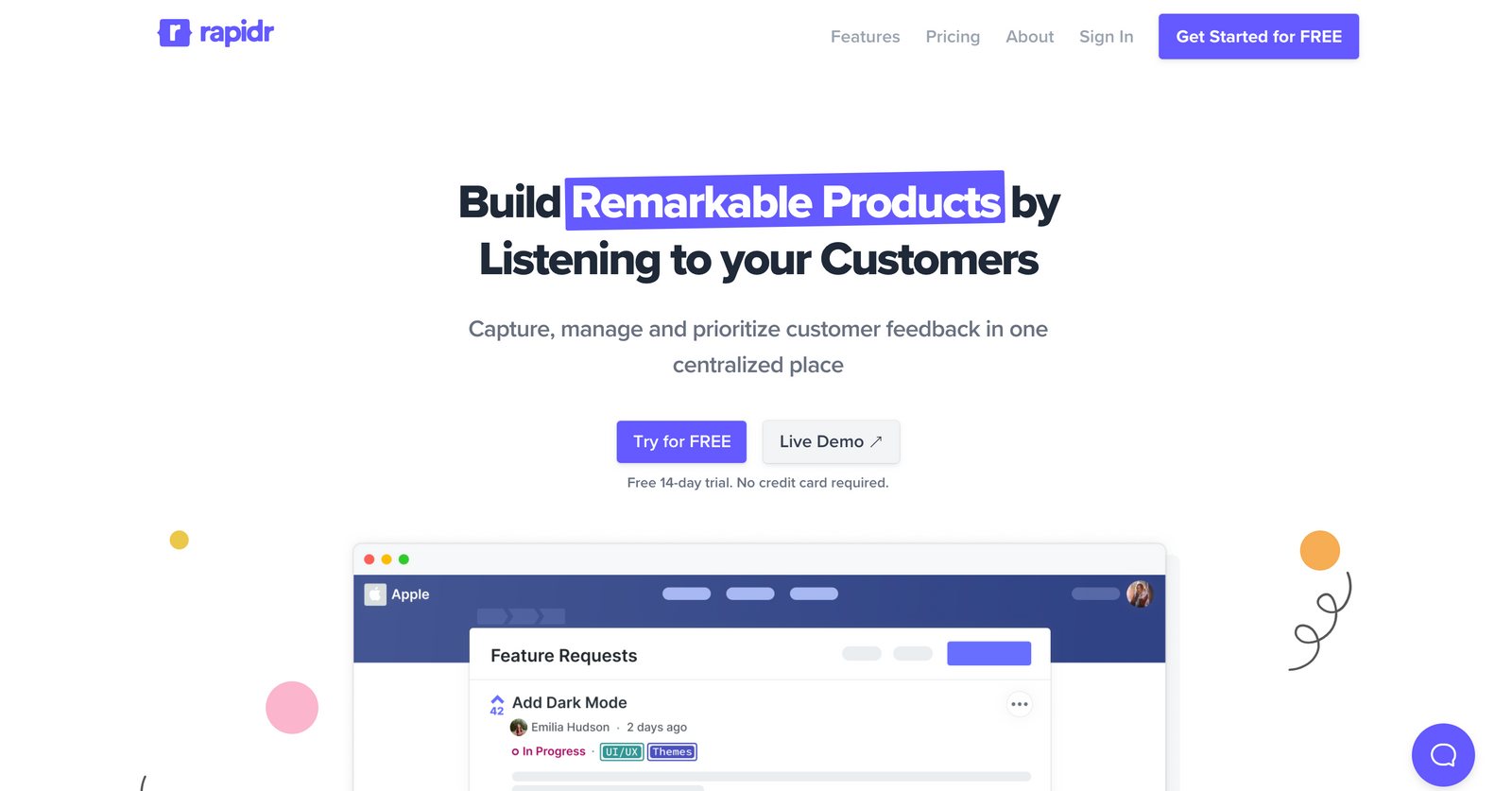 Rapidr is a customer feedback management software and feature tracking tool that helps manage the entire feedback lifecycle, from capturing feature requests to prioritizing features, informing product roadmap, and sharing product updates with changelog.
Rapidr allows you to capture and track all user feedback and organize and analyze it in a centralized location under one roof. Then, inform your roadmap with the most critical feedback, and notify users of what's new with release notes.
Pricing: Rapidr is user and budget-friendly software with pricing starting at $19 a month for 100 users and unlimited admins at the basic plan with all essential features.
Feature Voting Tool #2: Productboard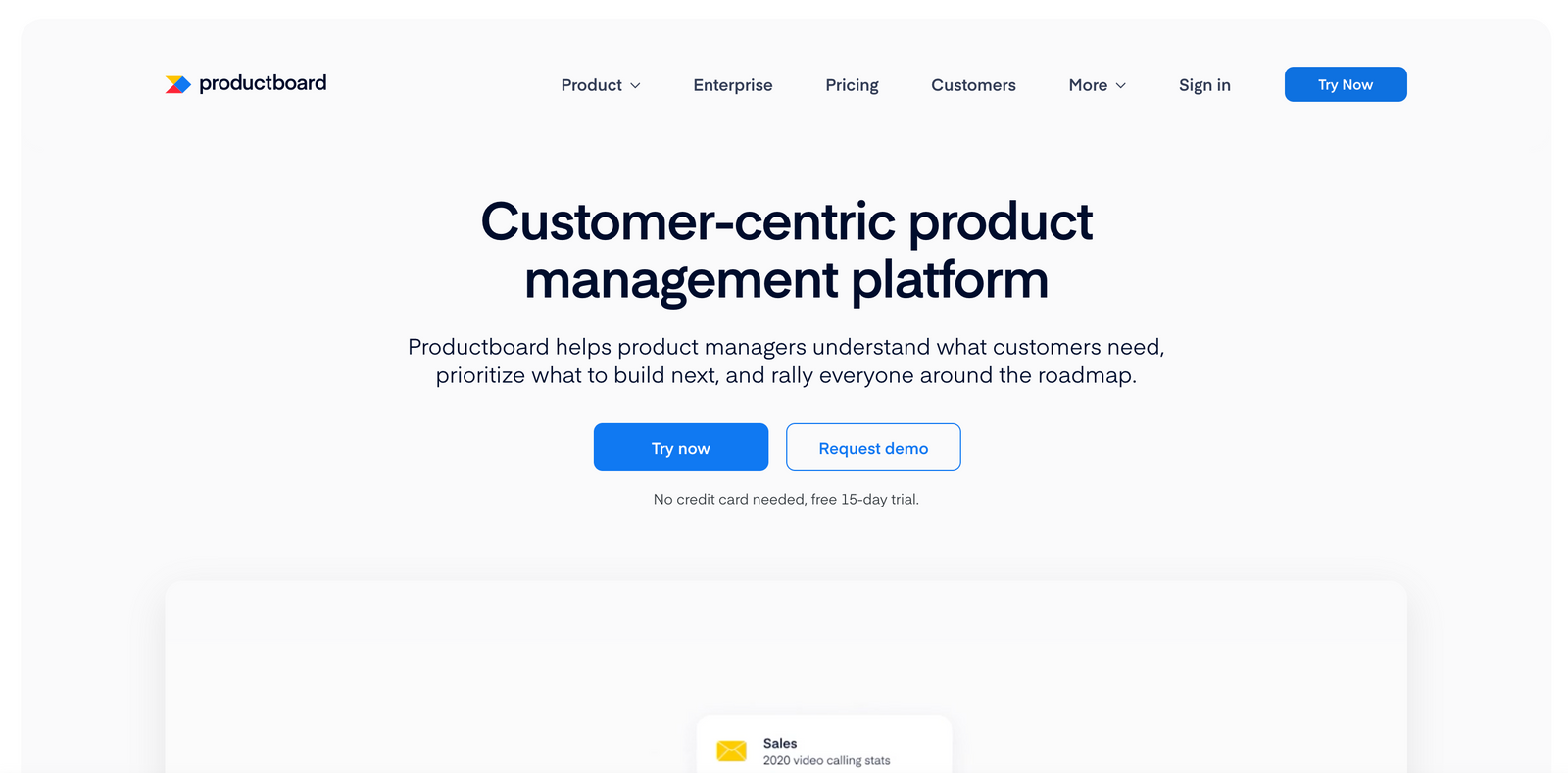 Productboard is a project management tool that helps product managers understand what customers need, prioritize what to build next, and rally everyone around the roadmap. It consolidates feature requests from customers into a prioritized roadmap that's based on upvotes on features.
Pricing: Productboard is a costly software with a price starting from $49 a month per user. So with a team of 5, you're already at $250 a month.
Feature Voting Tool #3: Uservoice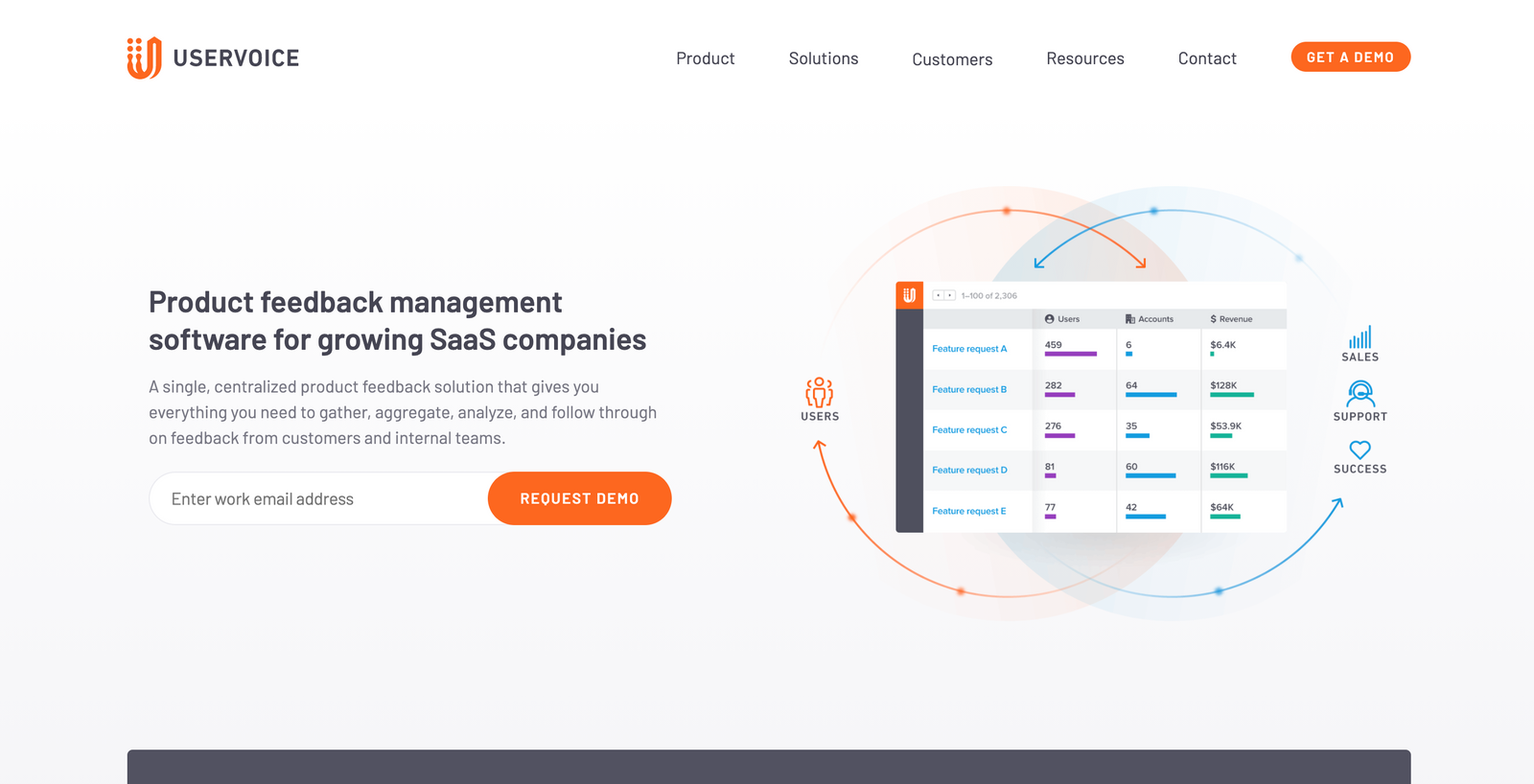 UserVoice caters to enterprise companies that want to gather customer feedback and process support requests. UserVoice allows companies to create feature request voting boards for customers to share their idea and votes. It provides an advanced version of feedback software for organizing and managing customer feedback and is highly suitable for large organizations, especially when it comes to reporting.
Pricing: You'll have to talk to sales to get a quote; the inquiry says the quote starts at $500 a month.
Feature Voting Tool #4: Trello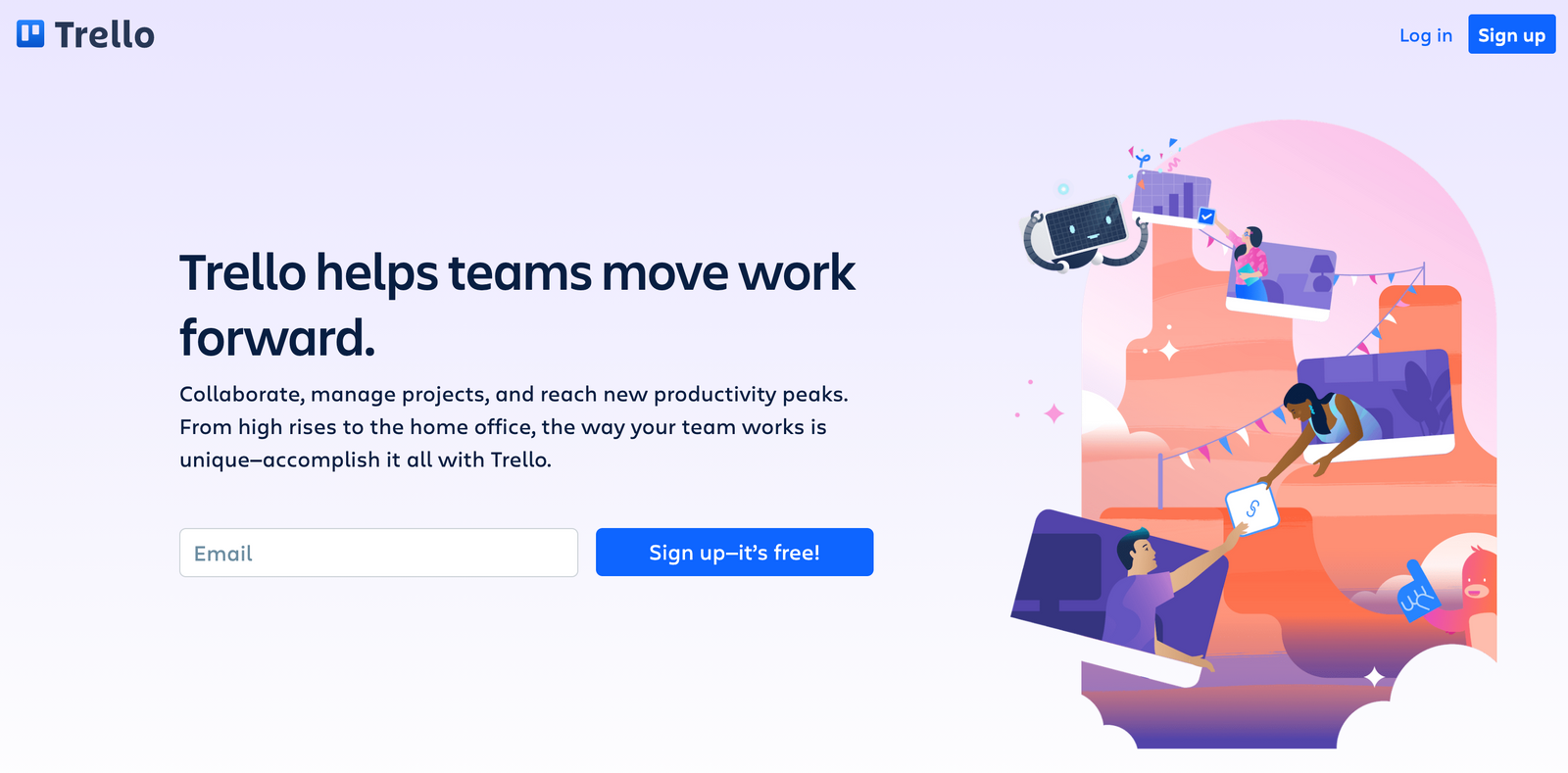 Trello is a collaboration and project management tool that provides a kanban style roadmap to arrange and manage project tasks. Your team could also create a public board where customers can log in, submit their features as comments on existing cards, and vote for their favorite features.
It is a simple task management tool that provides a drag-and-drop feature to tasks and projects with the help of boards, lists, and cards, which many teams use as a feature voting tool. It is free, but it has some significant limitations, and it takes time to structure and set it up.
Pricing: Trello is free to start with, but once you start using advanced features or power-ups, the per-seat pricing won't scale with your team, and it quickly becomes costly.
Feature Voting Tool #5: Spreadsheet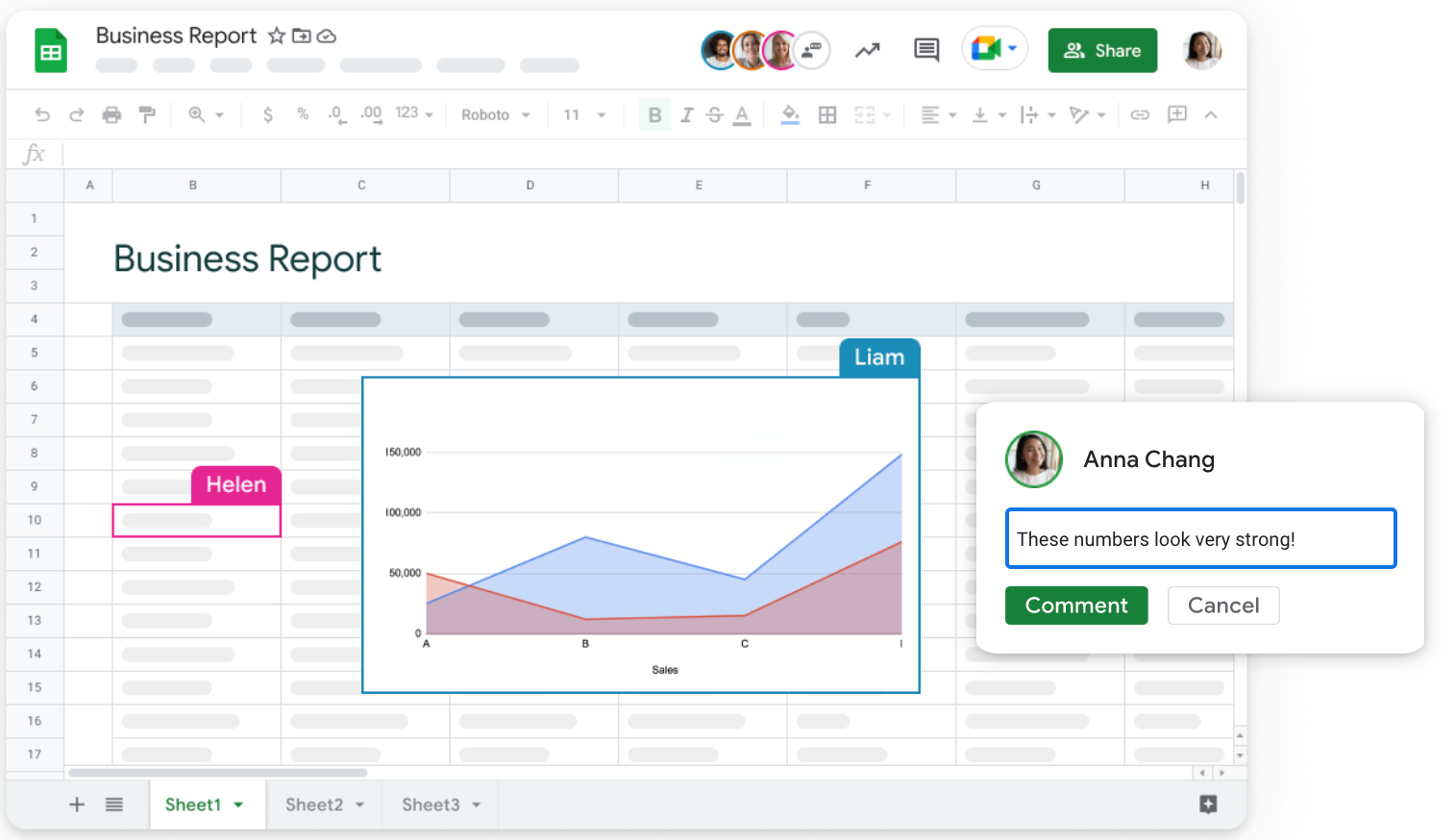 Google spreadsheets or Microsoft Excel as used by many small businesses to collect and manage feature requests for free. But it is not built for feature voting or feedback management and thus has limited features and takes ages to come up with the proper structure to collect feedback in excel or spreadsheets.
Pricing: It is free to use; you can choose anyone from Microsoft Excel or Google spreadsheets.
Feature Voting Tool #6: Convas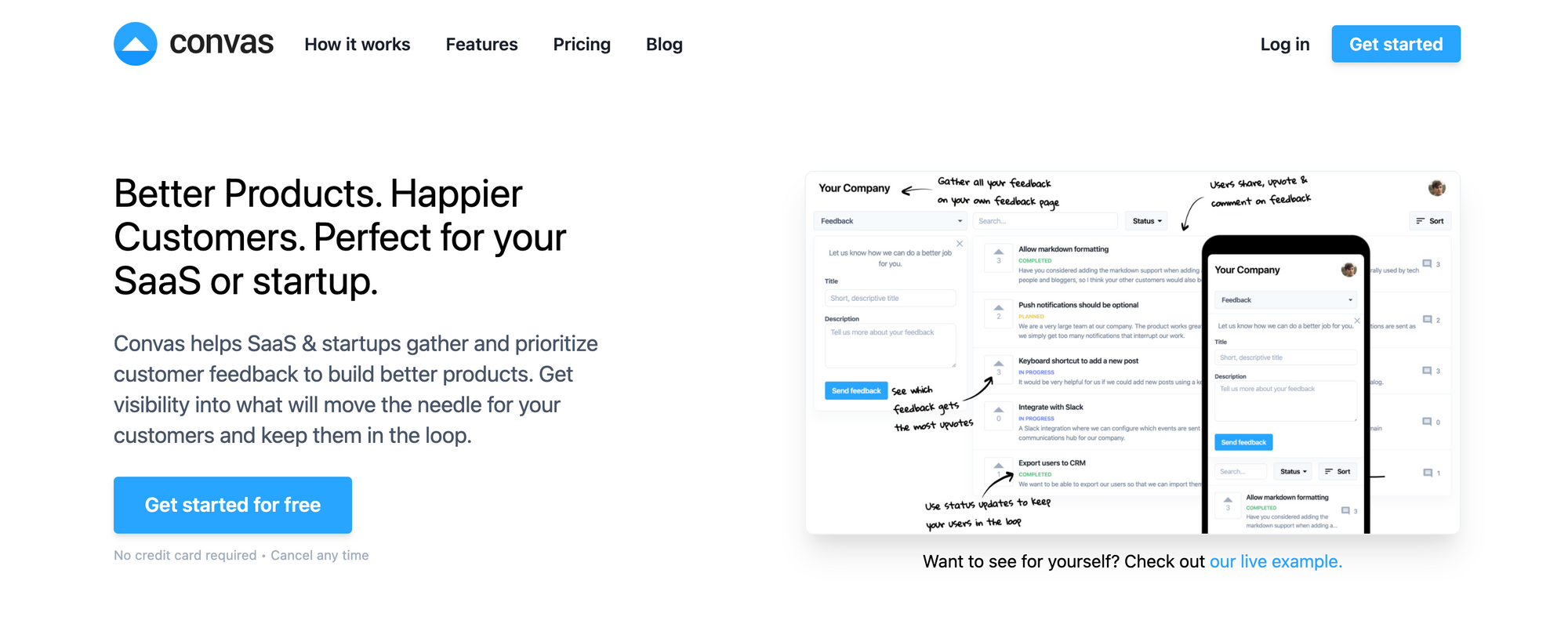 Convas is a tool to manage customer feedback. Convas helps companies identify which features are the most important to their customers and which customers care about which features. Feature voting helps communicate directly with your customers for better product decisions. It is easy to set up but has limited features with the feedback widget missing.
Pricing: It's pretty expensive when comparing what features you get: and a fixed one plan of $49 a month.
Feature Voting Tool #7: Productific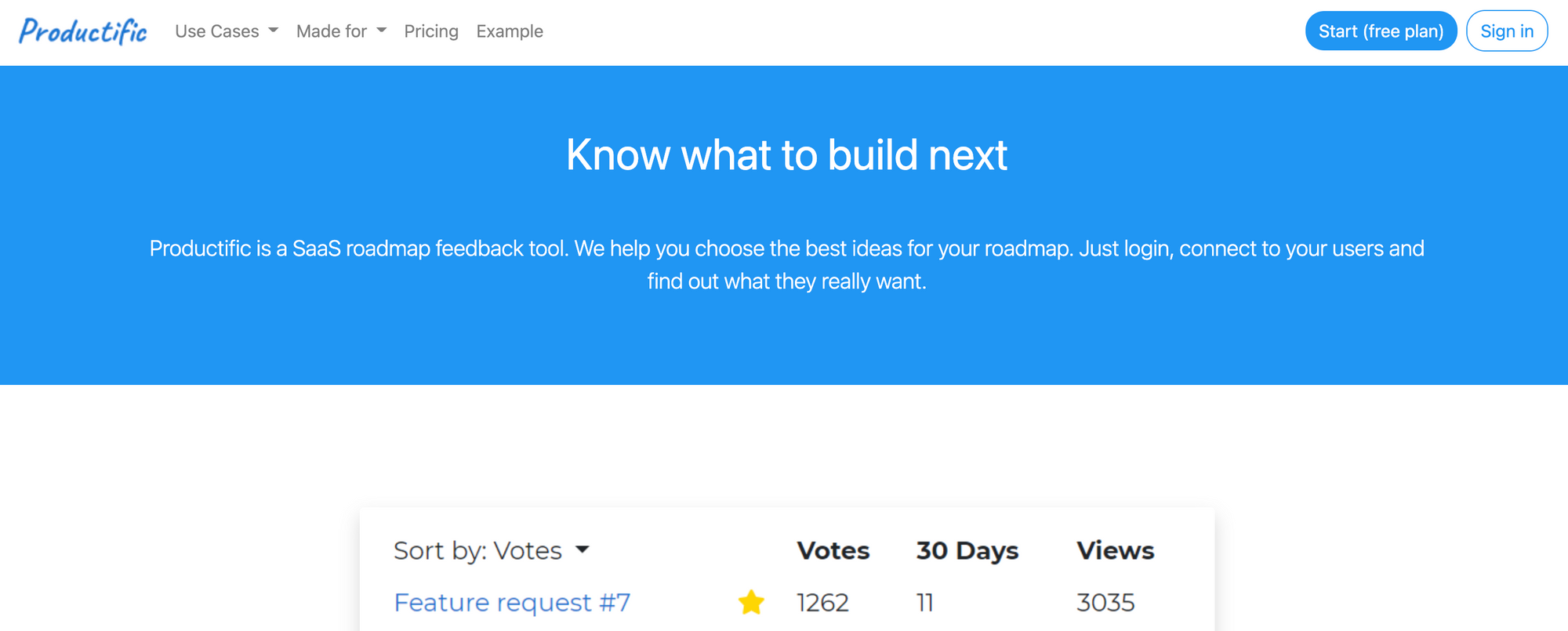 Productific is a product roadmap, voting, and user feedback tool that helps product owners decide what to build next and further enhance their product. It is an easy-to-use feature voting software that allows you to gather feedback directly from users and choose the top requested features. It comes with a roadmap to share progress, a changelog to share updates and launches, and is connected to google analytics for usage.
Pricing: Productific is popular among indie makers and bootstrappers as it is free for starters, but you also miss a lot of essential features required to manage and track feature requests.
Feature Voting Tool #8: The Idea Wall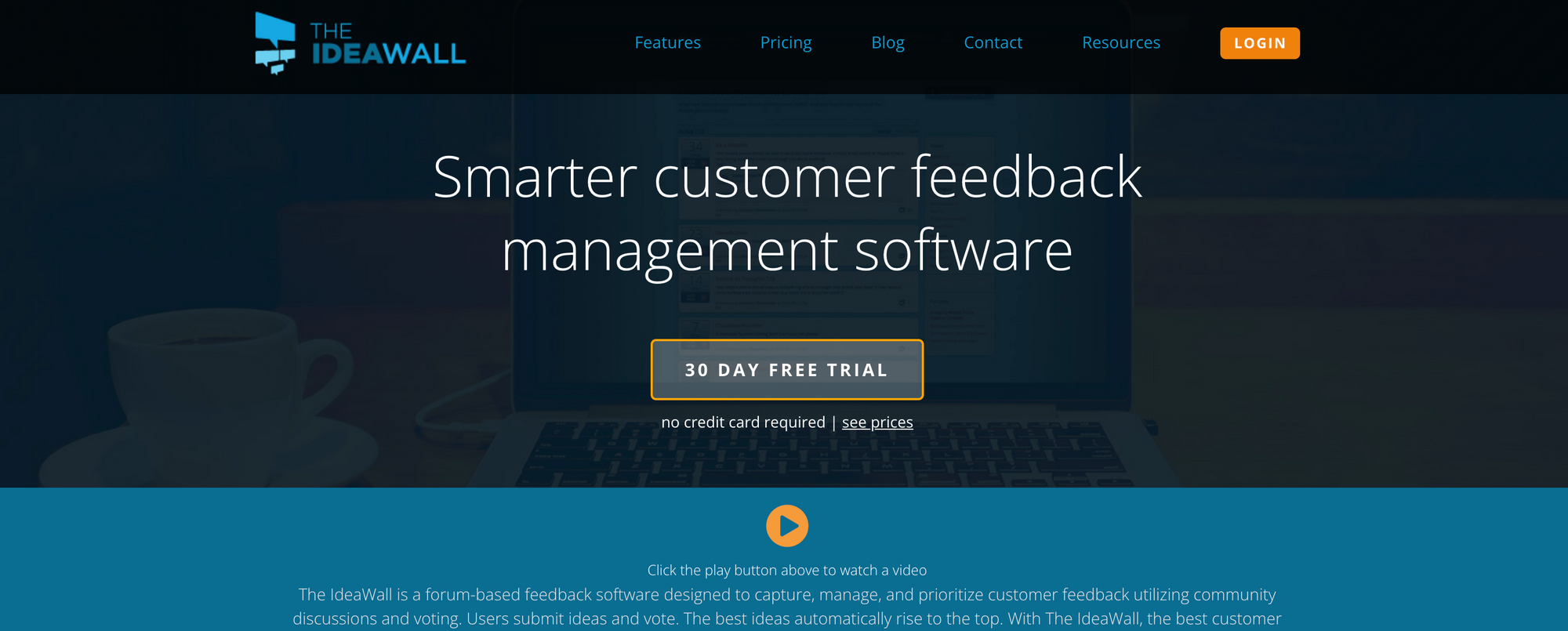 It is an old-fashioned but worth mentioning feature voting tool. It is forum-based software designed to capture, manage, and prioritize customer feedback utilizing community discussions and voting. Users submit ideas and vote on their platform to bring the best ideas to the top.
Pricing: It's an expensive tool. Plans start at $35 a month, but to get the most out of it, you're most likely going to need the $80 a month plan.
Feature Voting Tool #9: Tricider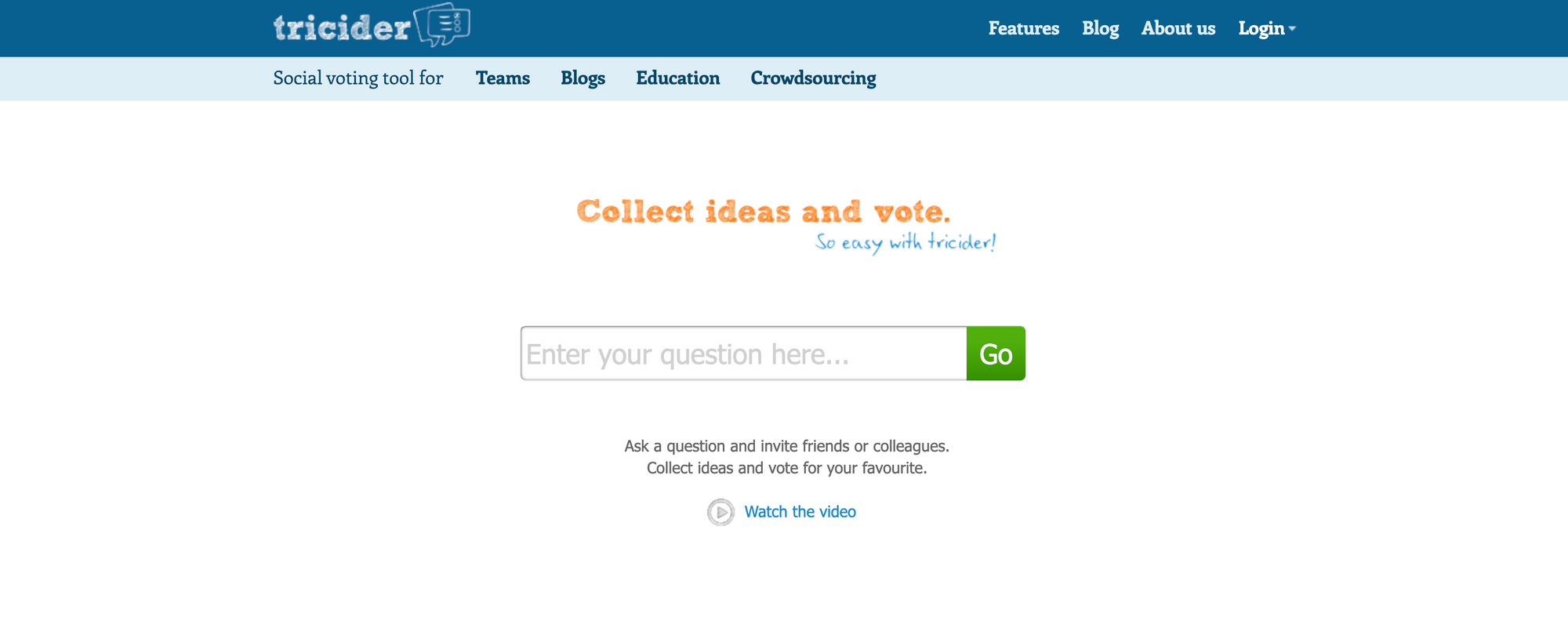 Tricider is a social voting tool to collect feedback in the form of questions and answers in one go. You can publicly create a board based on your question or topic and gather feedback only one time. But it can't be integrated with your product and lacks feature request management, product roadmap, changelog, and proper notification service.
It's not for you if you're looking for a way to manage your backlog and features right in your product to connect and engage with users.
Pricing: It's free but misses a lot of features! You can't really implement it in your product, and your users will have to do extra work to give and vote on feedback and feature requests.
Feature Voting Tool #10: Prodpad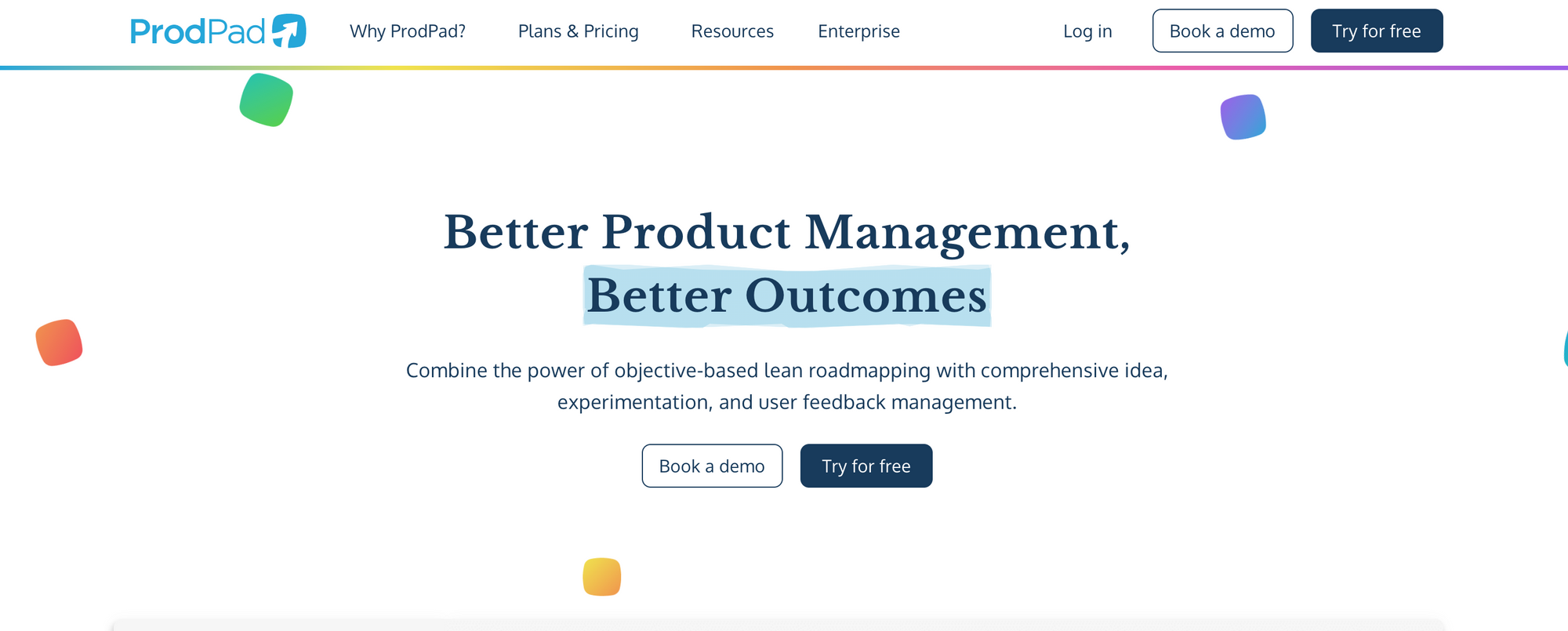 ProdPad is a product feedback and road-mapping tool where product teams can share feedback about the product and upvote on features with a feature voting board. It helps create a neatly structured roadmap for multiple products with The timeline view that showcases the updated announcements of a particular product.
Pricing: It's costly; the average price ranges from $499 for just 50 admins. Pricing starts from $149 to $1299.
Feature Voting Tool #11: Canny

Canny is a user feedback management solution that helps companies collect, prioritize, and track customer feedback. Identify which customers want which features to help your team make robust product decisions.
Pricing: It starts at $50 a month. Pricing is focused mainly on more high-end companies; the available expensive plans make it costly for small and medium businesses.
The Best Feature Voting Tool For You.
Is using a feature voting tool a bad idea? No, it actually helps your product grow, keeping your customers in the loop and your teammates in check. In addition, the feature voting tool allows product managers and owners to gain insightful insights into what your customers want from your product.
The right feature voting tool should help collect and organize features, notify customers about new feature launches, complete the feedback loop and provide actionable insights. Rapidr does all that, and even more.
Rapidr helps SaaS companies be more customer-centric by consolidating feature requests scattered across different apps, prioritizing requests, discussing with customers, and closing the feedback loop. Using feature voting tools like Rapidr is a fast and affordable way to ask customers for their feedback and iterate on your product in one place.